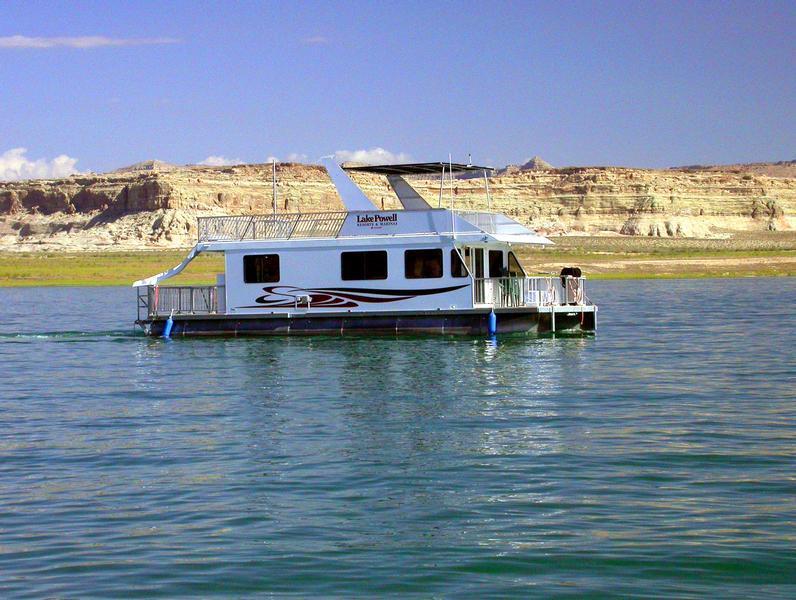 Lake Powell Winter Special
The Deal
Hot Dogs roasting on an open fire, Striped Bass nipping at your toes! Thinking winter is too cold to go houseboating on Lake Powell? Think again! The fishing is great, the scenery is amazing and the houseboats all have heaters!
Still need some help "warming" up to the idea? Starting at only $799 for a 3 day trip on the family friendly 46' Expedition houseboat, our winter special is sure to make your days merry and bright. The 53' Adventurer starts as low as $999 and the 59' Discovery XL starts at $1299!
Give us a Jingle at 888-454-8825 today!
This offer expires on Sunday, March 31, 2013.
Special Notes
Valid on new bookings only, cannot be applied to current reservations or combined with any other specials. Prices do not reflect taxes, fuel, damage deposits, or other fees that may apply. Must be reserved before March 15, 2013. Valid only on the 46-foot Expedition, 53-foot Adventurer and the 59-foot Discovery XL Platinum. Applicable for departures between October 15, 2012 - March 31, 2013. Black out dates may apply. 3 day minimum is required. Promotion does not apply to boats departing from the Antelope Point Marina. Booked on a quota basis and may not be available on all dates. Call for details. Offer must be prepaid on booking and is non refundable. NO ARRIVALS ON 11/22/12, 12/24, 12/25/12, 12/31/12, 1/1/13.