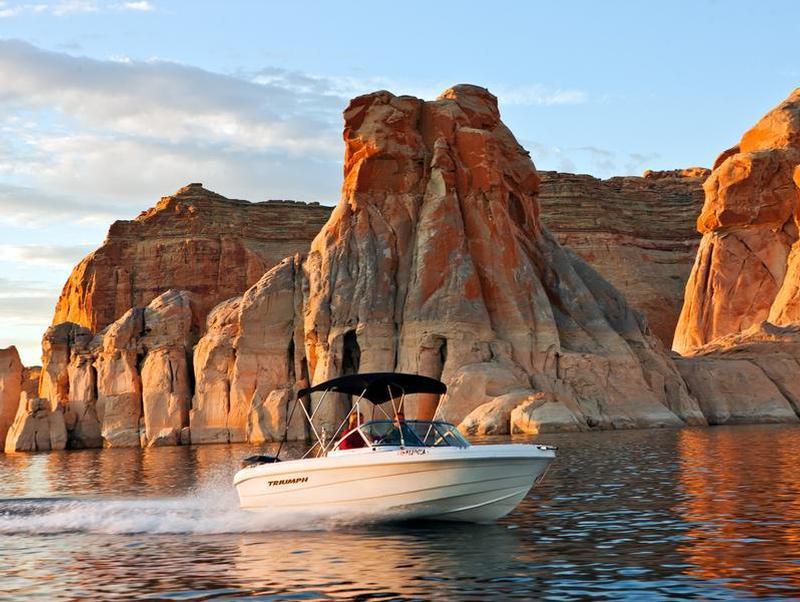 Water, Waves and Wow Deal
The Deal
The Water, Waves and Wow deal offers you the chance to add fun to your houseboat vacation and save a little bit of money at the same time.
Reserve a Deluxe houseboat and get a 20-foot speedboat at a special low package rate plus two complimentary water toys. Deluxe houseboats include the 46' Expedition, the 48' Navigator, the 59-foot Discovery XL Platinum and the 75-foot Excursion.
Reserve an Economy houseboat and get a 19-foot speedboat at a special low package rate plus one complimentary water toy. Economy houseboats include the 46' Voyager, the 46' Voyager XL, and the 53-foot Adventurer.
Water Toys can include wakeboards, kayaks, American disks, and ski tubes.
Call us today to get all the details!
888-454-8825
This offer expires on Sunday, August 31, 2014.
Special Notes
This special cannot be combined with any other offers. Only the houseboats listed in the text of the special are offered as part of this promotion. Our normal cancellation policy applies to this promotion.
Availability of water toys, personal watercraft and speedboats cannot be guaranteed with out advance reservations.