10 Reasons To Go Houseboating Part 1
Author

Gina

Category

Specials, Things to Do, Tricks of the Trade
10 Reasons To Go Houseboating Part 1
Houseboat vacations are growing in popularity for many reasons. In our busy lives, planning our vacations is crucial! Giving us something to plan and look forward to improves our morale and state of mind knowing that we have an upcoming trip where we will be allowed to shut down our busy brains and relax! When planning vacations, we are often seeking the next best thing, or place to experience; however, you don't always need to travel across the globe to find it. We offer houseboat rentals at 34 locations across the US and Canada… maybe right in your backyard!
Read about 10 of the reasons why you should consider renting a houseboat for your next vacation!
1. Play - You are on vacation every day- Wake up…and you are on vacation! Take a few days to relax on your houseboat. Enjoy beautiful scenery and wildlife. Spend the day watching movies inside the cabin, or reading a good book on the top deck. Looking for more adventure? See reason #5.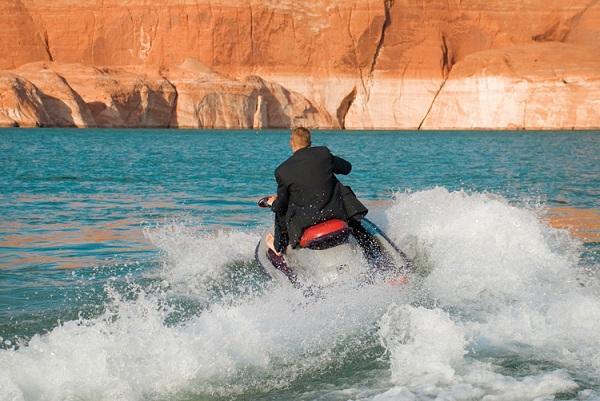 2. Party - BBQs, birthdays, holidays, weekends, whenever! Creating family traditions is easy to do with houseboat vacations. This is the kind of trip that your friends and family will all want to go on. Family vacations and birthday parties are not the only events that are celebrated on a houseboat. Plan a Bachelor/Bachelorette party, Wedding party, Anniversary party, or like one of our recent clients, a Divorce party! Whatever floats your boat, so to speak.
3. Entertain - Guests, family, friends. This is a perfect way to share new experiences with your favorite people in the world; making memories to talk about for years to come. Invite as many as the houseboat capacity allows for a fun big group trip or select a small group of people for a more intimate and toned down trip.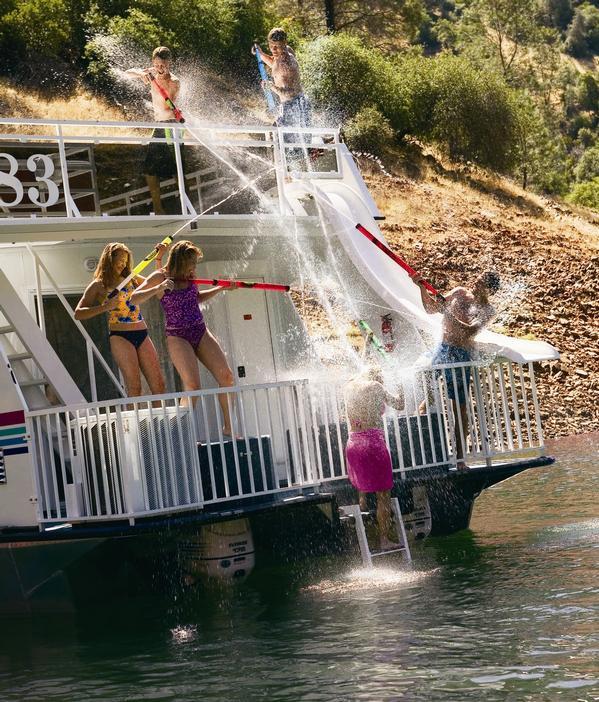 4. Sleep - You will never sleep so well. Let the relaxing sway of the water put you into a hypnotic, tranquil, deep sleep. You will be refreshed and ready to rock, pun intended. Why settle for a lake front hotel room on vacation when you can have a deluxe hotel suite floating on the water?!
5. Beach or Cruise - Spend weekends in coves. You are the master of your vacation and you call the shots! Cruise around in a speedboat or personal watercraft and lose yourself while exploring the lake, river, canal or canyons. Explore endless possibilities. Feel like mooring towards the shore line and taking a hike? Go for it! Ask us about other things to do on your houseboat vacation!
To be continued! Check back in two weeks for 5 more reasons why you should consider a houseboat for your next vacation!