Houseboating in Wine and Water Country at Lake Berryessa
Author

Gina

Category

Destinations, Good News 'n Stuff, New Places and Faces, Things to Do
Houseboating in Wine and Water Country at Lake Berryessa
Lake Berryessa, only 45 minutes away from beautiful Napa Valley wine country is the largest body of freshwater in Napa County, sprawling 23 miles long and plunging 275 feet deep.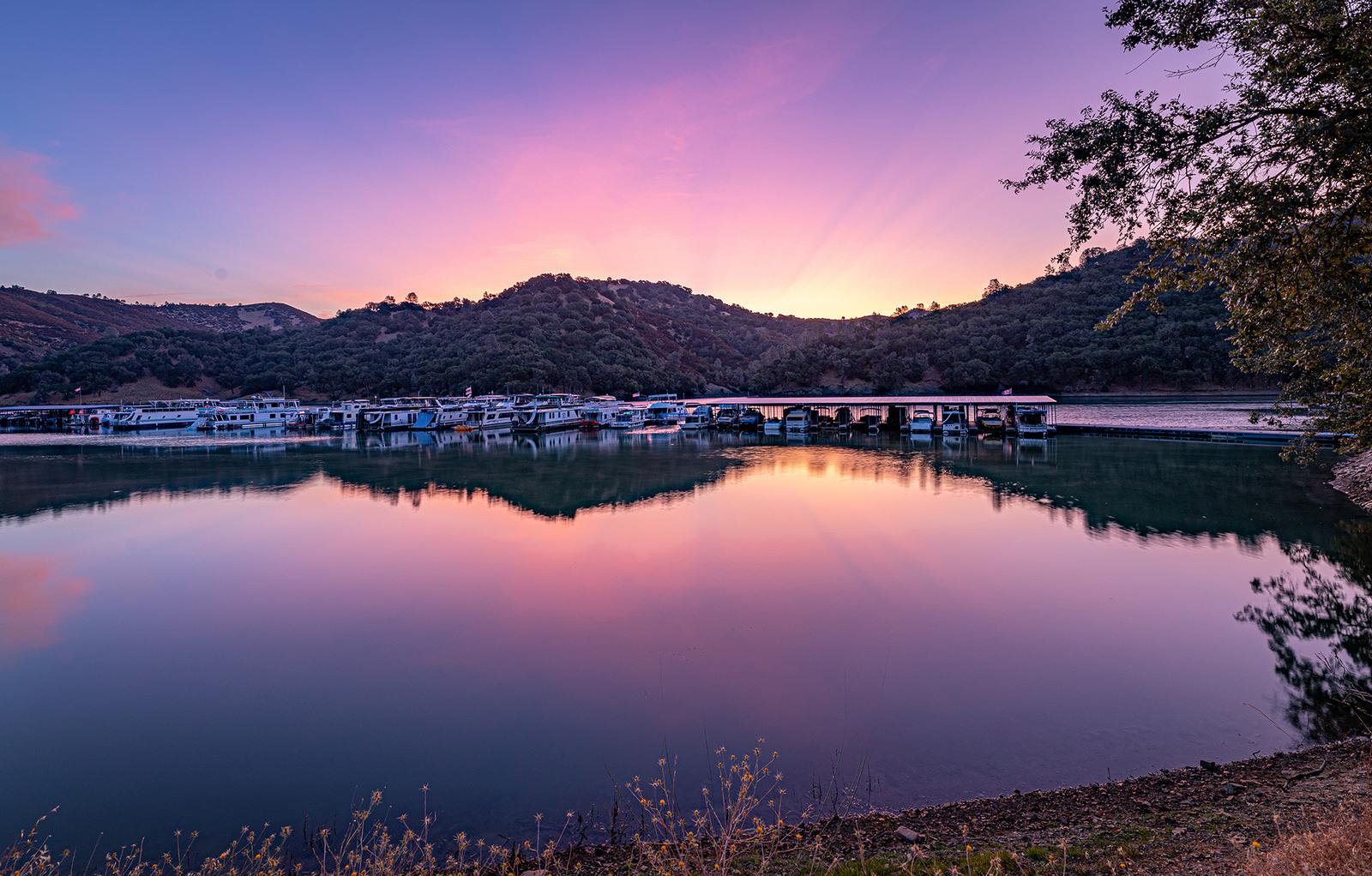 Stop and smell the grapes in nearby Napa at one of the several wineries that line the Silverado Trail and Highway 29. Or play a round of golf at the Chardonnay Golf Club which consists of three different 9-hole golf courses rolling over 150 acres of breathtaking landscape. Weather is pleasant in the Spring ranging from the 70's-80's and heats up to around 96 degrees in July, making every season enjoyable.
Glory Hole, near the Monticello Dam, is a sight that is not to be missed as it is the largest morning glory spillway in the world narrowing from 28 feet to 72 feet in diameter and drops a mindblowing 200 feet. In high water it spills into the funnel rather than over the dam, and exits on the south side of the dam. It cannot be approached by boat or swimmers for obvious dangers, but it can be accessed from the top of the Monticello Dam parking lot. You can also hike to the Spillway Overlook on the Stebbins Cold Canyon trail, a 5.1 mile fairly difficult adventure. Another great trail is called the Putah Creek Arm at the northwestern end of the lake. Take the "Pope to Putah" rail which leads to a ridge on the western side. A fairly new trail, this moderate hike has about 1,000 feet elevation gain and can require caution due to steep areas that can be slick after rain.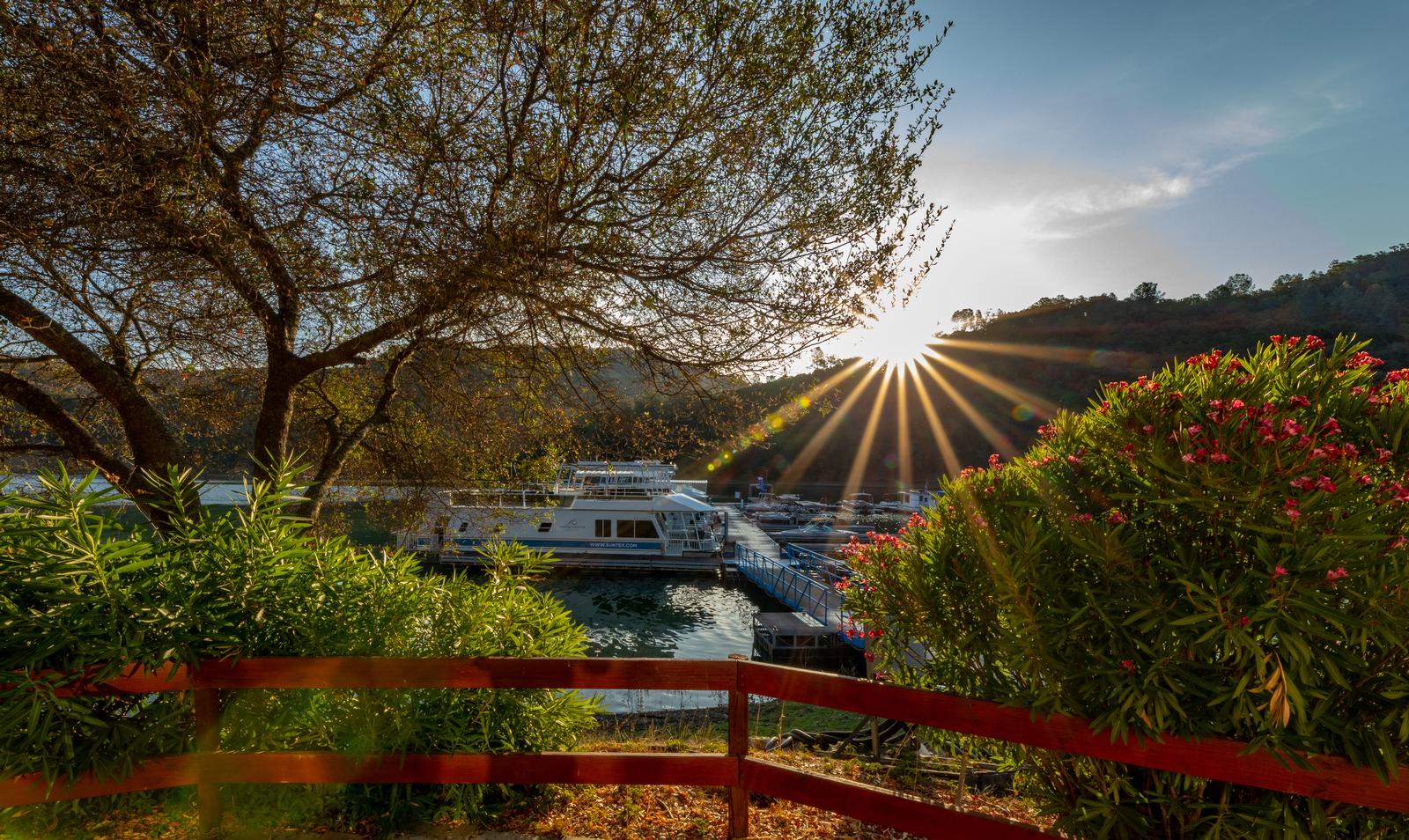 Wanting a bit more freedom? Take your kayak or paddleboard to the open water and go explore the various coves and inlets that ramble across the blue waters. If you are wanting to make a day of it, pack a lunch and pull up to the Monticello Overlook trail access and head up the incline about two miles to be rewarded by an impressive view of the Monticello Dam. Or take to "the Narrows" for some thrills on your speedboat while pulling your friends and family on a tube, water skis or wakeboard.
While you are out on the water houseboating, keep your eyes peeled for wildlife such as: deer, coyote, bobcat, fox, racoons and a number of bird species including: pelicans, eagles and loons.
Drop a fishing line anywhere! Both cold and warm water fish species inhabit the Berryessa waters including: Largemouth, Smallmouth, Striped, White, and Spotted Bass, Rainbow and Brown Trout, Crappie, Catfish, Walleye and Bluegill. King Salmon can also be found around the Dam and in Markley Cove. A California state fishing license is required; be sure to pick one up at the marina or online in advance.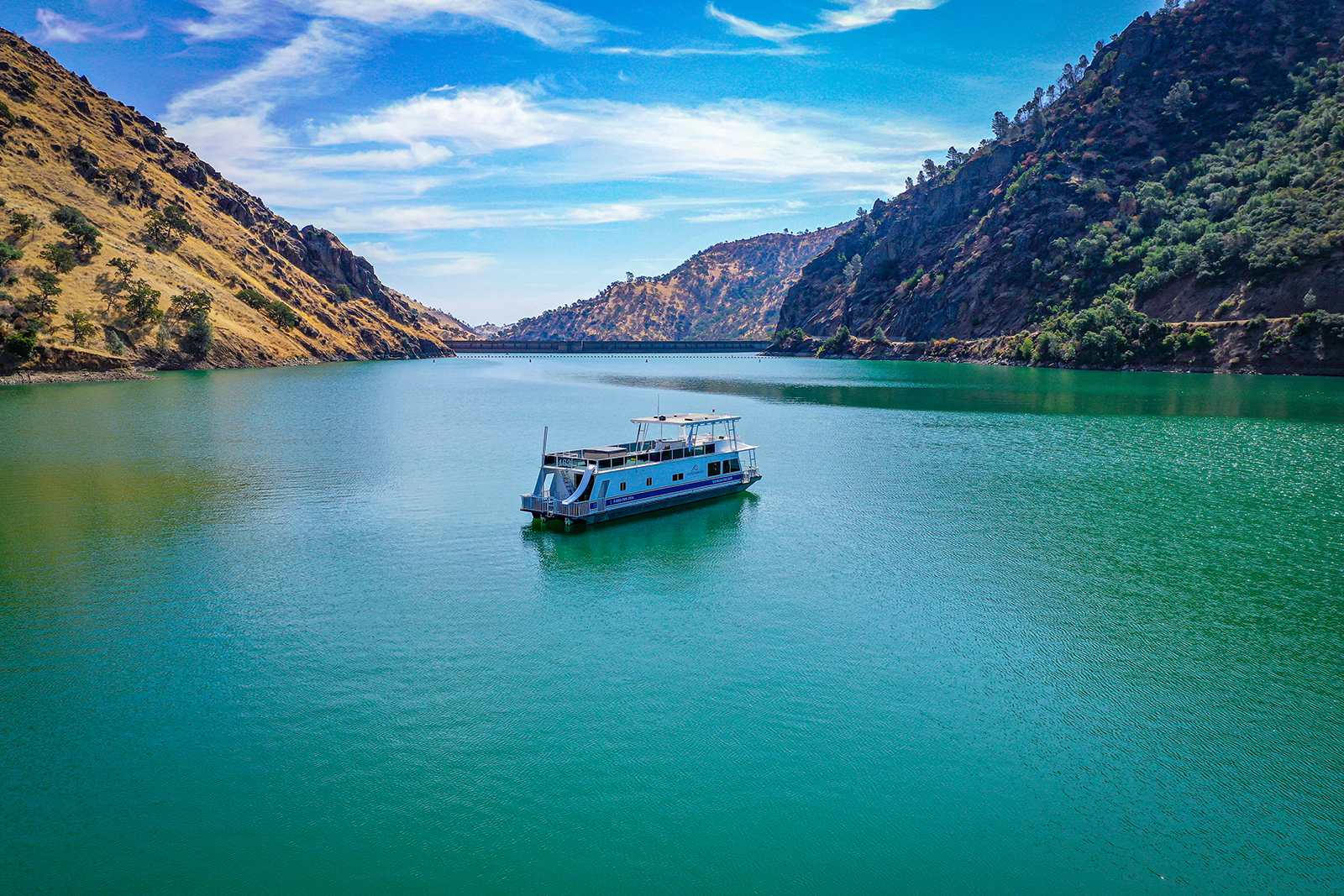 Whether you are houseboating, kayaking, hiking, picnicking, wildlife watching, fishing or swimming, there are year round recreational opportunities like no other at this beautiful spot. Folks come from near and far to visit Lake Berryessa again and again for its unique beauty. What will your reason be?
Contact Houseboating.org for details and availability!