Immerse Yourself in the Illinois River Valley
Immerse Yourself in the Illinois River Valley
We've already told you about all the wonderful things at the Starved Rock Marina where you'll pick up your houseboat, here are some optional day-trips or overnight trips to take your houseboat during your rental:
Utica
is the closest town to the Starved Rock marina. At
Apple Tree Acres Alpacas Gift Shop and Farm
you can have the unique experience of learning about the products made from Alpaca and meet some of the animals. You may also want to visit
Matthiessen State Park
where prairies collide with sandstone canyons called "dells" and where natural mineral painting occurs on the rocks due to groundwater percolating through them.
photo by Flickr user Tripp
There are also a number of shops in town and restaurants for taking a night off of cooking. Utica boasts 3 wineries that each offer tours and tasting; August Hill Winery; Illinois River Winery; and Cattails Marketplace. At the LaSalle County Historical Society Museum you can visit an old blacksmith shop, an 1865 school house, Native American artifacts and tools, and you could also attend their annual Burgoo Festival in the fall that resembles a village street party with flea markets, crafts, live music & entertainment, and food galore.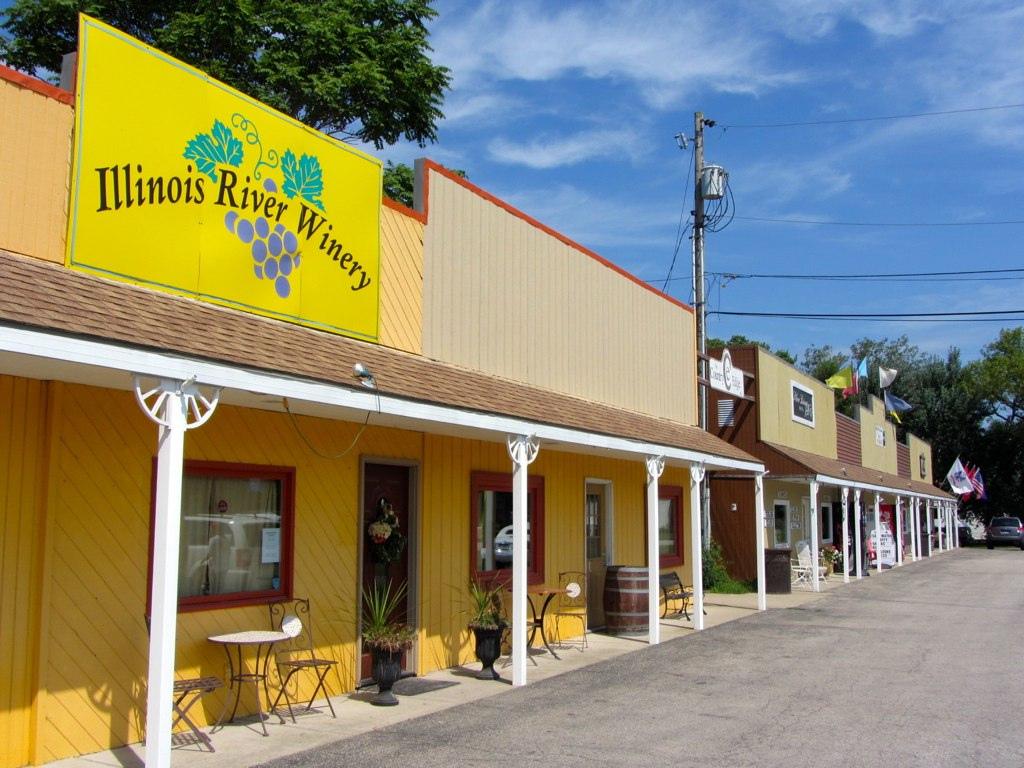 photo by Flickr user Richie Diesterheft
In
DePue
you may can indulge in really prime nature experiences. There you'll find the
Donnelley DePue State Fish and Wildlife Area and Complex
is devoted mostly to migratory waterfowl and the
Miller-Anderson Woods Nature Preserve
include a mix of various habitats supporting wildlife and vegetation abundant in the community.
One of the more bustling cities is
Ottawa
. In Ottawa you can visit both historic sites, nature sites, and enjoy a variety of shopping and dining choices. The historic downtown area is also home to a public mural project so enjoy the art while you stroll by the stores! The
Reddick Mansion
, once the home of a businessman and politician, and formerly a library for years is now on the National Register of Historic Sites and can be visited for tours and sometimes hosts events. The
Illinois Waterway Visitors Cente
r is located in Ottawa and is a central location for learning of the history of water transportation from the time of Native American canoes and also provides tons of information about the natural environment of the entire Illinois River Valley.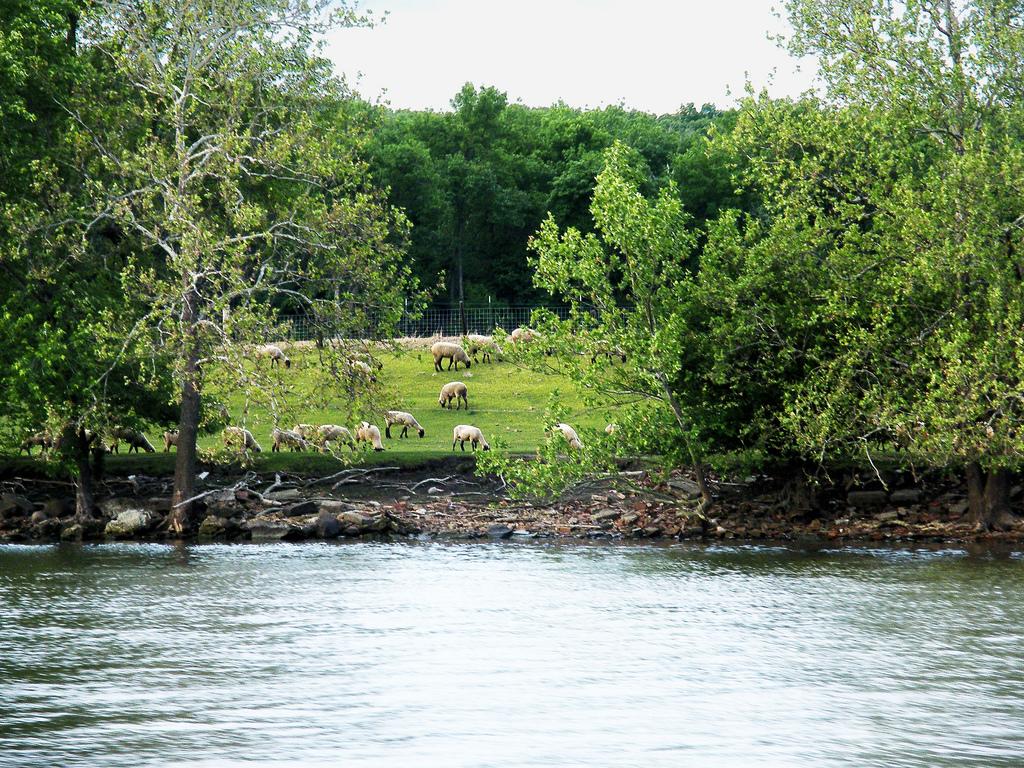 photo by Flickr user Wendy Piersall
The
LaSalle County Civil War Soldiers Memorial
is also a unique place to visit in Ottawa. Two state parks in the Ottawa vicinity feature forest trails and at the
Buffalo Rock State Park
there is a sculpture collection by Michael Heizer called "Effigy Tumuli" which emulates the Native American practice of sculpting plants and animals over their burial mounds.
At the
Middle East Conflicts Memorial Wall
and the
Illinois Fallen Soldiers Tree Memorial
in
Marseilles
, you can honor those soldiers from Illinois who have fallen in any conflict in the Middle East since 1979, and the wars in Iraq and Afghanistan. The latter is made up of 250 oak trees spread across a field and makes for a very serene visit. Also in Marseilles is the
Illini State Park
which includes the
"Great Falls" of the Illinois River
and is a prime area for hiking, bird-watching, camping, and in the winter, cross-country skiing.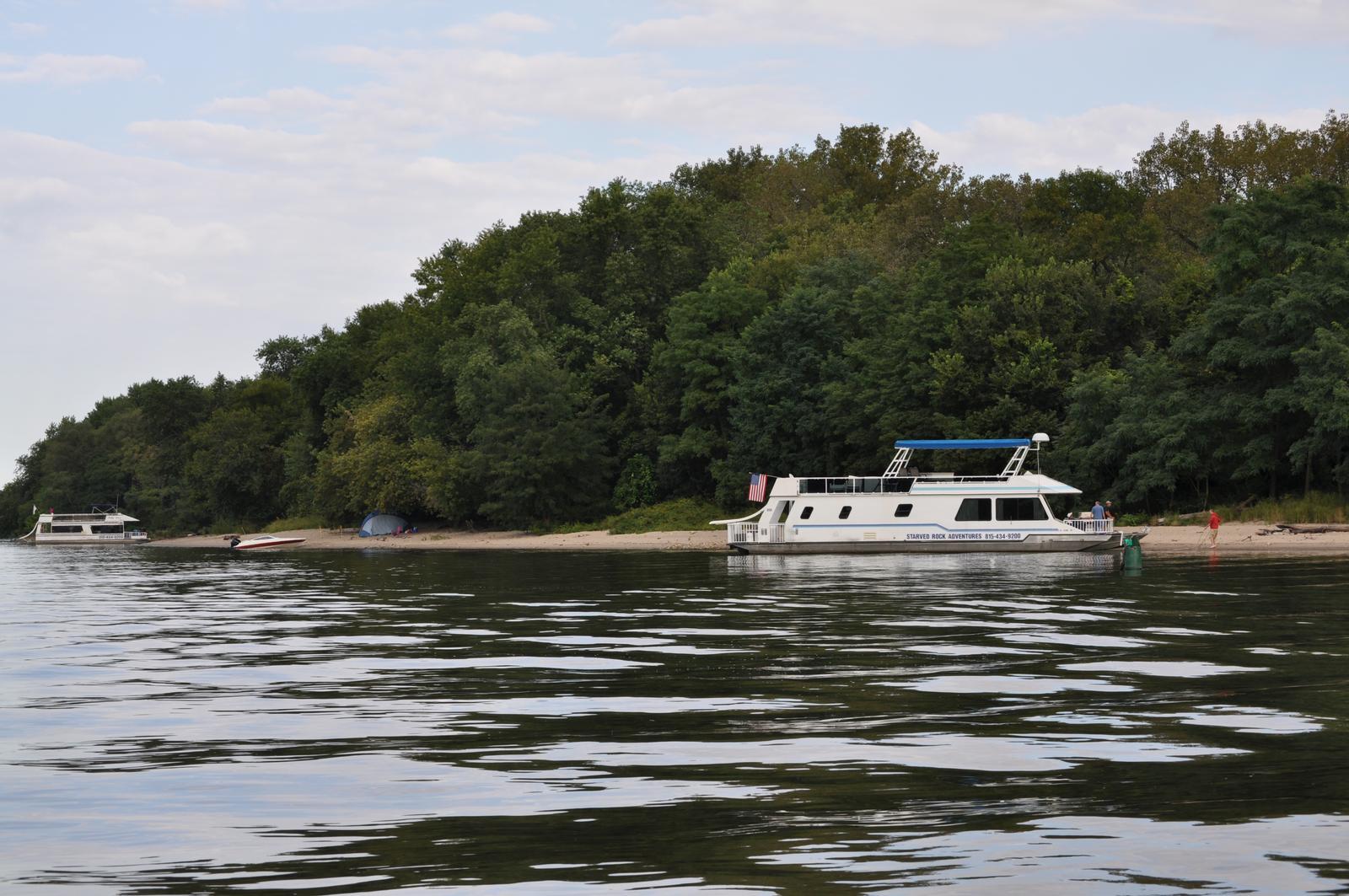 Other marinas along the river may offer docking and some require reservations and charge an overnight fee. Wherever you choose to spend your time, you'll be sure to have an experience like no other!