Kentucky Lake and the Land Between It
Author

Gina

Category

Destinations, New Places and Faces, Things to Do
Kentucky Lake and the Land Between It
HISTORY- In 1937 a terrible flood struck the Tennessee and Ohio Valleys. The flood caused devastation to communities, farms, and families, causing some to temporarily relocate. The following year in 1938, the Tennessee Valley Authority told people living on the banks of the Tennessee River in Kentucky that they would have to relocate once again, permanently! The dam was started in 1938 and completed in 1944. It began holding back the waters of the Tennessee River. Slowly the river flooded its banks and crept higher and higher. Now, the flooded Tennessee River is known as Kentucky Lake.
Land Between The Lakes is an inland peninsula formed when the Cumberland and Tennessee Rivers were impounded, creating Kentucky Lake and Lake Barkley-one of the world's largest man-made bodies of water. In 1963, President John F. Kennedy created Land Between The Lakes National Recreation Area to demonstrate how an area with limited timber, agricultural and industrial resources could be converted into a recreation asset that would stimulate economic growth in the region; the country's only demonstration area to date.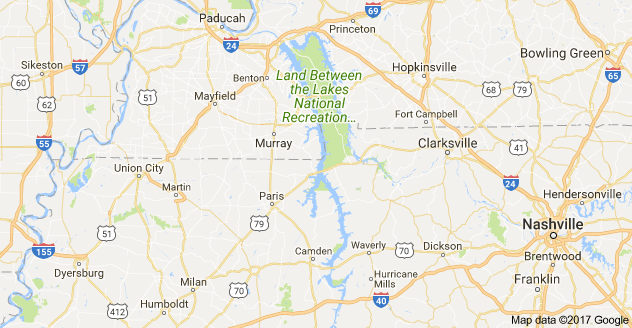 Kentucky Lake is now a magnet for vacationers and fishermen from all across the nation, with recreation use amounting to some 17 million visits each year. Along it's nearly 2,400 miles of cove-studded shoreline are many boat docks and resorts, 4 state parks, the Tennessee National Wildlife refuge, 48 public access areas, 2 county parks, 5 municipal parks, 2 state wildlife management areas, 10 group camps and clubs, 92 commercial recreation areas and 3 small wildlife areas. Here are a few ideas and things to do while on your vacation at Kentucky Lake!
LAND BETWEEN THE LAKES-
Your 170,000 acre playground awaits! Kentucky Lake and LBL is one of the most family friendly destinations with various activities for all to enjoy. (Check calendar of events and additional information)
Elk and Bison Prairie- Come view this native grassland habitat that was common to see in Kentucky more than a century ago. Elk, bison, wild turkeys, small game, butterflies, prairie mammals and a variety of birds all roam free within a 700-acre enclosure. Guests travel in their enclosed vehicles around a 3.5 mile paved loop road.
Homeplace 1850's Working Farm- Take a trip back in time! It may be difficult for modern people to imagine what it was like for early settlers on the Kentucky frontier, which is why this attraction is so intriguing. This is a truly working two-generation farm where you'll find artifacts, restored historic structures, traditional seasonal activites, rare species of livestock and heirloom plants that were prevalent prior to the Civil War. When you visit the Homeplace, you will see interpreters in period clothing going about their daily chores making this a truly unique and fun learning experience.
Golden Pond Planetarium- For all you stargazers out there, you will not want to miss this opportunity to view the night sky in a way you never have before! At this designated NASA Educator Resource Center, you can view stars, galaxies, planets and constellations with their digital projection system that will cast these images against a 40-foot theater dome. Not a bad seat in the house!
Woodlands Nature Station- Get up close and personal with our natural world! Nestled in the woods between Honker and Hematite Lakes, you will find this 8,500-acre nature watch area. Come hoot with the owls, howl with the coyotes and participate in special events such as cool critters day where you can experience story time programs and up-close animal encounters. Adults can explore some guided programs such as afternoon hikes, sunset canoe trips or a relaxing Sunday Safari. Definitely something for everyone.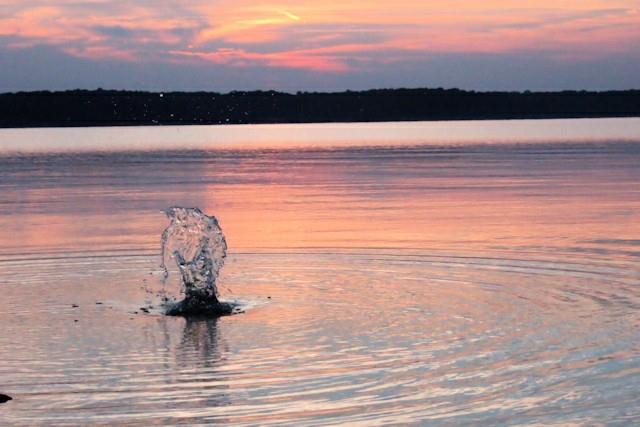 FISHING-The waters of Kentucky Lake are stocked with a diverse variety of freshwater fish making this fishing experience a good time for new school or old school fisherman! The Belles of the ball are bass and crappie, which are both lucrative in late winter and early spring. Due to Kentucky's warm and desirable climate; catfish, bluegill, redear, carp, drum, perch, pike, trout and sauger are those among the population.
Crappie- The most sought after panfish in North America. Both Black and White crappie can be found in deeper water along the secondary creek channels in February and March, but move to shallow waters by April.
Bass- Active along the shoreline in spring and move to deeper ledges by summer. During late summer, top water fishing in shallow waters renders some great catches too. Known for some Black bass trophy catches!
Bluegill- Be ready for a workout and ready for a snack. Known as one of the tastiest fish, this is perfect for all levels of fisherman. Bluegill will spawn in warmer waters starting early May. During March, they will be found around cover such as brush piles off deep water points, humps in the bays and deep water docks. This fish will eat most anything and can be readily taken year round.
Redear- Home of the 2lb-er! As part of the sunfish family, this species feed along the bottom of the water for snails and small clams in open water, particularly in the winter.
Channel Fish- Prefer the embayments, and feed mostly at night. They are especially active from sunset to midnight preferring "stink" baits.
Catfish- Prefer the main river channel and move towards shallow waters and into rocky areas to spawn during June. Summer is best for these catches.
Some of the most outstanding fishing tournaments take place right here at Kentucky lake.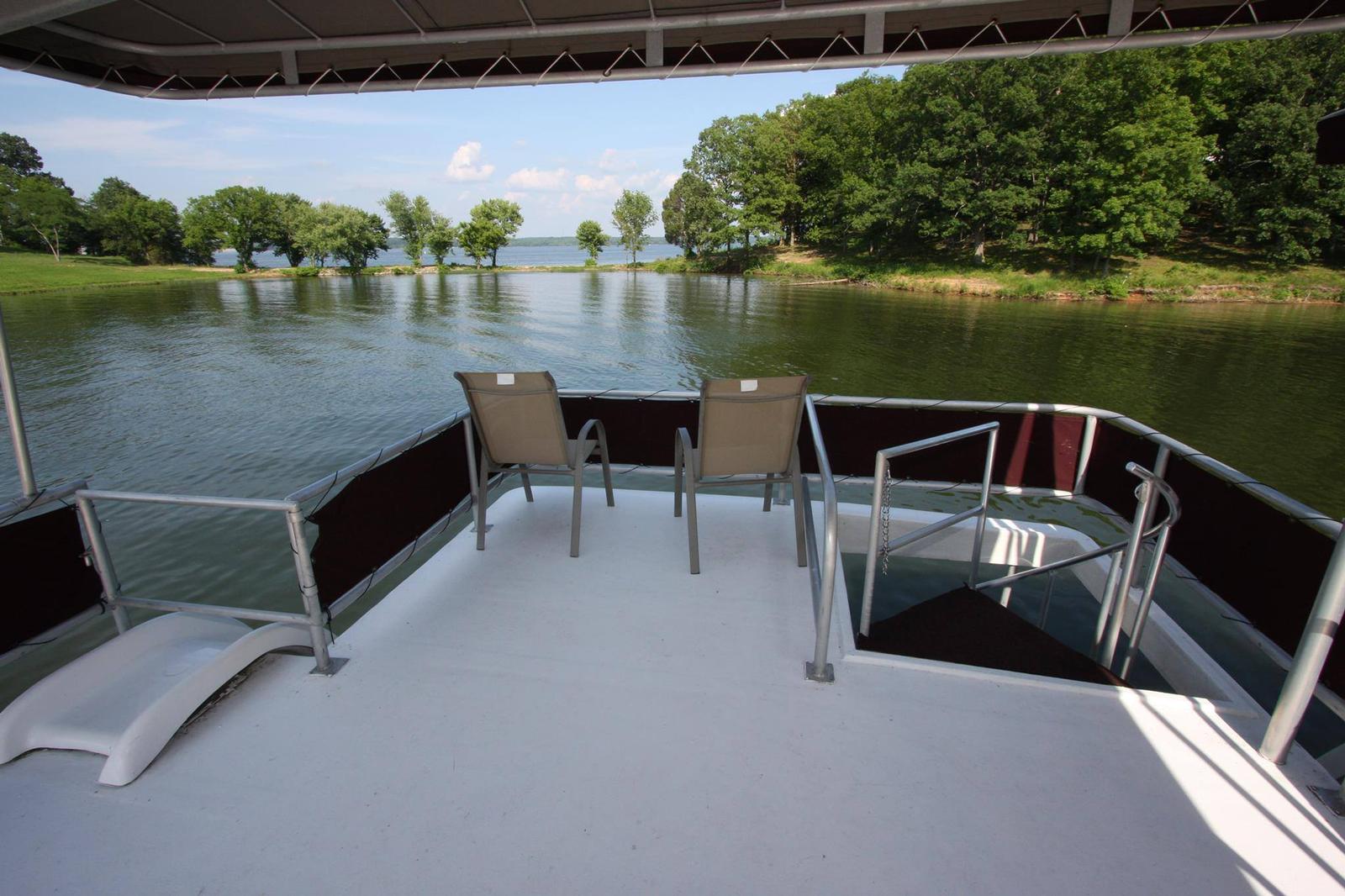 STAY AND PLAY- Kentucky lake boasts over 2,400 miles of shoreline. This gigantic lake welcomes everybody; houseboats, jet-skis, pontoons, ski boats, bass boats, Sea Doos, jon boats, paddleboards and kayaks! Don't have one? Rent one! Kentucky Dam Marina in Gilbertsville, KY will offer rentals from late March to late October!
PLAN- Call Houseboating.org! We can help book your 58'Lakeview Yacht Houseboat or your 80'Luxury Cruiser Houseboat in addition to all the fun toys to go with it! 888-454-8825