Lake Billy Chinook - a Central Oregon Paradise
Author

Heather

Posted On

Jul 10, 2020

Category

Destinations, New Places and Faces, Things to Do
Lake Billy Chinook - a Central Oregon Paradise
Lake Billy Chinook is the confluence of three of Oregon's great rivers: the Metolius, Deschutes, and Crooked River. Only a 45 minute drive north of Bend, OR near the town of Culver. With 72 miles of cliffed shoreline, Lake Billy Chinook is the perfect backdrop for houseboating and any other water activities your heart desires.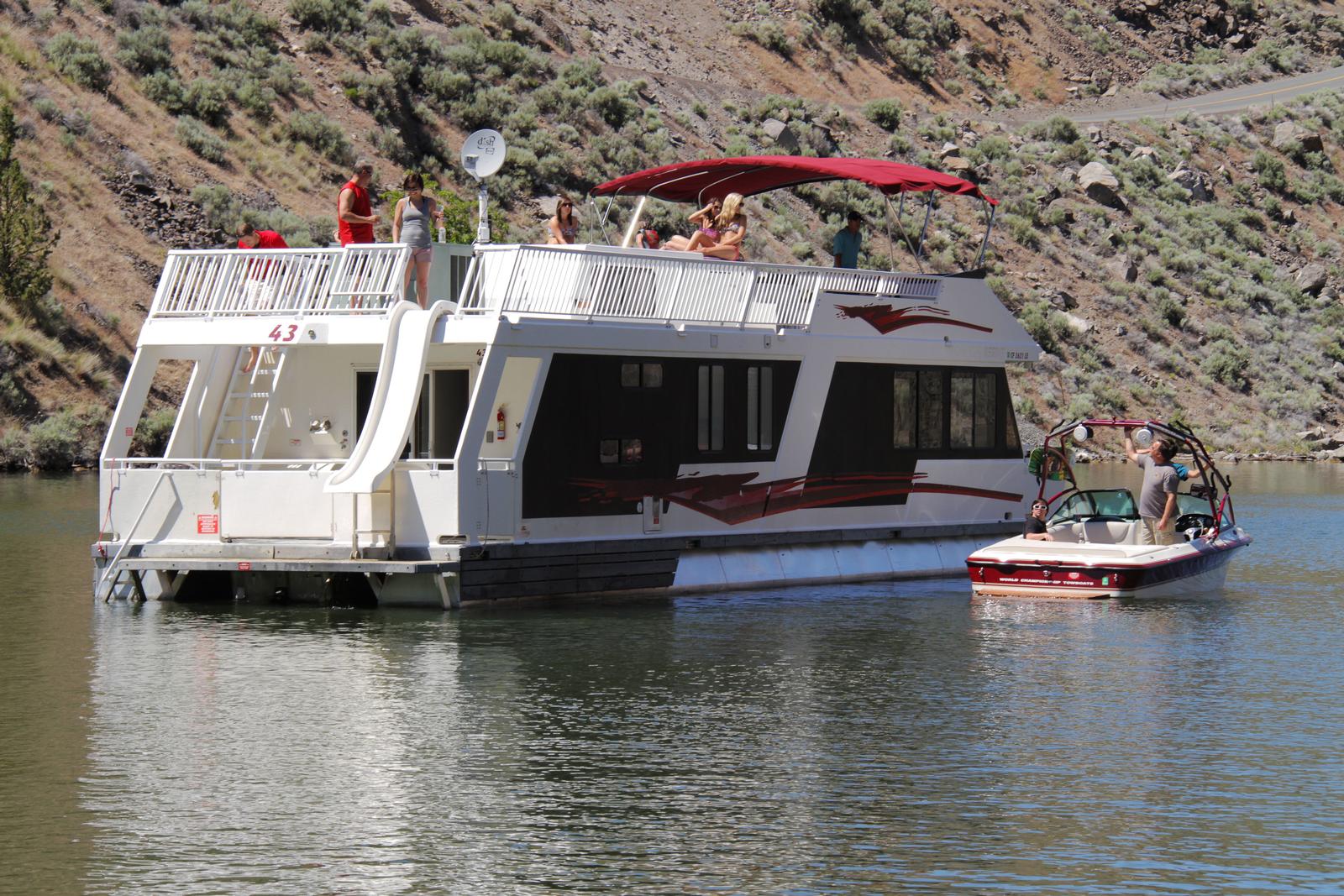 Explore with your houseboat among the volcanic basalt cliffs that tower 500 feet above the water. The water is deep and crystal blue, perfect for kayaking, paddling, waterskiing, or jumping off the houseboat.
We rent houseboats from two marinas:
Billy Chinook Marina is on the northwestern end of the lake, and offers open shoreline. It adjoins the Warm Springs Indian Reservation where you can see rock formations like Balancing Rock.
Cove Palisades Marina is on the southern end of the lake, and offers a completely different view. Billy Chinook Falls is just two miles south of the marina. Or for some wildlife viewing, take your houseboat to the end of the Metolius arm for a peek at some wild horses running along the beach, or keep your eyes peeled to the treetops, you may spy an eagle's nest.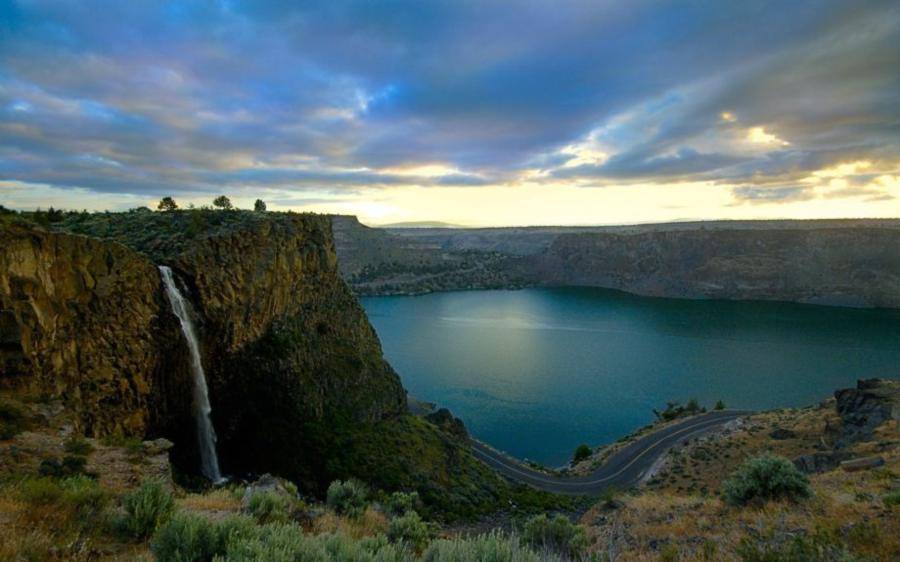 Fishing is exceptional. Known for record Bull Trout (the three largest in Oregon were caught here). Other popular species are the Kokanee Salmon, Smallmouth Bass, German Browns, as well as Bull and Rainbow Trout. There is the occasional Atlantic Salmon or Catfish. Crawdads/Crayfish can be caught in the Crooked and Deschutes Rivers.
If you're up for some hiking, don't miss the Tam-a-lau Trail. It's a moderate hike with a 600 feet elevation gain, a 6 mile loop hike from the Deschute Campground in the Cove Palisades State Park. Be sure to check out the Crooked River Petroglyph, a historic site worth a visit: an 10 ton, 2000 year old basalt boulder near the northern tip of the island. The trail is a mile long climb to the top of a lava plateau called the Peninsula, which separates the Deschutes and Crooked Rivers.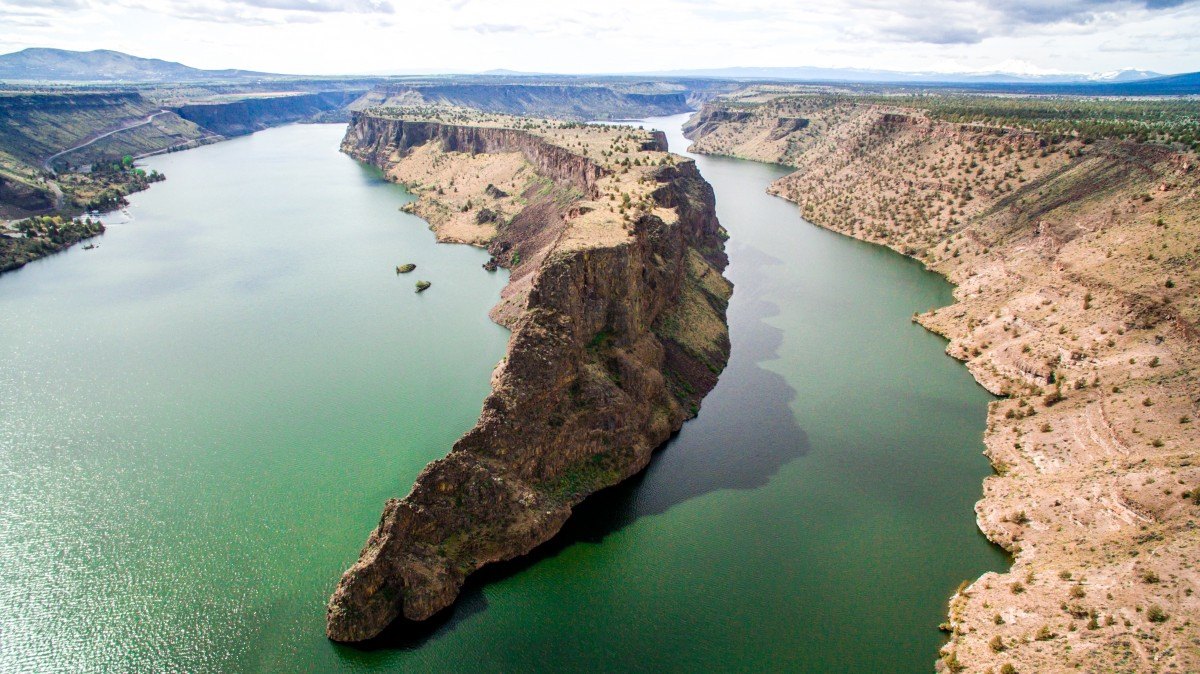 Begin planning your Billy Chinook adventure today! Call us at 888-454-8825 or Request Information Online and an agent will be in touch with you.