From the Waters of Lake Koocanusa
Author

Stacy

Category

Destinations, Specials
From the Waters of Lake Koocanusa
Lake Koocanusa is a mountain lake bordering Canada and Montana, created by waters flowing form the Kootenai River and held back by the Libby Dam. Completed in 1972, it generates hydroelectric power for both the US and Canada. A writing contest to name the dam was won by Alice Beers, from Rexford Montana. Combining the first 3 letters from the KOOtenai River, CANada and USA, Lake Koocanusa was named! Though the lake is accessible from both the US and Canada, you are no longer able to cross international waters by boat.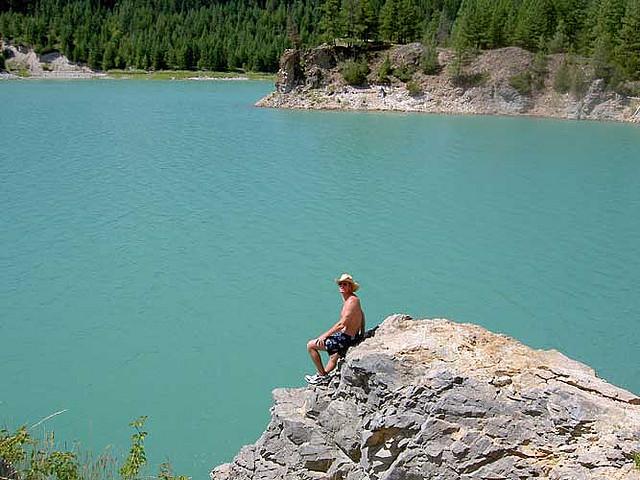 You wouldn't expect to see sparkling water as blue as the Caribbean in Canada, but that's what you'll find on Lake Koocanusa! Warm sandy beaches and evergreen trees line this gorgeous, sunny lake. Summer water temperatures of 75°F (24 C) make this an excellent destination for swimming, kayaking and wakeboarding. Hiking trails and picnic areas are plentiful. Over 200 kms of accessible shoreline allows for your choice of coves to park your houseboat and rest after a long hard day of playing. Most of the shoreline can only be reached by boat, so you have your pick of places to tie your houseboat up for the night and enjoy a campfire under the stars.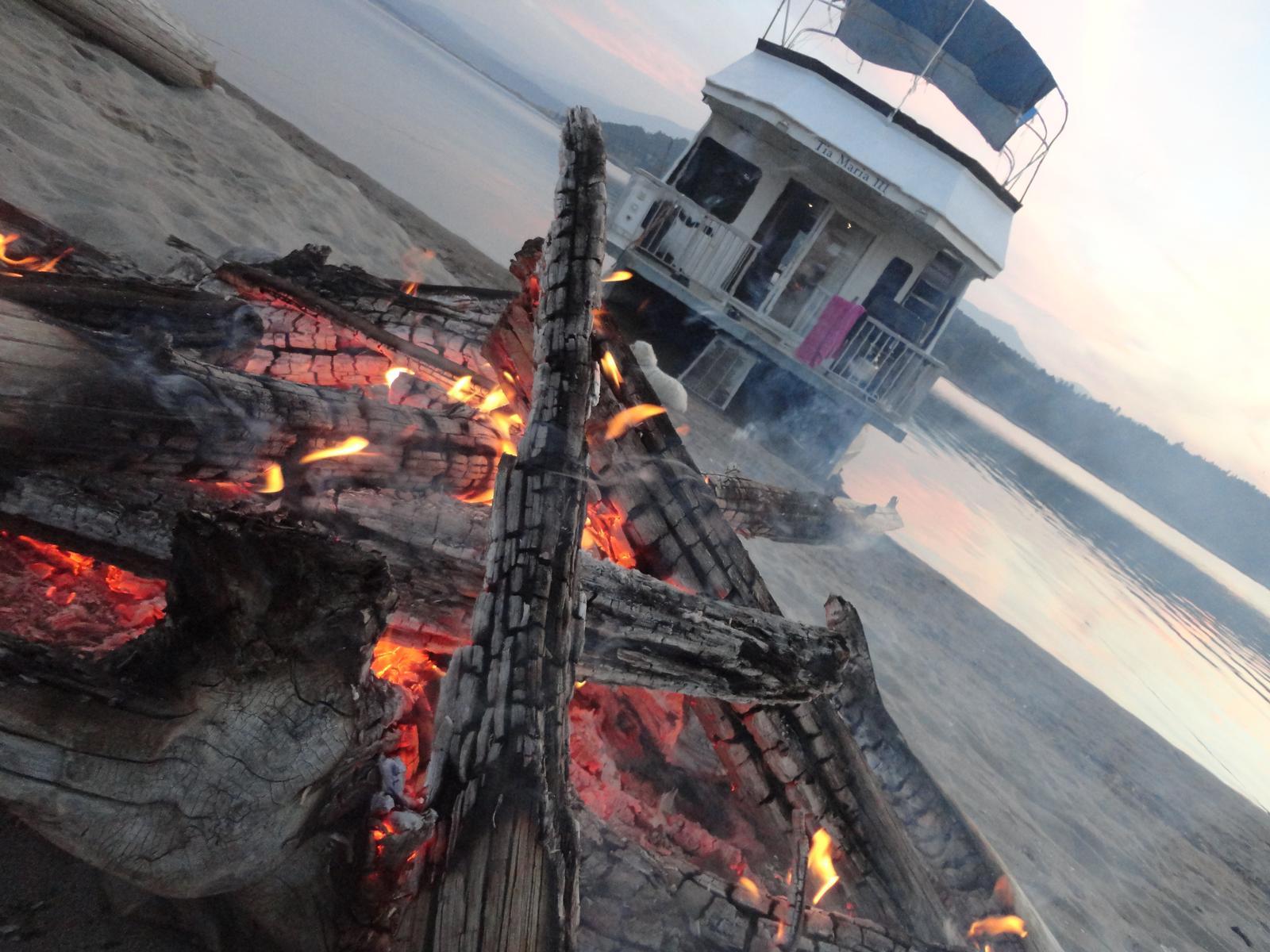 Fishing is great on Lake Koocanusa as well! Don't be surprised if you find Kokanee Salmon, or a West Slope Cutthroat at the end of your line. Whitefish, Rainbow Trout and Brook Trout are also plentiful. There are pretty stringent fishing requirements due to the international waters, so make sure to read our blog about fishing regulations in Canada. A passport or other proof of citizenship is required if you are traveling from the US.
Our houseboats depart from the Sunshine Houseboats Marina. To celebrate their 20th Anniversary, we are offering $150 off 3 and 4 nigh trips and $300 off 7night trips for Peak Season 2019. You must book by March 15, 2019 for this special.
And for more added fun, Sunshine Houseboats is the only marina on Lake Koocanusa with a floating water park! Jump on the inflatable water slides and zip in to the water!
Now is a terrific time to plan a trip to Lake Koocanusa, especially if you are coming from the US. With a strong US dollar, you save a bundle! With 6 different houseboat models, we can accomodate groups of 10 all the way up to 22 people!
We also rent houseboats on Lake of the Woods in Ontario, and Lake Shuswap in BC.
Give us a call at 888-454-8825 to schedule your houseboat getaway and to create memories of a life time!