Lake Vermilion-Walleye and Crappie and Bluegill, Oh My!
Author

Gina

Category

Destinations, Good News 'n Stuff, Things to Do, Tricks of the Trade
Lake Vermilion-Walleye and Crappie and Bluegill, Oh My!
Lake Vermilion is a freshwater lake in northeastern Minnesota. It has 40,000 acres of water, 365 islands and 1200 miles of shoreline, stretching 45 miles from east to west across the heart of Minnesota's Arrowhead Region. Lake Vermillion derived its name from the translation of "Onamuni," the Ojibwe name meaning "Lake of the Sunset Glow," which the French translated to "Vermilion," a latin word for a color ranging from yellow to red. Lake Vermilion is almost completely surrounded by the Superior National Forest only enhancing its charm and beauty. Lake Vermilion offers activities such as houseboating, boating, canoeing, berry picking, geocaching, birding, hiking, biking and golfing. This picturesque body of water is also one of the best for FISHING!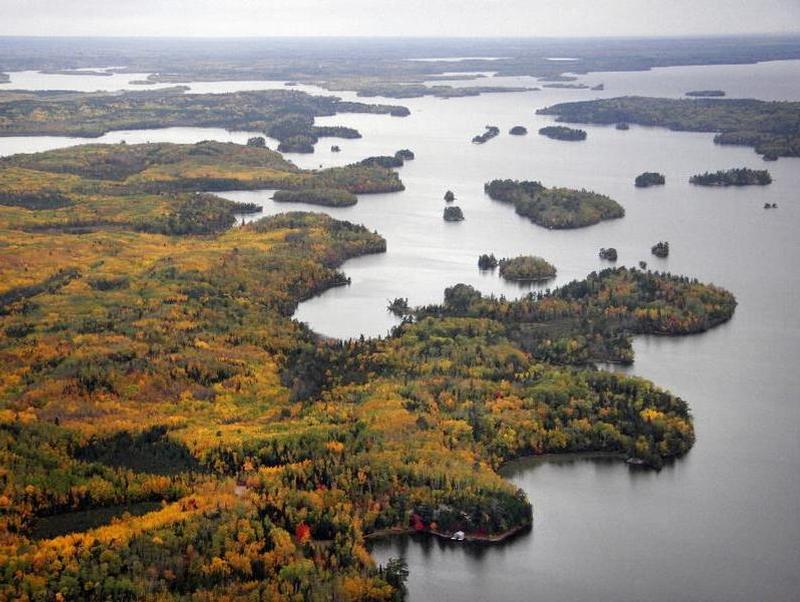 Whether you are a first timer or ole' timer, there is fun here for everyone! Species in this lake include; Walleye, Northern Pike, Large and Smallmouth Bass, Musky, Crappie, Bluegill and Perch. The bottom of the lake contains sand, coves, rocks and reefs; all surrounded by sunken islands, making Lake Vermilion an obstacle course for fish.
Walleye fishing is one of the main reasons fisherman are lured to this angling destination. The season for Walley opens up around May when they will migrate towards shallow areas. When the temperatures warm up, they will move to drop-offs, reefs and deeper areas where they will spend the summer months in cooler water. Troll a live bait rig tipped with a leech or nightcrawler. You can also cast a ¼ ounce jig tipped with a minnow. Tie on a perch-colored crankbait and begin trolling along the drop offs. Find the edge of a drop off and fish with a jigging spoon tipped with a minnow head. Walleye travel in schools, so mark the area of your first catch and go from there.
Northern Pike aka: "slimer, snake or waterwolf fish," are one of the most exciting fish to catch if you are looking for some action! Preferred by many over Walleye, this lake offers amazing opportunities from May until June using in-line spinners and shallow running minnow baits in muddy bays. Add some cabbage for a special treat! Come early fall you will want to switch it up to spinnerbaits and larger in-line bucktails over deeper weeds and weed edges. As the weeds beging to die off in September you can then hone in on green weed beds and rocky points, using crankbaits while trolling.
Large and Smallmouth Bass anglers love Lake Vermilion because it allows them to fish for both in each lake. Smallmouth usually hover around rocky breaks, and shorelines while Largemouth like to hang out in shallow areas and weeds. To tell the two apart, look at the closed mouth. If it extends only to the middle of the mouth, it's a Smallmouth. If it goes way beyond the back of the eye, the fish is a Largemouth. Both species of bass will congregate around rocks and reefs, higher towards the surface in cooler temperatures and will go deeper during warmer temperatures. Use a leech and a bobber, jerk baits, tube jigs, curly tail grubs and spinnerbaits along with top water baits that tend to do the trick.
Musky fishing opens in June where the target location will be shoreline and shallow vegetation. Come July, they have already moved towards deeper areas with lower light conditions. Crankbaits, bucktails and jerkbaits are successful and even more of a success when you retrieve the lures in a quick like fashion, which gives muskies less of an opportunity to get a clear look at them. Since the water is so clear, you can also use topwater baits, especially after dark.
Crappie are most prevalent during the spring time when they migrate into the shallows to spawn. Crappie can be very fun and easy to catch during this time. They will be found in the back of bays, coves, creeks and shorelines that have a variety of cover. Once spawning has been accomplished, Crappie will swim towards deeper waters or roam in open waters. Small jigs, jigging spoons, small spinners and live minnows are the most common baits to use for Crappie.
Bluegill are one of Lake Vermilion's most popular catches! These fish are fun and delicious for eating. Bluegill season starts fairly early when waters are cooler around 65 degrees in shallow waters, and will continue until spawning is complete just moving to deeper parts of the lake. During mid and late summer, Bluegills can be found near mid-lake reefs, edges of deep holes and cooler areas. Bays and channels provide the perfect atmosphere for spawning, particularly in shallow waters. During insect hatches, these fish are usually absent from their usual spots for a day or two and will return when the hatch is complete. A light action rod with a spinning reel spooled with light monofilament line is recommended for Bluegills. Jigs are usually easier over hooks because they are easier to remove and cause less damage to the fish. Jigs can still be tipped with worms or a leech. In deeper waters use the plain jig.
Perch may be underestimated compared to other species in lake Vermilion, however, they are fun to catch and are delicious when fried to a golden brown! Shallow waters near emerging weeds will be where these particular fish will be roaming. In shallow waters use a 16 ounce jig and a piece of a night crawler while jigging and drifting over the side of the boat. If you want to make the Perch go wild….add some Chena bait, which is like chicken or seal skin. You will just need an ultra light rod with a 6 pound test (a light action rod will also do the trick), a few jigs and you and your family will be having the time of your life.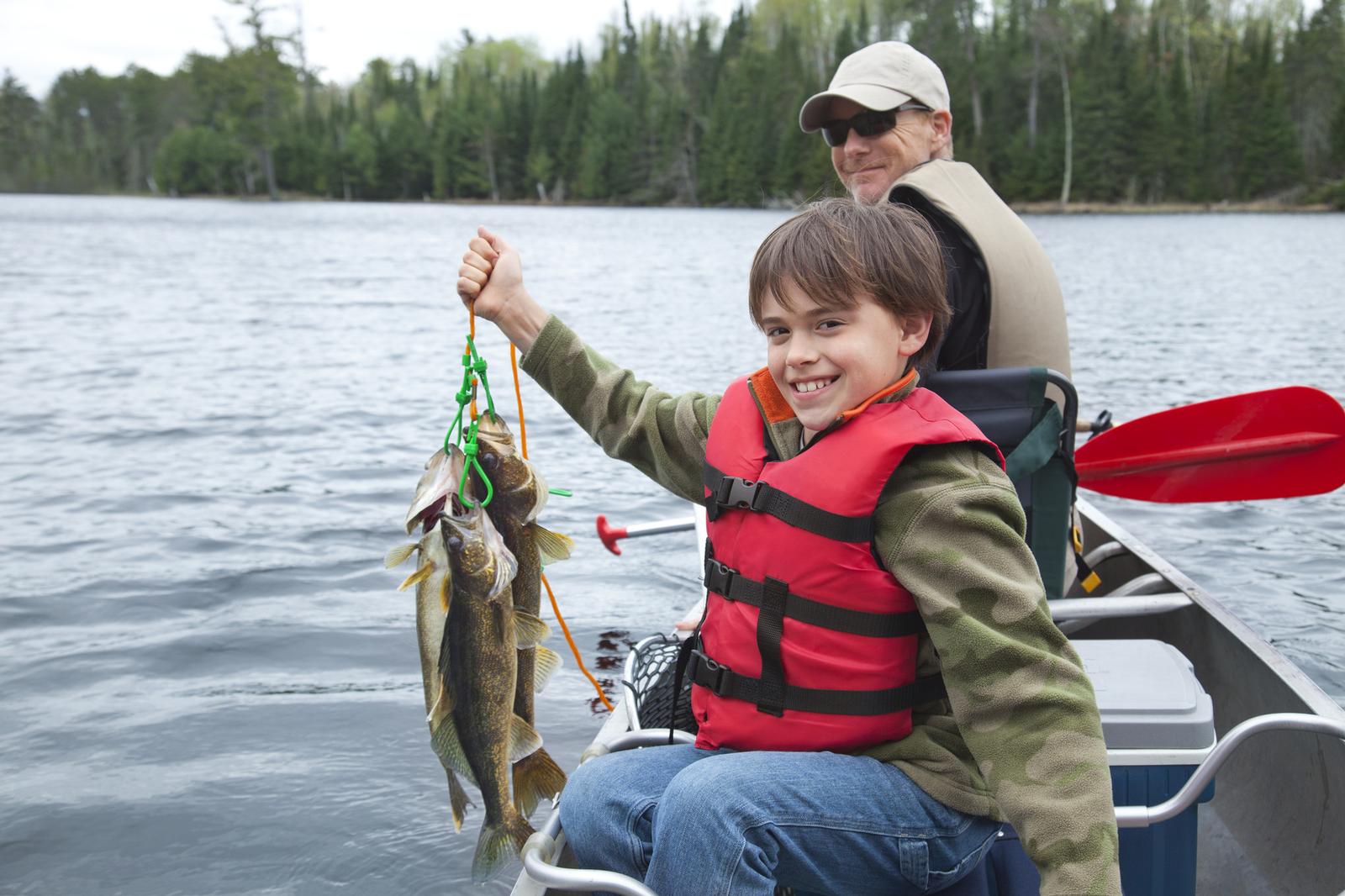 So now that you have a few insider tips on how to catch some fish….purchase your fishing license online and let us help you plan your houseboat and fishing vacation to Lake Vermilion! With 11 models of houseboats to choose from in addition to fishing boats to tag along, it's time to bust out that fishing pole, grab a few of your favorite people and bring your camera! You deserve it! Give us a call at 888-454-8825 or Request Information online and one of our agents will contact you!