The Charm of Central California
Author

Heather

Posted On

May 7, 2021

Category

Destinations, Good News 'n Stuff, Things to Do
The Charm of Central California
Extensive seacoast, vast deserts and mountainous beauty make California the perfect vacation destination. For these reasons, Lake Don Pedro and Lake Berryessa are some of the most popular houseboating destinations on the west coast. Shasta Lake in NorCal also is a haven for houseboaters, see more about Shasta in our article: The Perfect Shasta Vacation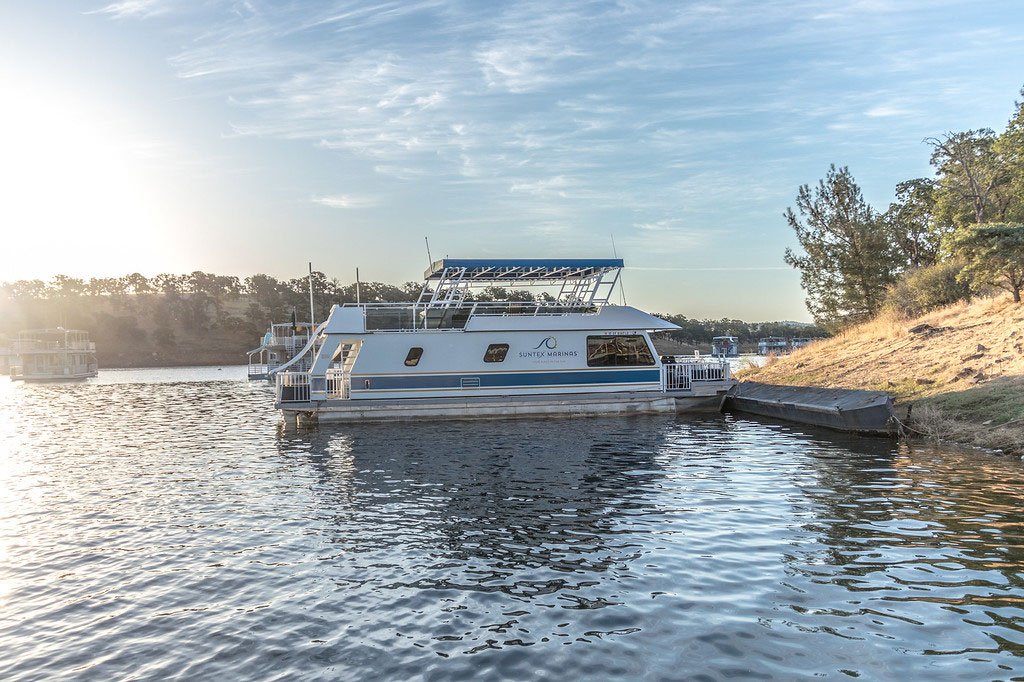 Lake Don Pedro is located in the Sierra Nevada foothills just east of Modesto, and about 2 hours southeast of Sacramento, and only 48 miles from Yosemite National Park. It features 160 miles of shoreline and hundreds of coves to explore, fish, or camp. These waters are great for water sports and fishing. There's a wide variety of fish to catch including trout, bass, salmon, sunfish, squawfish, among others.
The Eagle-Shamut Mines are located on the north side of the lake; they were opened in 1850 when gold, silver, and copper were found in the area. After nearly 100 years of mining, it was permanently closed in 1947. The structures that were built into the sloping hillsides have recently re-emerged due to the drop in water level.
The old town of Jacksonville lies below the water near Stevens Bridge; it was one of the largest mining areas in the Mother Lode. The mining town was engulfed in water in the expansion of Don Pedro Reservoir in the 1960s.
There's never a bad time to visit Lake Don Pedro! During the summer months, enjoy playing in the refreshing water, and the annual Fourth of July firework show. The houseboats range from 50 to 70 feet and are sure to make you feel at home away from home.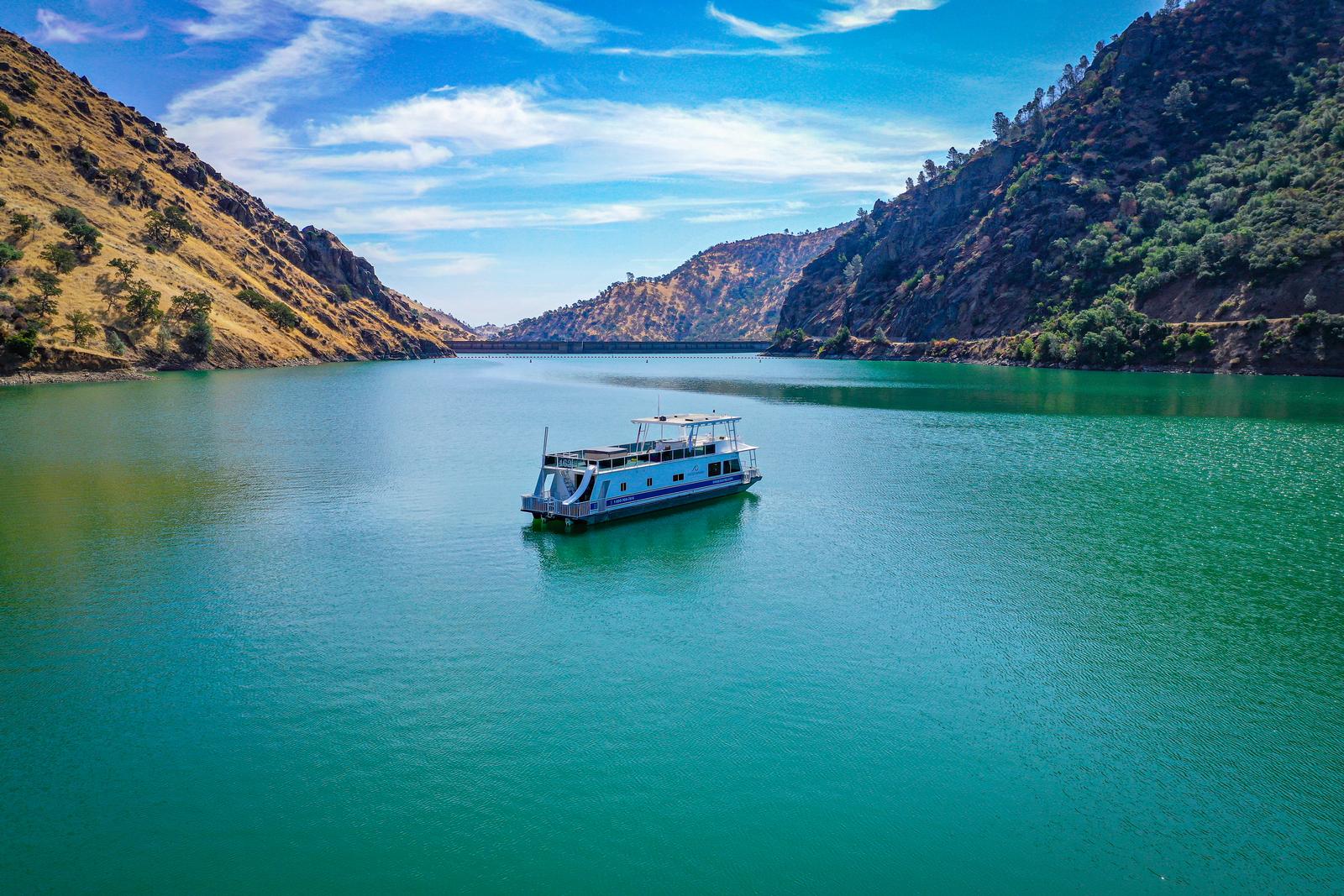 Lake Berryessa sits between the Blue Ridge and Cedar Roughs, just 45 minutes from Napa Valley. Mild summer temperatures make Lake Berryessa the perfect getaway for water sports, fishing, wildlife viewing, or simply sitting back and relaxing. The lake is lined with Oak and Manzanita, which provide opportunities to spot Eagles, hawks, deer, and sometimes wild turkey.
Drop a fishing line right from your houseboat, and you can catch both cold and warm water fish in these waters: Bass (largemouth, smallmouth, striped, white, and spotted), Trout (rainbow and brown), Crappie, Catfish, Walley, and Bluegill. King Salmon also can be found around the dam and in Markley Cove.
Submit a

contact form or give us a call at 888-454-8825 to learn more about a houseboat trip in central California!