The Cliffs of Lake Billy Chinook
Author

Heather

Category

Destinations, Things to Do
The Cliffs of Lake Billy Chinook
Beautiful Lake Billy Chinook is the confluence of three of Oregon's great rivers: the Metolius, Deschutes and Crooked River and is located a mere 45 minutes north of Bend, near the town of Culver, Oregon.
With 72 miles of cliffed shoreline, Lake Billy Chinook is a sight to behold. Gaze upwards in awe as you cruise in your houseboat on the smooth blue waters.
Rent a houseboat at one of the two marinas: Billy Chinook Marina and Cove Palisades Marina. Whichever location you depart from, there is something for everyone to enjoy:
Billy Chinook Marina is on the northwestern end of the lake. This area offers open shoreline and adjoins the Warm Springs Indian Reservations where you can see rock formations such as Balancing Rock.
Cove Palisades Marina is on the southeastern end of the lake, and offers a completely different view. Take your houseboat to the end of the Metolius for a glimpse of wild horses running along the beach; avert your gaze to the treeline, see if you can spot an eagle's nest.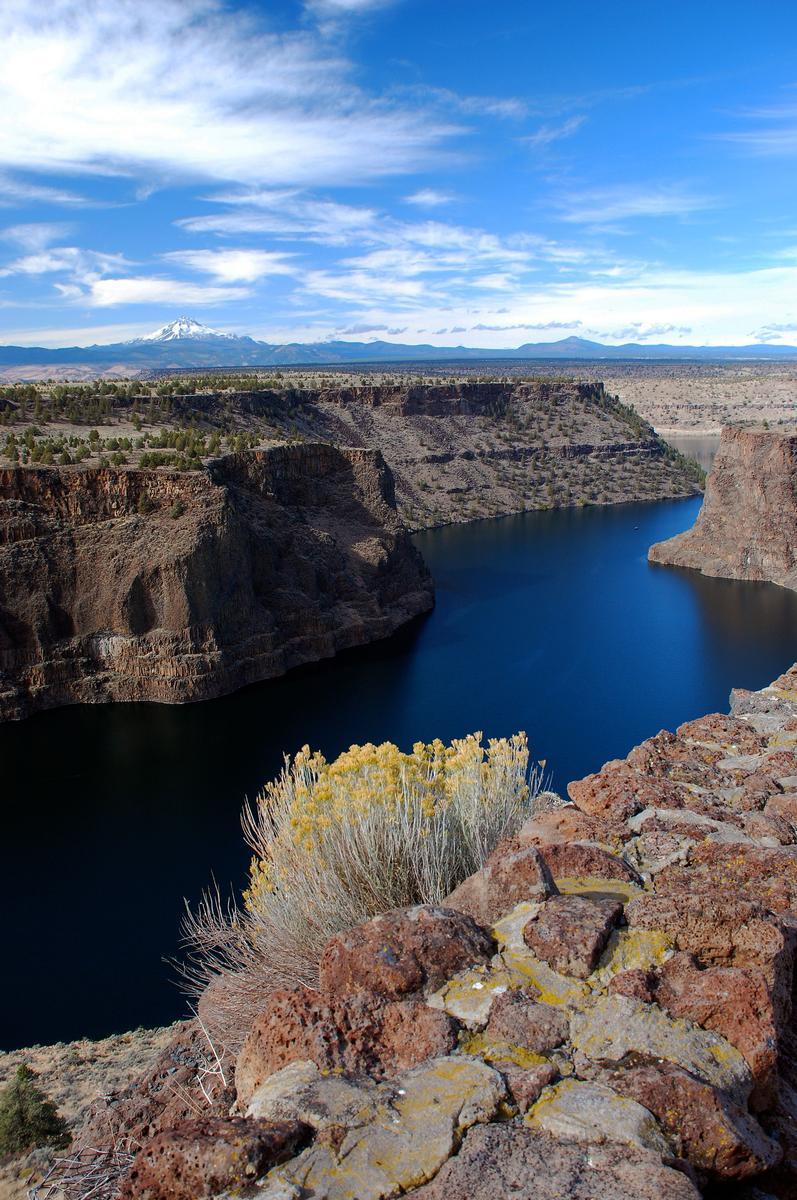 Fishing is exceptional here. Known for record Bull Trout, but there are Kokanee Salmon, Smallmouth Bass, Rainbow Trout and German Browns in the area as well, among others. Even though houseboating season doesn't begin until May, March and April are popular months for fishing Bull Trout; the largest recorded weighed in at 23 pounds!
Experience the lake by foot on the Tam-a-lau Trail, which is a 7 mile loop hike from the Deschute Campground in the Cove Palisades State Park. Be sure to check out the Crooked River Petroglyph, an 18 ton basalt boulder near the northern tip of the island. It's at least 2000 years old. The trail features a mile long climb to the top of a lava plateau called the Peninsula, which separates the Deschutes and Crooked Rivers.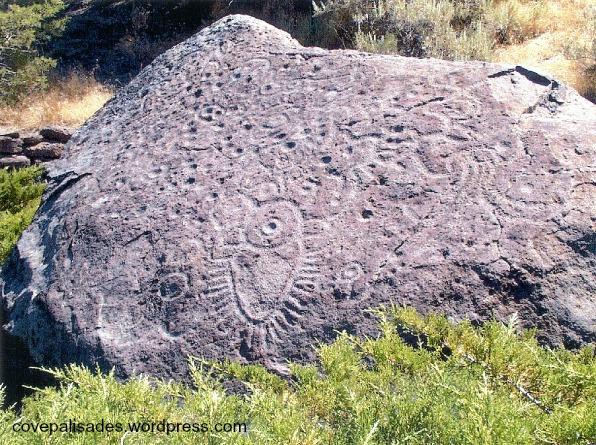 Not-to-miss nearby sights:
Billy Chinook Falls - just two miles south of Cove Palisades marina

Deschutes Formation - capped by lava flows from Cascade volcanoes 3 million years ago, water erosion and volcanic activity formed the canyons and vertical cliffs.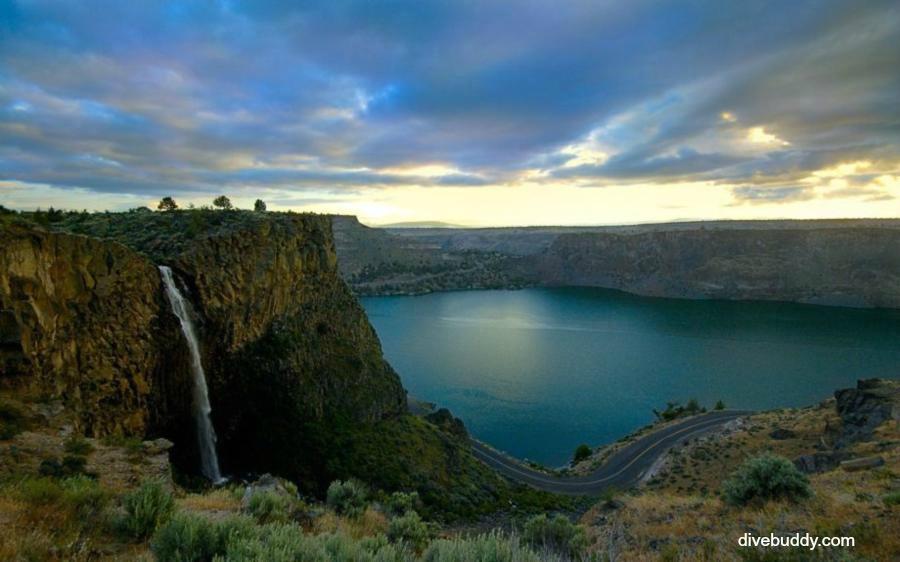 Give us a call at 888-454-8825 to start planning your Lake Billy Chinook today!