The Sky's the Limit at Skiatook Lake
Author

Gina

Posted On

Feb 5, 2021

Category

Destinations, Good News 'n Stuff, New Places and Faces, Things to Do
The Sky's the Limit at Skiatook Lake
We are proud to announce our new partner just 25 miles from downtown Tulsa in northern Oklahoma's Green Country: the big, the beautiful, Skiatook Lake. Often referred to as the "Lake of Osage" or the "Gateway to Osage," which originated from an Osage Native American who was a frequent trader at the local trading post in the future town of Skiatook. Surrounded by fantastic views, steep picturesque sandstone bluffs, continuing hills of blackjack and post oak, tall grass prairies, and a peaceful, easy feeling where the folks are friendly and the smiles are always free.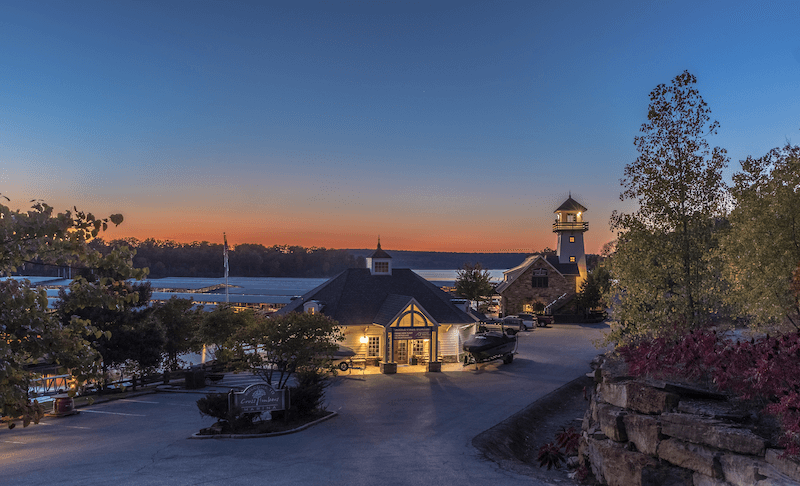 Your houseboating vacation awaits you at CrossTimbers Marina, known for its high-quality standards, convenience and fun. The 58' Luxury Houseboat will sleep 10 of your closest family and friends in four staterooms with double beds and a queen sofa-sleeper. Beautifully remodeled, you will enjoy a full kitchen, upper deck driving, waterslide, outdoor grill, air conditioning and a hot tub! While waiting to board your houseboat, you will definitely want to hit up Boomtown Pints & Pies. Boomtown offers brick-oven pizzas, gourmet burgers and sandwiches, wine and spirits, as well as a nice collection of craft beers from around the country and the Tulsa metro area.
The recreationist will feel right at home with popular activities such as boating, hiking, swimming, camping, picnicking and stargazing. Skiatook Lake has a surface area of 10,000 acres, more than 8,000 of which are available for hunters, 1,800 acres around the lake preserved for public use, and 160 miles of shoreline. Paddle into the beautiful quiet coves at sunrise or sunset to watch for pelicans, heron and beavers while soaking in the breathtaking views.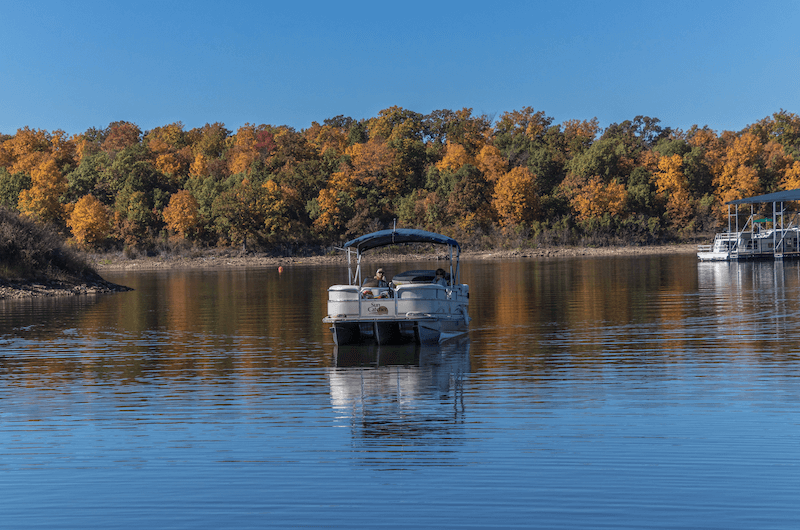 White-tailed deer, rabbit, squirrel and quail are plentiful around the lake for hunters. Sport fishing also is a huge draw for visitors and locals, and Bass tournaments are held several times per year. Other species that reside in the lake include crappie, catfish, walleye, and several species of sunfish. An Oklahoma fishing license is required and can be purchased online at https://www.wildlifedepartment.com/.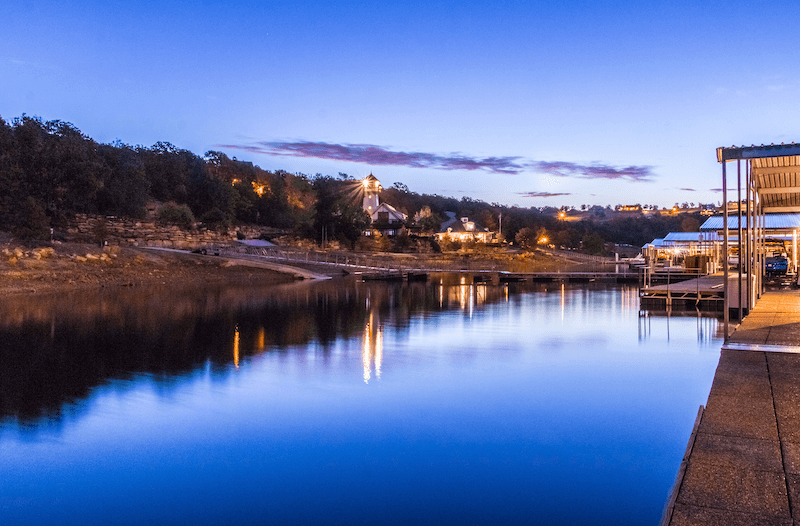 Whether you love houseboating, relaxing, or exploring beautiful, unspoiled terrain, you will get everything and more at Skiatook Lake. With weather in the 70s and higher April through October, anytime is a good time!
Call us to set up this much-needed trip ASAP! 888-454-8825