The Unparalleled Appeal of Table Rock Lake, Missouri
Author

Heather

Posted On

Jan 5, 2018

Category

Destinations, Good News 'n Stuff, New Places and Faces, Things to Do
The Unparalleled Appeal of Table Rock Lake, Missouri
Table Rock Lake, named from a large flat rock formation that overlooks Highway 165, sits bordering southwestern Missouri and northwestern Arkansas along the White River. With nearly 800 miles of shoreline surrounded by limestone hills of the Ozark Mountains, it's no wonder Table Rock Lake is a destination favored by people with varying interests; there's something for everyone. These immaculate waters are perfect for any water sports you can imagine: wakeboarding, water skiing, kayaking, tubing, SUP, parasailing...you don't have to pick and choose, you can do it ALL!
There are endless possibilities of how to make your houseboat trip to Table Rock Lake one for the books, but we've included a few highlights below to give you a better idea of all that Table Rock Lake has to offer:
Scuba Diving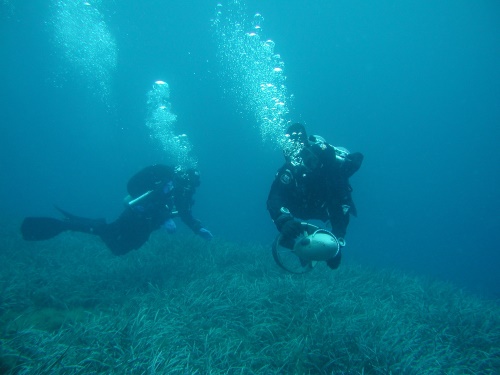 The crystal clear water with 20-40 foot visibility beneath the surface makes Table Rock Lake a scuba divers paradise. Some more notable dives are as follows:
Zebulon Pike (aka Branson Belle, not to be confused with the still running showboat) is located across the cove from point 1. There's a 90 foot long double-decker boat at the end of a guide line that starts at the base of a tree at 15 feet depth and leads to the stern deck rail. For experienced divers.
Oasis, MO is a town that was submerged after rains came following the completion of the Table Rock Dam in 1957. Oasis still sits with foundations and building rubble under 100 feet of water. Dive to a one lane bridge and down main street to the small wooden church. For advanced divers.
The Enchanted Forest, about a half mile north of the Dam from a long rock bluff. Descend about 65-80 feet to the bottom of a bunch of large oak trees. The experience is similar to diving in a kelp forest.
Duck Island, near the State Park boat ramp has a 25 foot cruiser about 45 feet down from the east side of the island.
Dewey Short at Table Rock Dam offers deep ravines and outcroppings create views akin to coral reef formations.
Bass Fishing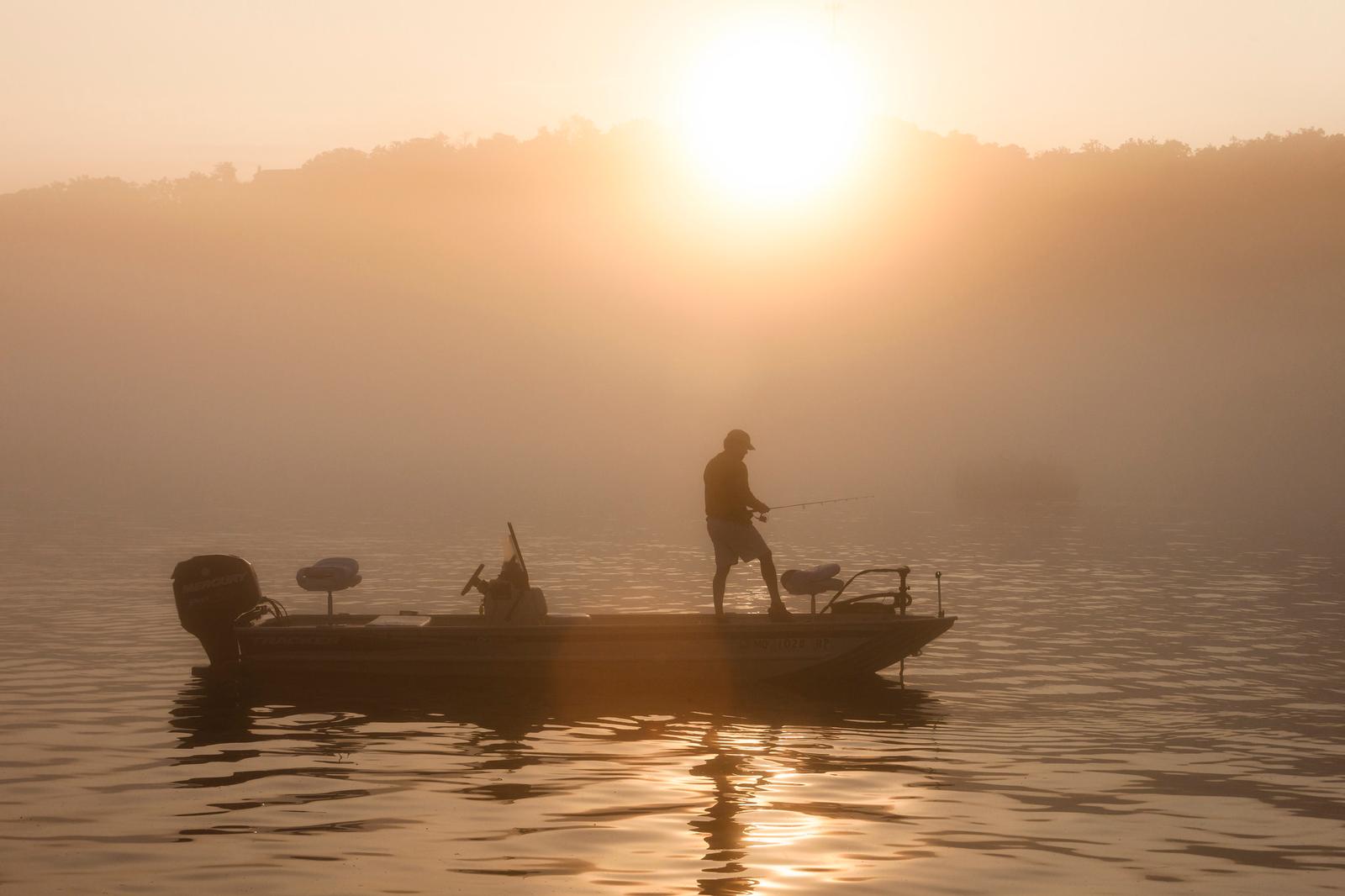 Another way to enjoy Table Rock Lake is fishing. But fishing on Table Rock Lake isn't your typical fishing experience. This area is well known as one of the top Bass fishing lakes in the country! Not just bass, but TROPHY largemouth, smallmouth and spotted bass that commonly exceed 5 lbs! Catfish, crappie, rainbow trout, walleye, carp, and other fish also roam these waters.
Visibility is the clearest of the year with up to 20 feet from November to April, and at least 10 feet the rest of the year. With such clarity, it's best to go small. Downsize your rod, line and bait. Use a spinning rod with a fast tip, 8 lb fluorocarbon line and a 1/8 oz shaky head/hook with a five inch finesse worm. Green pumpkin or something with a little purple will encourage bites.
Cast a line in depths of 8-15 feet of water for best results with a lighter line and smaller finesse baits. The lake's series of rock shelves of the lake provide optimum cover for bass. Look for boulders along these ledges for bass year round. (See more: 4 Keys to Catching Bass at Table Rock Lake)
Hiking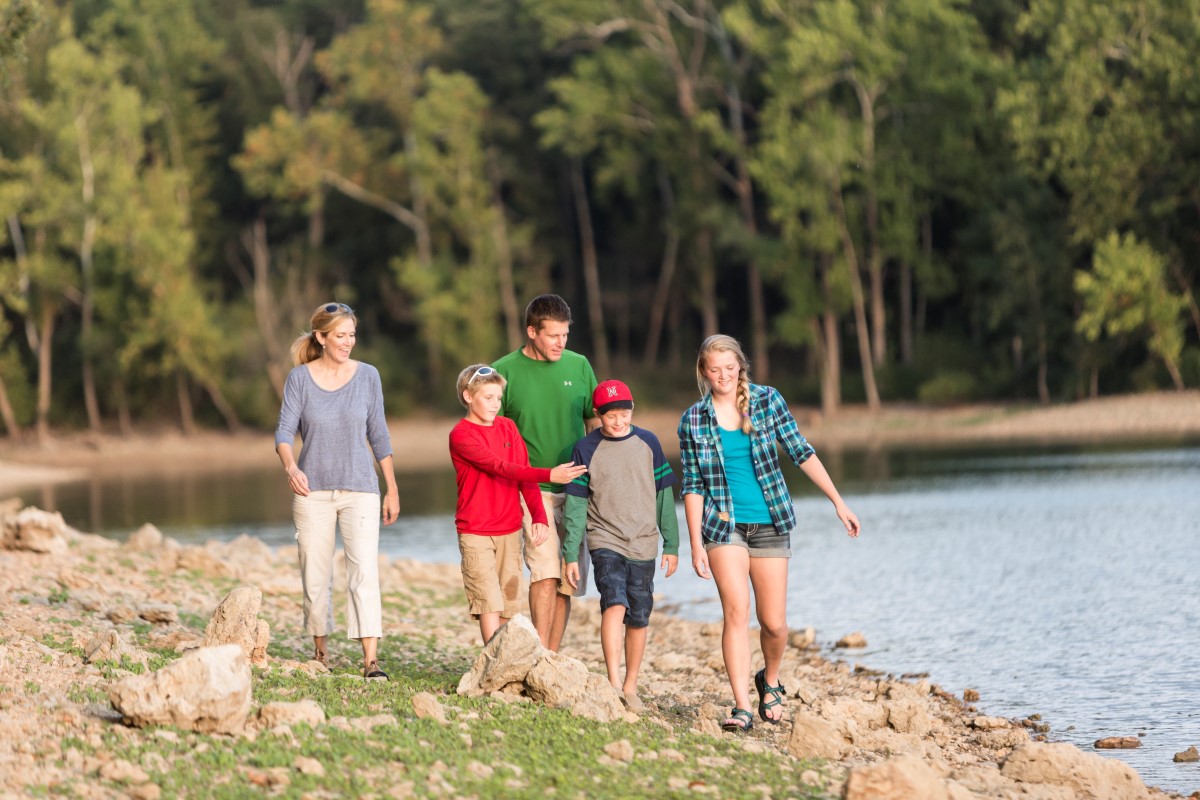 The trails at Table Rock State Park range from easy to experienced, whether you're looking for a thrill or a just a different view of this diverse area.
Table Rock Lakeshore Trail: 2.25 miles is an easy, relatively flat paved (one way) trail for hikers and bikers alike. It runs along the shoreline from the State Park Marina to Dewey Short Visitor Center and provides good views of the lake. The trail is lined with oak trees more than 200 years old.
Chinquapin Trail: 1.5 mile moderate trail that provides access to several points in the park. It's fairly flat but gives a good sample of Ozark glades and woodlands. This trail shares a section with Table Rock Lakeshore Trail.
White River Valley Trail System: 11.75 miles, four loops of rugged terrain for more experienced hikers and mountain bikers. The Red Loop is the most challenging and contains a number of obstacles through woodland and creek bottom areas. The Blue Loop is the longest loop and offers the most natural diversity. Portions of this loop run along Lake Taneycomo before climbing 400 feet to the glades of Baird Hill. The Orange Loop is the shortest loop which takes you to some small waterfalls on Baird Mountain Creek. The Green Loop has the highest elevation point at almost 1200 feet, and thus has great views of the area. (See more: Park Trails at Table Rock State Park)
Come for the houseboat experience, but stay for the fun off-lake attractions as well! There are caves and canverns to explore nearby, Dogwood Canyon, and Silver Dollar City theme park are also not to be missed.
Table Rock Lake will have you coming back time and time again for more unforgettable adventures. Call us at 888-454-8825 or Request Information Online to start planning your trip today!