The Pristine Dale Hollow Lake
Author

Gina

Category

Things to Do
The Pristine Dale Hollow Lake
The pristine Dale Hollow Lake, located on the Tennessee state line, offers 620 miles of white sandy beaches, dense forests and hosts over 3,000,000 people each year.
Choose your houseboat from one of 3 marinas on Dale Hollow Lake! Holly Creek Resort in Celina, TN and Eagle Cove Marina in Byrdstown, TN will offer 5 models of houseboats ranging from a 6-sleeper to a 12-sleeper. Sunset Resort and Marina in Monroe, TN will offer 3 models of houseboats; a 6-sleeper, 10-sleeper and a 12-sleeper. Most people will choose the houseboat based off of location, availability and their houseboat of choice.
Now that you have chosen your houseboat; let's talk about the lake! In the past, most people heard the words Dale Hollow Lake and associated it to flood control and hydroelectric power. That all changed in 1955 when the World Record Smallmouth Bass was caught by David L. Hayes weighing in at 11 lb. 15 oz. Dale Hollow is known for many things: Houseboating, hiking, camping, horseback riding, scuba diving, canoeing, kayaking, rustic beauty, and unsurpassed water purity, however, Dale Hollow Lake is known most for one thing- FISHING!
Dale Hollow Lake has earned the nickname of "Smallmouth Bass Capital of the World," holding the current World Record for the three largest Smallmouth Bass catches in history in addition to Tennessee's state record for Lake Trout. The Obey River, just below the dam, holds the state record for the largest caught Rainbow and Brown Trout. Dale Hollow lake encompasses several other species such as Muskie, Largemouth Bass, Walleye, Crappie, and Catfish, amongst others including Spotted Bass, Rock Bass, Bluegill and Sunfish. The best time of the year for a good catch is between September and May.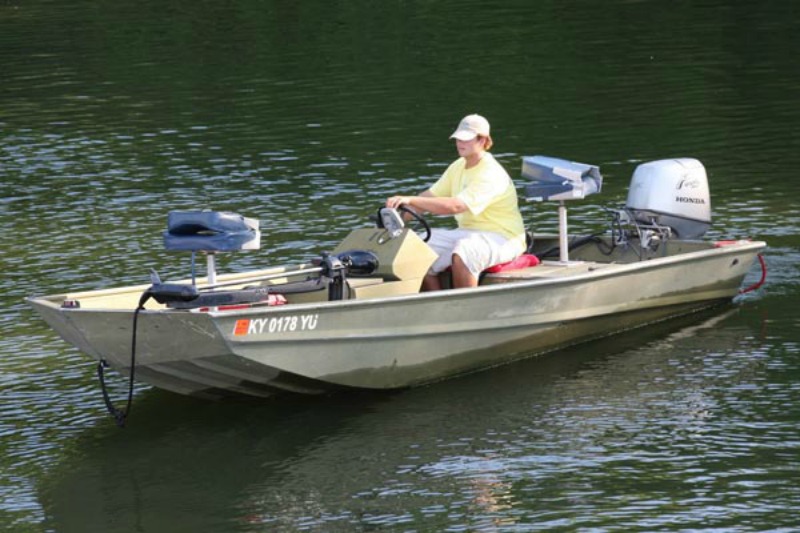 Thanks to the Dale Hollow National Fish Hatchery, 1.5 million trout are produced annually which supports a significant recreational fishery generating a substantial amount of economic activity for local and regional economies. The aquarium/visitor center is the focal point of the hatchery's public use program and features various displays which interpret the mission of the Fish and Wildlife Service and National Fish Hatchery System as well as hatchery operations. Located approximately 40 miles north of Cookesville, Tennessee and 2 miles east of Celina, just off of Tennessee State Highway 53, the visitor center is open daily.
Whether you are visiting Dale Hollow Lake to sit back and enjoy the view off the deck of your houseboat or to drop a line off of it; either option is a good one! Call your houseboating agent today for help in planning your next vacation to fishing utopia.