You Can Also at Lake Koocanusa
Category

Destinations, Specials, Things to Do
You Can Also at Lake Koocanusa
It's not the first time we've blogged about visiting Lake Koocanusa and it surely won't be the last. Although its name is a derivative of its location (Kootenai river; Canada; USA), we like to call it Lake YouCanAlso! This mountain lake has something for everyone! With Caribbean blue water, a tree-lined shore and rock outcroppings, Lake Koocanusa is wilderness at its finest. The trees alone give that refreshing mountain smell and the water practically screams "jump in!"
Most of Lake Koocanusa is only accessible by boat, there are few roads that actually reach its shores. That means you can find your Zen at numerous locations! Pick up your houseboat at the Sunshine Houseboats Marina and head out in the open waters. It won't be long before you start to notice several ideal beaching locations as there are sandy beaches throughout the area. If you prefer a more secluded cove there will be plenty of those as well. If you haven't already pictured your family and friends playing on the shores, you definitely will now!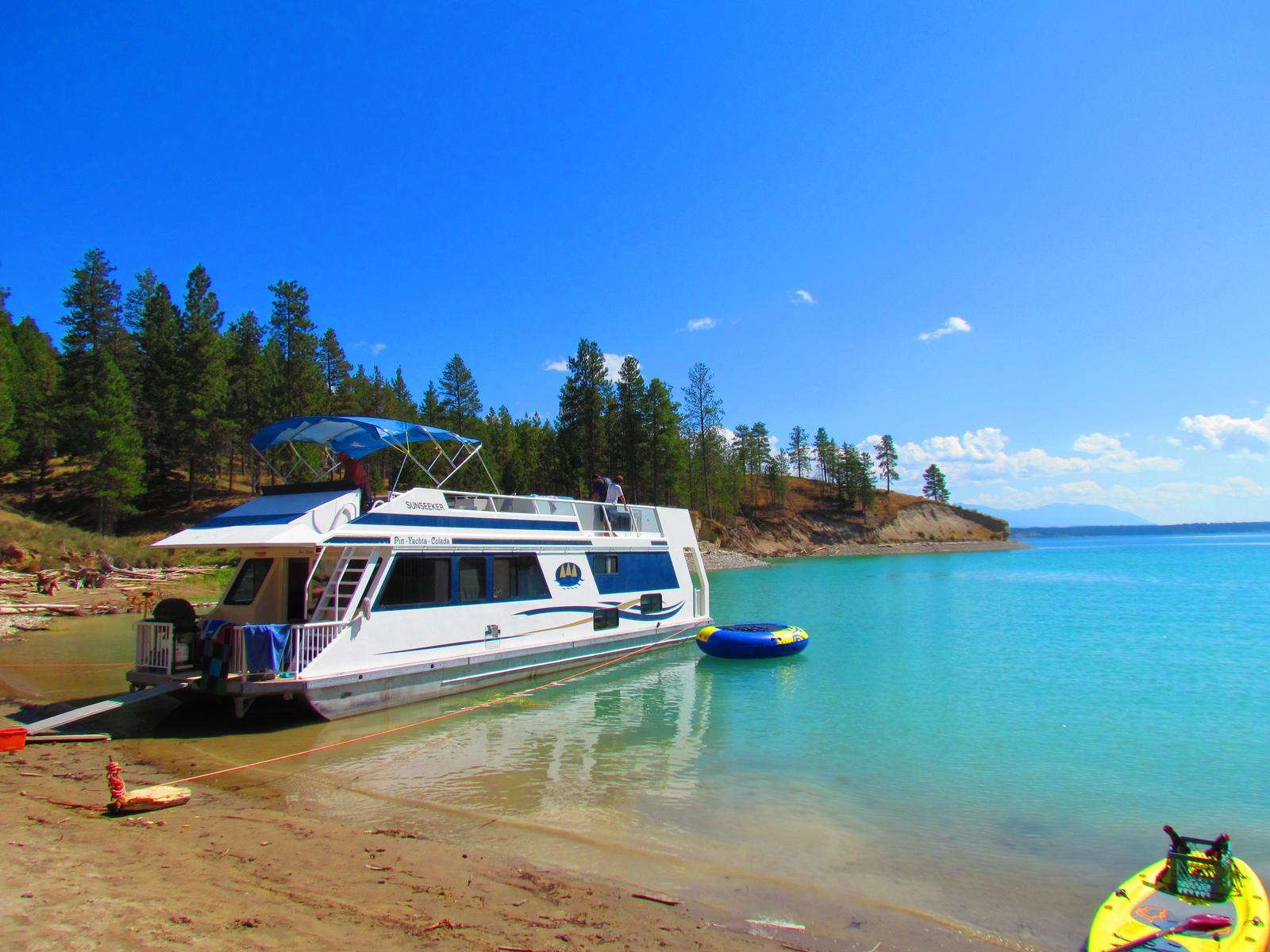 Lake Koocanusa's blue-green waters are perfect for all kinds of recreation. Houseboats are made for your ultimate enjoyment of the lake so start by going down the slide from the top deck! In summer the water temperatures average 24 C (75 F) so it's perfect for swimming, kayaking, skiing, tubing, and more! Your houseboat even has a hot tub on the upper deck for relaxing in at anytime and taking in the view in all directions.
Vacationers wanting to optimize their experience at Lake Koocanusa may find other activities as well. The thrills of catching a fish or conquering a high vantage point on foot are hard to beat. Likewise, getting a glimpse of wildlife in their environment can be mesmerizing, I could sometimes spend hours just watching animals eat their food! Take a stroll down the beach to explore more or take a small boat to Yarnell Island or another island on the lake for more solitude.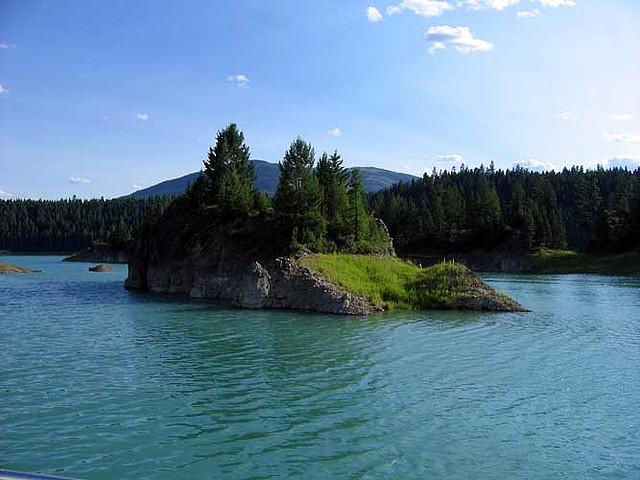 For houseboaters and lake-goers alike, something new to try is the Floating Water Park at Lake Koocanusa! Operated by the Sunshine Houseboats Marina, this water park is comprised of various inflatable slides and trampolines and climbing obstacles to be enjoyed by participants of all ages! For the 2017 season, houseboat renters will be given FREE entry to the water park if their trip is booked over the following dates: July 1, August 4-7, September 4, and October 9. For the August long weekend, renters can also be entered to win $500 by dressing up as a Superhero and bringing a non-perishable food item for entry into the contest!
If you're looking to go for a major holiday, take advantage of the promotion, or just want to secure your rate before they go up for 2017, now is the time to book!
We look forward to helping you plan your trip!