Your Lake Mead Adventure Awaits!
Author

Guest Blogger, Ashley

Category

Destinations, Guest Bloggers, Things to Do
Your Lake Mead Adventure Awaits!
In a desert climate with temperatures that reach 100+ in the summer, Lake Mead is the cool relief that is so desperately needed. Very few sensations feel better than jumping into a cold, refreshing body of water during the summer heat, especially in hot Southern Nevada. Lake Mead covers over 247 square miles so you will find plenty of space to explore and claim a piece of shoreline for your houseboat.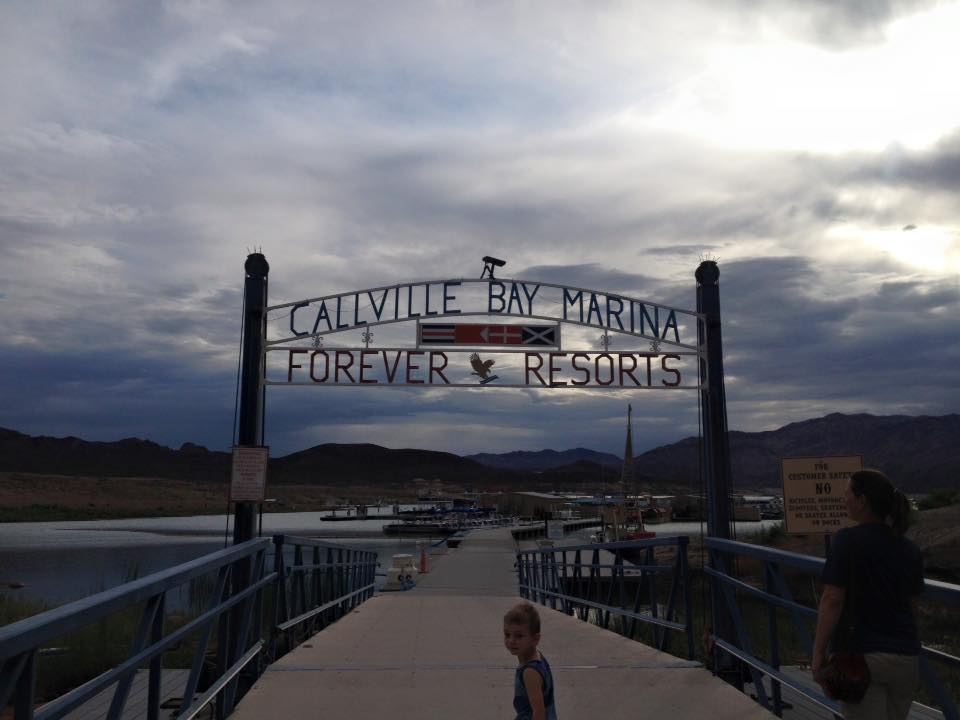 Surrounded by calm waters and enormous rock canyons, there aren't many places better to kayak than at Lake Mead. Head out directly from your houseboat, the shallow waters near the shore make it simple for beginners to take it easy until they get comfortable enough to venture farther out on the lake. Taking a Kayak out on the water is also an amazing way to relax and enjoy the serenity. Whether you're looking to spend some alone time with yourself and enjoy the peace and quiet, or going out with friends and family, you're sure to have an experience worth bragging about. You can rent your kayaks directly from the marina. Don't forget to pick up a few maps while you're at it.
If you're looking to take your kayaking adventure to the next level, you may want to consider a moonlight paddle trip in Black Canyon. The dark canyon walls are a great protection from wind, making it the prime location for an adventurous night out on the lake. Kayaking at night is also great way to beat the heat. Moonlight kayaking trips are especially fun during a full moon but are a great way to add a unique experience to your vacation, no matter what phase the moon is in.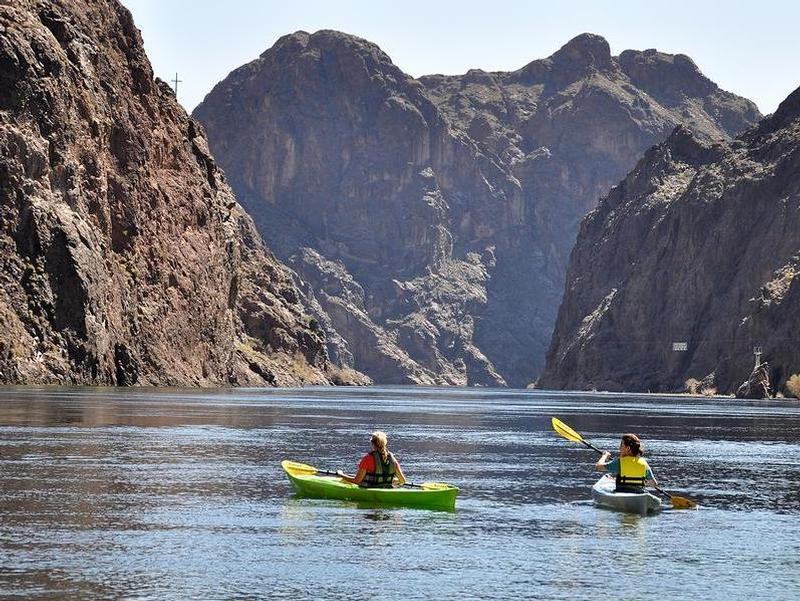 Photo by Lake Mead NRA
You can expect the same level of fun and excitement on a kayak trip during the day as you can at night. Kayaking in the day gives you the advantage of being able to take in your surroundings and see all of the wildlife that may be out of view during the night. Even though Lake Mead is in the middle of the desert, don't expect it to be deserted. There are over 240 species of birds that have been recorded in the Lake Mead National Recreation Area. There are also 41 species of reptiles and 12 different species of amphibians which you are likely to see if you decide to take your exploration on land. Keep a lookout for the Desert Tortoise which is Nevada's state reptile. They are the only turtle species native to the recreation area and they can live to be 50 years old!
If you're hoping to get a closer look at the breathtaking scenery of Lake Mead, you are in for a treat. The area is a gold mine for hiking and sightseeing. Hiking at Lake Mead is at its best during the cooler months from November through March. Depending on your level of experience you may find yourself bouldering over huge sandstone formations, or taking a leisurely walk through the Historic Railroad Tunnel. The Railroad Tunnel Trail is one of the best and most well-known hikes in Lake Mead National Park. It is the only remaining section of the Hoover Dam Railroad system that is not underwater and still intact. The railroad that was originally there was used to transport concrete and other materials for the building of the Hoover Dam. In 1962 the tracks were dismantled and sold as scrap; however, the tunnels remain today and are ready to be explored.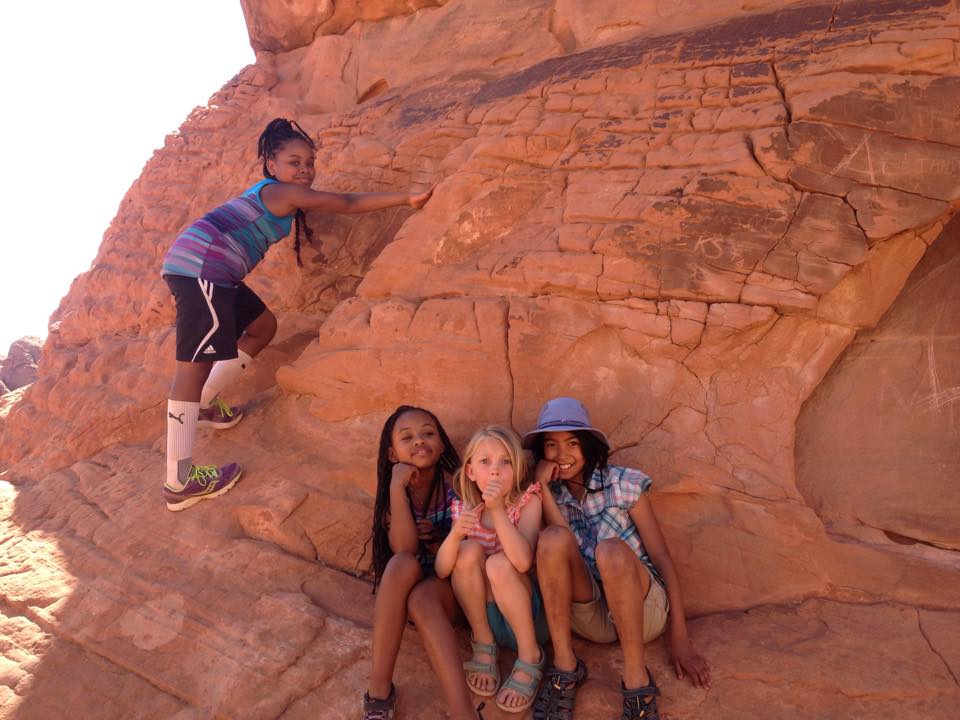 You are sure to have a great time whether you decide to take on one of the more daunting trails or keep it simple and easy. So bring your camera, plenty of extra water, some hiking shoes and a spirit of adventure as you never know what will be waiting just around the corner!