About Us
Houseboating.org is the premier internet source to learn about and to schedule a houseboating vacation. We represent every major houseboating destination in North America including Lake Powell, Lake Cumberland, Lake Mead, Shasta Lake and most every point in between.
We have been in business since 1998 as a part of the Go Travel Sites family of travel websites. We started booking for Lake Powell and now cover an additional 35 destinations.
Our Houseboating Reservation Agents represent something unusual in the world of online travel, a wealth of real world knowledge and experience. You don't reach a call center when you call us, you reach an agent that is friendly and knowlegeable and will answer all of your questions and see through your reservation from start to finish.
Tom Berens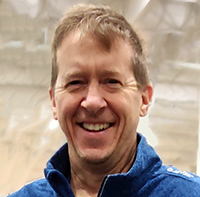 Tom Berens, President, started Houseboating.org in 2004 after discovering the wonders of houseboating on Lake Powell in his adopted home state of Utah.
I've done a lot of traveling and experienced many beautiful places, but spending nights under the stars with family and friends on a houseboat is about as good as it gets.
Stacy Ludlow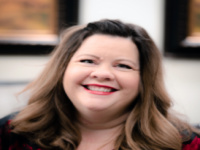 Stacy Ludlow, Director of Houseboat Reservations, has been with Houseboating.org since 2005. She's a walking encyclopedia of houseboating knowledge, and she makes delicious cookies.
"Some of my favorite vacation memories are from my own houseboat trips. I use that enthusiasm and personal experience while helping you create your own memories".
Heather Park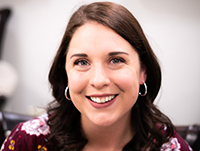 Heather Park, Senior Reservations Agent, has been with Houseboating.org since 2012 and arrived with a wealth of industry experience. She is our most senior agent and does an amazing job on our monthly blog. Heather is the consummate professional with a passion for travel.
"No other vacation can compare to being on a houseboat. Whether its peace or adventure you seek, just one trip is all it takes and you're hooked for good! It's a vacation tailor made to ensure the best possible experience for you".
Holly Lane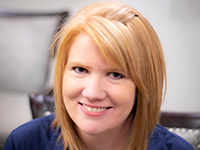 Holly Lane, Reservations Agent. New to our team in January 2016, Holly comes to us with many years of travel experience, both personal and professional. Her fun, witty personality makes her the perfect addition to our houseboating team!
"I love to travel and to help others plan their vacations. Vacationing is the best way to make family memories"!
Gina Hansen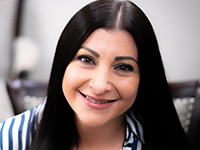 Gina Hansen, Reservations Agent, joined us in January 2016. She comes to us with a strong background in customer service. Her go with the flow attitude coupled with the fact that she brought cookies to work on her first day, makes her a great addition to our team.
"Traveling allows you to press pause on your day to day life and see the world through new eyes with extra colors! I love traveling and helping people plan unforgettable vacations they will treasure forever".
Sydney Luna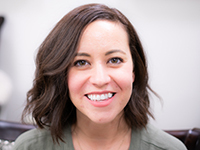 Sydney Luna, Office Manager extraordinaire, joined our team in August 2019 and keeps things organized and running smoothly. Sydney loves to camp, hike, and travel with her husband and dogs.
"Nothing compares to the feeling of exploring a new place for the first time. Traveling allows you to expand your world view, experience new things, and create lifelong memories.