Lake Cumberland Waterfall Guide
Author

Gina

Category

Destinations, Good News 'n Stuff, Things to Do
Lake Cumberland Waterfall Guide
Kentucky's Lake Cumberland area offers many impressive natural wonders with a surprising abundance of waterfalls! Here is a list of some of the area favorites.
1. Seventy-Six Falls- Named after the first town established in the 1800's called Seventy Six, KY. You can locate this fall along Country Club Road in Albany 42602 and is an easy houseboat accessible attraction only 7 lake miles from Wolf Creek Marina and a mere 10 lake miles from Beaver Creek Marina. Rocks can be slippery at the top and are not safe for jumping. Several crosses line the area in remembrance of those who have passed attempting the dive.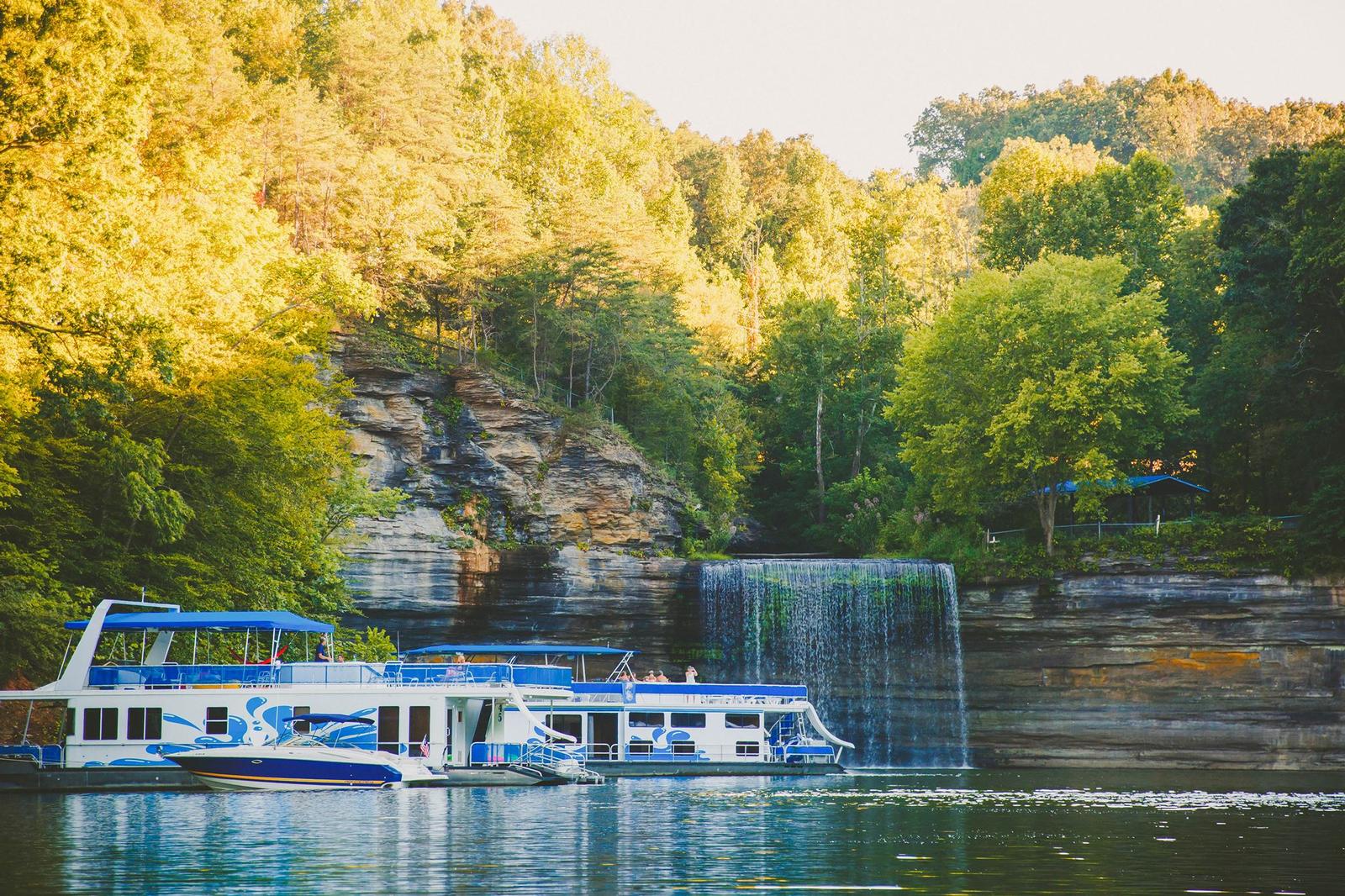 2. Yahoo Falls- This modest waterfall is at the top of a moderately rated 4.2 mile hike that will lead you to Yahoo Falls. What the waterfall lacks in volume it makes up for in beauty and serenity. Located by Big South Fork National River and Recreation Area on 4564 Leatherwood Road in Whitley City, KY.
3. Cumberland Falls- Walk a short distance to view a magnificent waterfall! Referred to as the Little Niagara of the South, Cumberland Falls is located at 7351 KY-90 in Corbin, KY. This 60 foot tall and 125 foot wide wall to wall veil of water is magical day or night. Plan your trip during a full moon to experience a phenomenon not found anywhere else in the western hemisphere; the moonbow!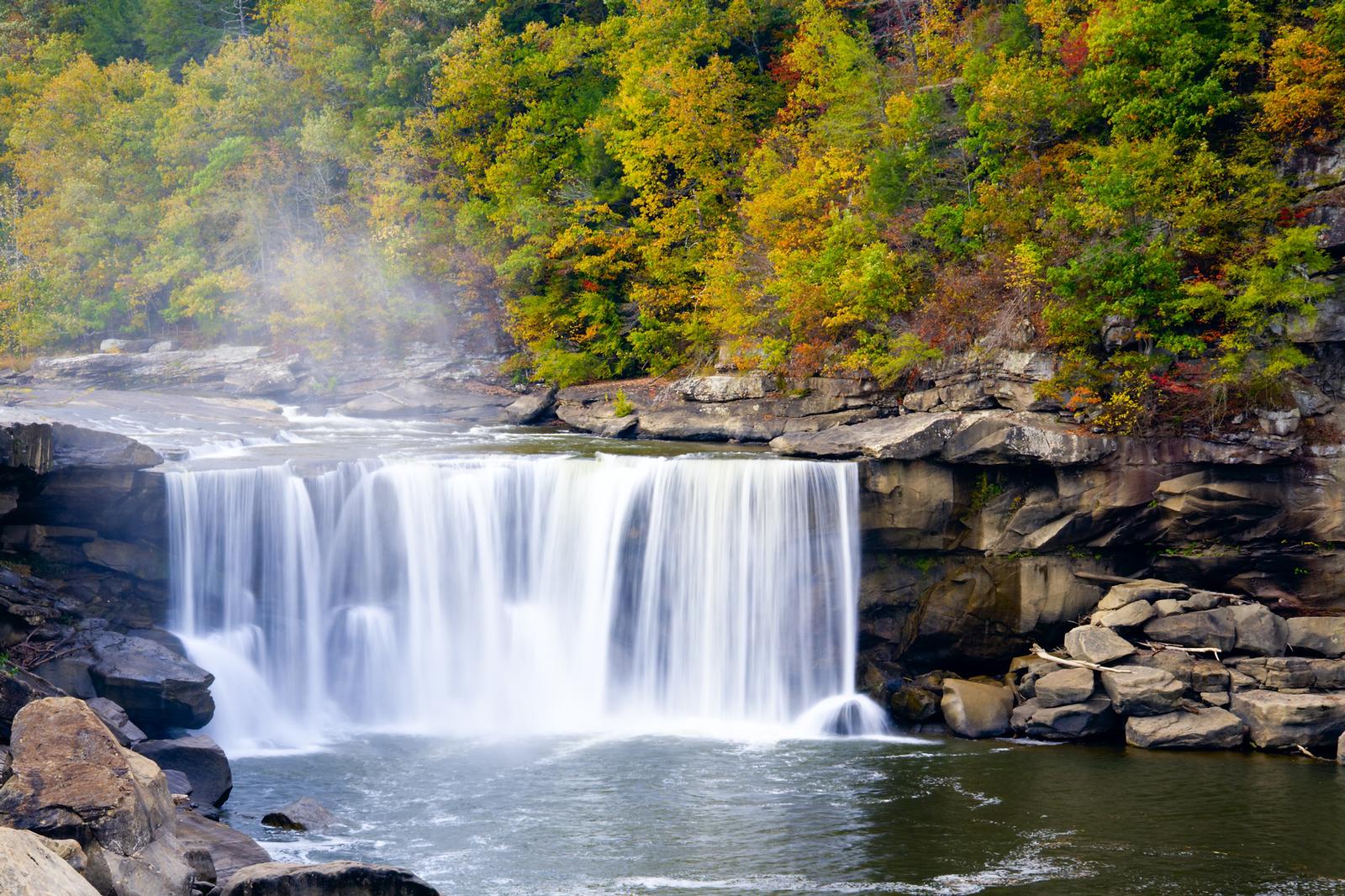 4. Bad Branch Falls- Located off KY 932 in Eolia, this waterfall is your well-deserved reward to your moderately rated 3 miles out and back waterfall adventure. In 1985 the preserve began with 435 acres and has grown to over 2600 acres. Rare wildflowers, black bears and Kentucky's only known nesting ravens are all that encompasses this rich ecosystem. A 60-foot waterfall tumbling over sandstone cliffs will appear on the south face of Pine Mountain.
5. Anglin Falls- Perfect for a short day trip, this .07 mile out and back trail will be perfect for anyone looking for a short and easy hike but still offering a slight incline to get your heart rate going! Located in the John B Stephenson Memorial Forest and State Nature Preserve off of Anglin Road in Mckee. This 75-foot narrow waterfall will be surrounded by lush green, uneven forested terrain.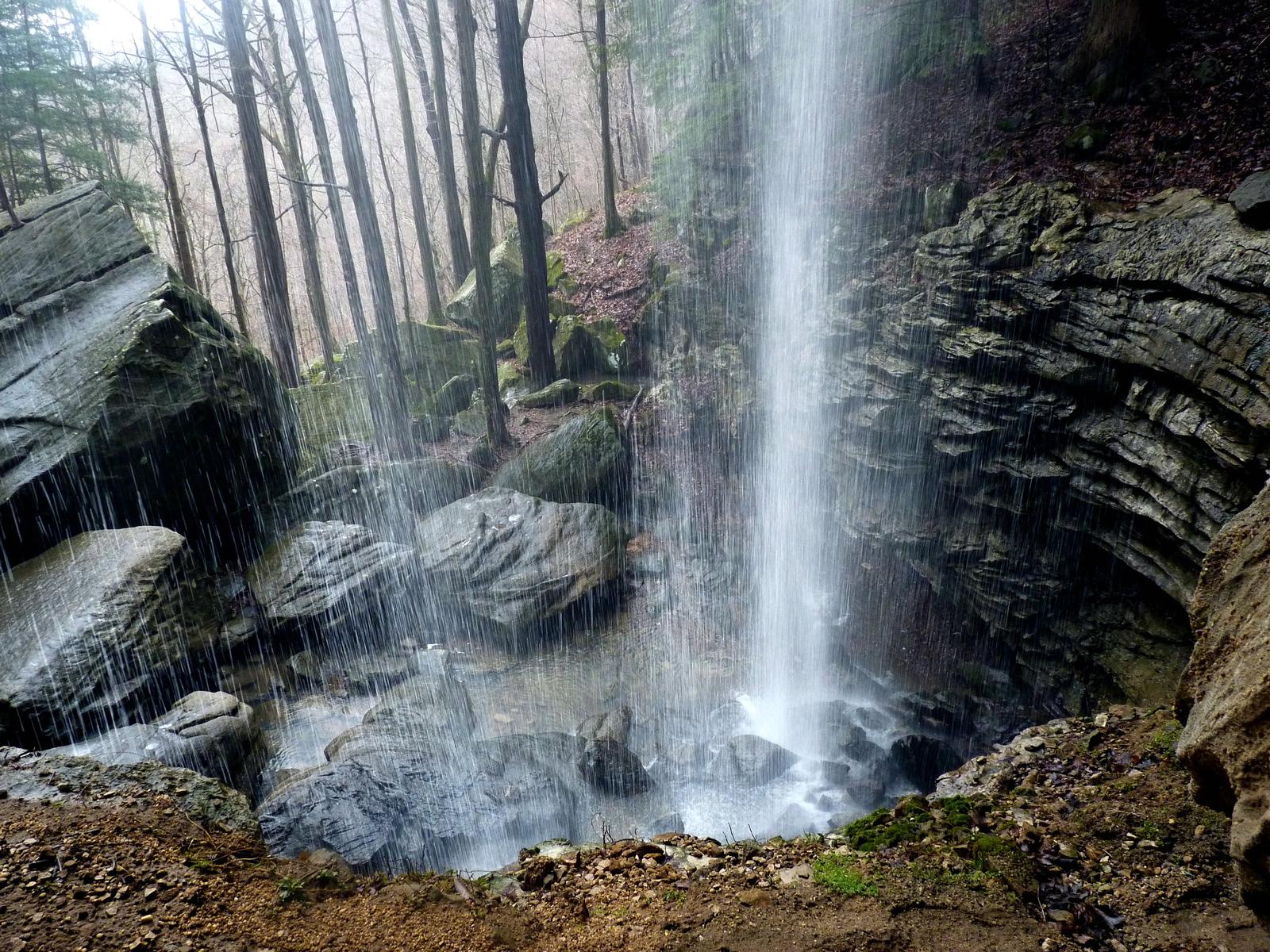 Photo Credit: Flickr user Karen Roussel
6. Torrent Falls

-
Located at 1617 N KY 11 in Campton is a privately owned business that will allow limited access of its property to the general public for climbing, hiking, and nature viewing. This 165-foot waterfall is the tallest in Kentucky. Rules, regulations and permits can be viewed by going to
torrentfallsclimbing.com
7. Broke Leg Falls- As you drop into a charmingly beautiful gorge and carefully descend down a slippery staircase of rocks, it will leave nothing to your imagination as to why they call this site Broke Leg Falls. Located on 508 Hwy 460 in Wellington, this waterfall is easily accessible from the roadside via a staircase.
8. Flat Lick Falls- Located in Flat Lick Recreation area in Gray Hawk, Kentucky, Flat Lick Falls is a cool 40-foot drop surrounded by a kaleidoscopic array of colored rocks and trees and is easily accessible by a short walk on a combination paved and dirt trail. This enchanting site offers a nice picnic area with a gorgeous view. Hiking and camping are enjoyed in the area as well.
There are literally hundreds of waterfalls in the beautiful state of Kentucky and way too many to mention here. Make sure to include enough time on your houseboat adventure to enjoy these majestic beauties. Give Houseboating.org a call at 888-454-8825 to get started on your planning!