Queen II Houseboat
Queen II Houseboat
As a sixteen-sleeper with three decks, the Queen II is almost as much a boat to explore as a boat to explore in. A penthouse suite on the second deck, including a private stateroom (with television) and a half bathroom, and three private staterooms below mean that a party of sixteen can sleep as roomily as they would in a hotel.
A large kitchen galley with two refrigerator/freezers only extends the impression of an luxurious amount of space to move around in. A barbecue outside allows for a different kind of cooking altogether. There are two full bathrooms on the first floor and a wet bar slid against the galley's dinette - every need is filled, even "sitting room."
A two story water slide adds an extra layer of excitement to experiencing the lake and a large hot tub lets quite a few people at once relax in far warmer water. On the high third deck rests a sun deck for tanning or sunbathing purposes. Inside, an entertainment center with satellite TV and DVD makes those late nights movie nights.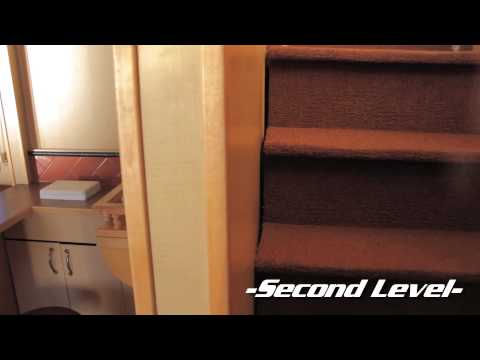 Queen II Houseboat
Length

56 feet

Width

15 feet

Capacity

16 persons

Staterooms

3 Staterooms /1 Penthouse/1 Cuddy cabin

Sleeps

16 persons

Bed Details

4 Double Beds, 1 Private Lower Berth with Double Bed, 1 Double Bed (Entertainment Center Pull-out Bed), 2 Double Beds (Dinette Conversion Table)

Bathrooms

2 Full and 1 Half Bathrooms

Trip Lengths

3, 4 and 7 Nights

Marinas

Shasta Lake - Silverthorn Resort
Please Note: The pricing information displayed below is subject to change (and it does change frequently). We endeavor to be as accurate as possible, but make sure you confirm pricing with your customer service agent before booking any trip.

Season
Dates
3 nights
4 nights
7 nights
2019
Summer
06/13/19 - 08/14/19
$3,890
$4,190
$6,790
Fall
08/15/19 - 12/31/19
$2,990
$3,290
$3,890

Prices do not include fuel or any other deposits or fees.This houseboat rental includes up to 4 vehicle parking passes; additional vehicle passes are $7 per day. Must have 2 adults aged 21 or older to rent this houseboat. 7 night minimum may apply June - August.

**May Weekends have Cash deposit due upon arrival ($3000 Executive, Senator, Presidential and $5000 Queen, Queen I, Queen II)
Special Features
Satellite TV
DVD
Stereo / CD Player
Deck Furniture
Upper Deck Driving Helm
Upper Deck Wet Bar
Cooler
Slide
Ceiling Fan
*2 Lounge Chairs
*6 Deck Chairs
Kitchen Features
Cookware
Plates, utensils, glassware
Coffee Maker
Blender
Toaster
Refrigerator
Microwave
Stove
Oven
Outdoor Gas Grill
Dishwasher
Trash Compactor
Mechanical Features
Generator
12 Volt Lighting
Power Outlets (110v)
Electric Inverter
Water Heater
Air Conditioning
Furnace / Heater
Depth Finder
Below is a list of items that will be provided with your houseboat rental.
Onboard Supplies
2 Fry Pans
3 Sauce Pans
1 Large Pot
Baking Pan
Cookie Sheet
Colander
3 Mixing Bowls
1 Quart Pitcher
Measuring Cup
Spatula
Basting Spoon
Toaster
Bottle Opener
Coffee Pot
Cheese Grater
Can Opener
Cork Screw
Vegetable Peeler
Dishes
Silverware
Meat Fork
Butcher Knife
Paring Knife
Dish Soap
Dishwasher Soap
4 Rolls of Toilet Paper
Broom
Mop
Dust Pan
Bucket
Propane BBQ
THANK YOU!
Your request has been submitted.
One of our houseboat experts will be in contact with you shortly.
You can also call us toll-free at 888-454-8825 for quicker service.