Bull Shoals Lake-The Caribbean of the Midwest
Author

Gina

Category

Destinations, Things to Do
Bull Shoals Lake-The Caribbean of the Midwest
Bull Shoals Lake is a man made lake in the Ozark Mountains of Northern Arkansas and Southern Missouri. Bull Shoals Lake is long, narrow and has a maze like shoreline with creek arms, bays, coves and branches covering over 1,000 miles of heavily forested undeveloped shoreline. Inhabiting 115 different eco land types, sharing an Ozark Mountain morning with the locals will be less than dull.
With over 240 species of trees, you can grab those binoculars and observe the hardwood and pine forests that attract specific species of birds such as; Nesting Warblers, Tanagers, Woodpeckers, Hawks and Eagles. Keep your eyes peeled on the shoreline for Elk, Black bears, lizards and turtles. Only adding to its beauty and uniqueness, Bull Shoals is painted with over 300 species of wildflowers and is a Utopia for over 150 species of butterflies. Needless to say, you and your camera will be spending many hours of quality time together this vacation!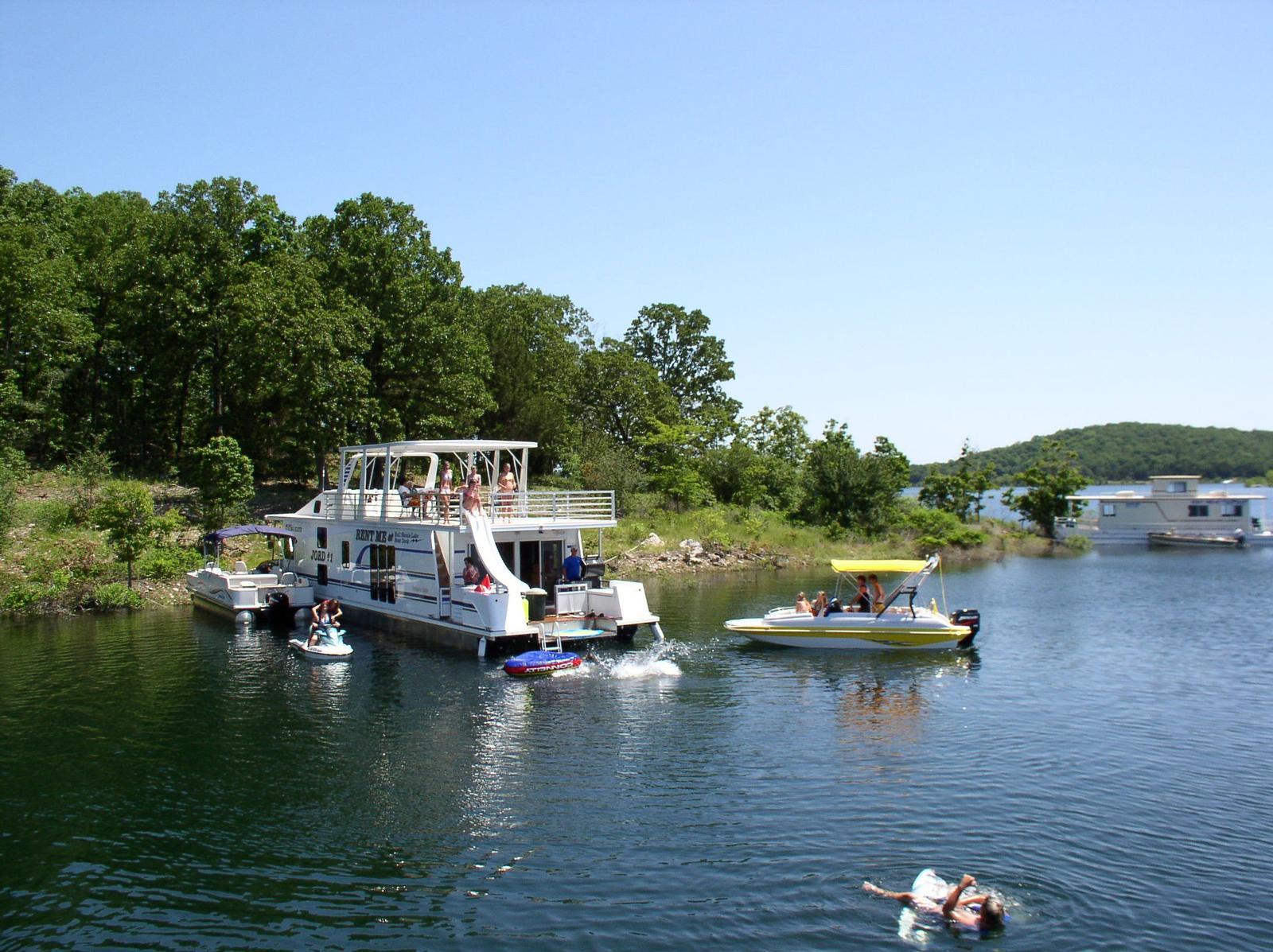 Described by many as "Christmas" for fisherman, any spot is a great spot! There are hatcheries in the area that continue to develop different breeds of Bass such as; Largemouth, White, Striped and Black Bass. Other fish at Bull Shoals include; Walleye, Crappie, Catfish and Trout. If you're looking for a little more excitement, Bull Shoals offers fishing tournaments of all kind throughout the year. Warning: Due to the remarkable clarity of the water, keep in mind when fishing these clear water fisheries, you will need to use a line that is light green in color and no larger than a 6-8 pound test. The clear waters require the use of the right line color and size to avoid spooking the fish.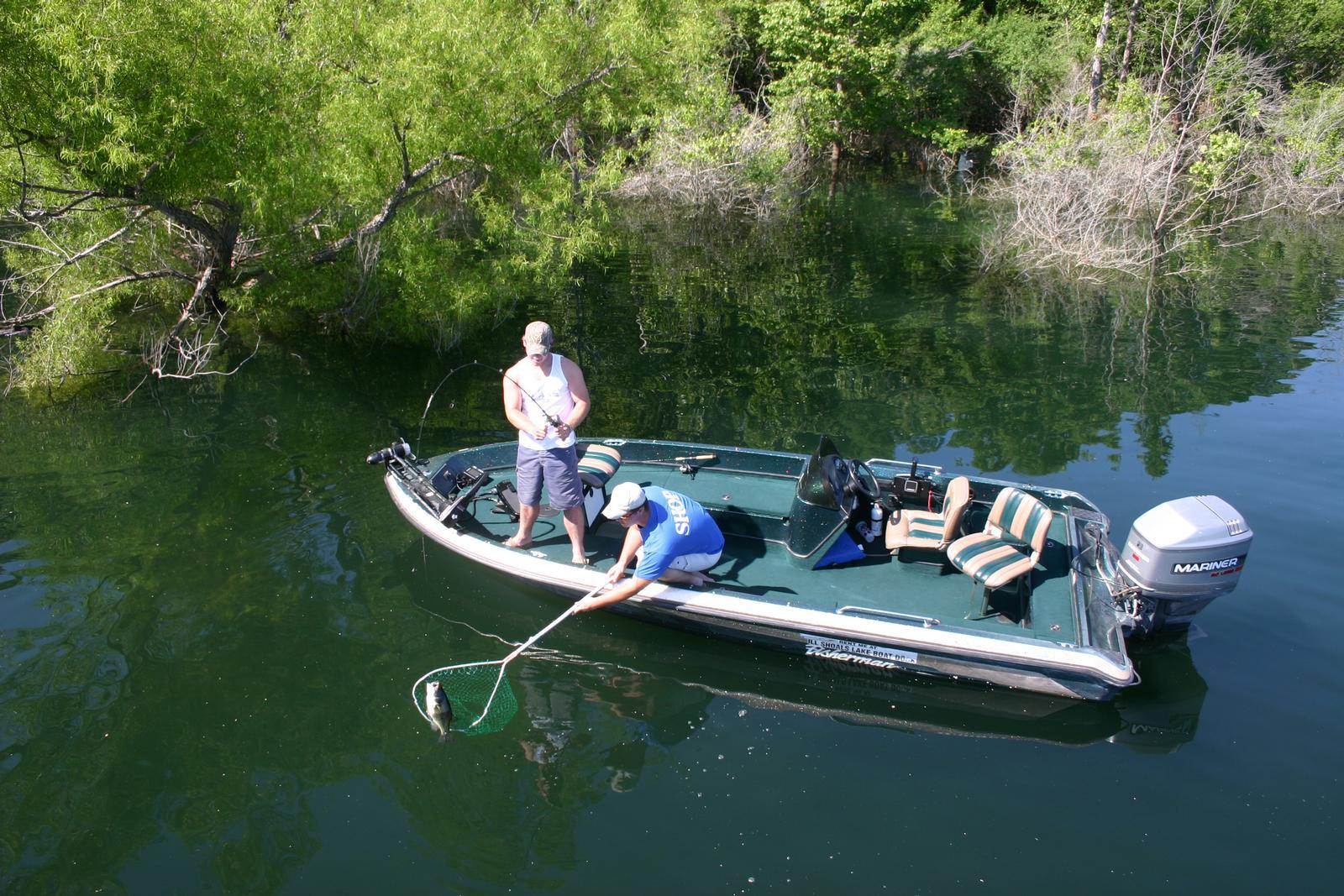 Bull Shoals Lake is often referred to as the Caribbean of the Midwest because of its crystal clear, pristine, unpolluted water, allowing underwater visibility of 20-30 feet and over a dozen dive spots to explore. Witness multiple species of fish, sunken boats, 200-foot rock walls scarred with caverns, huge forests of oak and hickory and old farming implements. The fully functioning dive shop at the marina will offer all diving equipment, courses and package deals.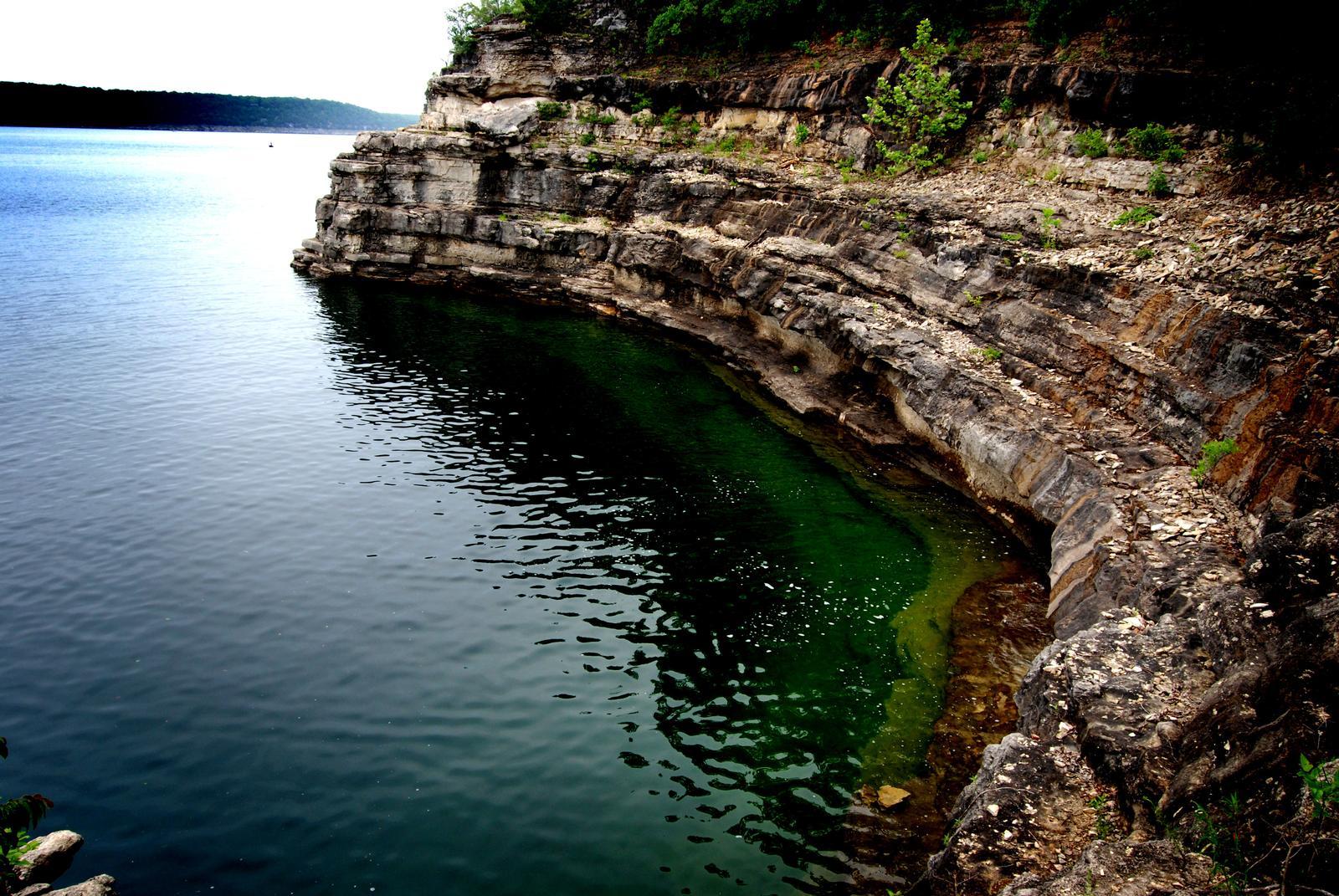 Take in the beauty on the top deck of your houseboat while leisurely exploring different arms, inlets and shorelines. If speed is what you are looking for; cruise along the forested shoreline via speedboat or personal watercraft. Give us a call and we can help you decide which combo will best accommodate you and your group.
Bull Shoals Lake offers glass smooth water, minimal traffic and incredible scenery making this magical location perfect for boating, water sports, swimming, fishing, scuba diving, hiking, biking, sightseeing and more! See you soon!