Don't Miss the Erie Canal!
Author

Heather

Category

Destinations
Don't Miss the Erie Canal!
The Erie Canalway is 360 miles of the 524 mile long NY State Canal System; a feat of engineering that acceslerated commerce and travel in the northeast.
Here, there's something for everyone, with the perfect mix of urban and natural wonders to fit every mood. Along the canal, you'll see towns rich with history, architecture, and charm, with shopping, local markets, museums, and dining aplenty. As well as natural wonders; waterfalls, wildlife refuges, and spectacular scenery.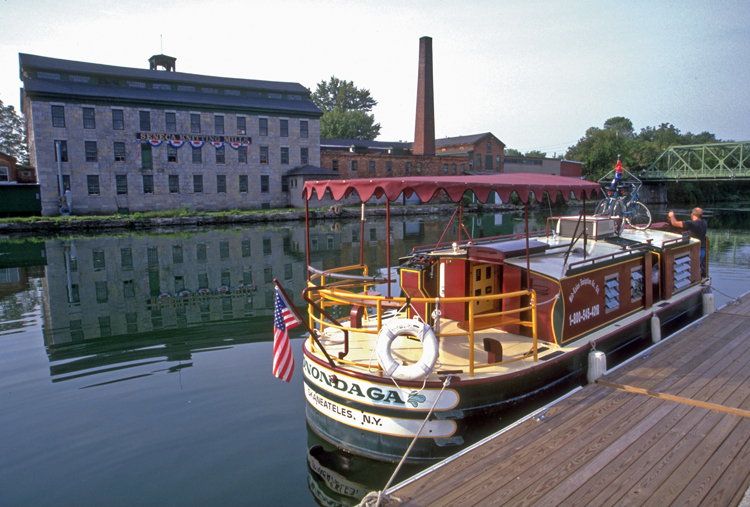 The Canal Houseboats are perfect for groups of 2-6. You'll navigate your boat on your own time through locks and stone arches, and stop wherever your heart desires. Not to worry, the marina staff will go over everything in an orientation upon your arrival and assist you through your first lock. Then, the canal is yours to explore!
Macedon is your starting point, where you'll depart from the Erie Canal Adventures Marina. From there, you can travel East or West: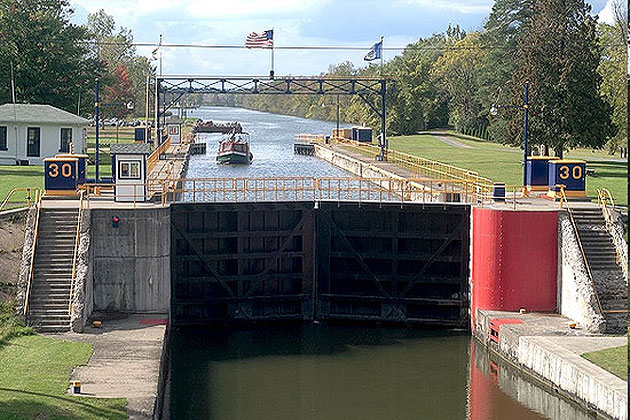 Take a bike included in your houseboat rental for a ride along the path that parallels the canal, go kayaking, drop a fishing line off the houseboat, stop at vineyards, explore underground cave systems...the possibilities are endless.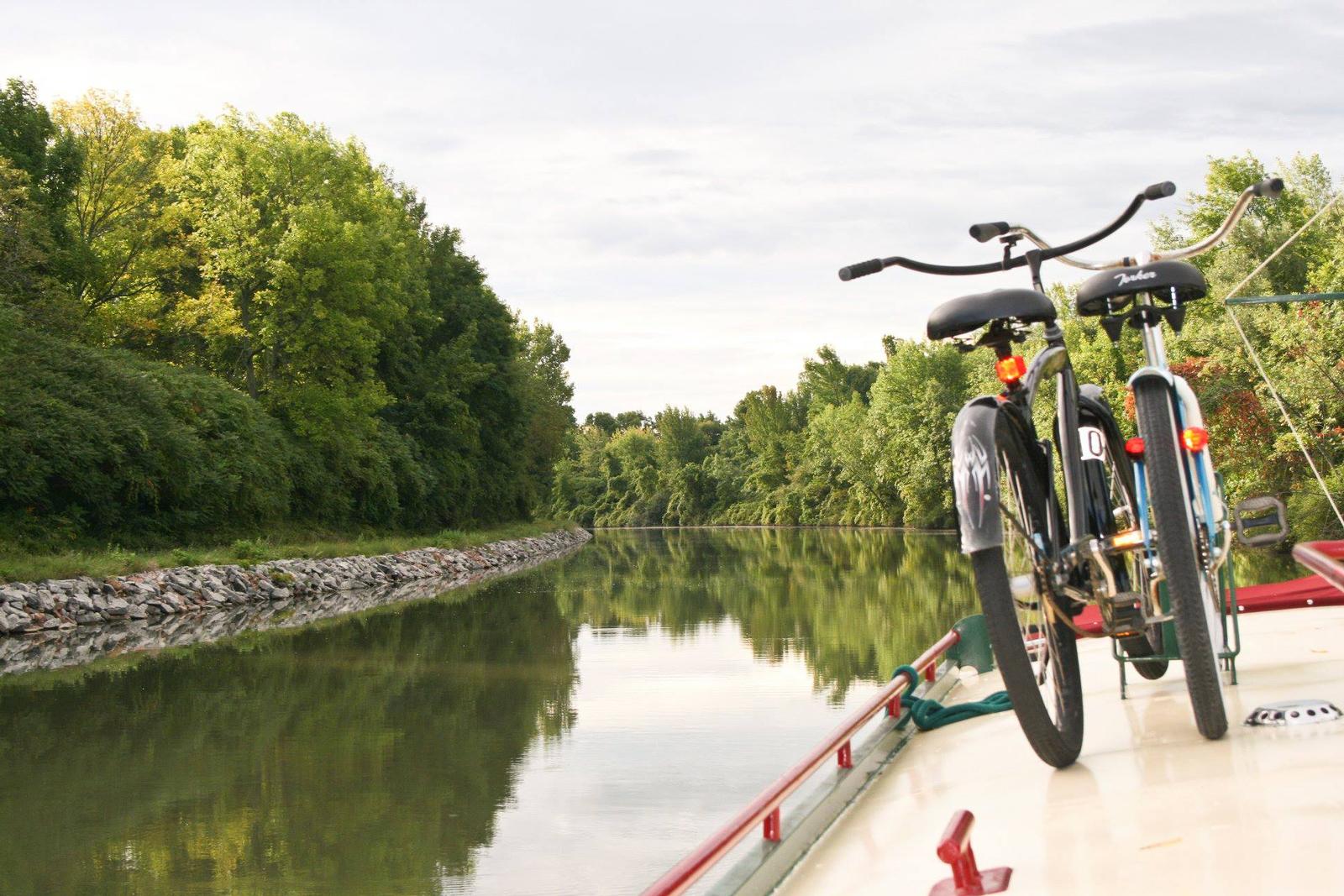 2023 dates are going quickly already; don't miss your chance to experience this unique houseboat adventure! Call 888-454-8825 or fill out our Online Contact form and we'll reach out to you.