Alene's First Houseboat Trip to Lake Mead
Category

Destinations, Things to Do
Alene's First Houseboat Trip to Lake Mead
Forty-five days ago I made a paper chain with my kids to countdown to our first houseboat trip at
Lake Mead
. I knew it would be a long wait, but seeing it every day would help them know how much longer until our trip. The last link on our chain was just a few days after my youngest child's 4th birthday. He could look at his special link with the stars on it and know the two events were just days apart! I also used it to encourage better manners in my household and more help with chores.
As the days got closer I showed them pictures of the houseboat we were to go on, the
70' Titanium Houseboat
. They were excited about the
slide and the hot tub
and asked over and over about the things the boat would have on it. We invited friends to come with us and the kids imagined where everyone would play and what they should bring. I showed them on a map
where Lake Mead was
and told them how we would get there.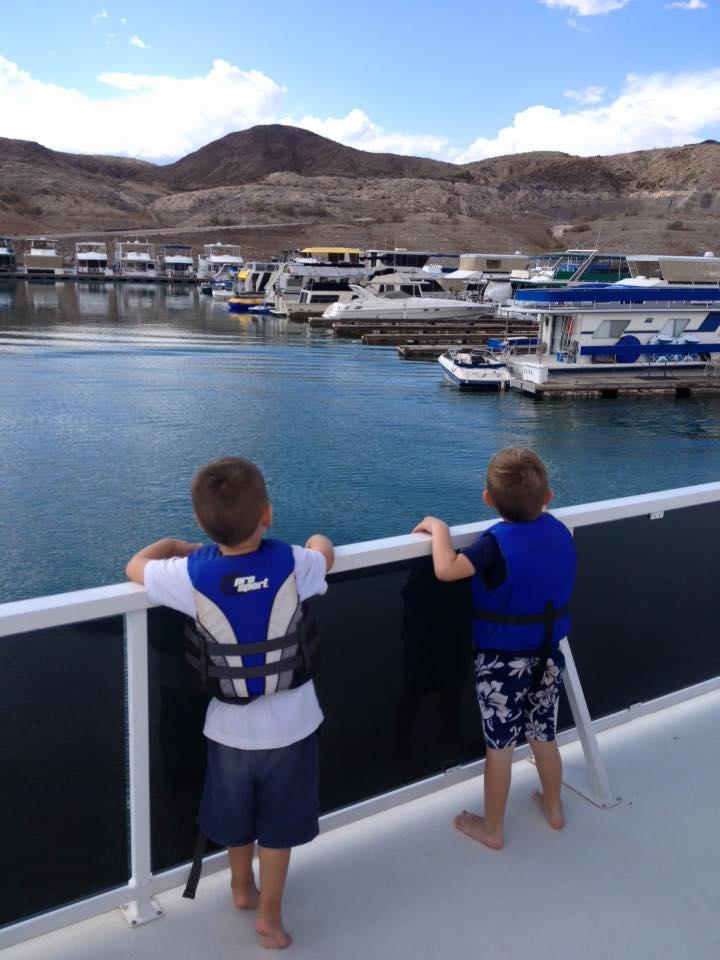 Finally we were at the lake! Ten excited kids ran down the dock while eight sweating adults wheeled carts full of duffel bags and food. We got the keys to our speedboat and houseboat and while a couple of us received instructions, the kids explored every nook and cranny upstairs and downstairs.
With kayaks and paddleboards loaded and everyone aboard the two boats we headed off to find a good beach in a quiet cove. Within minutes of being staked up and our motors being turned off kids were ready to go down the slide and get in. My sweet 7-year-old hesitated just for a moment before she took the plunge that would be the first of many.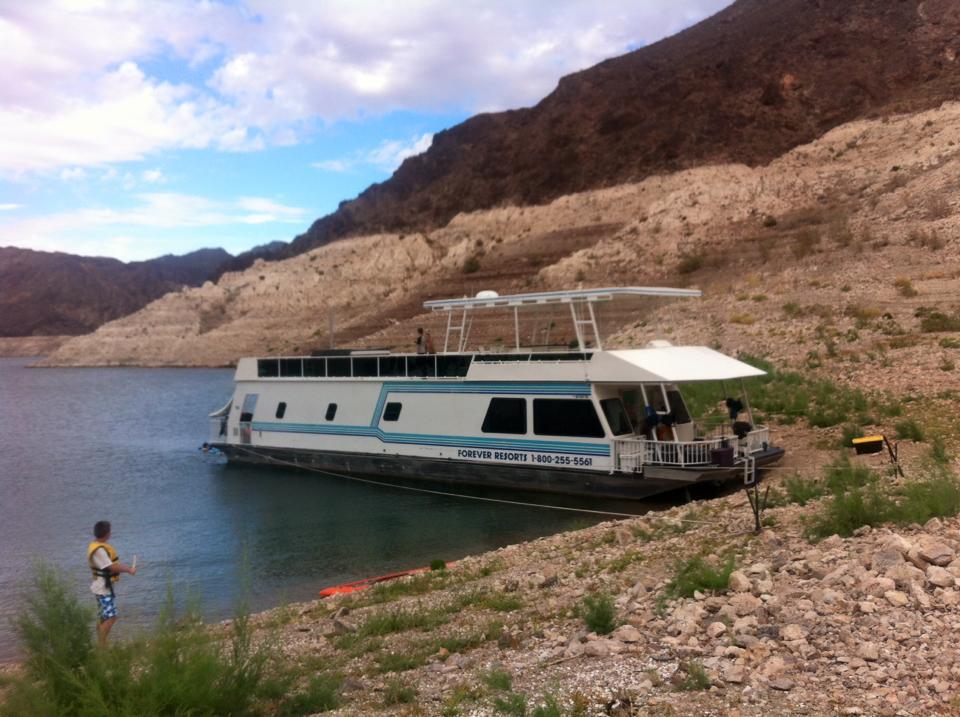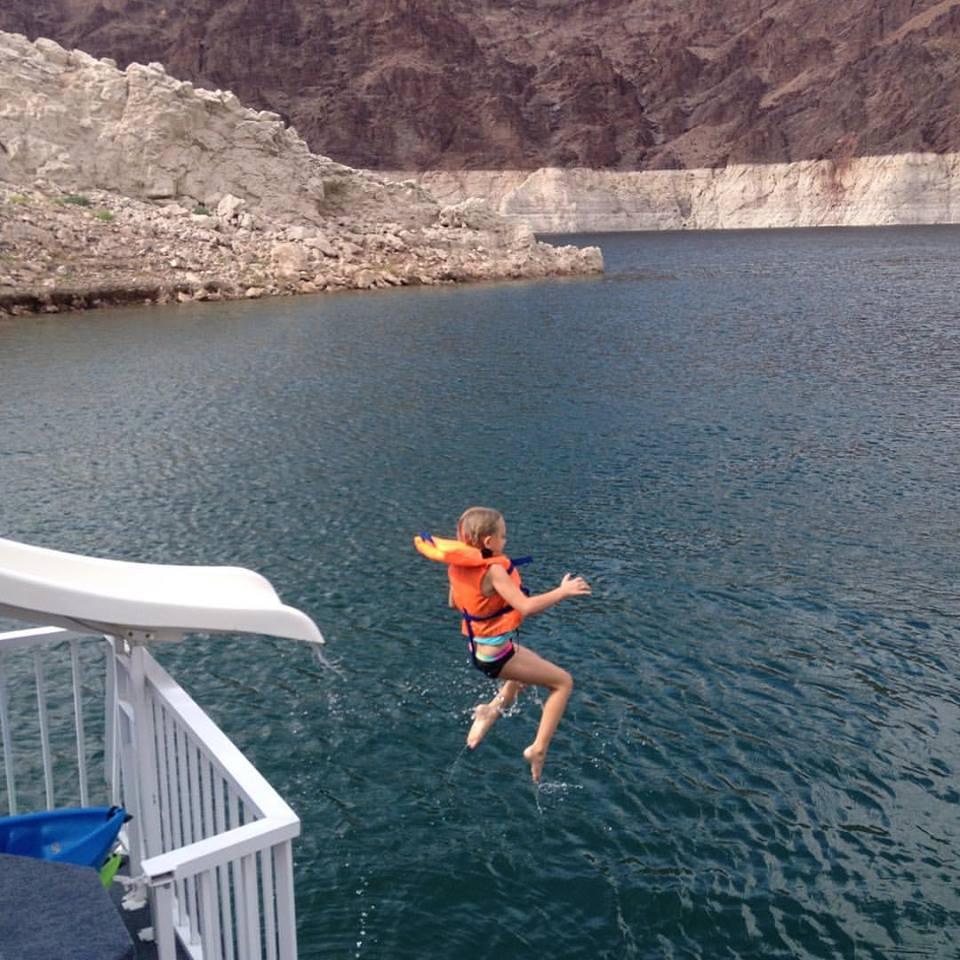 The weekend had begun! Kayaks and paddleboards were launched. Kids wrestled each other on top of them and threw each other into the water. Moms and Dads paddled around and climbed up the rocks to see the shape of our little inlet and the one on the other side. Preschoolers swam and then collected some of the thousands of shells on the beach afterward dumping buckets of water on their latest creations. The water was surprisingly warm, and when splashing wasn't in session, a clear reflection of the tall, rocky cliffs surrounding us could be seen.
That night we had a combined birthday celebration on the top deck for one recently turned 4-year-old, one very soon-to-be 4-year-old, and one soon-to-be 16-year-old. Glow sticks, party hats, banners, and later a campfire added to the festivities. It turned out to be a crazy fun night for all. As things quieted down we watched fish jumping in the water and were able to spotlight a huge catfish that was inspecting our boat.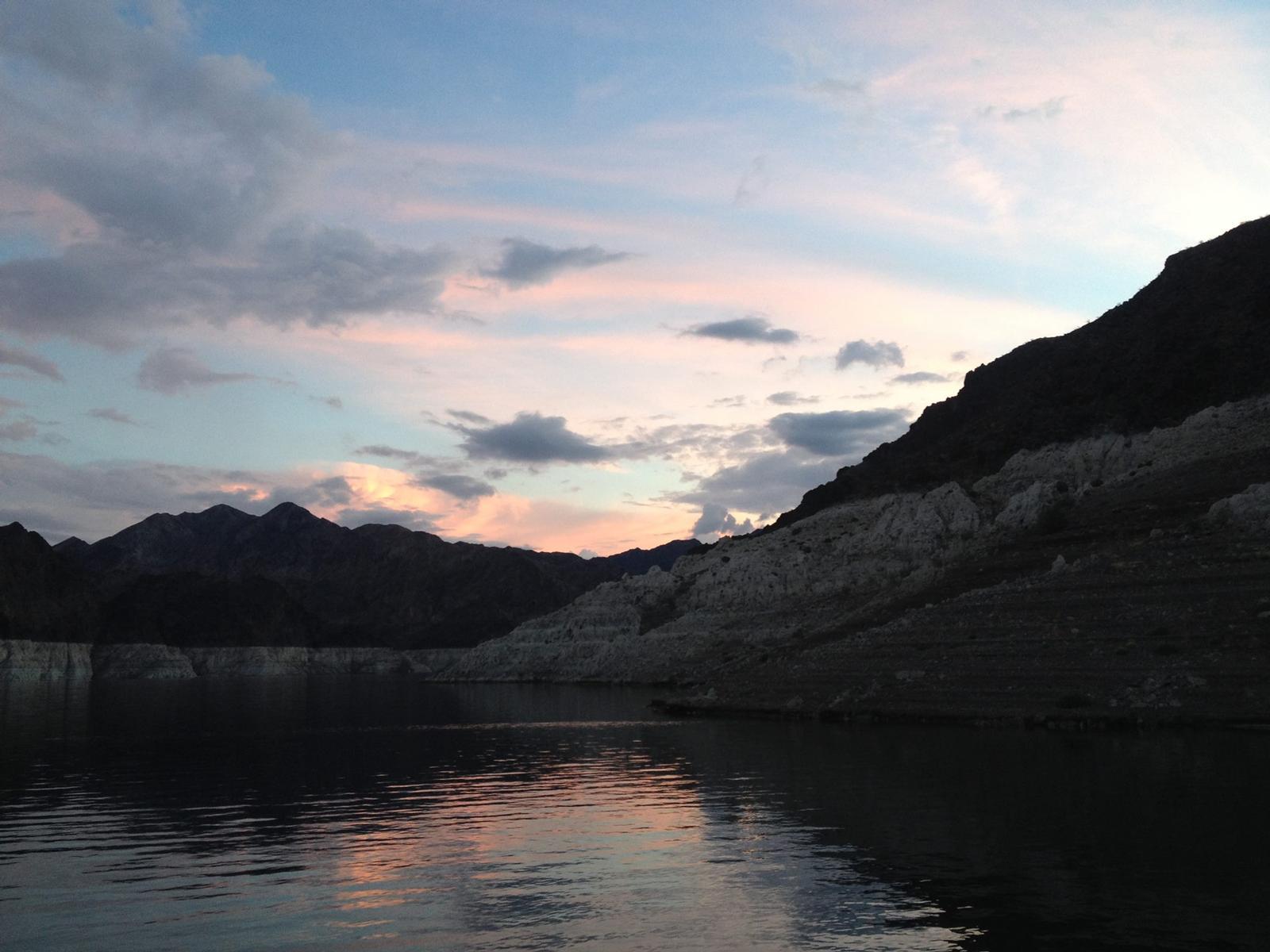 The following day was many more firsts for our group. We managed to give everyone a couple of turns riding the tube behind our speedboat. It wasn't long before the kids figured out that giving the circle signal would provide them with some big waves to fly over on the tube. Some of us did some amateur wakeboarding as well, (the amateur being me who lost her sunglasses when she crashed over the wake). We rested and recovered between sessions by sitting in the hot tub on the top deck to soak up the views.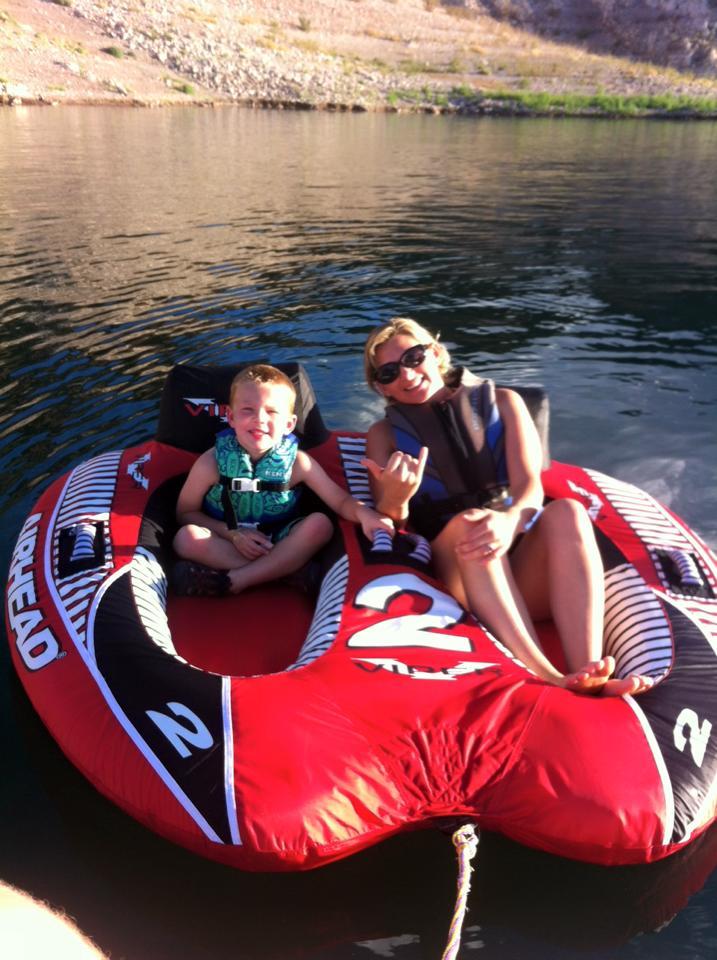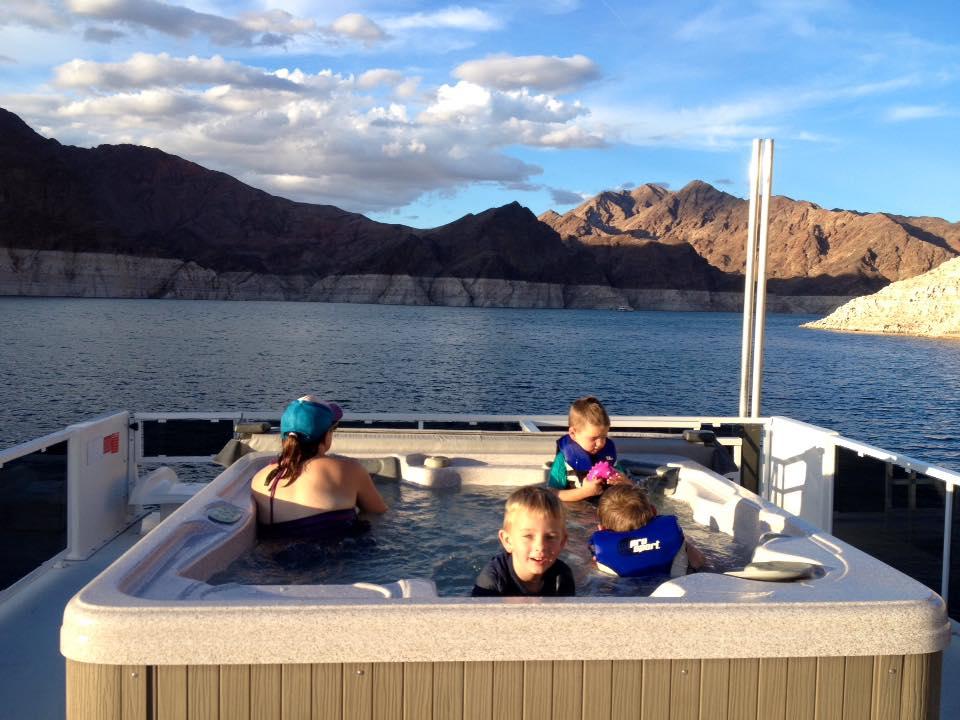 As we pulled back into the marina on our final day we were already reminiscing about what a fun time we had and how soon we'd like to go back. My kids said it was their best vacation ever and their glowing faces and permanent grins echoed their words.