From Casual Dining to Upscale, These Lake Powell Restaurants Have it All
From Casual Dining to Upscale, These Lake Powell Restaurants Have it All
If you'll be staying near the marina the night before starting your houseboat trip or if you need a night off from cooking during your stay, here are a couple of dining options at the lake: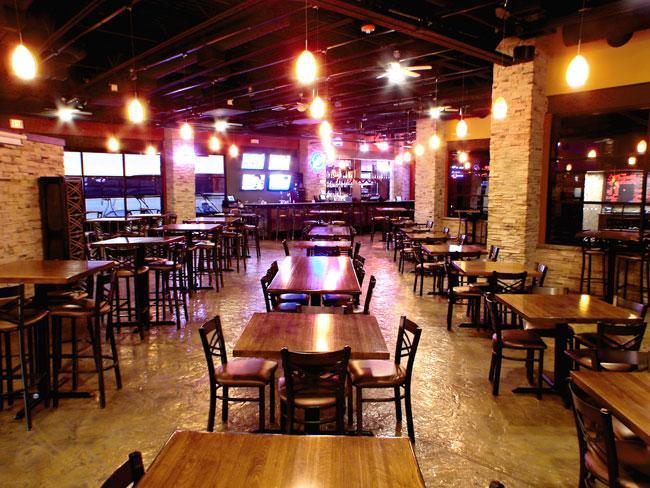 Antelope Point Dining
Antelope Point Marina
The Village at the Antelope Point Marina is a floating facility with the Sandbar restaurant and lounge open for lunch and dinner and Grandma Betty's Café open all day. The Sandbar hosts live music events every weekend throughout the tourist season. At the café you can sit down and have a meal or pick up snacks, coffee, and refreshments to supplement what you're packed. Also at the Point Marina is the Ja'di'To' oh Restaurant, Navajo for "Antelope Springs." There you can order lunch or dinner and drinks from a full menu or enjoy the pizza bar. You can also call ahead an order for take-out to pick up dockside.
Wahweap Marina
New in 2013 at the Wahweap Marina is the Latitude 37 restaurant. This restaurant serves breakfast, lunch, and dinner and has a full bar. There's indoor and outdoor seating with the patio overlooking Wahweap Bay and providing views of Castle Rock and Navajo Mountain as well. You can access the restaurant by boat if you wish.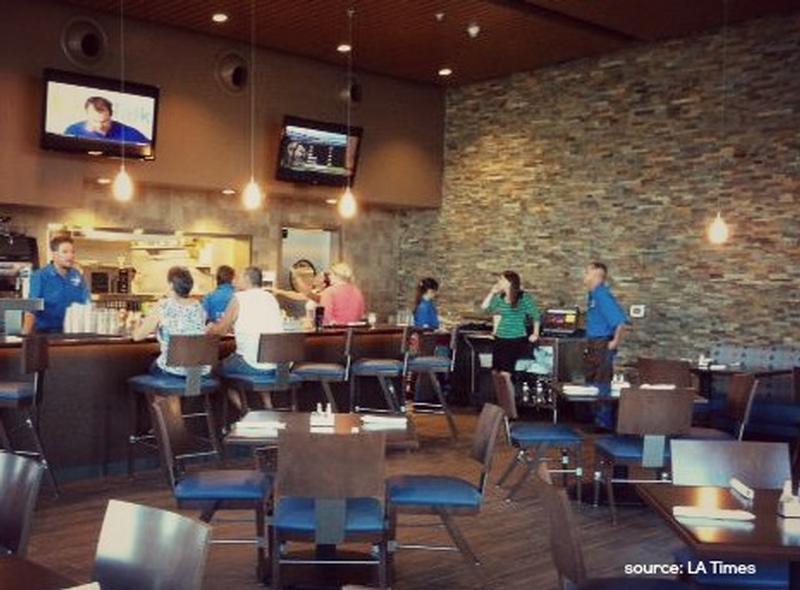 Latitude 37 Floating Restaurant
When you're at the Wahweap marina you may wish to pick something up from the Wahweap Grille. It is open seasonally from Memorial Day to Labor Day and has pizza, burgers, and sandwiches.
The Rainbow Room is located inside of the Lake Powell Resort has American cuisine and offers breakfast, lunch, and dinner every day with views of the lake. The Driftwood Lounge is opening in the evenings for dinner and drinks with pub style food and a relaxing atmosphere. There is also a coffee shop inside of the Lake Powell Resort and in the Wahweap Boat Rental gift shop called Canyon Coffee.
Bullfrog Marina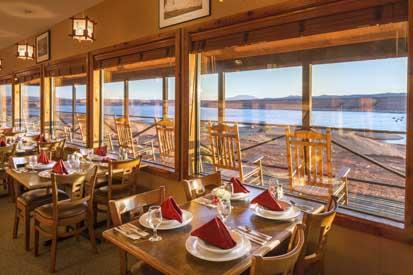 Dining at Defiance House Lodge
The Defiance House Lodge is near the Bullfrog Marina and provides lodging as well as dining options. The Anasazi Restaurant and the Kiva Lounge have home-style breakfasts and juicy burgers as well as fish, pasta, and more. There is also a small convenient store at the marina that carries snacks and some limited essentials.