Lake Powell Anchoring Services
Lake Powell is a desert paradise that can experience strong monsoonal thunderstorms, heavy rain and strong winds from time-to-time during the houseboating season. Securely anchoring your houseboat to the shoreline is essential for keeping you, your family, friends, and boat safe during your houseboating vacation.
Leave the stress and hard work of anchoring to our professional team - sit back, relax, enjoy, and get a good night's sleep. After all, you're on vacation!
How does the Anchoring Service work?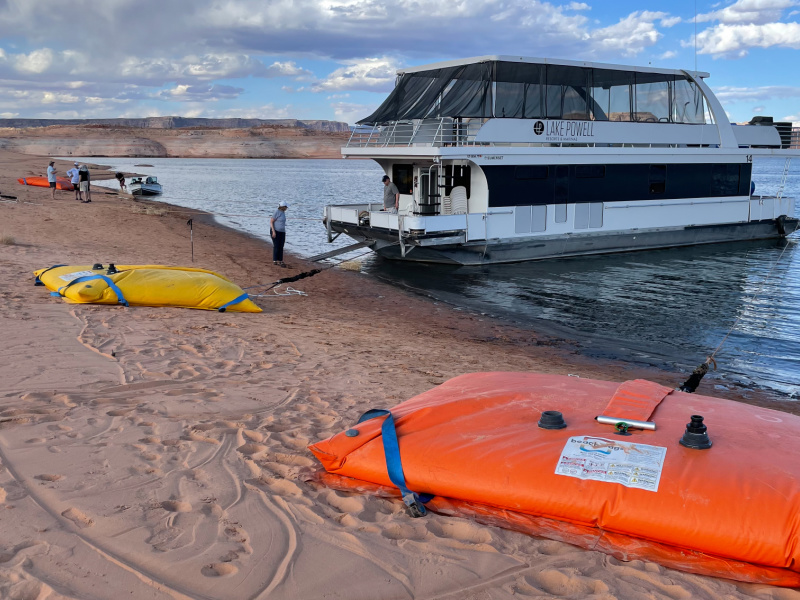 The anchoring team will:
Contact you to set up a schedule
Consult with you on the best places to go for your trip
Meet you at the established time in your selected area
Assist you in finding a great overnight location in your selected area
Set your anchors and anchor your houseboat
Pilot your houseboat onto the beach at your campsite location (optional add-on service - $100)
Instruct you on how to maintain proper houseboat anchor line tension to keep you safe during your stay
Instruct you on how to detach from the professional Anchor System
Pilot your houseboat off the beach at your campsite location (optional add-on service - $100)
Collect and return your Anchor System
Why should a rental houseboat customer get the Anchoring Service?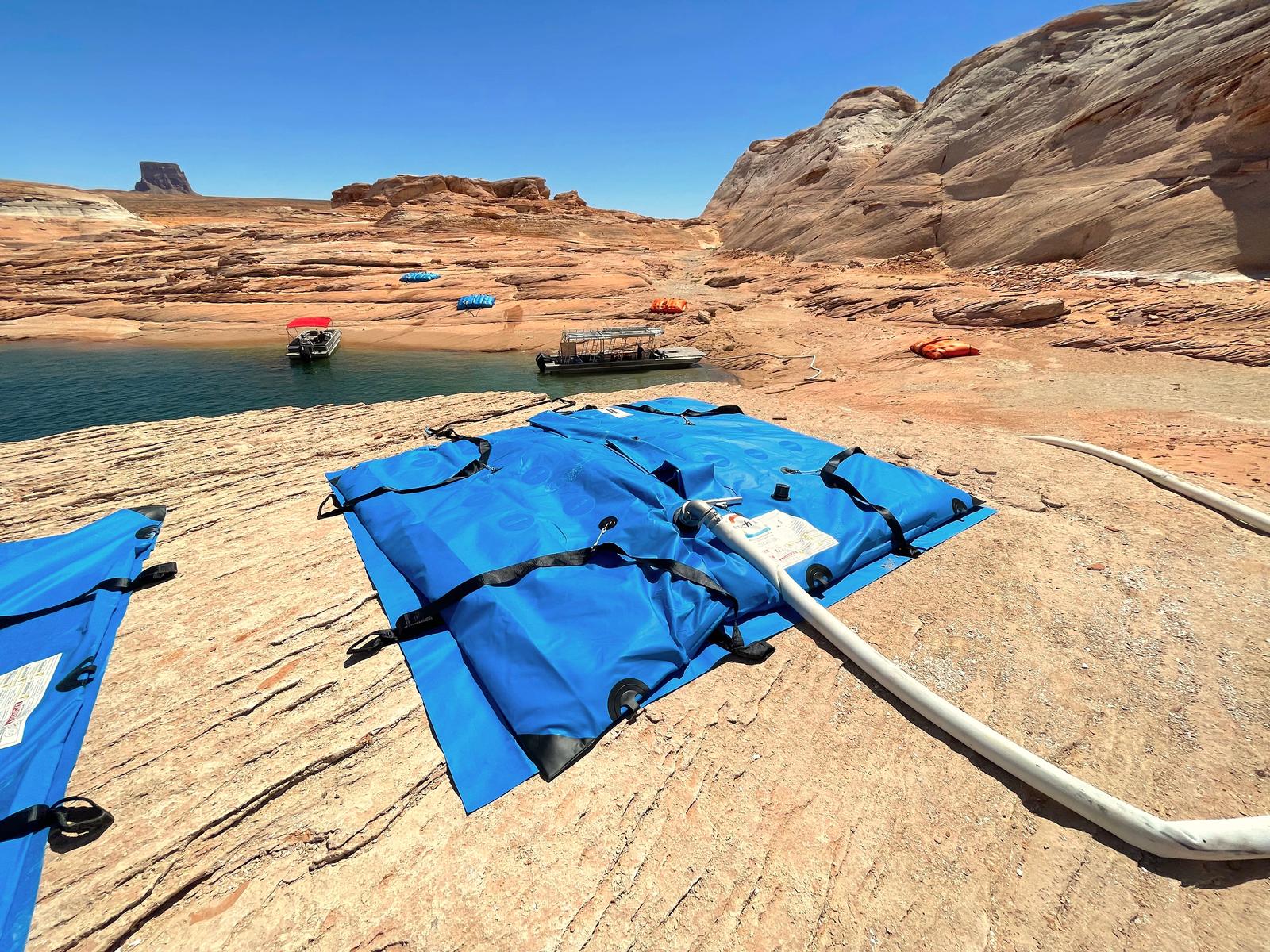 Their team of anchoring professionals provide a service that is a great value and eliminates the most difficult and stressful part of houseboating so you, your family, and friends can relax and enjoy your vacation:
Know where to go (they show you the best overnight areas for your vacation)
Secure ideal campsite (they help you find a great spot to beach your houseboat)
Relax, we do the anchoring (No digging or hard work to get your boat properly anchored)
Request more information
Fill out the form below to request more information about the Lake Powell Anchoring Service.
THANK YOU!
Your request has been submitted.
One of our houseboat anchoring specialists will be in contact with you shortly.
You can also call us toll-free at 888-454-8825 for quicker service.