Houseboating with Infants - You can do it!
Author

Gina

Category

Destinations, How To, Things to Do, Tricks of the Trade
Houseboating with Infants - You can do it!
As any parent would, I had my concerns about 5 days on a houseboat with two infants! It was unnerving. A lot of unknowns go into planning. But now that I know, I am here to help you plan your next houseboat vacation to Lake Powell with your little ones! Here are a few things that I learned along the way.
Embrace the Dirty and pack light! Being prepared is one thing; being overly prepared is quite another. Leave your cute matching outfits at home and go simple. If there is any vacation where you can underpack it is on a houseboat vacation, especially during summer months when a tank top, shorts and swim suit can be recycled for days! Don't get me wrong, pack the necessities: swimwear, warm and cool clothing; something for every possibility, but keep in mind you are still glamping. You and your child will get dirty and it is ok. I can assure that you will not be in any hurry to change your child's outfit knowing they will be getting dirty again in 5 minutes. Space can also be an issue, so using it wisely in your stateroom is important. So repeat after me parents…. "embrace the dirty and pack light!"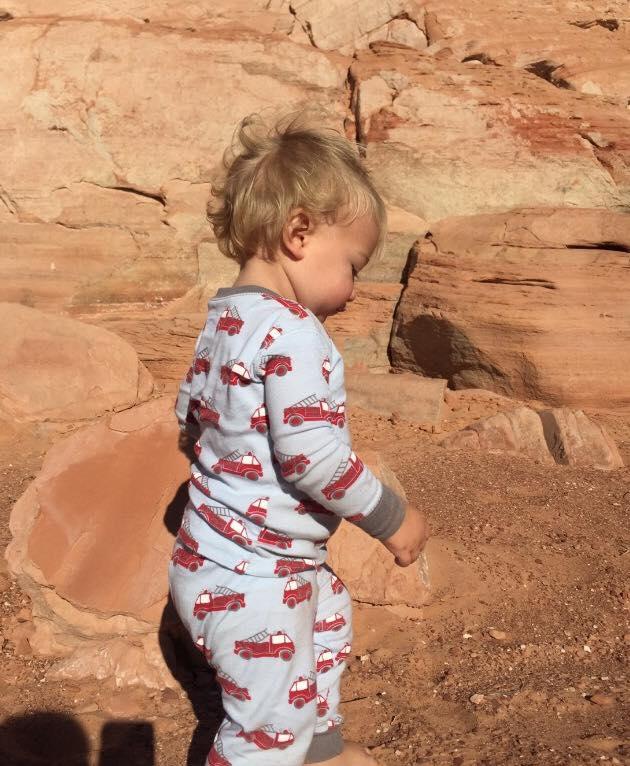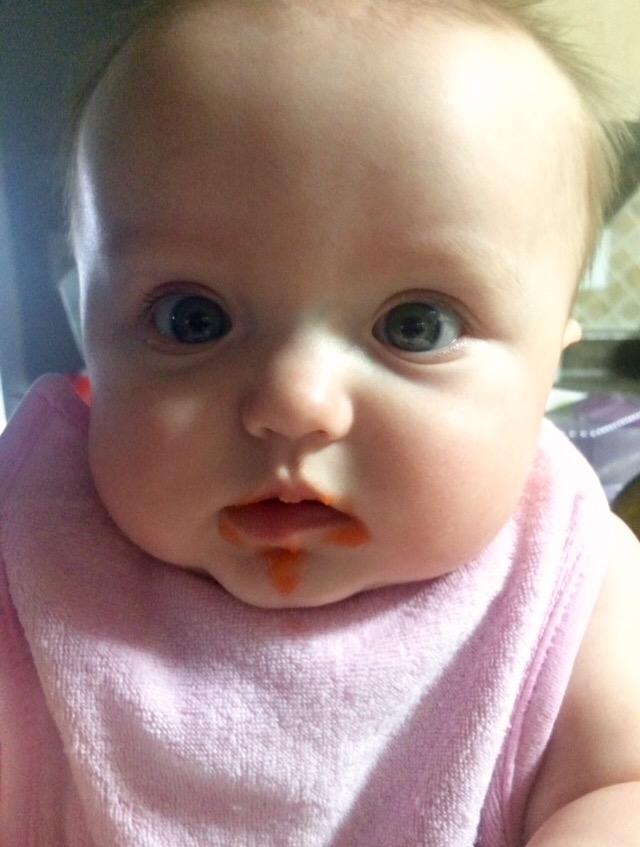 Meltdowns and napping! Tantrums are expected after long days on the water. Anytime you travel with an infant, chances are their sleeping schedule will be somewhat altered. When there is a lot going on, our little ones get pooped and when they get pooped, more naps are needed. This was one of my biggest concerns and realized some do's and dont's to napping on a houseboat. We chose the lower berth on our 54' Escape houseboat at Lake Powell, where the mattress reaches wall to wall horizontally and has a few stairs at the foot of the bed to store belongings. Bringing a baby gate to set up at the foot of the bed would have allowed me to be able to leave her during nap time and not fear her crawling out and taking a tumble. A baby monitor would also be something I would have brought along so I wouldn't have to check on her every 5 minutes. I know napping in car seats is somewhat controversial; however, this tool would have also been helpful during times where I would have preferred her to nap where I could see her at all times, also saving me about 20 trips up and down the stairs. My 11 month old took twice the amount of naps than she normally does, so leaving the party to go take "another nap" with my daughter sounds nice in theory, but could have been prevented had I remembered to bring along those three crucial items. My child hates her Pack n Play, but if yours doesn't mind one, setting up a nap station in the living room would have also worked.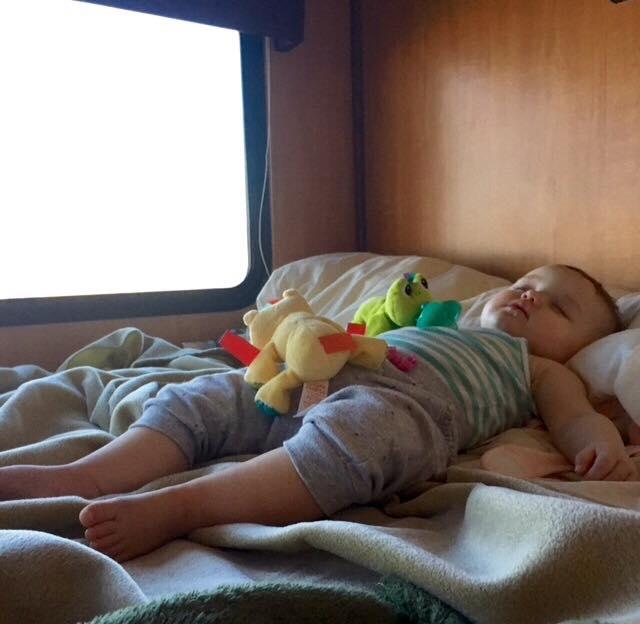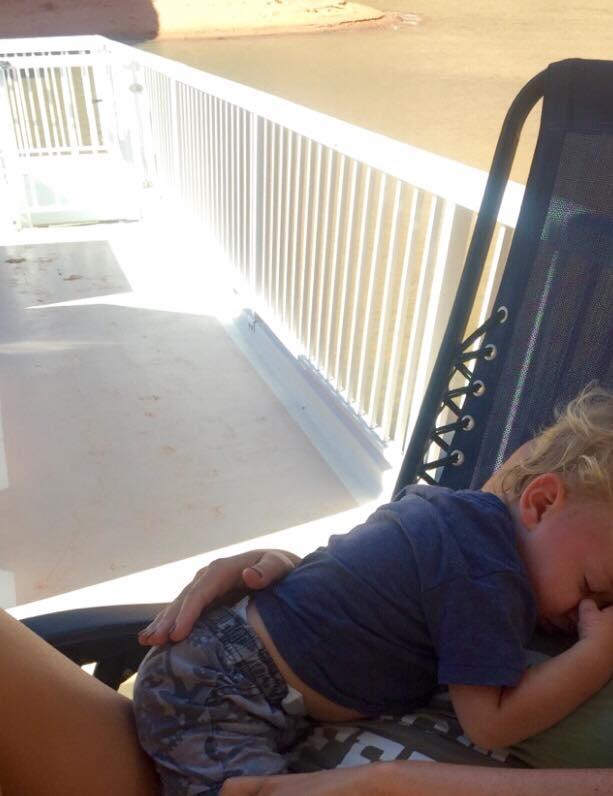 Fear vs. Reality! One big worry of mine was being on the top deck with my baby. What if she falls off? What if she falls down the stairs? All legit concerns, but in reality, the houseboat was much more kid friendly than I initially assumed. Most houseboats have railing along the entire upper deck with a latched gate closing off the stairs and the slide. Life jackets were worn the majority of the time while on the deck, we kept an eye on her constantly, and we kept her within arms reach when we did remove her life jacket for photos, etc. After this experience, our worries were alleviated greatly.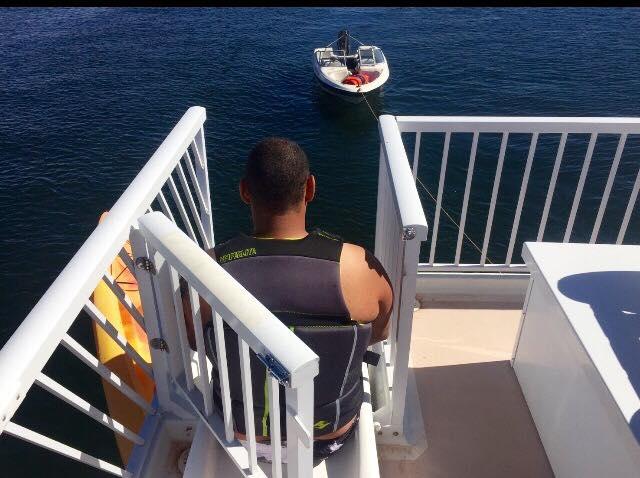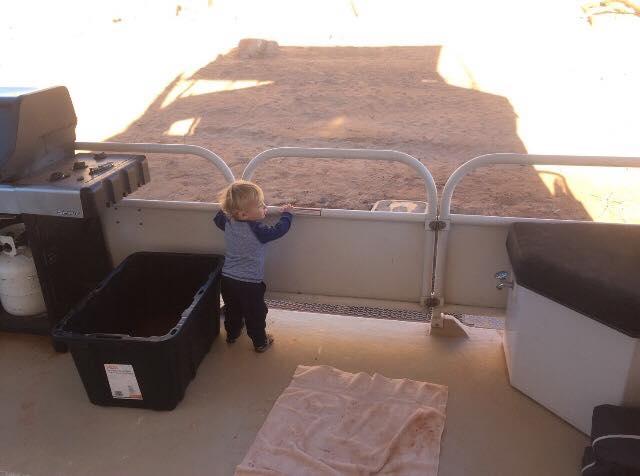 Highchair or Bumbo? Depending on your child's size and age, either a bumbo or high chair will be important for meals, snacks and for taking a load off! This helped a ton with being able to multitask a bit while I knew she was secure. Bumbos definitely take up less space than a high chair and are great for plopping up on counters and tables for eating, and even for playing in the sand. If your child has outgrown their bumbo you will definitely want a highchair. Securing your child will be helpful when cleaning up, fixing meals or preparing that well deserved cocktail.
Beach More...Drive Less! Although it is really fun to explore the lake on your houseboat, finding a camp should be your priority on your first day. Locating a spot with a nice beach for the kids to be able to play in the sand was our goal. Finding a spot that offered both shade and enough light so as not to get dark or cold too early, was also on our check list.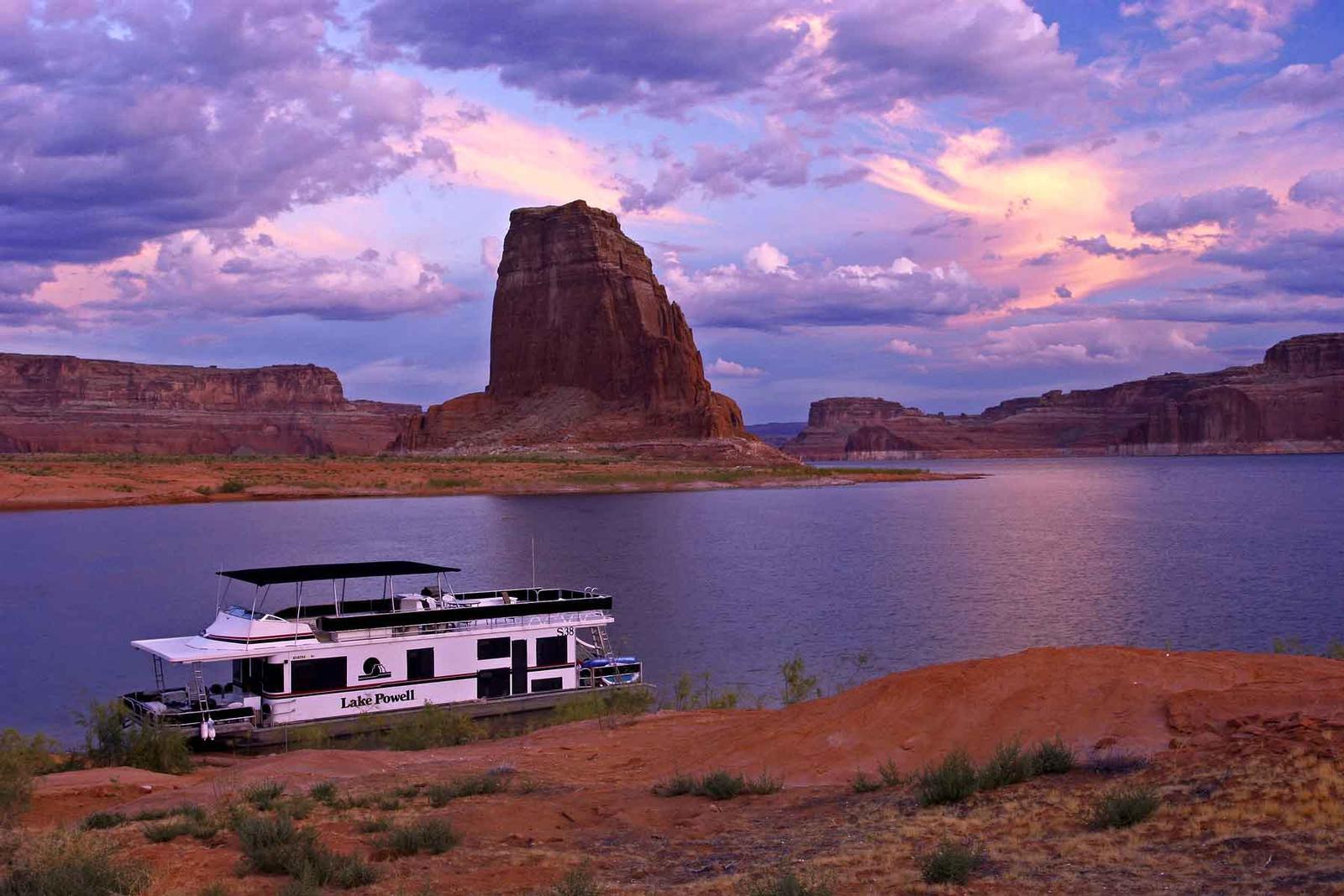 Protective wear! Life jackets should become a second skin on this vacation, so practicing on your baby beforehand isn't a bad idea so that it will not be so foreign to them during your trip. Rash guards are great for protecting against burns, but doesn't protect 100%. You will still want to apply sunscreen over the uncovered and covered skin at least 20 minutes prior to exposure. You will reapply several times per day, so keep it handy. I also brought along her water slippers for hot sand, a sun hat that ties at the bottom so as not to fly off in the wind and sunglasses with an elastic strap to keep secure and in place. Also remember to bring swim diapers, diaper cream for any rashes, Benadryl for any unexpected reactions, Children's Tylenol in case of fever, Neosporin, Band-Aids, a thermometer, and extra formula if applicable. Wet wipes will also become your very best friend, so stock up!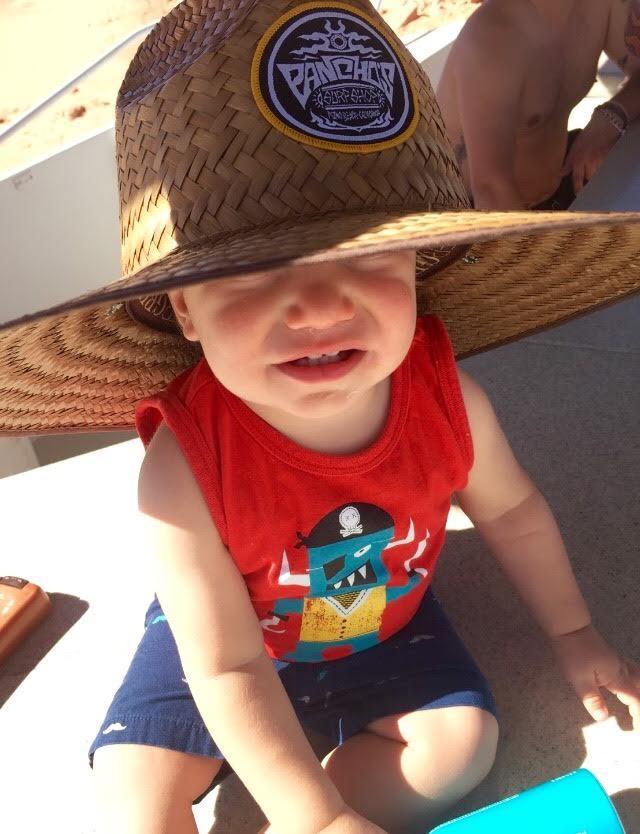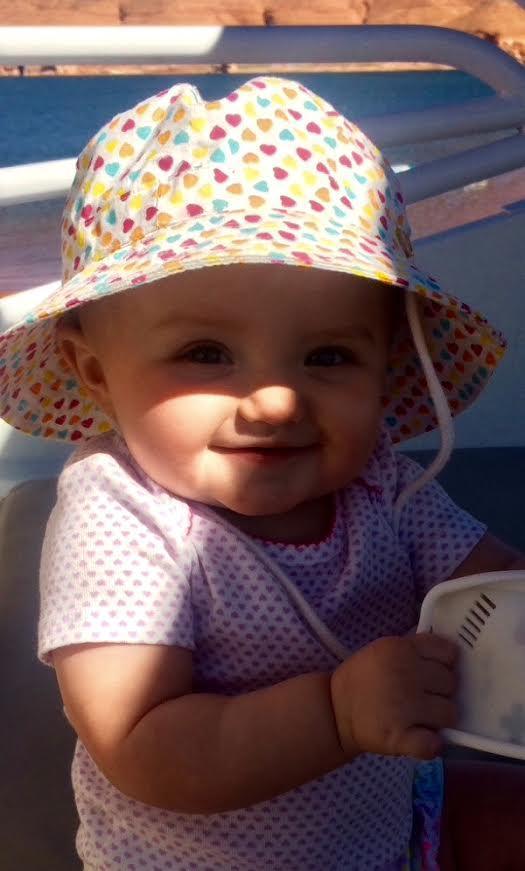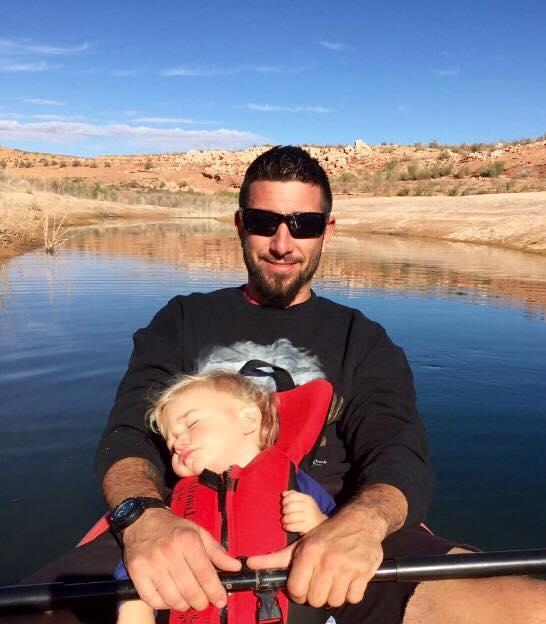 Snacks and entertainment! Keep easy snacks and sippy cups readily available to keep your child nourished and hydrated. Water toys are always fun, so make sure to pack any rafts, water noodles and water guns for outside entertainment. You can include some inside activities such as DVDs, books, blocks or other toys for hanging out inside, at night, or if the weather is less than favorable.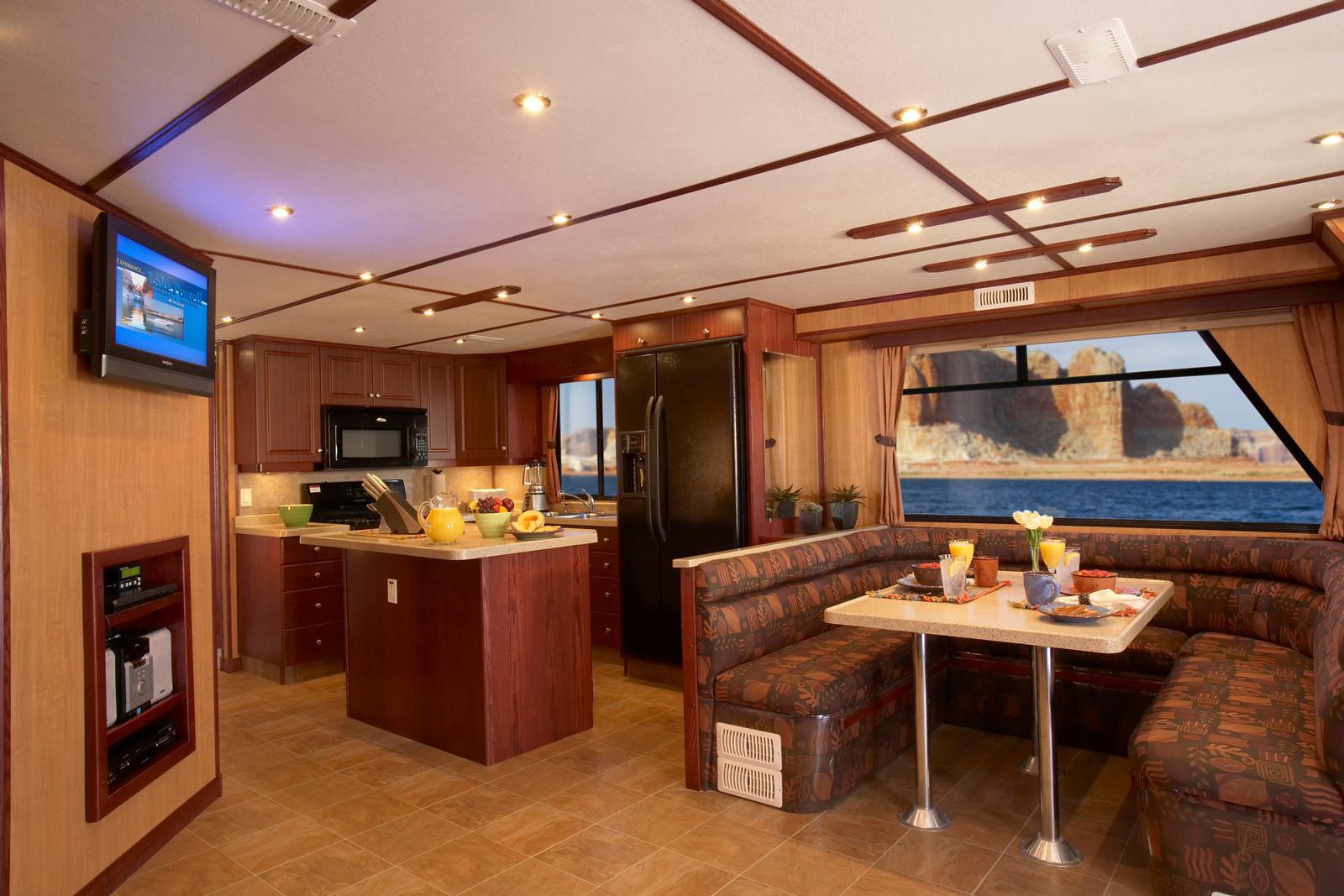 Choose your friends wisely! Like any vacation, you want to invite family and friends that all get along and that enjoy the same ideas or are non judgmental regarding children, parenting, partying, food, etc. This is just something to consider since you and your group will be in somewhat close quarters for a week and sometimes people have different ideas as to what is fun to them.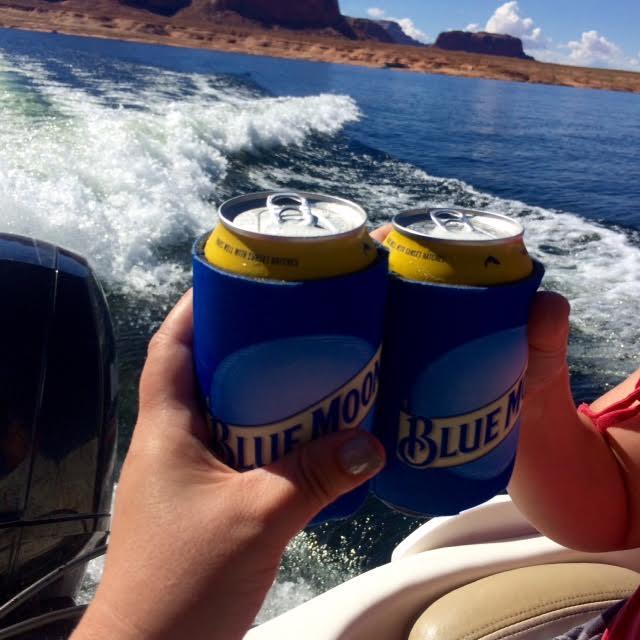 Know when to Quit! Recognize your child's limits, how much structure they will need and how much activity is too much. Babies who boat can easily adapt into children who boat. They will become used to life jackets, adjust to walking with ease with the motion of the water and become less likely to become seasick. As they grow older, be sure to give them their own jobs on the boat, from steering to tying knots, allowing them a chance to fully learn and be appreciated for their skills as a member of the family.