How to Cook That Thing on Your Hook
Author

Heather

Category

Destinations, How To, Tricks of the Trade
How to Cook That Thing on Your Hook
Ever catch a fish then don't know where to start when it comes to preparing it? You're in luck. See below for a crash course on how to cook some of the most common catches, as well as examples of which houseboat locations to find them.

Striped Bass, aka "Striper" or "Rockfish"
Striper have a "fishy" taste but are versatile for cooking: batter fryed, smoked, poached, or grilled, striped bass can stand up to anything. Be sure to cut out the red meat when filleting.
Grill on the houseboat patio with lemon, butter and pepper.
Find Striped Bass on Lake Powell, Lake Mead, Lake Cumberland, and Raystown Lake.
Walleye
Walleye have a chicken-like taste, slightly sweet.
Dip fish in milk, then coat in a mixture of biscuit mix, garlic powder, onion powder, cajun seasoning and pepper. Fry in a skillet of oil for about 5 minutes on each side or until golden brown. Serve with lemon wedges.
Find Walleye on Rainy Lake, Lake of the Woods, Bull Shoals Lake, Lake Cumberland, Raystown Lake, and Lake Powell.
Chinook Salmon, aka "King Salmon"
Chinook Salmon are the largest and known as the best tasting of the salmon family. But once the fish turns dark or red they are not good eating as they become mushy and tasteless.
A versitile and forgiving fish for a novice cook. Create a pan with aluminum foil, lay the fillet skin side down. Marinade for at least 20 minutes in a mixture of brown sugar, lemon juice, salt, pepper, soy sauce, olive oil, and garlic. Grill over medium-low for about 10 minutes per inch of thickness (around 20 minutes.)
Find Chinook Salmon on Shasta Lake, Lake Billy Chinook, and Shuswap Lake.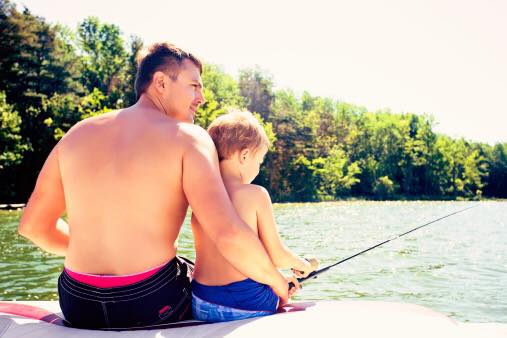 Rainbow Trout
A member of the salmon family without the robust flavor, freshwater trout stand up well with savory accompaniments.
Lie filleted trout skin side down on heavy duty aluminum foil. Season with olive oil, salt and pepper. Spoon tomatoes, garlic, olive oil, and thyme over each trout. Fold foil up loosely to make a packet, bake for 10-15 minutes at 450. Serve with lemon wedges.
Find Rainbow Trout on Lake Koocanusa, Shasta Lake, Bull Shoals Lake, Lake Powell, and Shuswap Lake.
Catfish
Channel Catfish are firm, and the taste is buttery rather than "fishy."
Make two diagonal cuts in the thickest part of the belly for even cooking. Dredge each fillet in flour seasoned with paprika, salt and pepper, then into beaten eggs, then into cornmeal. Fry until the undersides are crisp and colden brown, about 2-3 minutes. Repeat on the other side. Serve with tarter sauce.
Find Channel Catfish on Raystown Lake, Kentucky Lake, Lake Cumberland, Lake Powell, and Lake Mead.
Sturgeon
Fresh Sturgeon have a mild fish flavor opposed to farm raised, the fishy flavor due to the pellets they are fed) and can taste much like lobster.
Less is more. Season with salt, pepper, garlic and olive oil, grill for 3 minutes on each side.
Find Sturgeon on Shuswap Lake, Shasta Lake, Lake Cumberland, Rainy Lake, and Lake of the Woods.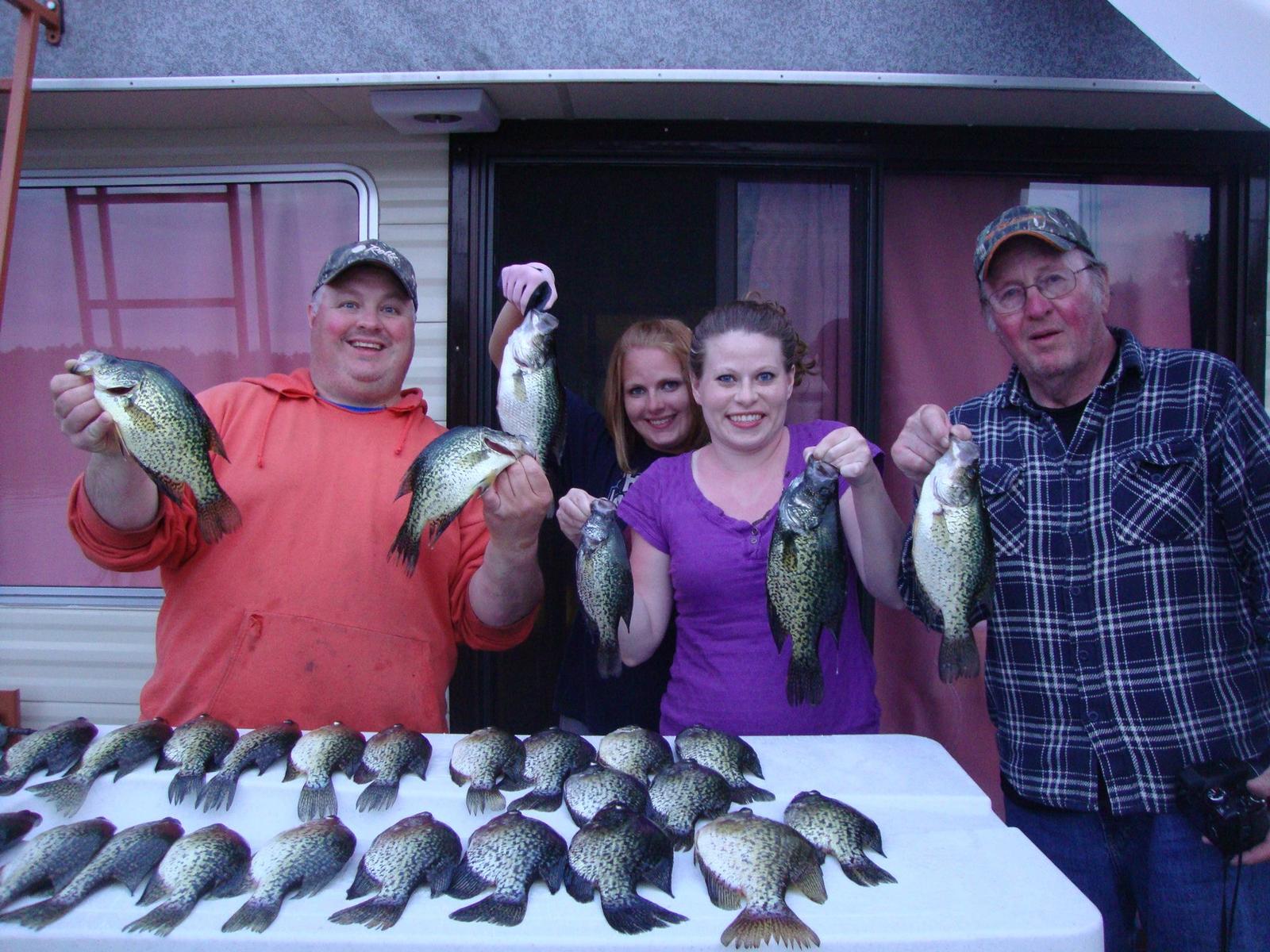 Smallmouth/Largemouth Bass
Smallmouth Bass are light white meat, not "fishy" in taste. Largemouth tend to be slightly "fishier."
Extremely versitile to prepare; bass can be the star to any meal. Best beer battered or pan fried in a garlic, butter and herb sauce.
Fairly common fish nationwide. Find them at Sutton Lake, Bull Shoals Lake, Lake Powell, Lake Mead, and Raystown Lake.
Crappie
There's just something about working for the food you eat that makes dinnertime all that much more enjoyable. No matter what ends up on your hook, the best part of fishing is taking in the scenery and spending time with the ones you love, making memories that last a lifetime.
Start planning your next fishing expedition today. Call your friendly houseboating agents at 888-454-8825 or send an Online Request; we love helping to plan the vacations you'll never forget.