Lockport: Heart of the Erie Canal
Category

Destinations, Things to Do
Lockport: Heart of the Erie Canal
The town of Lockport lies to the west of Macedon by about 75 standard miles along the canal. Like many canal towns it has a rich history of New York's youth and especially the construction of the canal. It is just one of many towns you may wish to stop in or stay over at during your houseboat rental and here are the reasons why:
Flight of Five
For those unfamiliar, the Flight of Five is a lock system now out of use, consisting of twin sets of five locks set one after the other to accommodate a dramatic change in the elevation over a short distance. The historic locks were completed in 1840. Today the Flight of Five locks can be seen adjacent to the current lock system there, which now consists of two locks, E-34 and E-35. The old locks, 67-71, serve as a spillway for the modern locks, with water continuously moving through this system, it is a marvelous sight to see!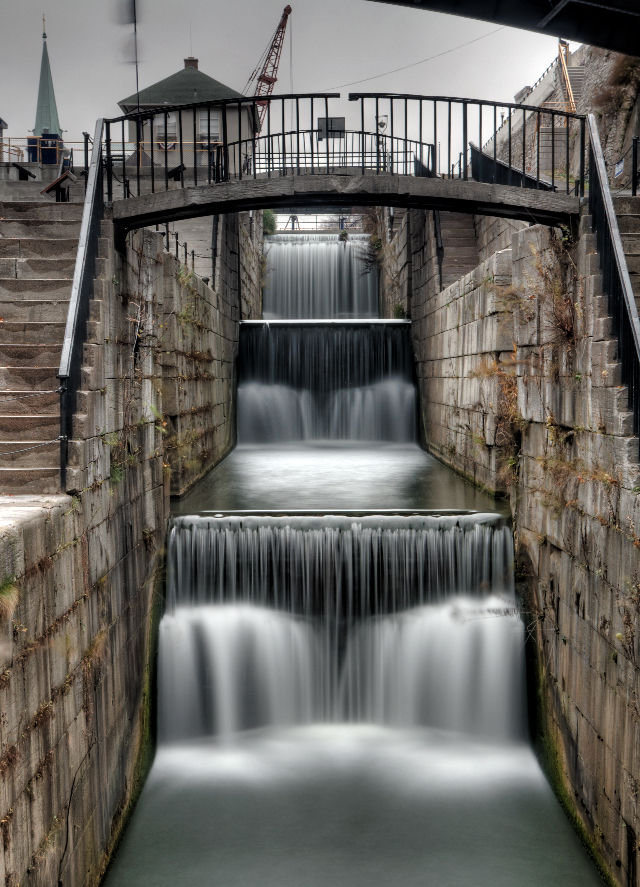 Photo by Flickr user Alex Ranaldi
Winery
The nearby Flight of Five Winery, is located in the Old City Hall building. The winery is part of the Niagara Wine Trail and has a tasting room, occasional events, and a signature line of wines named after each lock in the original Flight of Five. Their grapes are grown in local vineyards along the shores of Lake Ontario and the Finger Lakes.
Underground Tours
Under the Flight of Five, and into downtown Lockport, you can walk through some of the old drilling tunnels and natural caves that also occur there. Inside the caves you may see the ruins from worksites used during the construction of the canal, tools, and more. A boat tour can be taken into parts of this underground tunnel and cave system to see and learn more about it. Seasonal events such as lantern tours and ghost tours also take place there. In 2016 the same cave tour company began offering a zipline over the canal also.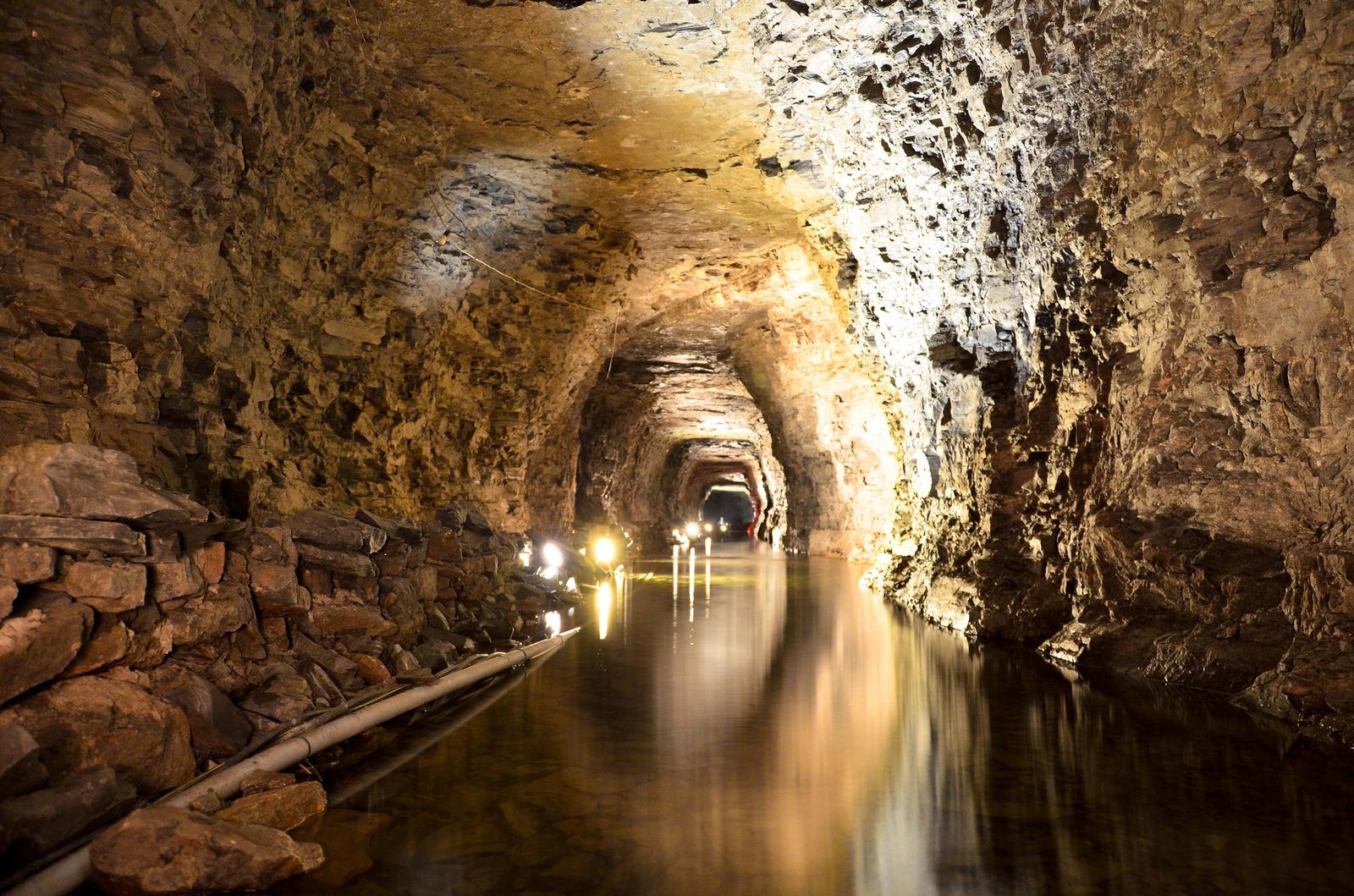 Photo by Flickr user sk
The Erie Canal Discovery Center
Located in a historic canal building next to the Flight of Five is the Erie Canal Discovery Center. There is a Visitors Center within with a brief film of the local history and also interactive displays where visitors can operate miniature locks. Exhibits change from time to time but a permanent one of Niagara county artifacts can be seen there as well.
Tiffany Windows
The First Presbyterian Church in Lockport houses a unique collection of Tiffany stained glass windows. There are a total of twelve windows, six made of Tiffany glass, and six that are original Tiffany windows made by the Tiffany company. The amazing style includes layering different colors of glass and dry brushing atop of glass to make one-of-a-kind works of art. Tours are given year-round, but check the schedule ahead of time as they also have church services and events.
Lockport Events
Being home to so many historic landmarks and right amid the bustle of the canal, Lockport plays hosts to many annual events big and small. These festivals celebrate all things canal-related and usually include food and craft fairs, live music, family activities and more. You may want to plan a trip around the Keys to the Lock celebration in May or the Canal Splash in August or Locktoberfest in September. Whatever week you decide to houseboat the Erie Canal, visiting Lockport is always fun and educational!