Houseboating with Children
Author

Heather

Category

How To
Houseboating with Children
As with any vacation, houseboating with young children requires extra packing and special consideration for their safety and happiness. Houseboating is safe for the whole family when the necessary precautions are taken. Let us suggest a few items to bring, and share some tips that will alleviate some of the most common concerns.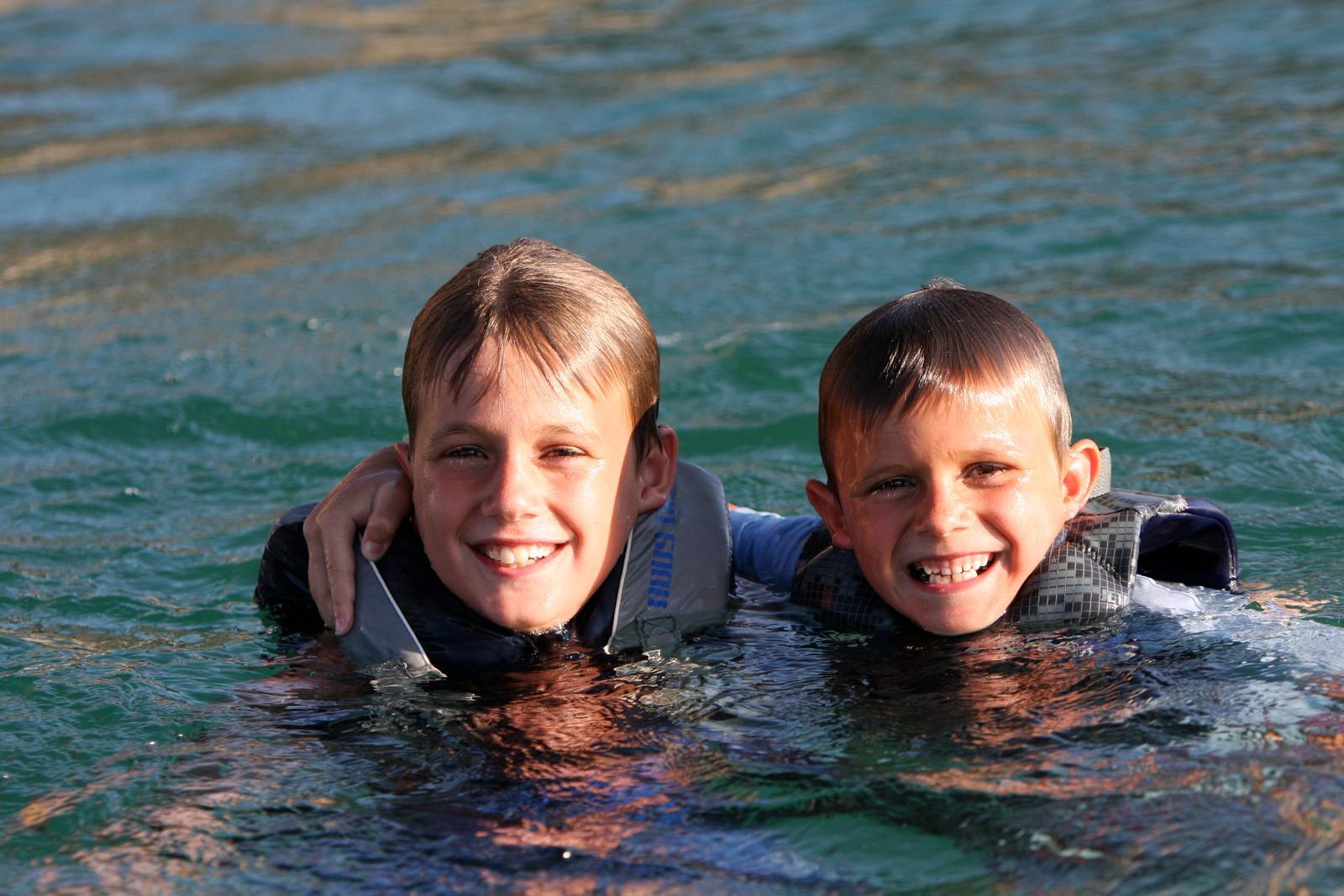 The most common worry among parents and caregivers is the fear of children accidentally falling into the water from the deck of the houseboat. No need to worry! Most houseboats have a latching gate and railing around the perimeter of the houseboat, as well as sliding doors that lock from inside the cabin. These features are designed to prevent little ones from leaving the cabin, and to prevent anyone from falling into the water from the houseboat deck unintentionally. Make sure to ask your agent about these features on your particular houseboat rental.
Consider bringing these items:
Swim diapers/ Diaper cover
Water shoes (all ages)
Hats
Sunscreen
Water toys: noodles, inflatable toys, tubes, squirt guns, sand shovel & pail, etc. to keep the kiddos thoroughly entertained.
Other entertainment out of the water (books, games, movies, etc.)
Age appropriate First Aid kit (children's Tylenol, Benadryl,etc.)
And don't forget the most important item: Infant/ Child Life Vests! While most houseboat rentals comes equipped with life jackets for safety reasons, the marinas do not typically carry vests for children weighing less than 30 lbs. We recommend bringing your own life jackets that are the correct size for your children so they may be safe and comfortable while playing in the water. If you're unable to bring a fitted life vest for your child, please call the marina in advance to see what options may be available to you.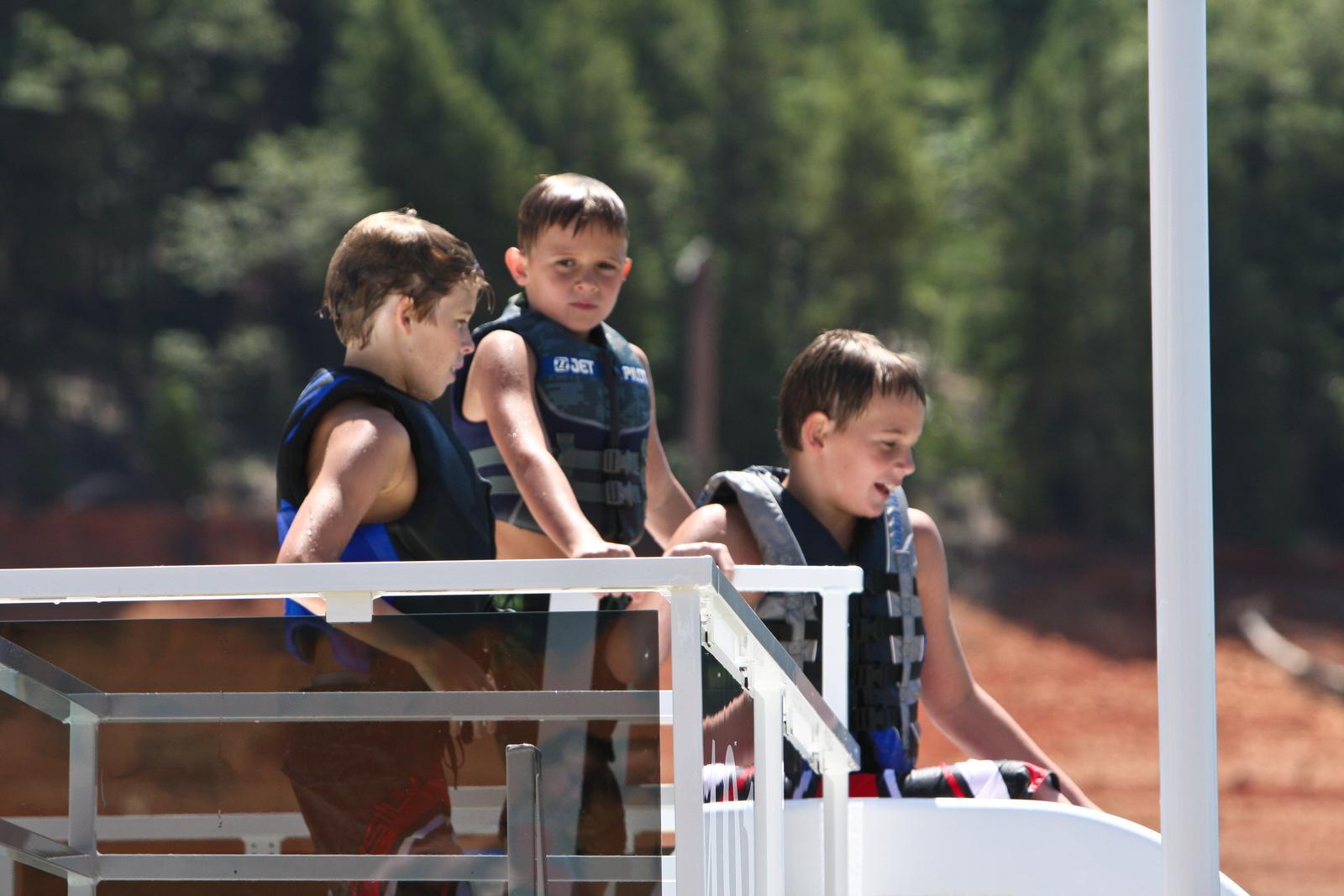 Please call 888-454-8825 or Request Information Online if you have any questions about your particular houseboat or anything else regarding your vacation. We are here to help!