Lake Billy Chinook: A PNW Wonderland
Author

Sydney

Posted On

Nov 5, 2021

Category

Destinations, New Places and Faces, Things to Do
Lake Billy Chinook: A PNW Wonderland
Lake Billy Chinook sits in a canyon at the confluence of the Crooked, Deschutes, and Metolius rivers near the town of Culver, Oregon. Formed by the Round Butte Dam in 1964, the lake is just 45 minutes north of Bend, and 3 hours south of Portland. Featuring 72 miles of dramatic cliffed shoreline, Lake Billy Chinook is the perfect backdrop for houseboating and any other water activities your heart desires.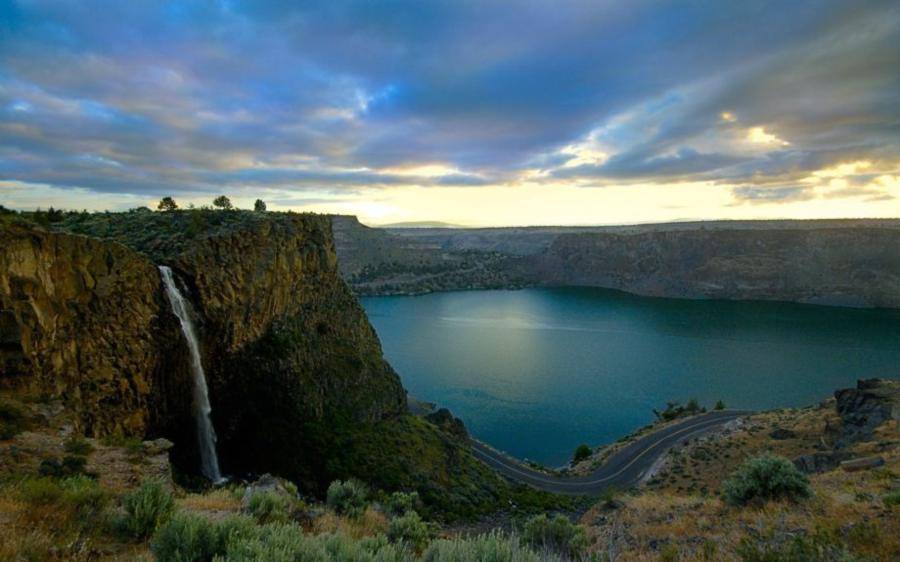 Cruise your houseboat between the towering volcanic basalt cliffs that rise 500 feet above the water. The deep and crystal blue water is perfect for kayaking, waterskiing, paddling, or just jumping straight off the houseboat for a swim.
Choose your houseboat from one of two marinas that we rent from:
Billy Chinook Marina is on the northwestern end of the lake and features an open shoreline. It adjoins the Warm Springs Indian Reservation where you can spot rock formations such as Balancing Rock.
Cove Palisades Marina is located on the southern end of the lake and offers a completely different experience and views. Billy Chinook Falls is just two miles south of the marina. If you take your houseboat to the end of the Metolius arm of the river, you may catch a glimpse of wild horses running along the beach, or look up toward the treetops for a chance to spot an eagle's nest.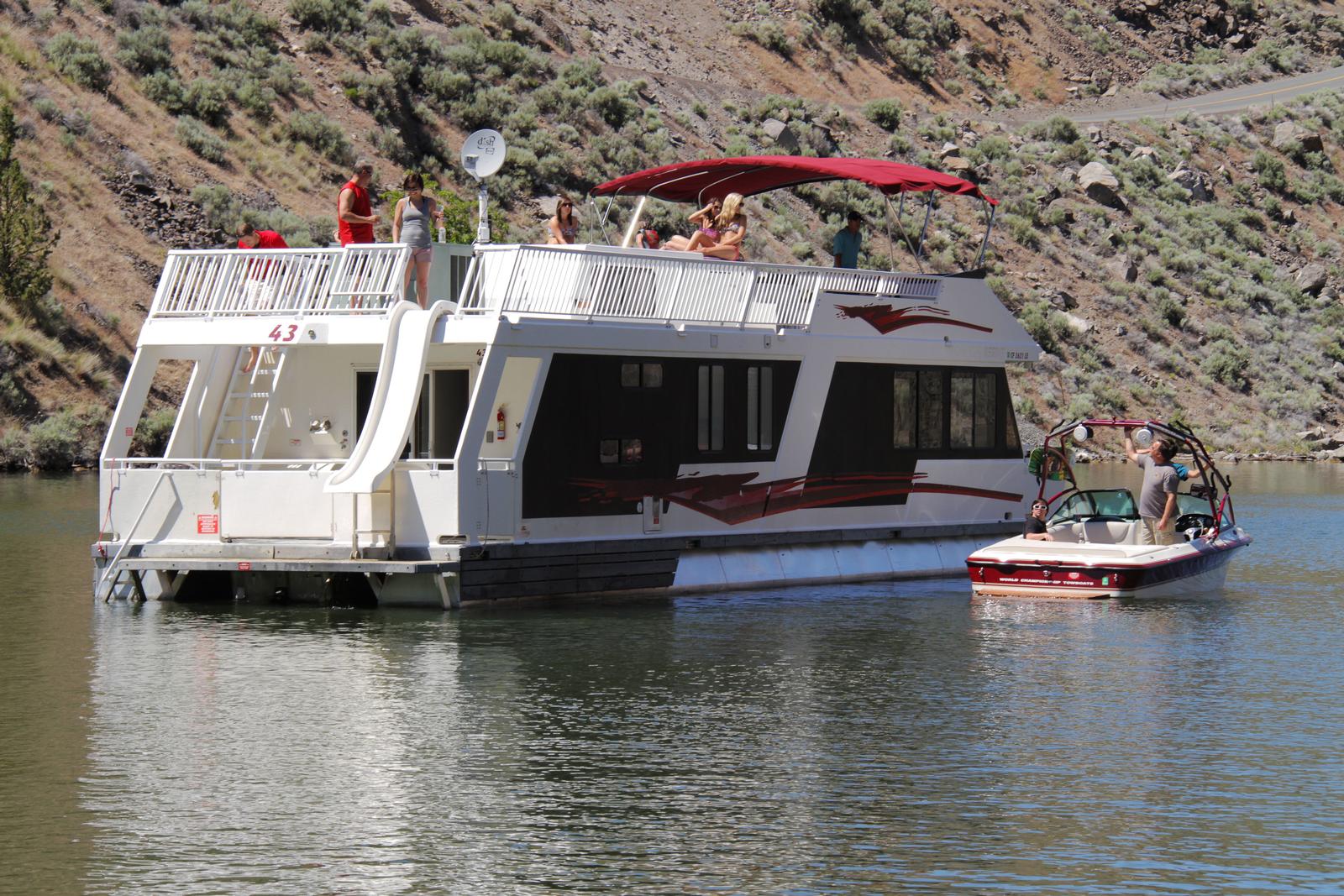 The fishing on Lake Billy Chinook is phenomenal. Known for record Bull Trout — the three largest in Oregon were caught here — you'll also find Smallmouth Bass, Kokanee Salmon, Rainbow Trout and German Browns. Crawdads/Crayfish can be caught in the Crooked and Deschutes Rivers.
If you're into hiking, don't miss the Tam-a-lau Trail, a 6-mile loop with a moderate elevation gain of 600 feet that starts at the Deschute Campground in Cove Palisades State Park. Don't miss the Crooked River Petroglyph, a 2000-year-old, 10-ton engraved basalt boulder that was discovered three years before the lake was created.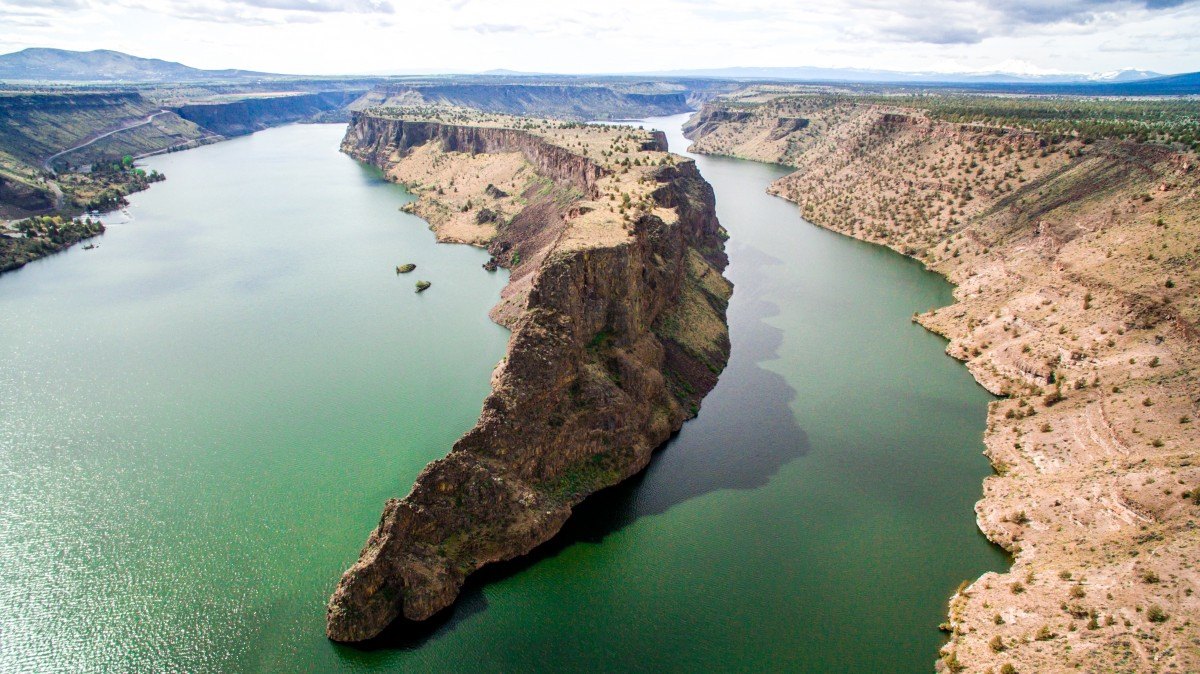 Begin planning your Billy Chinook adventure today! Call us at 888-454-8825 or Request Information Online and an agent will be in touch with you.