Shasta Lake, An Essential California Experience
Author

Heather

Posted On

Oct 1, 2021

Category

Destinations, Things to Do
Shasta Lake, An Essential California Experience
Nestled in the beautiful Trinity National Forest in Northern California is Shasta Lake; created by the Shasta Dam, the second largest manmade dam in the US. The majestic mountain and forest scenery is unmatched with the incredible backdrop of Mount Shasta, making Shasta Lake a top destination for water and nature lovers.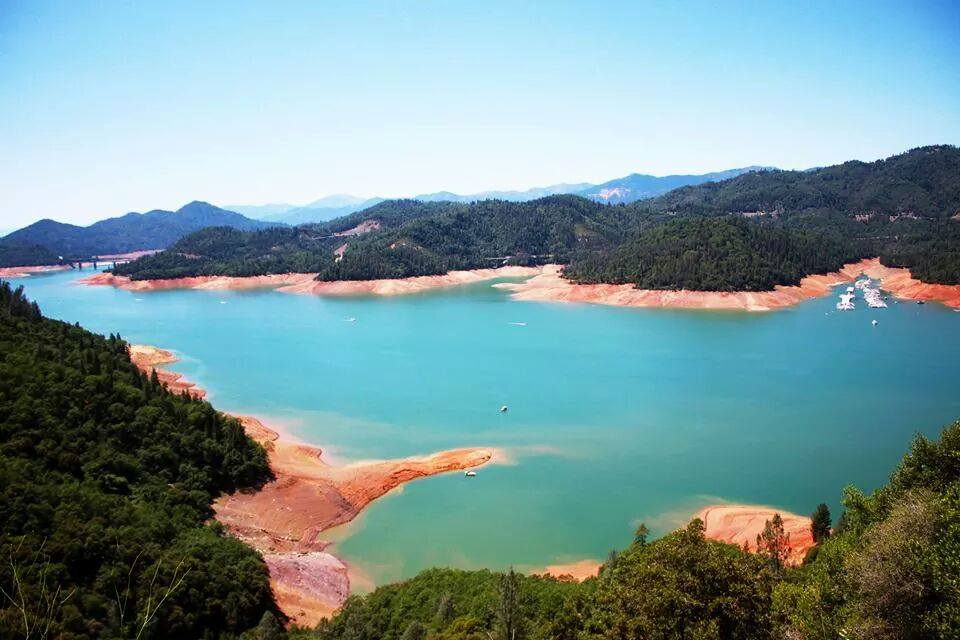 The lake is known for the glass like water that is perfect for any water sport imaginable: wakeboarding, water skiing, tubing, jet skiing, kayaking, paddle-boarding, fishing, and swimming. Having a houseboat gives you an all-access pass to the lake. Use your houseboat home base as a starting point for your daily adventures, whether that's hanging out in the sun, throwing a fishing line off the back patio, or heading out to explore. This is YOUR lake vacation.
Shasta is the #1 fishing lake in California, as there are over 20 species of fish in these waters: land-locked King Salmon, Rainbow/Brown Trout, Small/Largemouth/Spotted Bass, Catfish, Panfish, and Sturgeon, being the most sought after catches.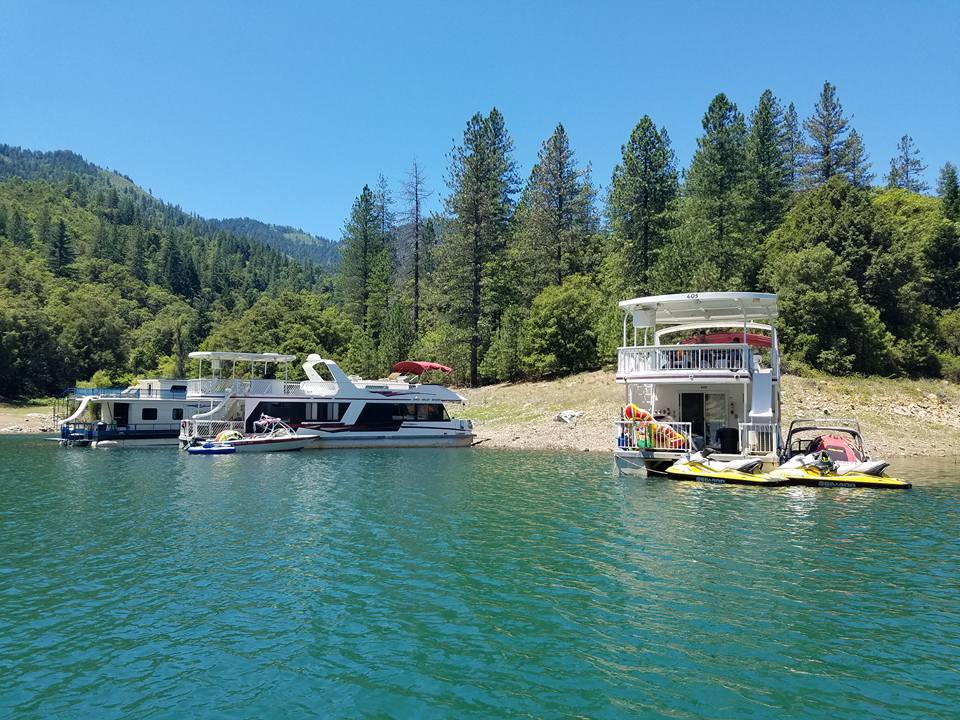 One of the not-to-be-missed attractions on Lake Shasta is the Caverns. Park your houseboat on the shoreline near the courtesy dock up the McCloud Arm of the lake. Explore the limestone columns, stalagmites and stalactites that were formed by flowing water approximately 250 million years ago. Samwel Cave is also on the McCloud Arm, just south of the McCloud Bridge; it was believed to contain magic from the pools where Indigenous Medicine Men would bathe. (Note: the Samwel Cave trail is only accessible by land.)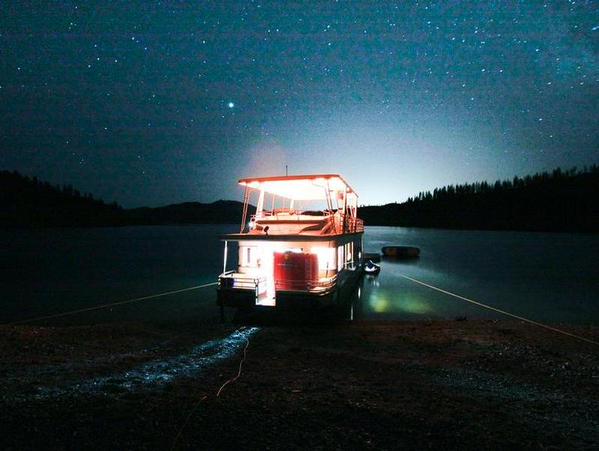 Before the end of your trip, don't forget to slow down, take a breath, and take in the sky of endless stars from the top deck of your houseboat.
We can help put together your next trip and make these Shasta dreams a reality! Give us a call at 888-454-8825 or Request Information Online and an agent will contact you.