Lake Mead or Mohave...That is the Question!
Author

Gina

Category

Destinations, Things to Do
Lake Mead or Mohave...That is the Question!
If you are looking for a desert houseboat location with gorgeous water and breathtaking rock walls, we've got just the place for you. Actually, we have 2 of them! Choose between Lake Mead and Lake Mohave in southern Nevada and experience 2 of our jewels of the desert.
Thanks to the Hoover Dam, 9 trillion gallons of water, and four separate basins, Lake Mead exists as a red rock desert oasis. Located only 45 minutes from Las Vegas and boasting 759 miles of shoreline, Lake Mead is twice the size of Rhode Island making it the largest reservoir in the United States and a popular houseboating destination. With endless coves and beaches, boaters, canoers, and kayakers can always find a secluded cove to explore, even during the busy season. If fishing is your game, then pick a cove. Lake Mead is notorious for its wealth of Striped Bass amongst other fish such as; Rainbow Trout, Channel Catfish, Largemouth Black Bass, Crappie, and Tilapia. If you are feeling like stretching your sea legs, then take a hike on one of Lake Mead's paved or unpaved trails.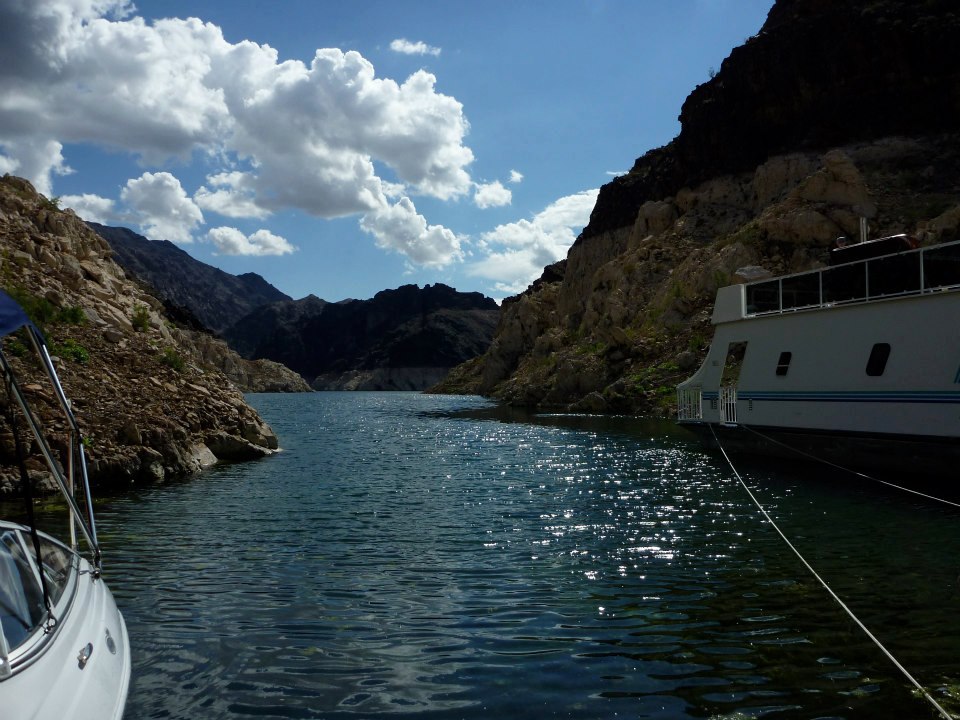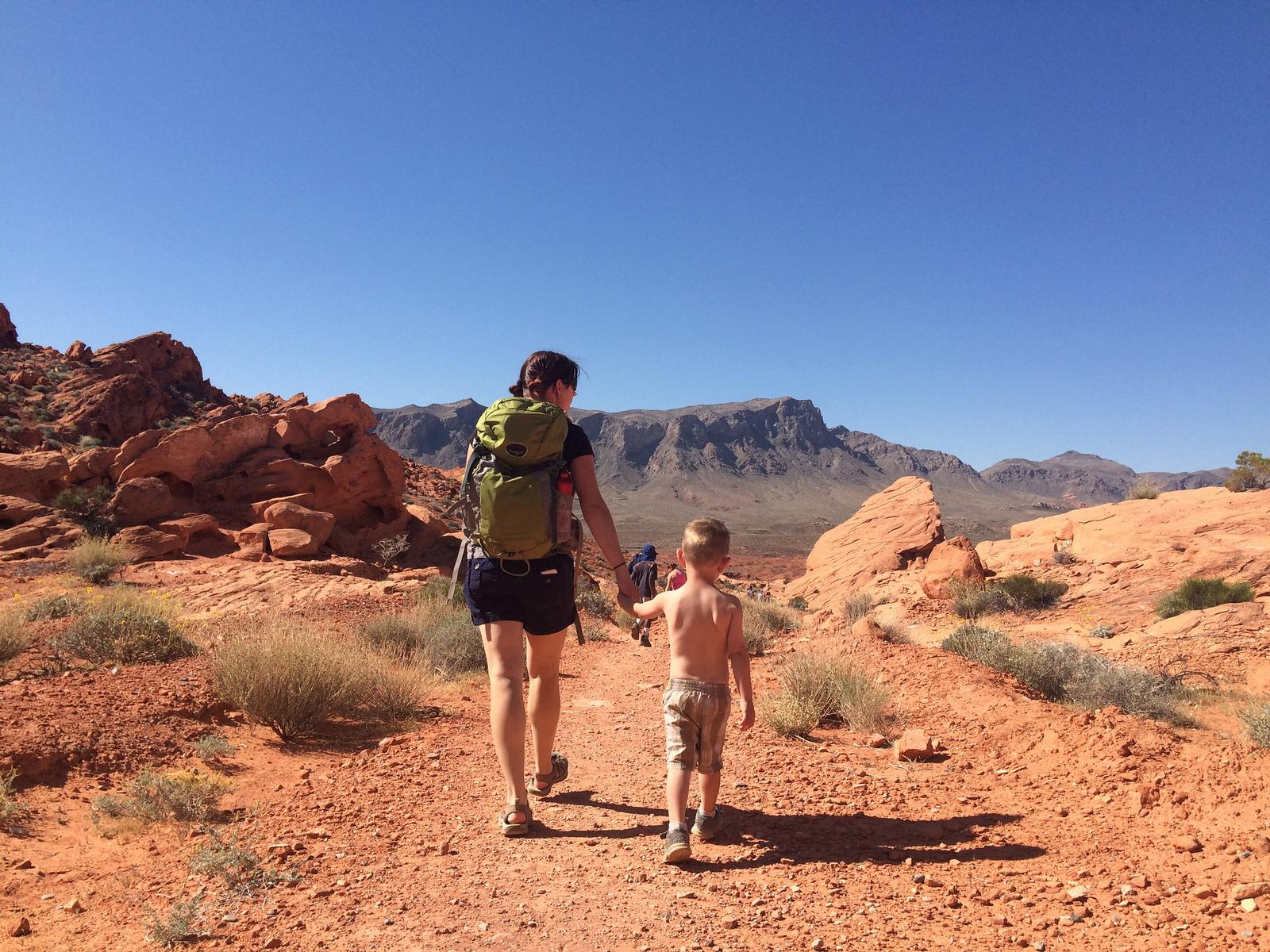 If you have reached your sunning limit, try scuba diving at one of the top freshwater lakes in the world for scuba. Depths range allowing diving for both novice and intermediate divers. There is truly something for everyone at Lake Mead.
If you are looking for something smaller, lesser-known and more serene, Lake Mohave is your destination. Located on the Colorado River and less than an hour and a half from Laughlin, Lake Mohave lies between the Hoover Dam and Davis Dam. Lake Mohave is part of the Lake Mead Recreation Area and is administered by the National Park Service. Shallow and narrow compared to Lake Mead, the majority of Lake Mohave's length lies within the steep, narrow walls of Black, Eldorado, Painted, and Pyramid canyons. The northern end of the reservoir is constrained by the steep rock walls of Black Canyon. Hundreds of white sandy beaches can be accessed by houseboat to ensure the utmost of privacy. Known for Rainbow Trout, the U.S Fish & Wildlife Service hatchery at Willow Beach will release them every Friday! Striped and Largemouth Bass are good throughout the lake with Crappie, Bluegill, Green Sunfish and Catfish being more lucrative on the northern end of the lake. Named for the Mohave Indians who previously inhabited this region of the Colorado River Valley, Lake Mohave offers a variety of recreational opportunities including boating, kayaking, canoeing, fishing, scuba diving, swimming, hiking, sightseeing, relaxing and more!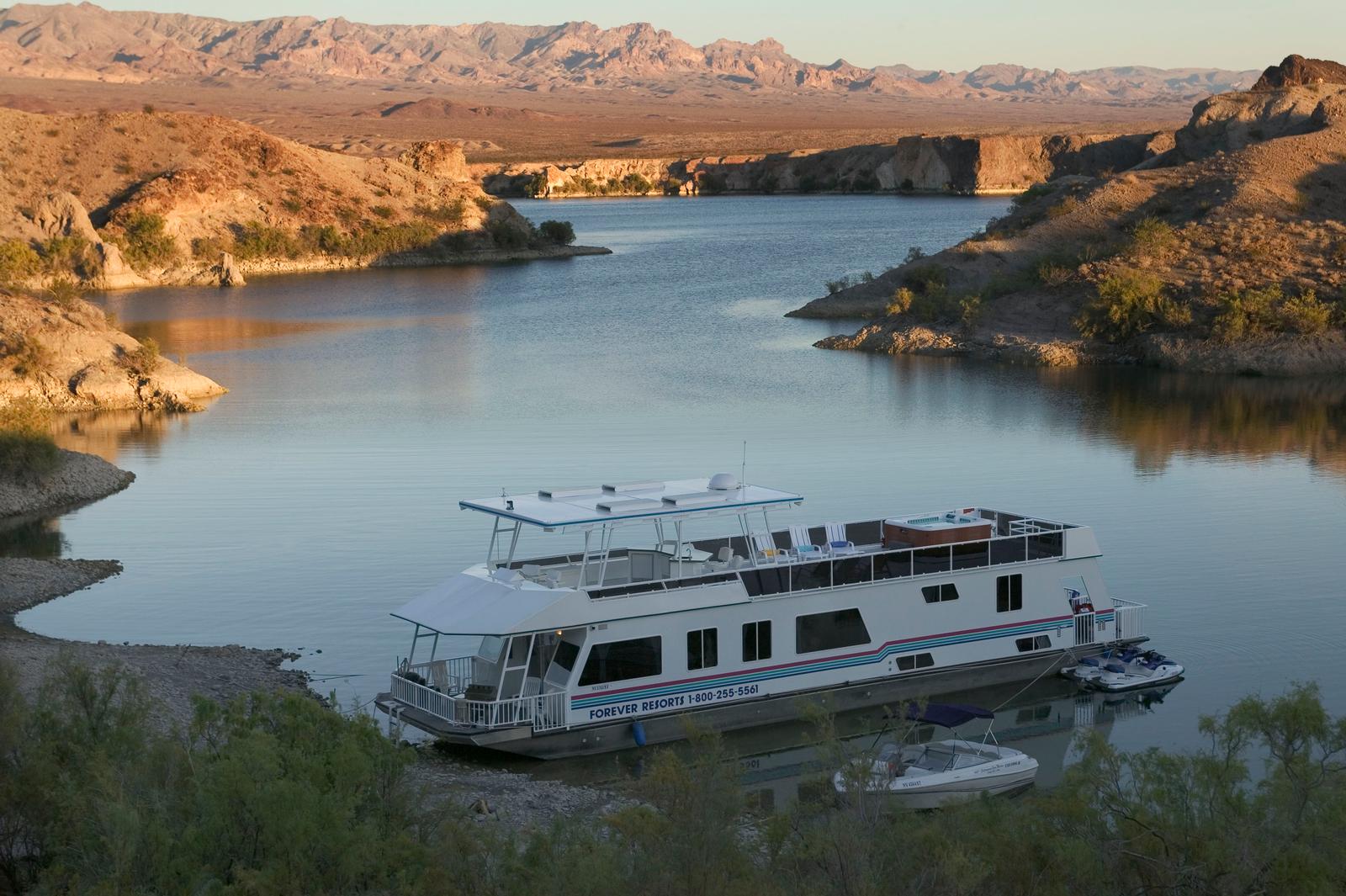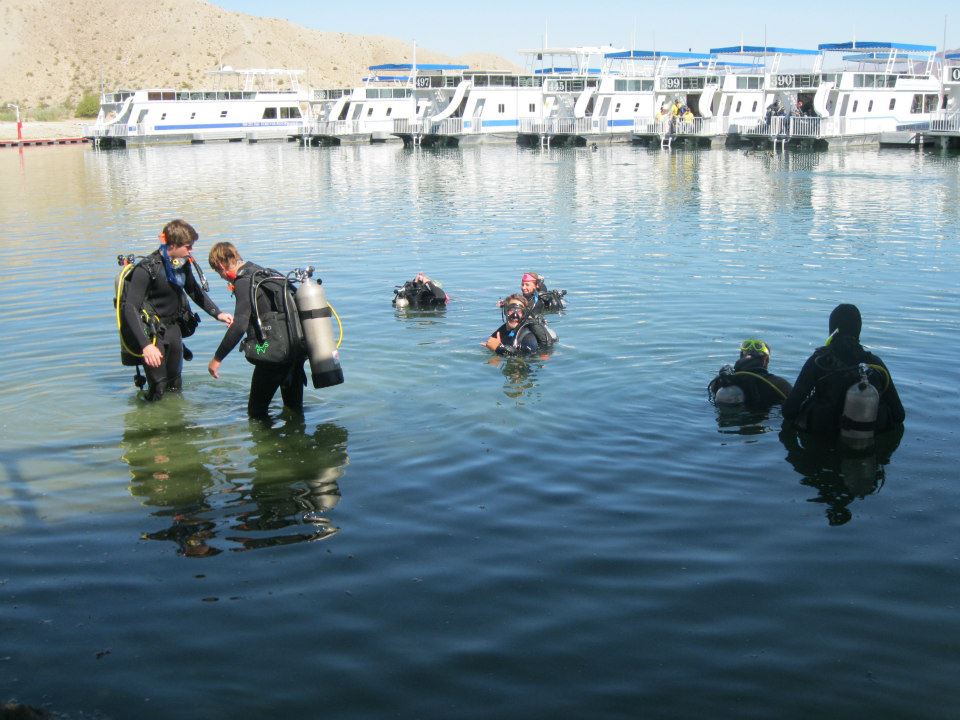 Either location will offer houseboating, fun, and a relaxing vacation you enjoy to the fullest.