The Perfect Shasta Vacation
Author

Gina

Category

Destinations, Good News 'n Stuff, Things to Do
The Perfect Shasta Vacation
Are you looking for a vacation spot that offers the best of nature, relaxation, and adventure? A romantic weekend or a week of family fun? Shasta Lake has all of that and so much more.
First, let's start with a houseboat. Choose from 14 different models at either Silverthorn, Jones Valley, or Bridge Bay Marina. Then picture yourself relaxing on the deck of your houseboat, holding a nice glass of wine, while gazing at the astonishing view of Mount Shasta's 14,180 ft snow-capped peak. Then just give us a call and we will take care of the rest!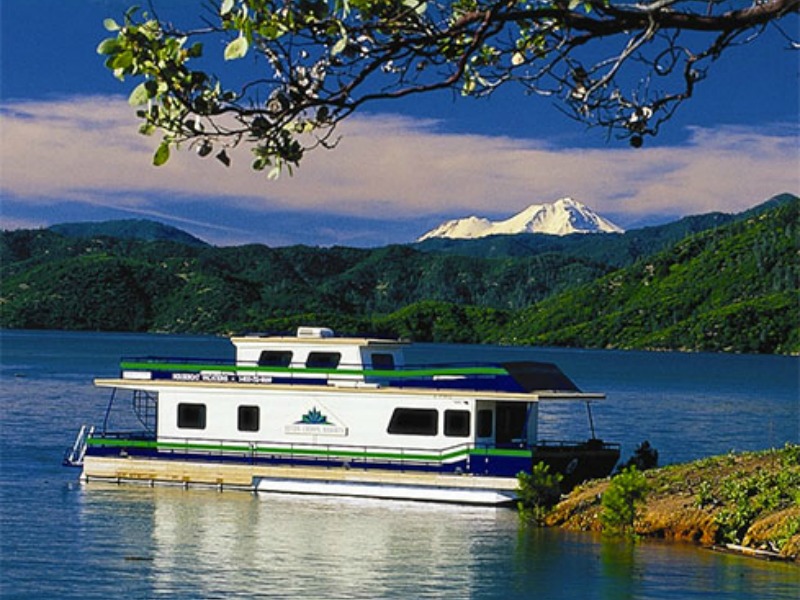 Located in Redding, California, Shasta lake has plenty of room for privacy with over 370 miles of shoreline. Steep mountain hills, dense green pine trees and forests, waterfalls, secluded creeks and hundreds of coves to claim makes Shasta a must go destination. Nestled in the magical Trinity National Forest this lake earns the spot of California's largest man-made reservoir.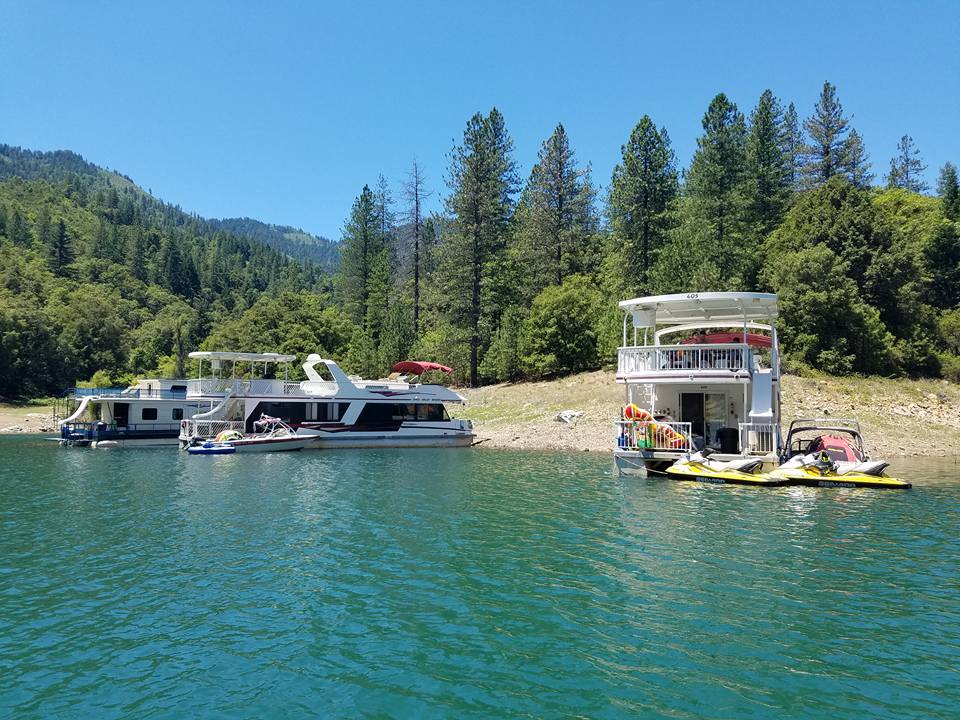 Here are a few other activities to consider while visiting Shasta Lake:
Fishing- Drop your line in the #1 fishing destination in California!
There are more than 20 species of fish including Landlocked King Salmon, Rainbow and Brown Trout, Small and Largemouth Bass, Spotted Bass, Catfish, Panfish, and even Sturgeon, to name a few.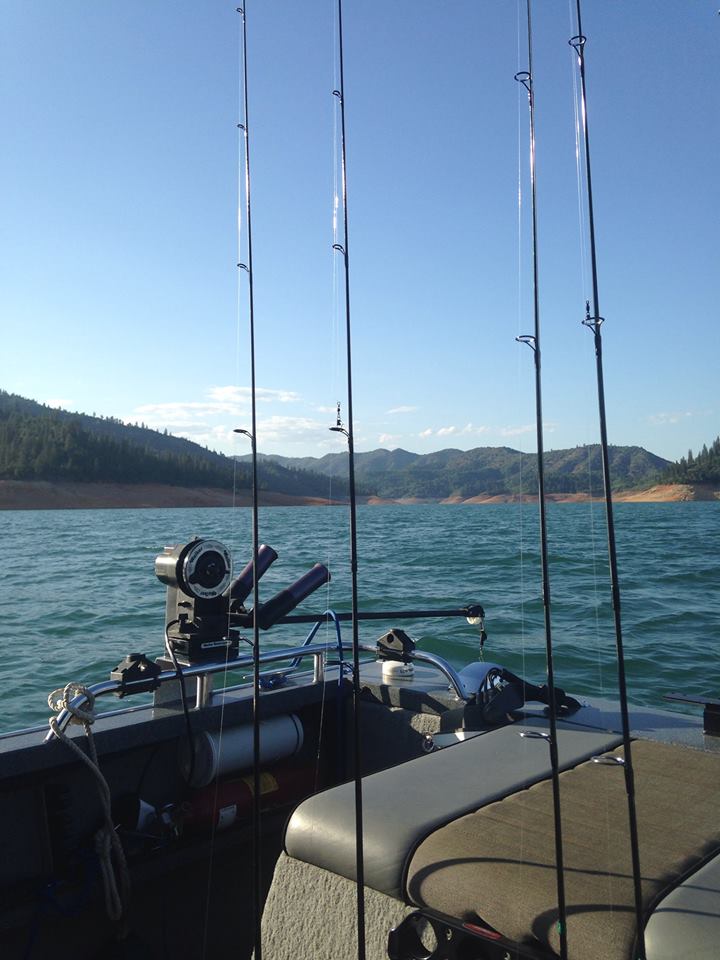 Hiking- A great way to experience the lake!
Clikapudi Trail- An 8-mile loop which begins and ends at the Jones Valley boat ramp. The trail climbs through a forest of black oak and offers great views of the Pit Arm of the lake.

Bailey Cove Trail- A scenic hike along the lower McCloud Arm which circles what used to be a mountain.

Packers Bay Trails- Four trails ranging from short 0.4 mile overlooks to longer 2.8-mile loops. The overlook trail is a short hike to a view of the Sacramento River Arm of the lake.

Samwel Cave Nature Trail- Beach your houseboat at the trailhead, 1 mile south of the McCloud Bridge campground. A large opening in the cavern is accessible to all, while permits are required to explore the smaller portions of the cave.

Greens Creek Trail- A 5.85-mile hike each way starting at the Greens Creek boat-in-campground. Here you can climb a ridge of limestone formations that divide the McCloud Arm and Squaw Creek Arm, providing excellent views and ending at the old mining location Bully Hill along the lake.
Bully Hill Mine Ruins- Ruins of the Copper mines from usage between 1905 and 1925. All other mining towns are now underwater except for Bully Hill, on the Squaw Creek Arm of the lake.
Shasta Caverns- 20359 Shasta Cavern Rd, Lake Head, CA 96051, Phone: 800-795-2283, (530-238-2341-This cavern can be reached by car or boat. Boaters will head north on the McCloud River Arm
Whether you are yearning for highs of 96 degrees in July or August, or cooler temperatures in the Spring and Fall, there is always something here for you on Shasta Lake! Give us a call at 888-454-8825 for more information.