Reasons to Rent a Watercraft
Author

Heather

Category

How To, Things to Do, Tricks of the Trade
Reasons to Rent a Watercraft
If there's one thing we recommend that you have with you on your houseboat vacation, it's a watercraft (like a powerboat or jet ski.)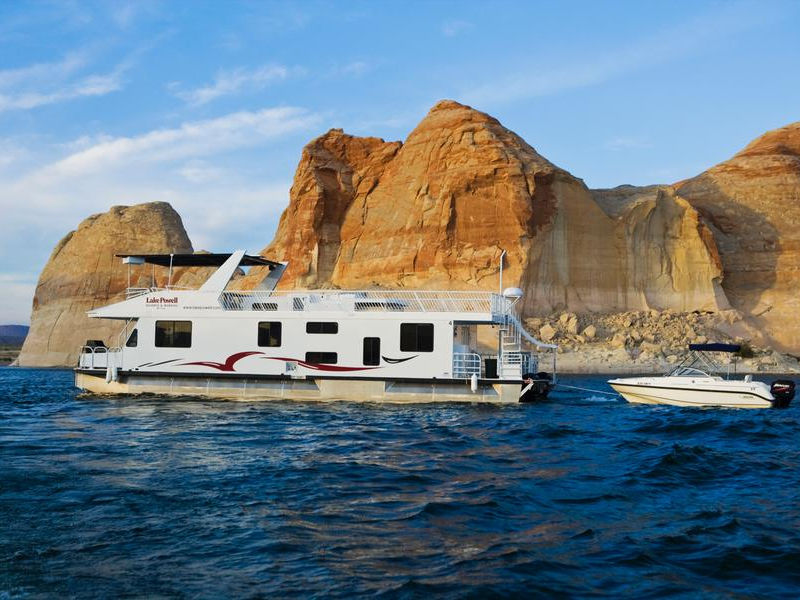 Can houseboating still be a great time if you don't have one? Absolutely! Houseboating is what you make it. But here are a few reasons you might want to consider renting or bringing one with you:
They're time savers:
Using your houseboat as a home base and watercrafts for exploration can save you time in more ways than one. Houseboats only travel at about 5-8 mph, where a powerboat/jet ski will go at least 20 mph. So you can cover more area in less time.
Mooring and unmooring the houseboat can be time consuming. If you're moving your houseboat more than once during your trip, that time adds up.
It can help to have a 'scout' in the watercraft, to go ahead of the houseboat and scope out some nice beaches or coves to moor up to.
Save on fuel:
Gas prices, am I right? Watercrafts are more fuel efficient than houseboats, simply because they're towing less weight. Using a watercraft to get around will ultimately save you at the pump.
Explore more:
Being smaller and having a quicker response time means you'll have access to more areas on the lake with a watercraft. Houseboats are large and can be difficult to navigate through narrow and windy areas. Having a smaller watercraft will allow you to see more of the area than you otherwise wouldn't be able to see by houseboat.
They're just FUN:
We all have memories of being thrown off of a ski tube and flying across the surface of the water, and that is a tradition worth keeping up and passing on no matter what age. Not to mention, waterskiing or wakeboarding behind a powerboat, or zipping around on a jet ski.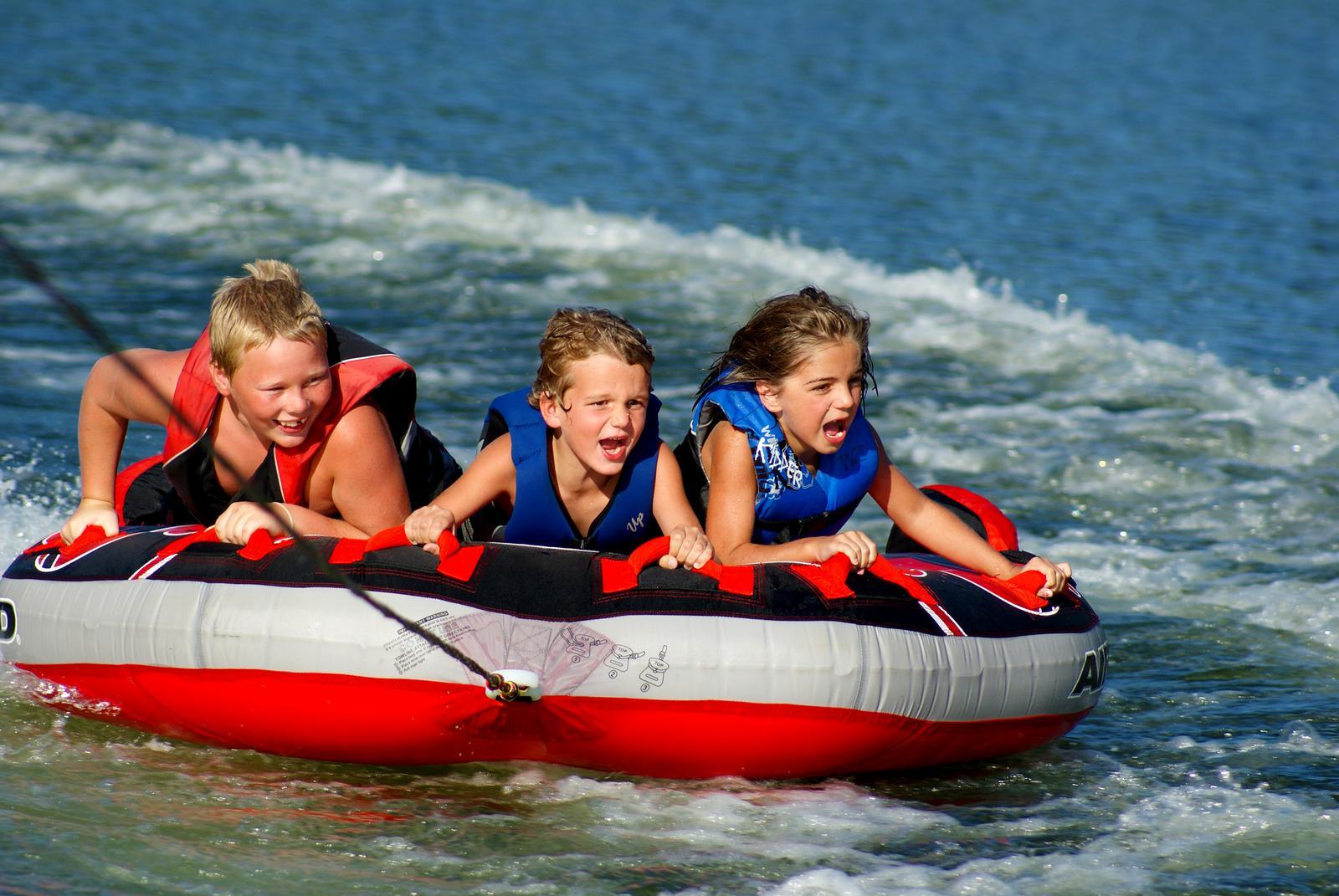 Other things to rent:
Kayaks
Stand-up Paddleboards
Tubes
Wake boards
Bring: pool toys to float on behind the houseboat. (Make sure to check the lake guidelines to see if they are allowed).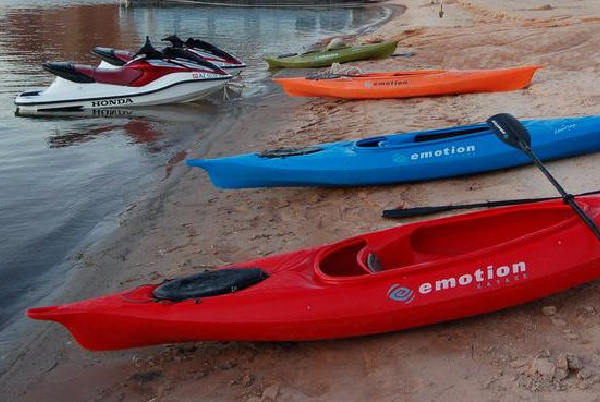 Ask your agent about available options as offerings vary by destination or marina; we'll do our best to help you find what suits you best. Call 888-454-8825 or fill out a Contact Request and an agent will reach out to you.