Houseboat Myths, Busted!
Author

Heather

Category

How To, Tricks of the Trade
Houseboat Myths, Busted!
Among the myriad of questions we get asked daily, the following are simply misconceptions of the houseboat experience.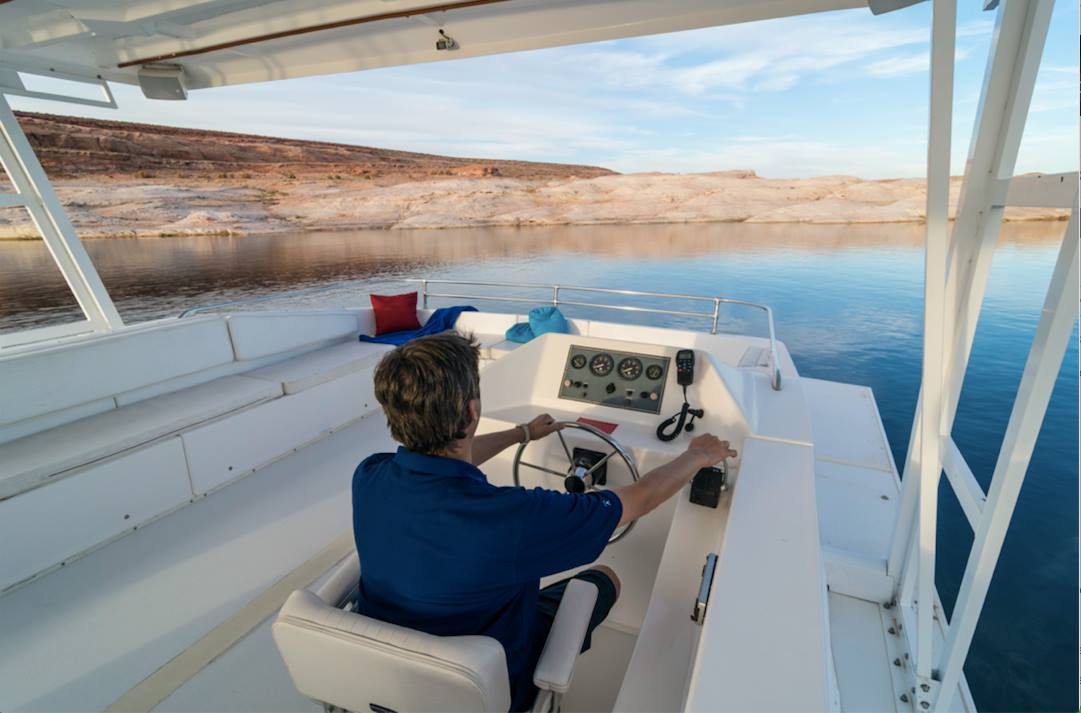 Myth: You have to have a captains license or boating experience to drive a houseboat.
There is generally no prior experience or special licensing required, just a valid drivers' license. The marina staff will go over everything with you in an orientation upon arrival. They will also pilot you in and out of the marina itself, and you'll take over on open water. After that, it's pretty straight forward.
While certification may not be required, it doesn't hurt to become informed. There are online resources and general water safety courses you can do prior to arrival. Some marinas require you to do something along these lines and bring a certificate of completion on arrival (in which case, specific instructions will be included in your confirmation.)
Exceptions: Docked houseboat options on Lake Cumberland or in the Everglades National Park ( these "boatels" stay at the marina)
Myth: Summertime is too busy and crowded to enjoy a houseboat vacation.
Not necessarily. For the most part, these lakes have hundreds of miles of shoreline, so there's plenty of room for everyone! Most people want their own space on the lake, so as a general rule of thumb, they'll find a secluded cove or beach where other boats aren't already parked.
However, there may be some areas that are known for more of a party atmosphere if that's the vibe you're looking for (and it's easy enough to avoid those areas if you're not). Event weekends/holiday weekends may be busier with day traffic near the marinas and will book up faster.
Tip: If your schedule allows, some may prefer to visit in the 'shoulder seasons' in the late spring/ early fall when temperatures are still favorable and rates may be lower than in peak summertime.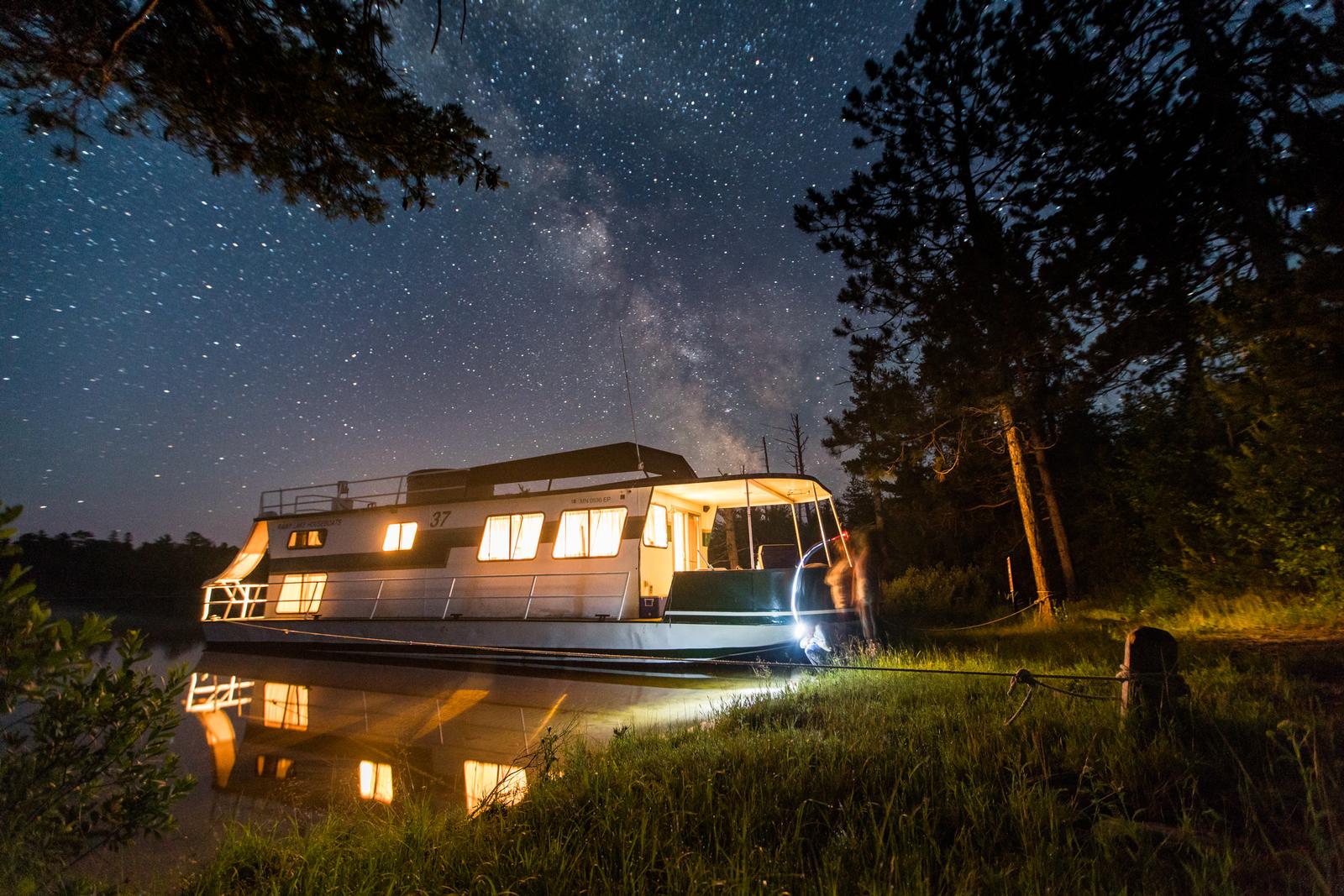 Myth: Houseboats anchor in the center of the lake; you're stuck on the houseboat the whole time.
At most locations, you'll moor the houseboat to the shoreline. This means you'll either bury land anchors in the sand, tie off to stakes you'll drive into the ground, or secure the houseboat to trees/rocks with ropes. The method varies by location, but the idea is the same. When the houseboat is secured to the shoreline, you can hop off the boat and explore, play, build a fire, etc. You can moor virtually anywhere you'd like; the marina staff may have suggestions on where to go/what to look out for, and make you aware of anywhere to steer clear from.
Exceptions: St Johns River, Everglades National Park, Erie Canal, Rideau Canal

Myth: There are restaurants and shopping opportunities along the way, we can make stops and do day excursions from the houseboat.
Most lake locations are more of a natural experience and don't have commercial businesses to stop at. You'll want to come fully prepared with all of your food and beverages.
Exceptions: Riverways and canals like the Erie Canal, Rideau Canal, or the St Johns River.
Have other questions? Don't hesitate to ask! Give us a call at 888-454-8825 or fill out our Contact Form and an agent will reach out to you.