Rideau Canal Sample Itineraries
Author

Heather

Posted On

Apr 1, 2022

Category

Destinations, Things to Do
Rideau Canal Sample Itineraries
The Rideau Canal is a canal that spans over 200 km's long in Ottawa Ontario, Canada. It runs from Ottawa to Kingston, and is said to be "Ontario's best kept secret."
There is so much to see and do along the canal, that you can come back every year and not have the same trip twice. For your first time, plan for at least 5 days, but a week would be better. The best time for houseboat vacations is from mid-May through mid-October; June and September bring milder weather.
There's something for everyone on the Rideau: fishing, wildlife, hiking, cycling, paddling, As well as canal towns with shopping, golfing, restaurants, and dining.
Types of Fish: Largemouth and Smallmouth Bass, Northern Pike, Lake Trout, Yellow Perch, Black Crappie, and Walleye.
Our Horizon Houseboats can accommodate groups of up to 12 with a variety of layouts and amenities, so you're sure to find a boat that's "just right."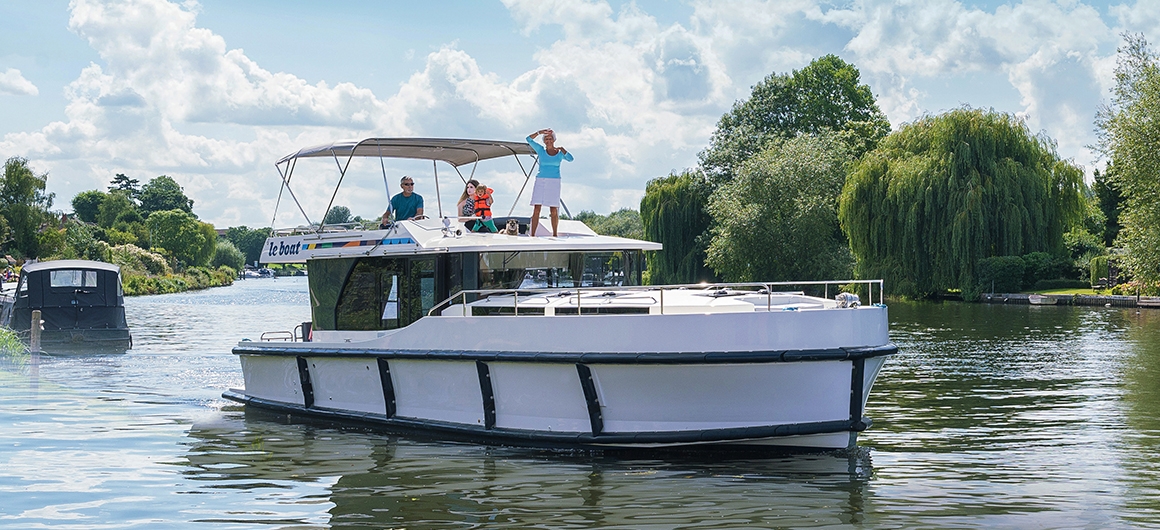 Sample 7 Night Cruise - South of Smith's Falls
(14 locks, 126 km, 27 hours of cruising)
Smith's Falls: full of museums, theaters, art galleries, hiking, biking, and fishing opportunities. The Heritage House Museum is a highlight that offers a view into 1860's family life.
Jones Falls lock: home of the Great Stone Arch Dam. Jones Falls has a flight of 3 lower falls, the highest lift of any other lockstation on the canal.
Westport: a charming village with public docking, shopping, golf courses, and hiking in Foley Mountain Conservation area for amazing views.
Beveridge's Locks: the water connection to Perth "Tay Canal/Haggart's Ditch" - some of the best wildlife viewing
Rideau Ferry: a hub for live music and festivals in the summertime, and a biannual Vintage Boat Regatta
Portland: a small village on Big Rideau Lake with antique shops, local cheesemakers and wineries, and a local B&B that offers horseback riding.
Newboro: a destination for anglers. Largemouth Bass abound in Newboro Lake. It's also a great opportunity to restock supplies or have a meal at one of the local restaurant. Kilborn's is a unique shopping experience in the heart of this historic town.
Chaffey's Lockstation sits between Indian Lake and Opinicon Lake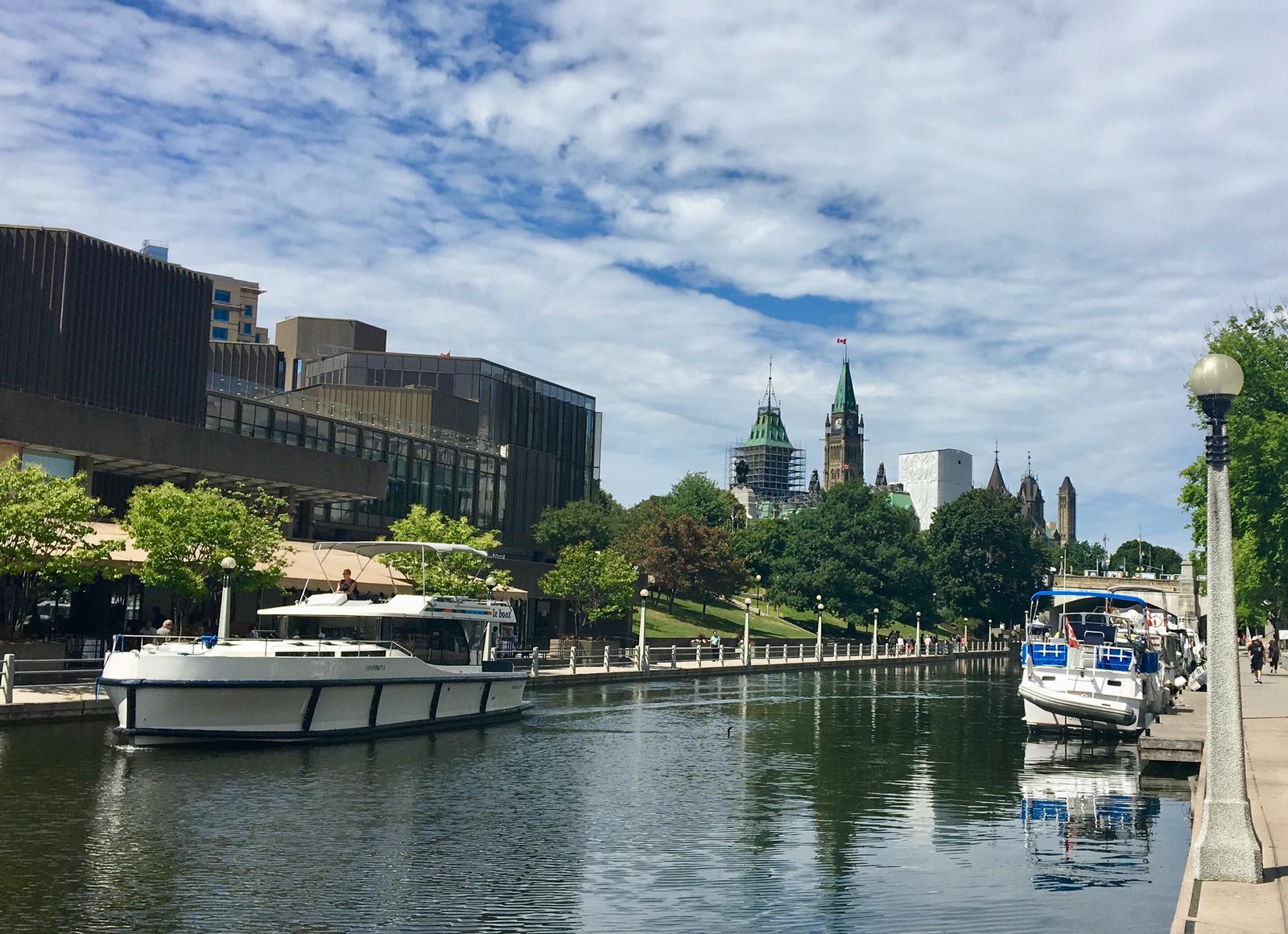 Sample 7 Night Cruise - North of Smith's Falls
(28 locks, 136 km, 34 hours of cruising)
Begin in Smith's Falls (see above)
Merrickville: "Canada's prettiest village" with Victorian-era stone houses, gardens, arts and crafts shops, museums, restaurants, and the best local handmade ice cream and gourmet mustard on the Rideau.
Upper Nicholsons: great for historians and bird-watchers
Burrits Rapid: take a walking tour of the village or walk the "Tip to Tip Trail", a 2 km nature walk.
Long Island: a great location for picnicking, fishing, exploring, and boat watching.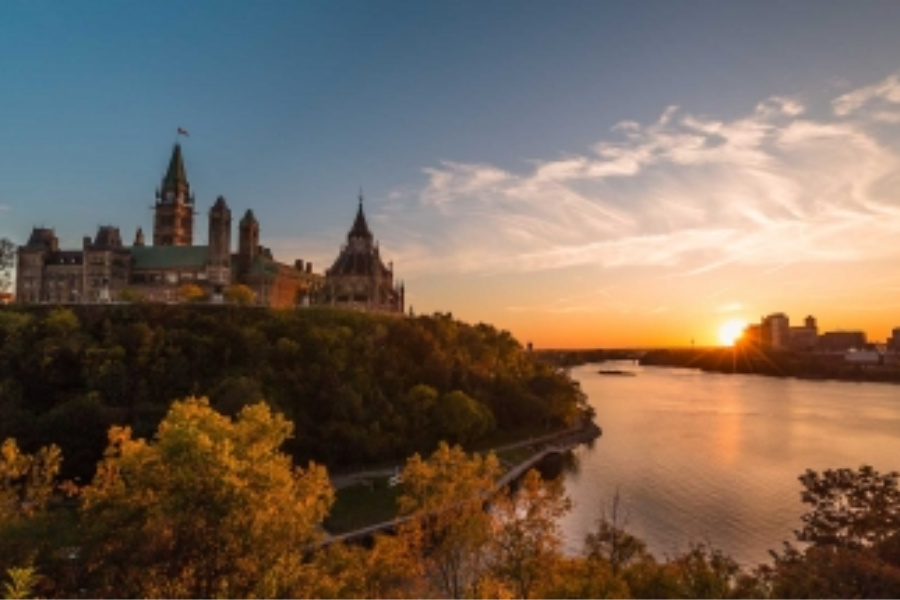 Examples of Shorter/Longer trip lengths:
3 nights to/from Beveridges: 6 locks, 22, km, 6 hours of cruising
4 nights to/from Perth: 10 locks, 42 km, 10 hours of cruising
4 nights to/from Merrickville: 14 locks, 42 km, 13 hours of cruising
10 nights to/from Ottawa: 38 locks, 190 km, 43 hours of cruising
14 nights to/from Kingston: 36 locks, 240 km, 50 hours of cruising
Start planning today! Call us toll free at 888-454-8825 or submit an Online Request and an agent will get back to you.