Safety Tips to Know Before You Go
Author

Heather

Posted On

Jul 8, 2022

Category

Tricks of the Trade
Safety Tips to Know Before You Go
Whether you're a seasoned boater or a first timer, safety is always a priority to ensure the best experience for you and your group.
Check out general boating safety courses online. Some locations will require/highly suggest you take an online course before your trip, so be sure to check your confirmation email or ask your rental agent for those details. Otherwise, BoaterExam.com is a good source to refresh your knowlege of boating and water safety.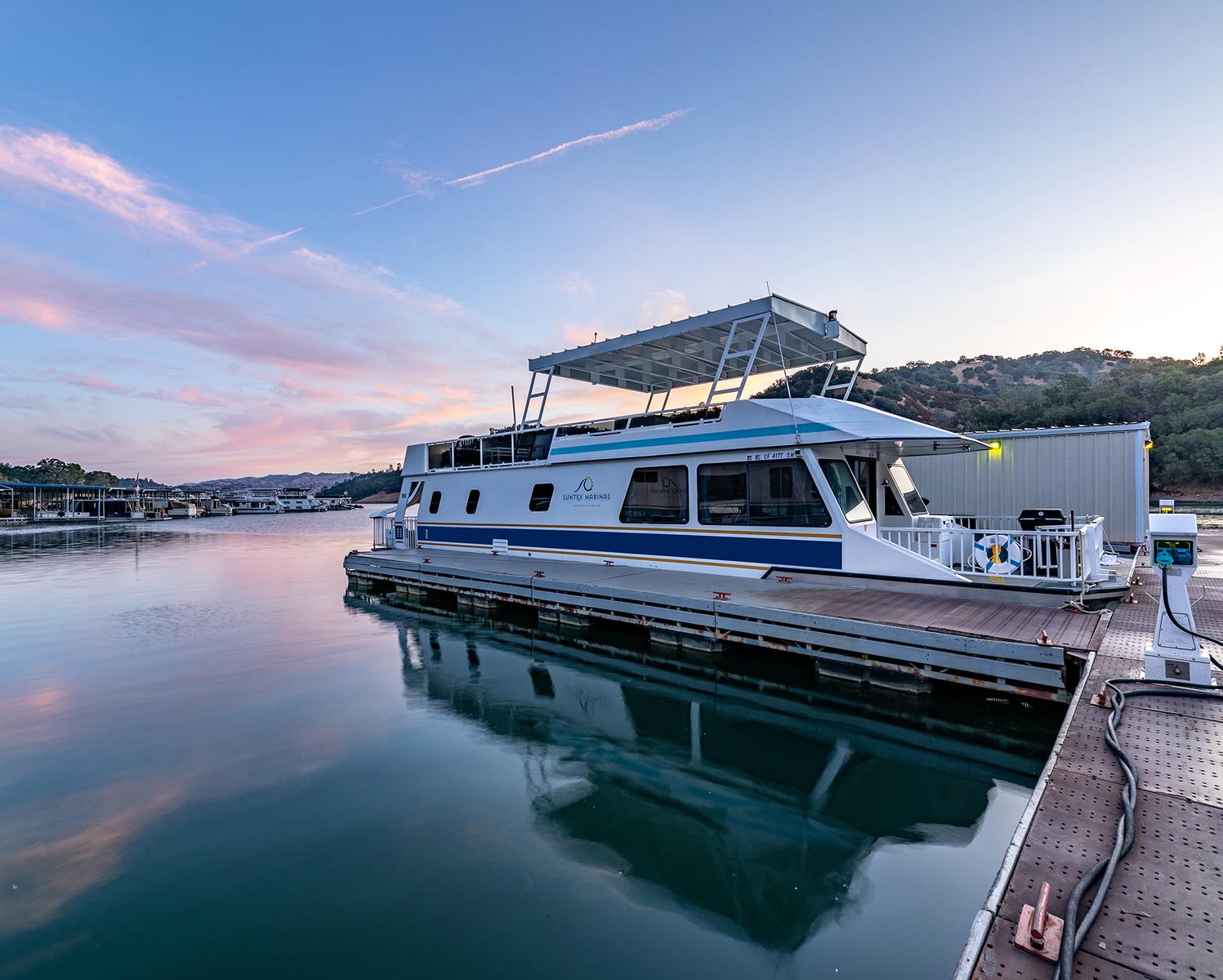 Play Safely
DON'T jump into the water from the houseboat until it's moored to the shoreline and the propellers are turned off
DO wear the appropriate life jacket. All houseboats are equipped with basic safety vests in case of emergency for the number of people it sleeps/maximum capacity. While some marinas will offer or rent ski vests in a variety of sizes, we recommend you bring fitted life vests for small children or anyone who will need one while swimming. For those who are not yet strong swimmers, we also recommend they wear life jackets at all times on the houseboat while going about unsupervised.
DO bring a First Aid Kit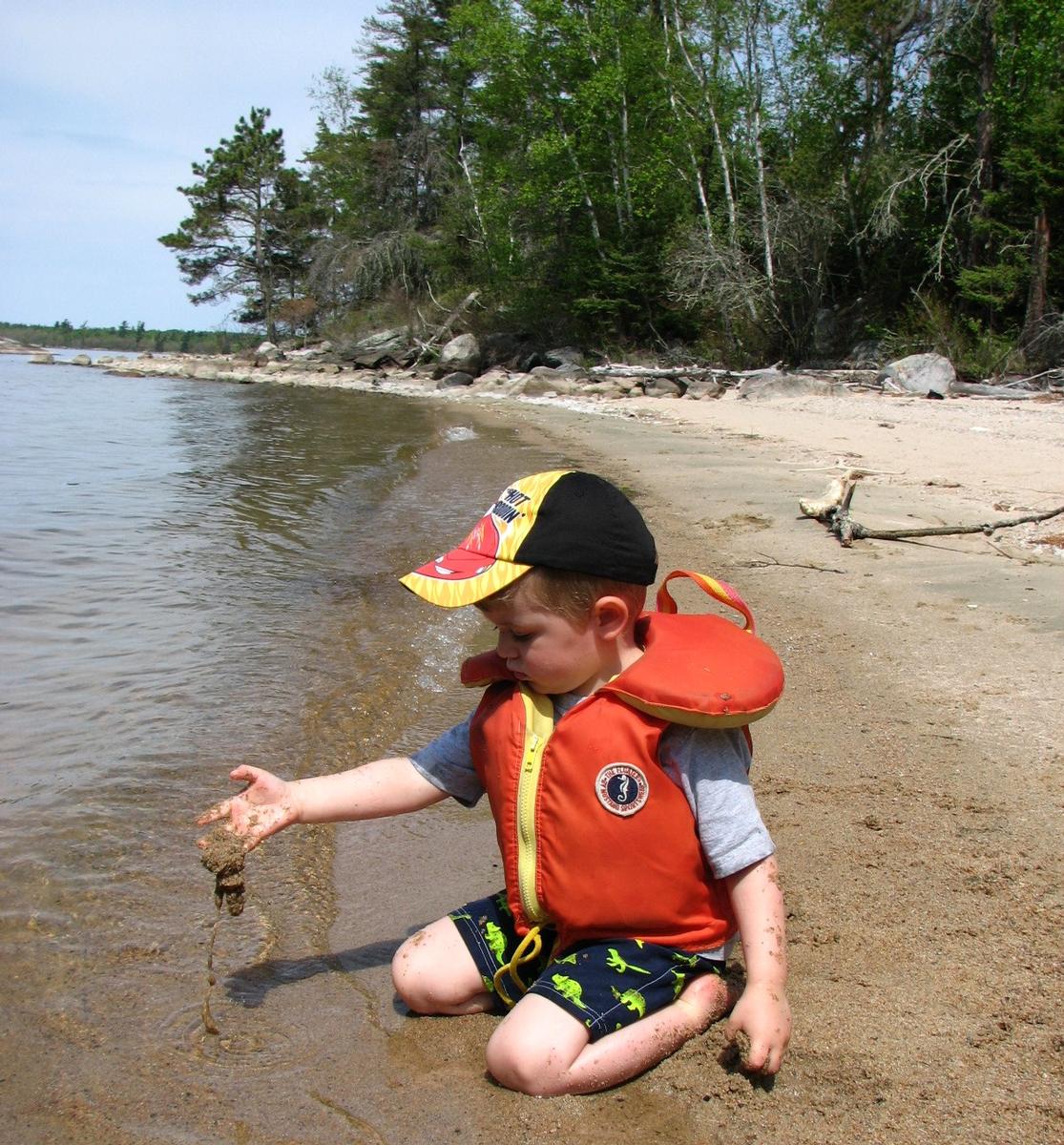 Be aware of the houseboat's mechanical features
DON'T leave the helm while driving or mooring/anchoring
DO check your mooring lines daily and adjust accordingly - make sure lines are tight and haven't changed from the wind/water fluctuation during the night.
DO be mindful of carbon monoxide, which is emitted by the generator. Turn off the generator when you're in the water behind the houseboat, and ask your instructor at the marina about running the generator overnight. Some marinas will recommend you turn off the generator periodically to prevent build up of carbon monoxide.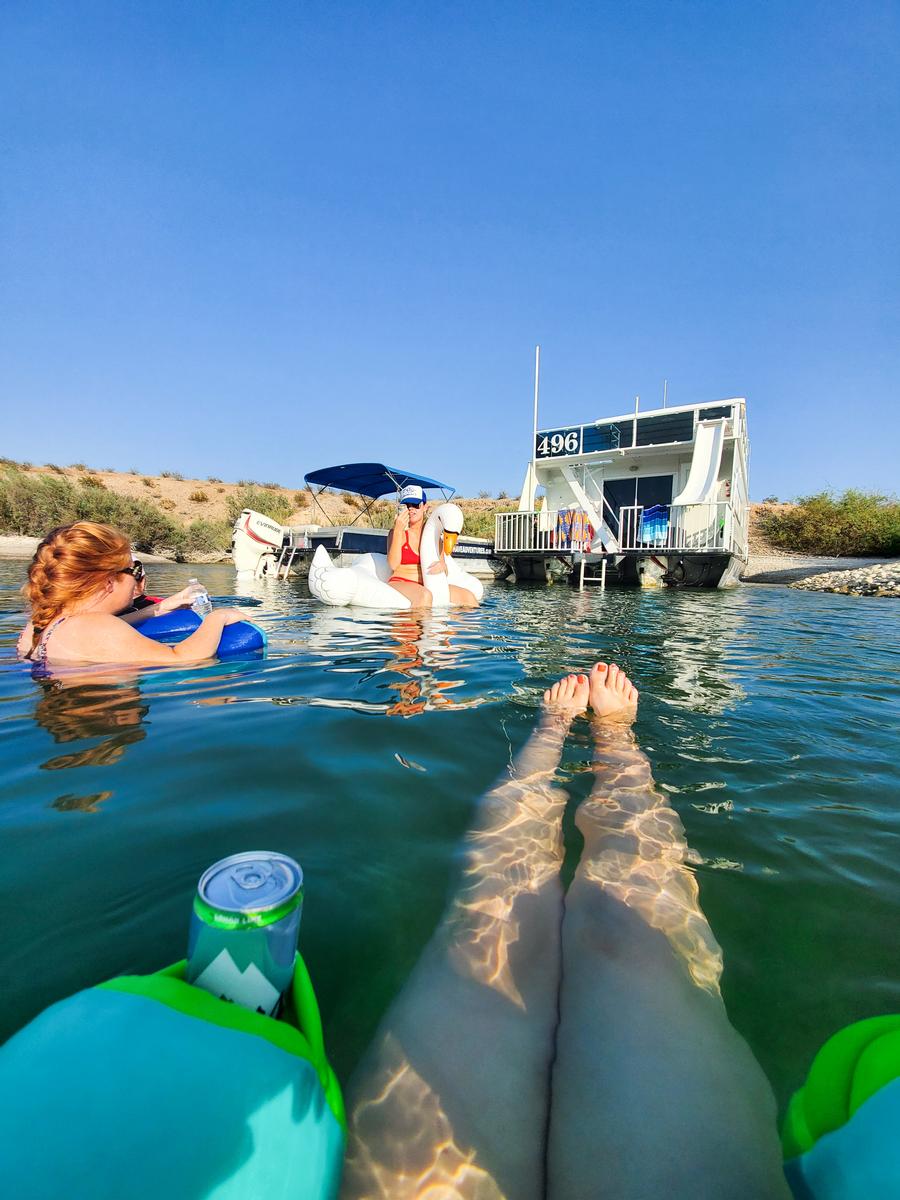 Be sun smart
Pack plenty of sunscreen, and make sure to apply evenly and often. Bring a hat and sunglasses for extra protection. The last thing you want is to be burnt and miserable on vacation.
Campfire safety
Many houseboat destinations allow campfires on the shore. Make sure that the marina you're renting from allows campfires, and check to see if a permit is required. You'll also want to verify whether or not firewood can be purchased at the marina or if you'll need to bring it with you.
Be sure to set up your campfire a safe distance from the houseboat and from any nearby brush.
Always extinguish completely before leaving it unattended.
Don't forget the s'mores!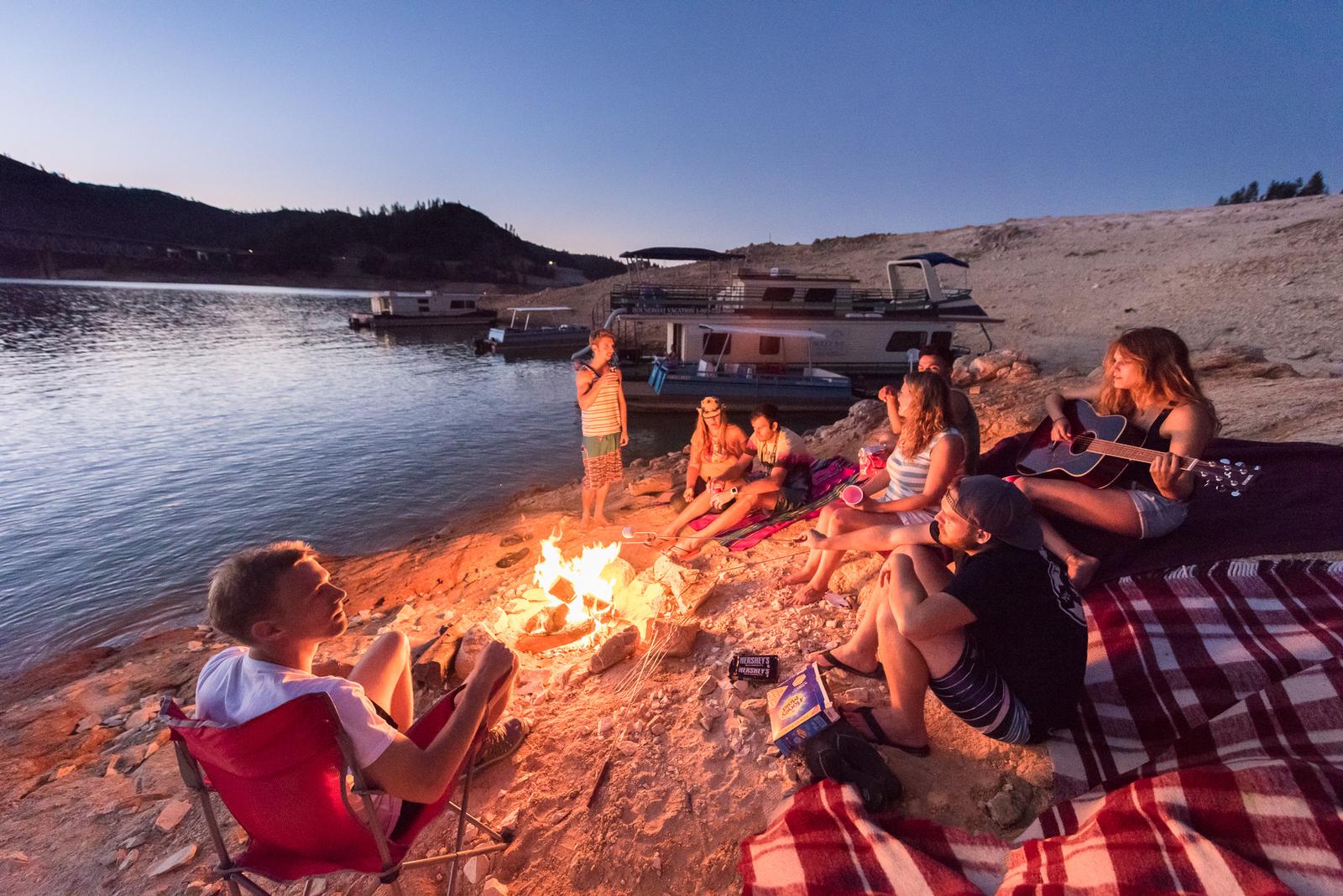 And most importantly: Have FUN!!
Our Houseboat Agents are always happy to answer any questions you have about your trip during the planning process and after you've booked.
Give us a call at 888-454-8825 to start planning your next adventure!