Teaching Your Kids to Fish During Your Houseboat Vacation
Author

Guest Blogger (Jon Sutton)

Category

Guest Bloggers, How To, Things to Do
Teaching Your Kids to Fish During Your Houseboat Vacation
No matter where you intend to head for your houseboat vacation, one thing's for sure: There will be plenty of great fishing opportunities all around you. This means that you'll have a great chance to introduce your kids to the sport of fishing.
But if you want your kids to enjoy learning how to fish, you'll need to make sure they actually catch a few – few kids enjoy holding a rod all day without catching anything. And while you can never guarantee that you'll catch anything, you can certainly improve your chances of catching lots of fish and having a great time by embracing the following tips.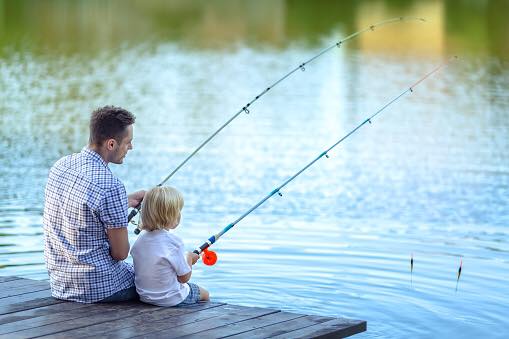 1. Use Simple Gear
Always keep things simple when fishing with kids. A spinning or spincasting combo will work well for most kids, and they won't cause as many tangles and technical problems as some other types of rods and reels will. You can even outfit your kids with cane poles for the ultimate in fishing simplicity. Cane poles are especially effective in tight quarters, such as small fishing piers or the deck of your houseboat.
You'll want to use live bait rigs, consisting of a sinker or bobber, a short leader and a sharp hook, rather than artificial lures. Artificial lures may be more effective for seasoned anglers, but they'll inevitably become snagged on the bottom when used by novices.
2. Fish for Easy-to-Catch Species
The fish available to you will vary considerably depending on where you are vacationing. However, most locations are home to a few species that are typically easy for kids to catch. Some of the best targets for kids include:
· Bluegill
· Green sunfish
· Red breasted sunfish
· Yellow perch
· Channel catfish
· Bullheads
A variety of different baits work for catching these species, although some tend to work better in some places than in others. Nevertheless, earthworms, red wigglers, crickets, leaches and wax worms are effective in most locations.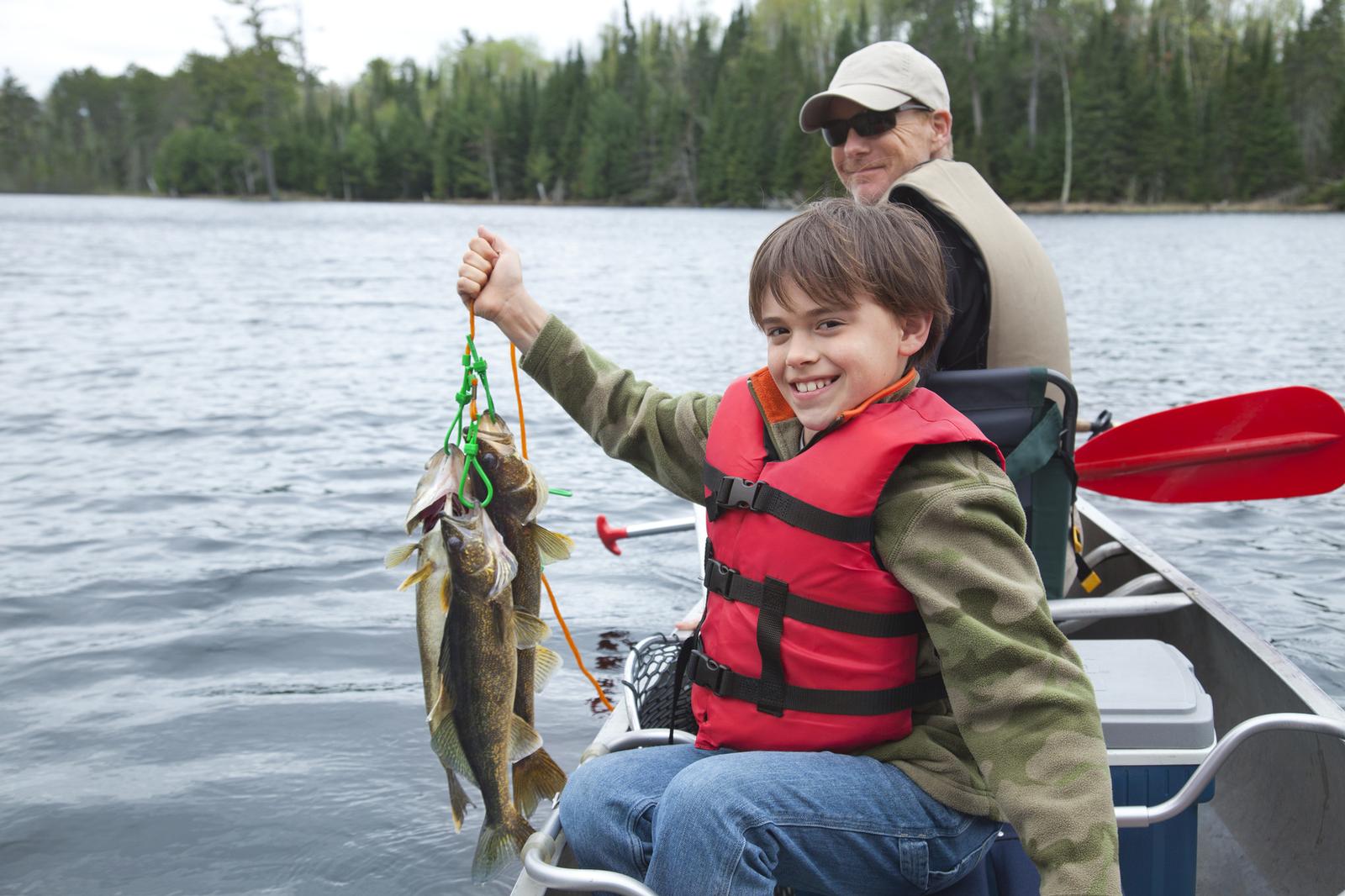 3. Find Locations that Attract Fish
Most anglers subscribe to something called the 80-20 rule, which states that 80 percent of the fish are located in 20 percent of the water. This means that you're unlikely to have any luck by simply chucking a bait in some random location. Instead, you'll want to target areas that usually harbor fish. This includes long points, shaded coves and near submerged plants and trees. Docks and piers are also good places to try your luck, as are the areas near dams and creek mouths. Note that you may need to get off of the houseboat and venture onto shore to access many of these areas.
4. Always Follow Local Fishing Regulations
Be sure that you set a good example for your kids by following all local fishing laws. You'll have to research the local fishing rules and regulations for your vacation spot, as these rules vary widely from state to state. Most places allow children to fish without a license (although the age at which a license becomes necessary varies from place to place), but you'll almost always need one. Start your research by checking with the Department of Natural Resources or Fish and Game Department of the state you're planning to visit.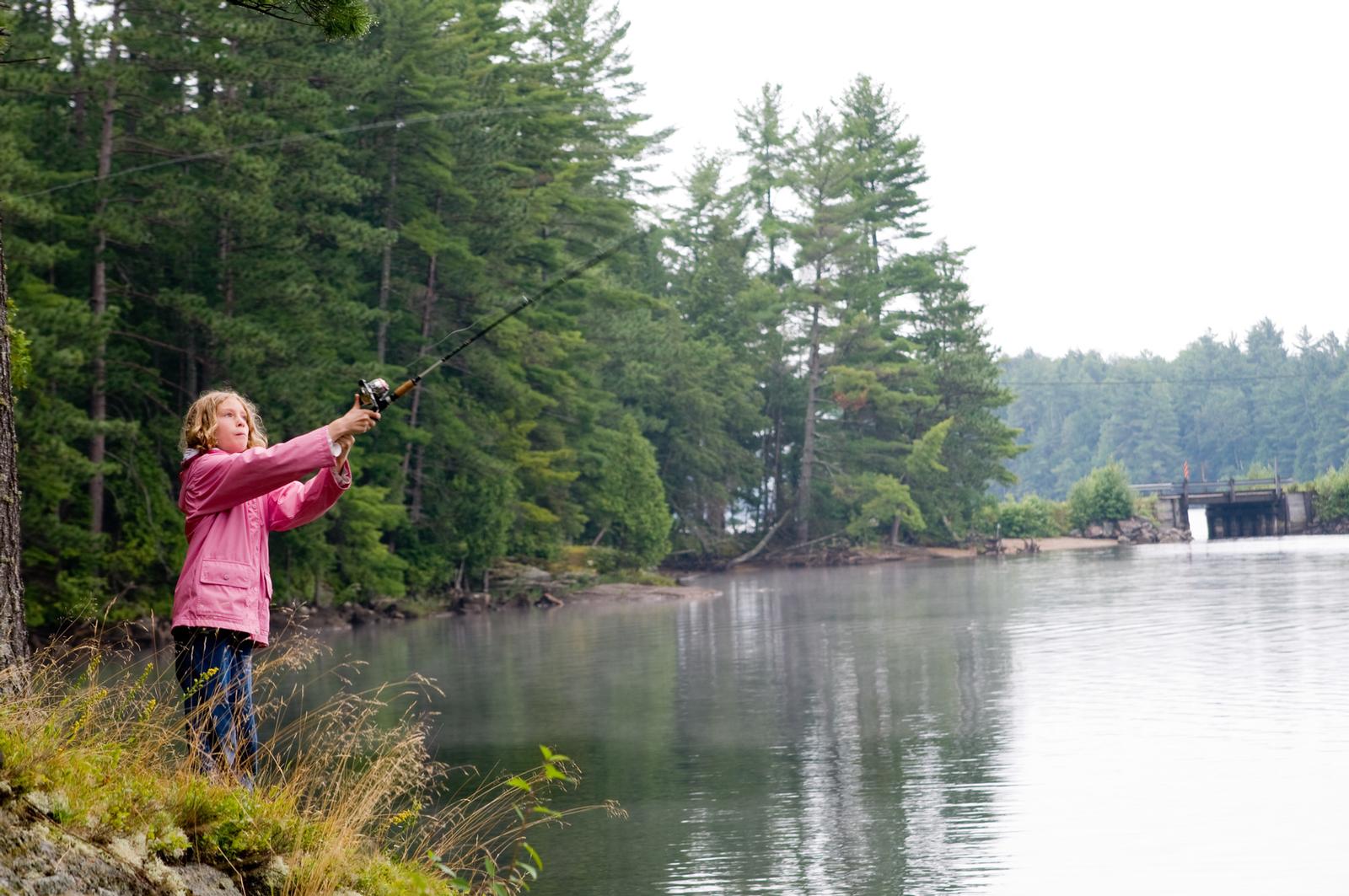 If you'd like to learn more tips for making your kids' first fishing trip a success – including information about the best tackle, equipment and baits to use – check out Outdoor Empire's review of the topic. Teaching your kids to fish is a pretty simple task, but you can always learn more tips to give your kids a better chance at catching a few big ones.
Take a look at the following blog articles for more on fishing at your favorite houseboat locations:
Everything You Need to Know for Fishing at Lake Powell
Fall Fishing at Lake Cumberland
Or see all blog articles here: Houseboating Blog