Top 5 Houseboating Safety Tips
Category

Tricks of the Trade
Top 5 Houseboating Safety Tips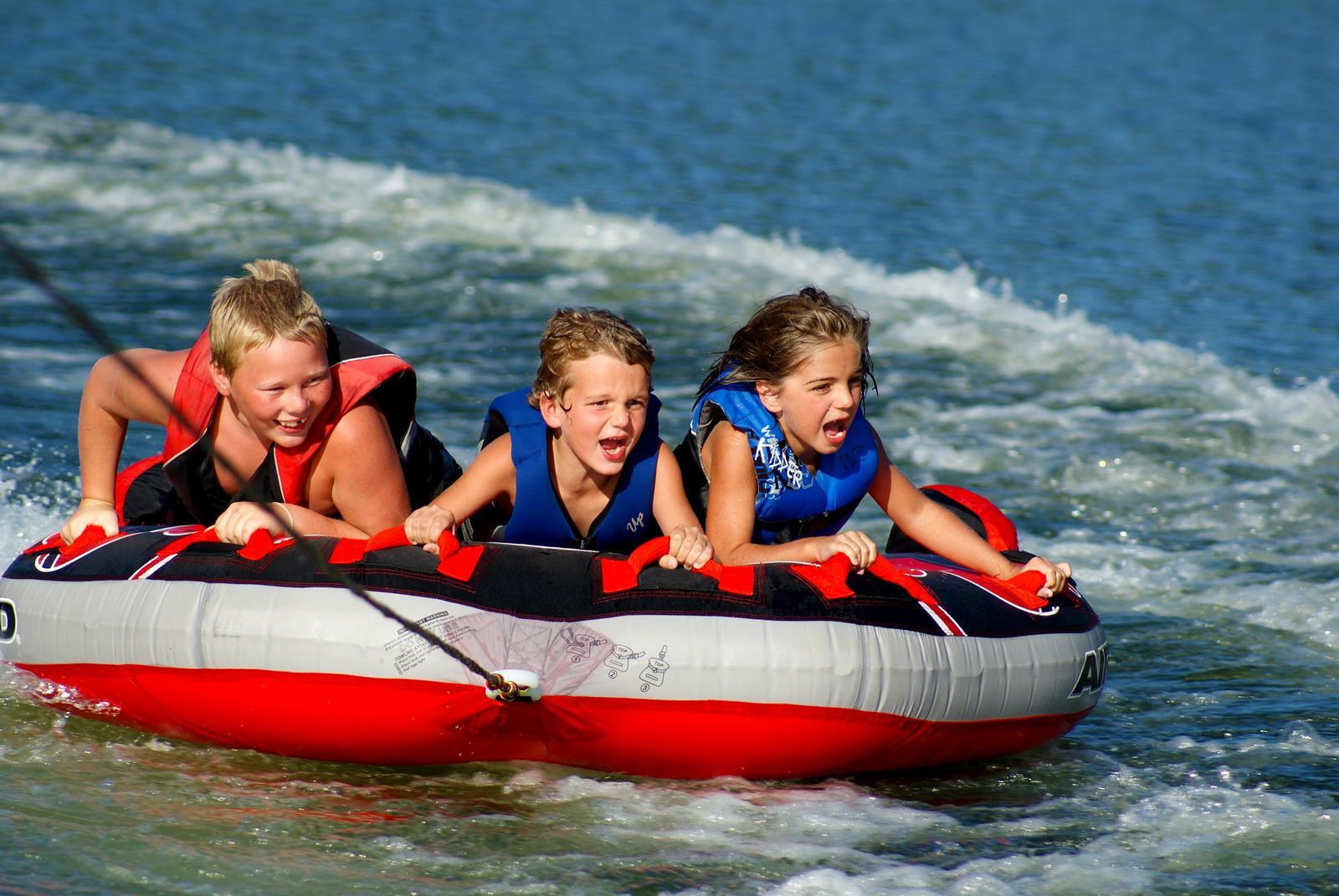 1. Wear the appropriate lifejacket
All of the houseboats listed on our website will provide life jackets for how many the houseboat will sleep. Keep in mind these are basic safety life jackets (think the typical orange and black foam-like kind) and are not water sports life jackets. While some of the marinas we work with will offer a variety of sizes for those needing a life jacket that is larger or smaller than average, you will want to consider bringing your own – especially for small children. We also recommend having children who don't yet know how to swim wear life jackets at all times on the houseboat while going about unsupervised.
2. Protect yourself from the sun
Basking in the warm rays of the sun can be one of the greatest parts about your houseboat trip, but you'll want to be smart about it! The last thing you want is to spend your vacation burnt and miserable – red as a lobster. Sunscreen won't be provided for you on your houseboat, so make sure to bring plenty for you and your group. Apply evenly and often – and don't forget the forgettable places like the tops of your feet and your scalp. If you prefer not to spray sunscreen in your hair follicles, consider bringing a hat. You'll also want to pack your sunglasses to protect your eyes - and perhaps a back up pair in case you misplace them often (happens to the best of us!).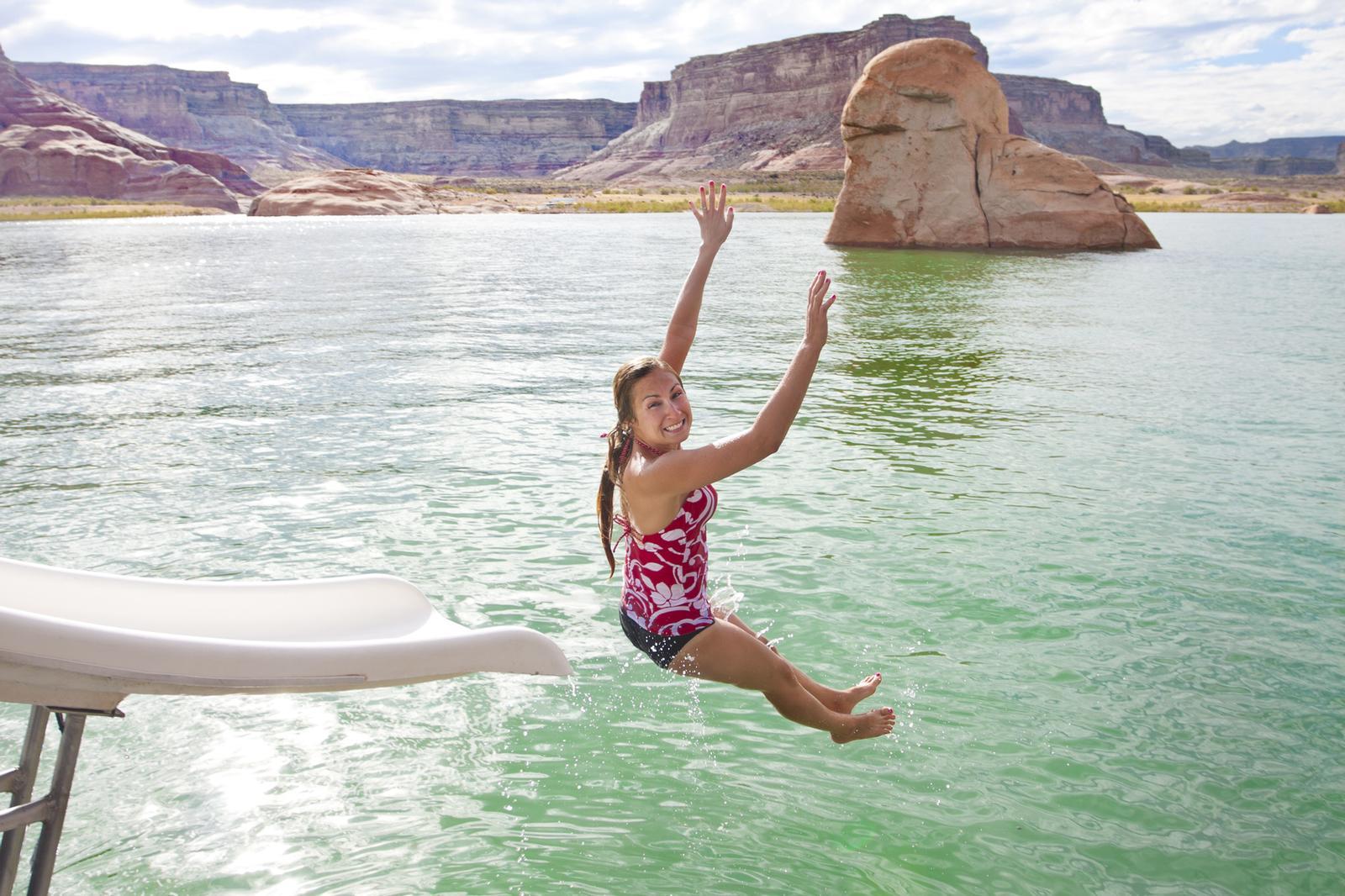 3. Be aware of the houseboats mechanical features
We're often asked if you can swim "off of the houseboat". Yes! The majority of our houseboats will have swim ladders off of the back deck, and many of them will even have slides. However, you must only swim about the houseboat when the engine is off and the houseboat is stationary – to ensure the propellers aren't in motion. This answers another question we're often asked "can we tube/wakeboard/ski behind the houseboat" – no, this would not be safe. The houseboat's generator is also something to be aware of in regards to safety concerns. As the generator emits carbon monoxide, you'll want to be sure it's off when using the slide frequently – as well as refraining from running it all night in order to steer clear from carbon monoxide poisoning.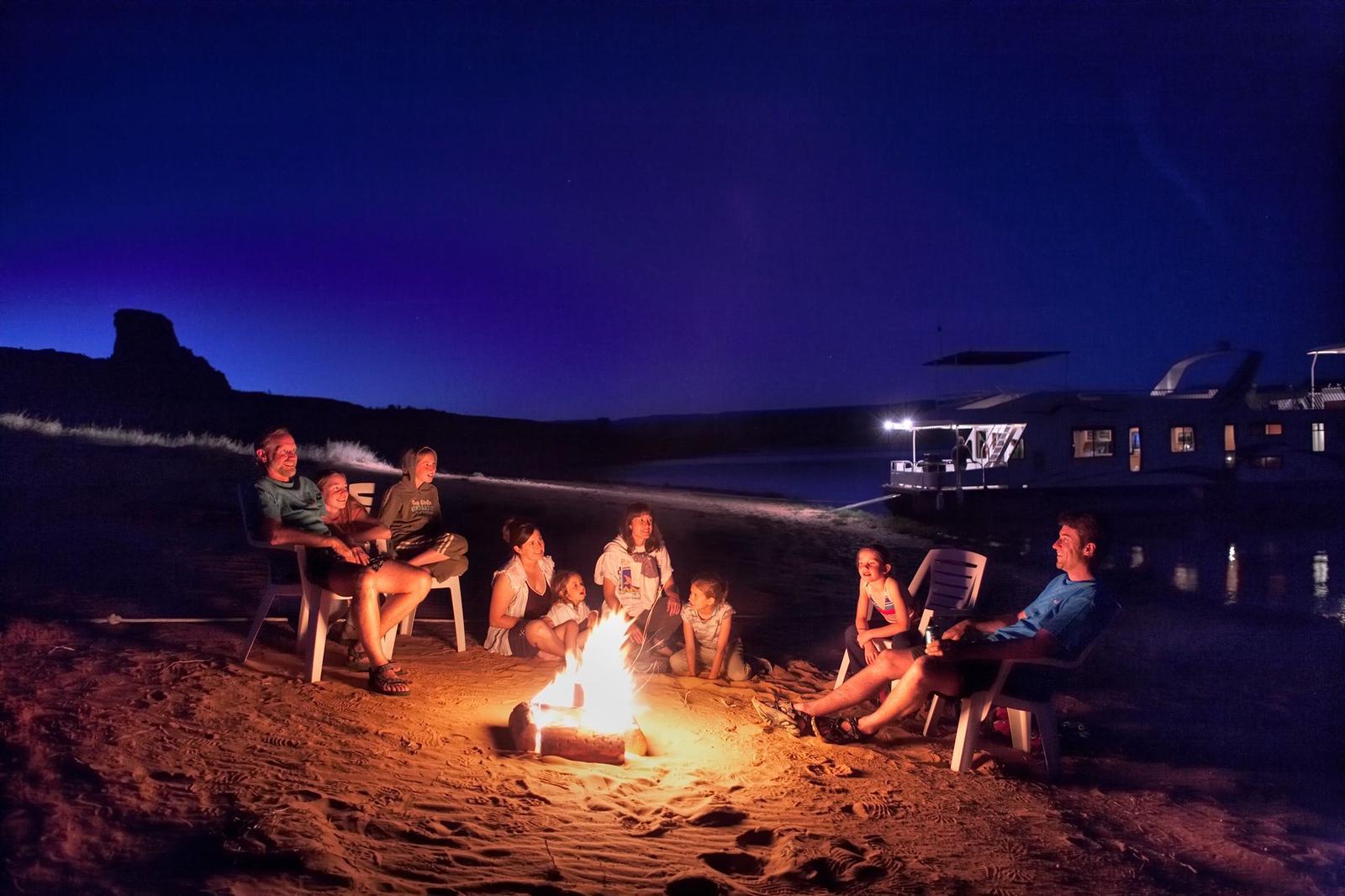 4. Play it safe with your camp fires
Many of our houseboat destinations allow camp fires to be made on shore. If you plan on enjoying one on your vacation, make sure that your specific marina you're renting from allows campfires – and then if they do, check to see if a permit is required. You'll also want to verify whether or not firewood can be purchased at the marina or if you'll want to bring your own (if allowed). When preparing your campfire, be sure to set it up at a safe distance from the houseboat – but keeping it away from any nearby brush that could catch fire. Always keep an eye on little ones near the flames, and most important of all – don't forget the s'mores!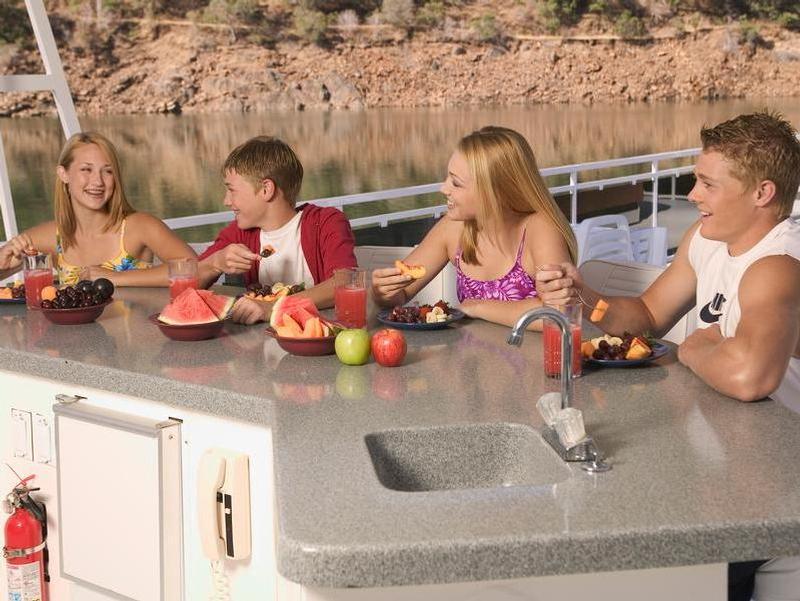 5. Keep your food fresh
All of our houseboats will have refrigerators in the kitchen for storing your groceries, though some models will have fridges that run on propane and others that run off electricity. As you're unable to run your generator non-stop for electricity (it'll need a break every few hours and you may not want to run it all night), we recommend that you place all of your extremely perishable items, such as your milk and meat, in the provided ice chest over night. Ice however, will not be provided, so be sure to bring plenty or head back to the marina mid trip for more if necessary. For the refrigerators that run off of propane, keep in mind that they typically will run a few degrees warmer. You'll want to treat them as if you were at home with a power outage and keep the doors from being open too long or too often.