Unplug, Reset, Reconnect, or Ramp Up on Lake Cumberland
Author

Guest Blogger (Shanalda Burden)

Posted On

Apr 7, 2023

Category

Destinations, Guest Bloggers
Unplug, Reset, Reconnect, or Ramp Up on Lake Cumberland
If you're looking for a unique and relaxing vacation experience, consider renting a houseboat on Lake Cumberland in Kentucky. With over 1,200 miles of shoreline to explore, Lake Cumberland is the perfect destination for your houseboat adventure.
Renting a houseboat is an excellent way to explore Lake Cumberland and its surrounding beauty. You can spend your days cruising the lake, fishing, swimming, and sunbathing on the top deck of your houseboat. Some of the rental houseboats offer luxurious features such as hot tubs, fire pits, and slides. To maximize your experience, bring your boat or rent an additional one to enjoy wakeboarding, water skiing, and tubing opportunities.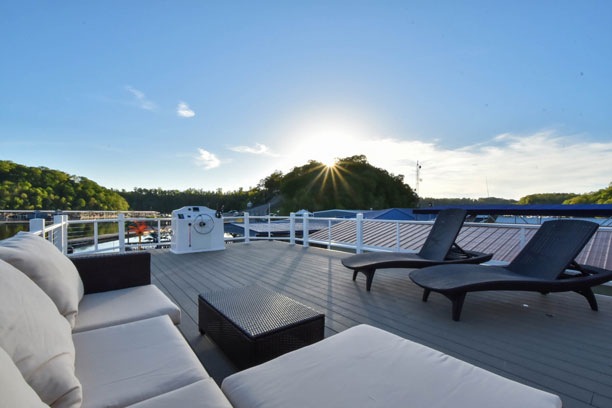 Houseboat rentals are offered at State Dock Marina, Lee's Ford Marina, and Lake Cumberland Marina. With 24 models to choose from, they're available in a variety of sizes and styles to accommodate different group sizes and budgets. You can choose from basic models with simple amenities, tiny cottage-style houseboats for intimate gatherings, or larger luxurious houseboats with all the modern conveniences of home.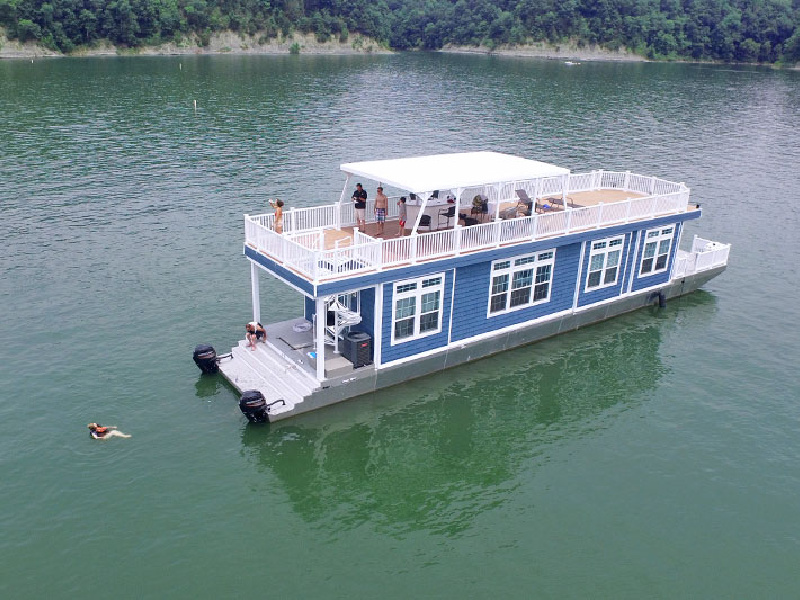 One of the biggest advantages of a houseboat vacation is that you can awaken to a new view each morning. You can move your houseboat into different coves each night and wake up to a different sunrise each morning. You'll be free to explore Lake Cumberland at your own pace without any set itinerary or schedule.
Lake Cumberland also offers plenty of opportunities for hiking and exploring the surrounding wilderness. Lake Cumberland is also home to numerous lake waterfalls—each with its unique look and naturistic style. Being the most popular, 76 Falls is just south of the dam at the end of Indian Creek. This beautiful waterfall is a must-see when visiting the lake. Its sheer size is speculated to be 76 feet. However, the actual size of this waterfall is approximately 44' high and 20' wide.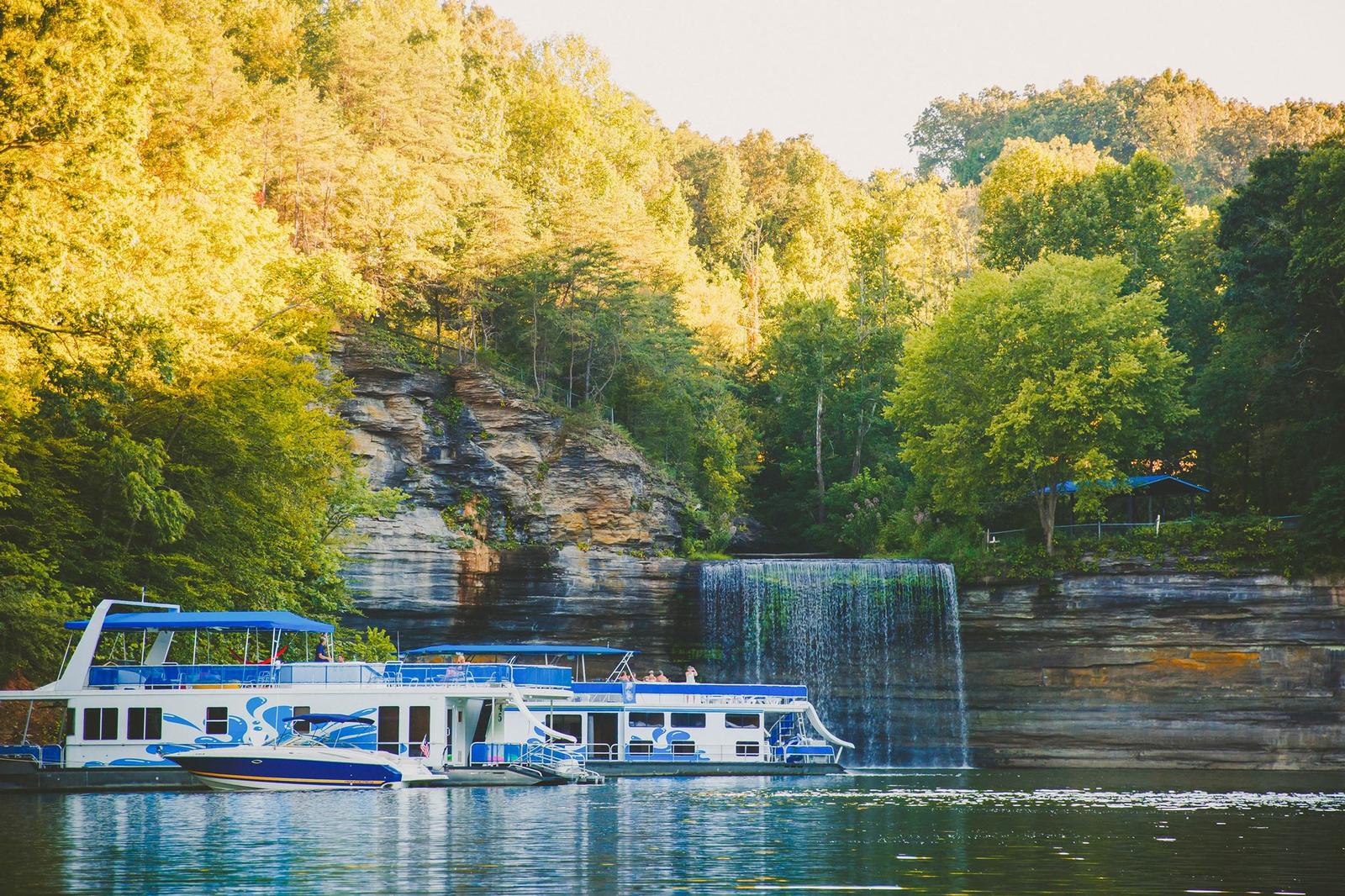 Other popular attractions across the lake include visiting the nearby Wolf Creek National Fish Hatchery or connecting with one of our many fishing guides to enjoy a fishing excursion. Lake Cumberland is home to a variety of fish, including Stripper, Crappie, Small and Large Mouth Bass, and even Walleye.
If floating and relaxing isn't what you're looking for in a vacation, Lake Cumberland is home to various events that attract visitors from across the country. In 2010, Lake Cumberland was awarded the Guinness Book of World Records title for the World's Largest Boat Tie-Up. The Lake Cumberland Raft Up continues to be an annual event, held on the first Saturday in August.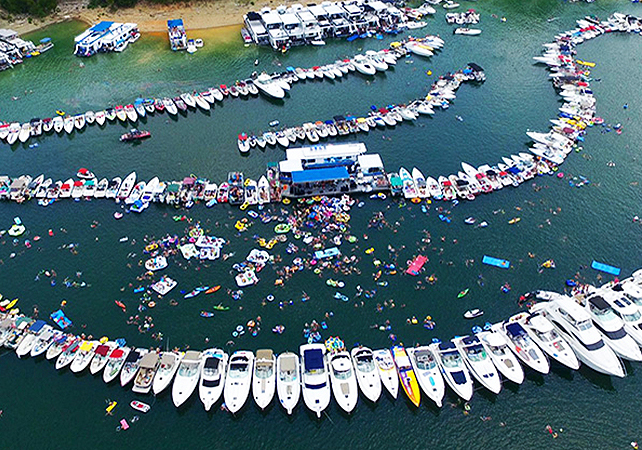 Also, Lake Cumberland has two of the country's most popular Poker Runs. Lake Cumberland Thunder Run is held in June, and the Lake Cumberland Poker Run takes place the second weekend of September. Both of these events are primed for any go-fast or active vacation seekers and spectators. Enjoy three days of beautiful boats and various nightlife events on the dock and the lake. These two events are the perfect opportunity to see a multitude of boats all in one location, varying in size, style, and horsepower.
Overall, a houseboat vacation on Lake Cumberland is an excellent way to experience the beauty and serenity of this scenic destination. Whether you're looking for a relaxing getaway or an active adventure, Lake Cumberland has something to offer everyone. It's the perfect destination to unplug, reset, reconnect, or ramp up your summer fun. So why not book your houseboat vacation today and start exploring this hidden gem in Kentucky.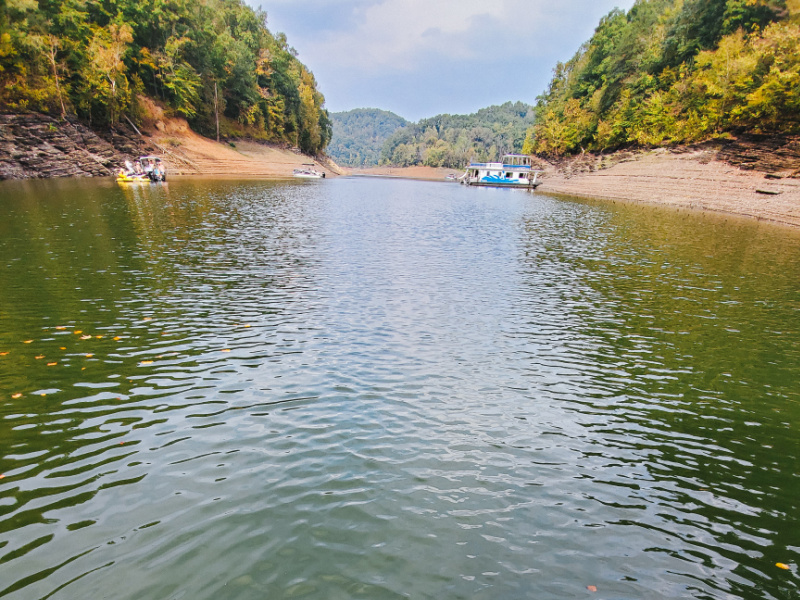 Call your favorite houseboat agents at 888-454-8825 or fill out a Contact Request and an agent will reach out to you soon.
And check out our specials page to learn how to save up to 20% on your Lake Cumberland houseboat vacation!