New friends on Dale Hollow Lake!!
Author

Stacy

Category

Destinations, Good News 'n Stuff, New Places and Faces
New friends on Dale Hollow Lake!!
As if Dale Hollow Lake wasn't awesome enough, with it's gorgeous tree lined shores and sparkling waters, we can now offer you a third houseboat partner! Join us for a big WELCOME ABOARD to our newest marina, Sunset Marina and Resort!
With this new partner we are now able to offer a total of 7 different houseboat sizes from 3 different starting points on the lake.
Sunset Marina and Resort is located in Monroe, TN and has 3 different houseboat models. The 74-foot Flagship is the largest in the fleet, and comfortably sleeps 12 people. A hot tub and satellite TV add to the luxury feel of this houseboat. The 65-foot Mid-Size Cruiser will have you and your 9 best friends hanging out on the lake in style with plenty of outdoor seating. The 50-foot Family Cruiser is perfect for...well, your family! Small enough to feel cozy yet still offering 4 private bedrooms, this boat is great for 8 people.
And....All of the houseboats have a slide to plunge yourself into the deep waters!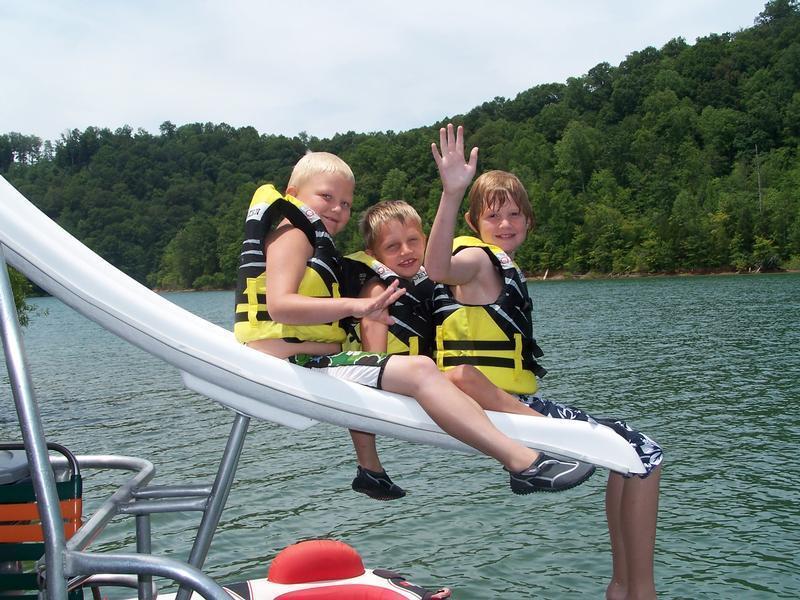 Haven't been to Dale Hollow Lake before? Well what are you waiting for? Give us a call at 888-454-8825 to set up your dream getaway!