Why Not Go To Ouachita?!
Author

Gina

Category

Destinations, Good News 'n Stuff, Things to Do
Why Not Go To Ouachita?!
Why come to Lake Ouachita? Because there are a lot of things to do that you can only do and see here! In the middle of Arkansas's Ouachita National Forest, you will find the state's largest lake scattered with over 210 islands surrounded by 975 miles of tree-lined shores. Here you will indulge in gloriously clear waters, biking, scuba diving, water sports and a geo-float trail that boasts underwater geological formations that you can only imagine unless seen. You will not regret your adventure to Lake Ouachita.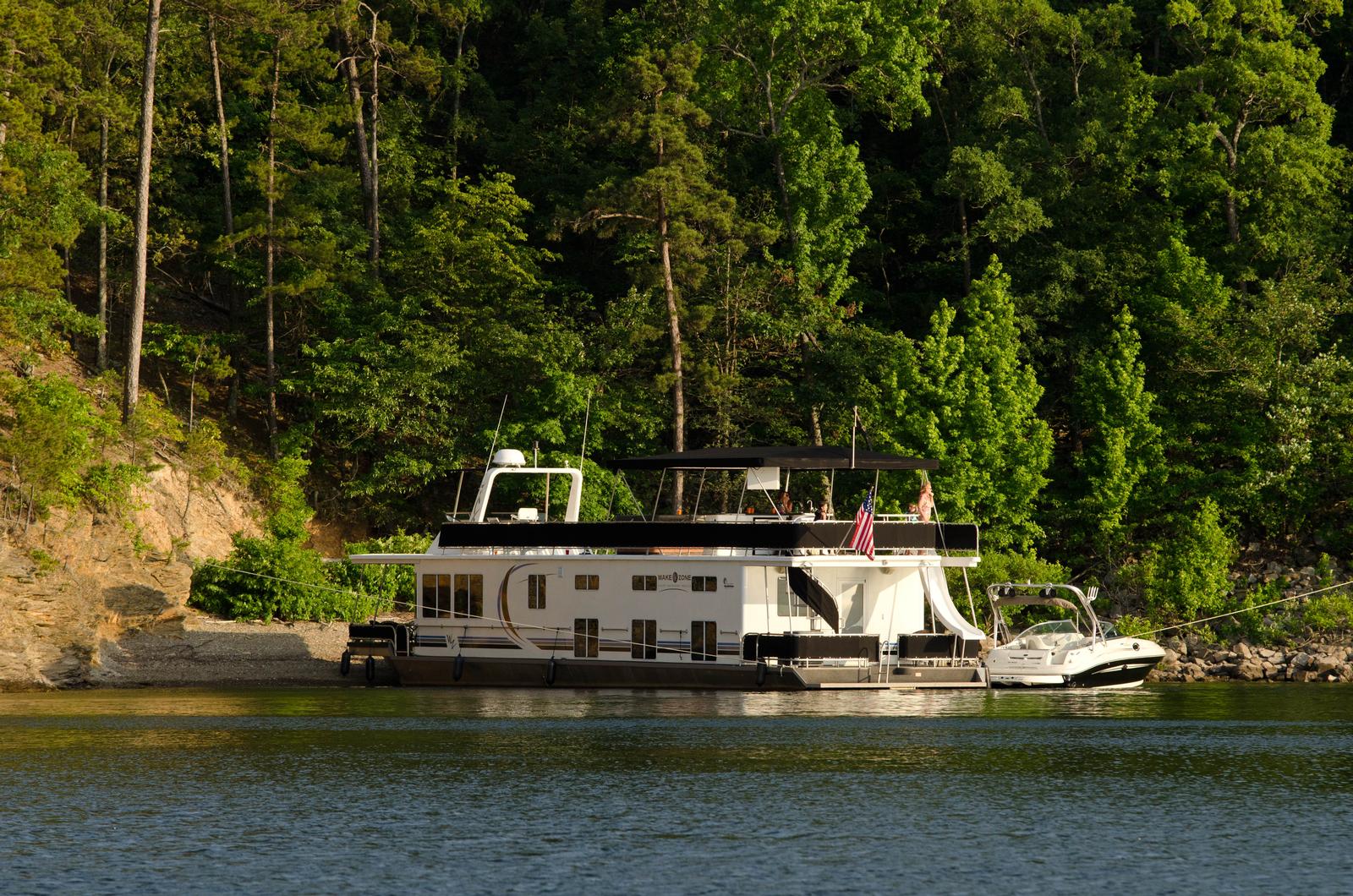 North Shore Marina, located in Jessieville, Arkansas, offers the Presidential houseboat which you can drive yourself. Crystal Springs Marina is located in Royal, Arkansas and offers 5 different
houseboat models
ranging from a 10 sleeper to a 16 sleeper. To drive, or not to drive, that is the question!? Whether you are an experienced houseboater or just a beginner, you will get to choose whether or not you would like to captain your own houseboat. If you wish to sit back and enjoy the ride, a member of the staff will drive you out to one of the "premium islands" (only a handful of islands out of the 200 are prime for parking a houseboat) for your first night. They offer 1 complimentary move to another location for a midweek or a weekend trip and 2 moves for a week-long trip. You can also opt to captain your own houseboat for an additional refundable deposit.
Ask one of our agents for details
.
If you plan on scuba diving; you may consider
renting a speedboat
to take you to one of the many dive spots.
Scuba Diving

-
Only in the cleanest and clearest of waters can you experience freshwater jellyfish and sponges. Visible from
June-September
, these dime-sized jellyfish do possess stinging cells however they are not big enough to penetrate human skin, so no fear! With over
30 dive sites
and the countries first water-based trail, it is no surprise that this is a divers paradise. The Geo Trail begins at the Spillway Recreation Area at Lake Ouachita and ends at Brady Mountain Recreation Area. Boaters use a self-guided booklet describing the area's geology as they follow a 16-mile marked route exploring 12 different areas including Zebra Rock, one of the richest quartz-crystal districts in the world.
Photo Credit: lakeouachita.org
Womble Trail Bike Ride- featured in Mountain Bike Magazine. The Womble is considered the jewel of the Ouachita Mountains as far as trails go. This is by far the most famous trail in the state with travelers driving from all over the country to experience it. The Womble is listed as an IMBA Epic Ride and even made it into a couple of the bike mags. In total 37.8 miles, you can choose to complete the trail entirely or partially.