Dutch Oven Cooking for the Family
Author

Gina

Category

How To, Tricks of the Trade
Dutch Oven Cooking for the Family
In my family, food is more than just about filling your belly. It is about family, friends and togetherness. Food can set the tone, emotion and mood for any vacation and create lasting memories for years to come. Food can create a sense of home and security in uncertain environments and create a way to bond with new and old friends. Cooking while on your houseboat vacation will impress your guests, provide conversation and fun for the whole party...and not to mention, taste better than ever while enjoying your home away from home under the stars.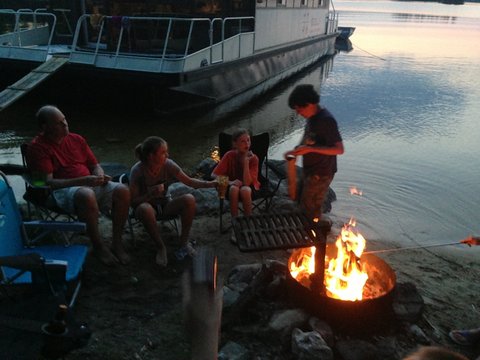 Dutch Ovens have been used as cooking vessels for hundreds of years. How it came to the U.S is unknown but supposedly Paul Revere created the flanged lid and the final design of the oven. Some reports indicate that George Washington used Dutch ovens to feed his troops during the Revolutionary War. It soon became pioneers, homesteaders, miners and ranchers most valuable item since entire meals could be cooked in them.
So what is a Dutch Oven and why does food taste so delicious in them?
A Dutch Oven is a a cast iron, aluminum or ceramic cooking pot with a thick bottom, thick sides, and a heavy and tightly fitted lid that locks in moisture and flavor. The thick bottom prevents hot spots and retains heat while the heavy lid keeps flavors from escaping. The pot can be used stove-top for browning meat, making stews, soups and chili, or cooking vegetables, rice and deserts. My personal favorite way to use my Dutch Oven is to throw all my ingredients in the pot, place it on the camp fire... and let the Dutch Oven do the work!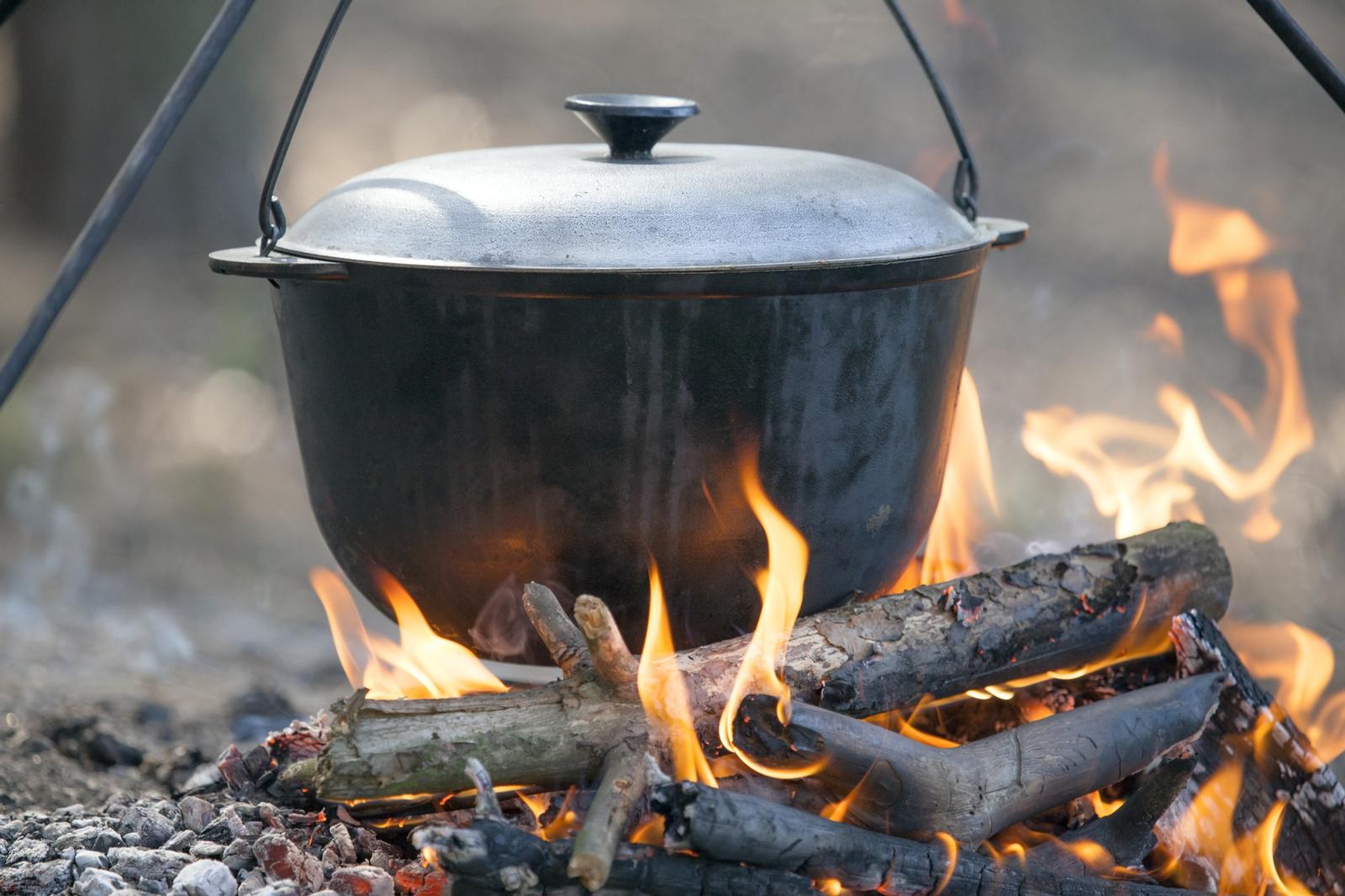 Make meal time easy with these delicious recipes!
Breakfast
Snacks/Lunch
Dutch Oven Creamy Mac & Cheese
Dinner/Sides
Dutch Oven Salsa Shredded Chicken
Dutch Oven Parmesan Roasted Potatoes
Dessert
Dutch Oven Chocolate Picnic Cake
Your friends and family will remember the food as much as the fun on your houseboat vacation.