Lake Mohave - Your Low Key Vacation Destination
Author

Heather

Category

Destinations, Things to Do
Lake Mohave - Your Low Key Vacation Destination
Just an hour's drive north of Laughlin, NV sits a 67 mile stretch of the Colorado River called Lake Mohave. A family friendly destination with some of the best recreational opportunities around.
Three of America's four desert ecosystems converge here: the Mohave, Great Basin, and Sonoran Deserts meet in the Lake Mead National Recreation Area. As a result, the seemingly barren area contains a surprising variety of plants and animals. Big horn sheep and wild mules can be seen roaming the shoreline; hawks and owls can be spotted soaring above. Explore the upper part of the lake where you might be able to spot nesting sites of Bald Eagles.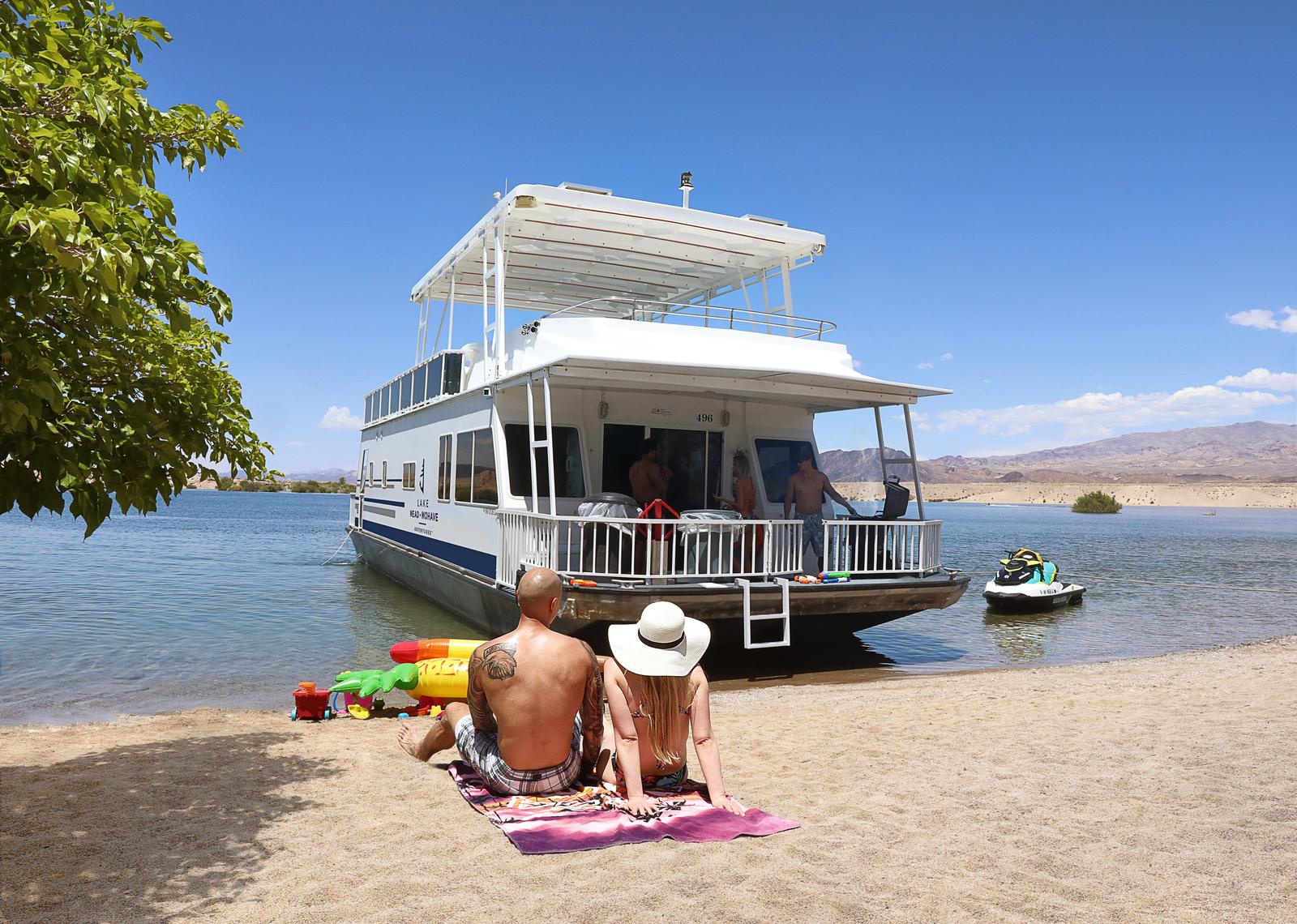 Park your houseboat on one of the countless white sandy beaches that you'll call home during your stay. Lake Mohave is a year round destination. The water will get up to 80 degrees in the summertime, great for any water sports you can imagine: boating, waterskiing, wakeboarding, jetskiing, kayaking, paddleboarding, fishing, and swimming. Windsurfing and kite boarding are also popular in this area.
We recommend bringing or renting a smaller boat such as a powerboat to be able to explore narrower areas of the lake. Black Canyon on the northern end of the lake is not to be missed and a prime location for kayaking.

Fishing:
The bass are plentiful, with Largemouth, Smallmouth and Stripers. Prime time for catching Stripers is in April/May and again in September-November. They average at about 8-9 lbs, but can reach up to a record 60 lbs! Rainbow Trout, Crappie, and Catfish can also be found in cooler waters at the northern end of the lake. Rainbow Trout are released on Fridays in the Willow Beach area; they like cheese and marshmallows so be sure to come prepared. You will need a Nevada or Arizona state fishing license to fish on Lake Mohave. **Note: if you have an Arizona license, you must have a "use stamp" from Nevada, and vice versa.
Hiking:
Hiking is especially unique on Lake Mohave. See ancient Indian petroglyphs and take in the desert scenery that brings hikers from all over. October-May is more favorable hiking weather due to cooler temperatures, but a summer hike is sure to inspire you. Just be sure to take enough water, sunscreen, and dress accordingly.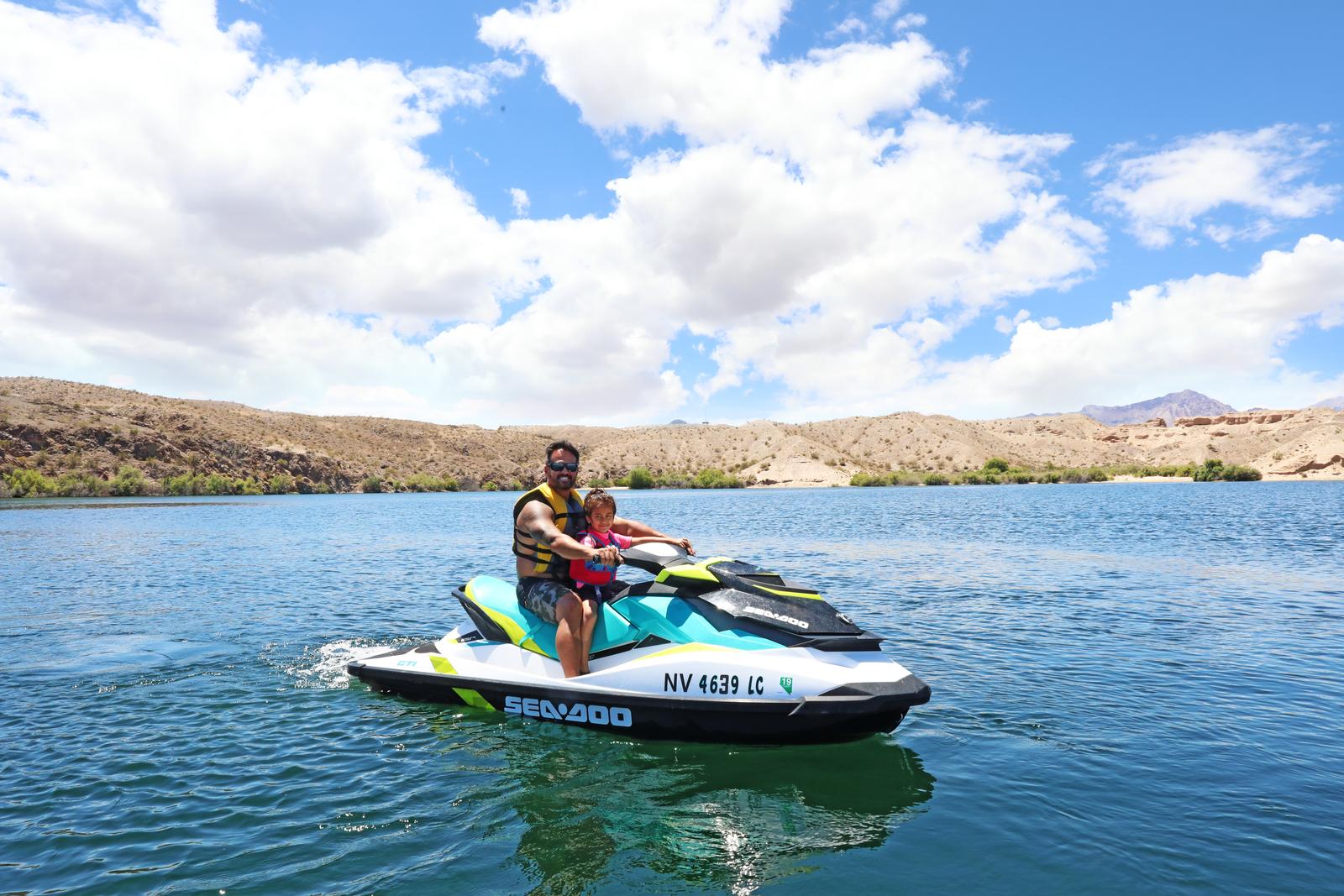 Start planning your Lake Mohave getaway today! Call your friendly houseboat agent at 888-454-8825, we'll be happy to help you with the details.