Welcome, Rideau Canal!
Author

Sydney

Category

Destinations, Good News 'n Stuff, New Places and Faces, Things to Do
Welcome, Rideau Canal!
We'd like to welcome Rideau Canal in Ottawa, Canada, to the Houseboating.org family!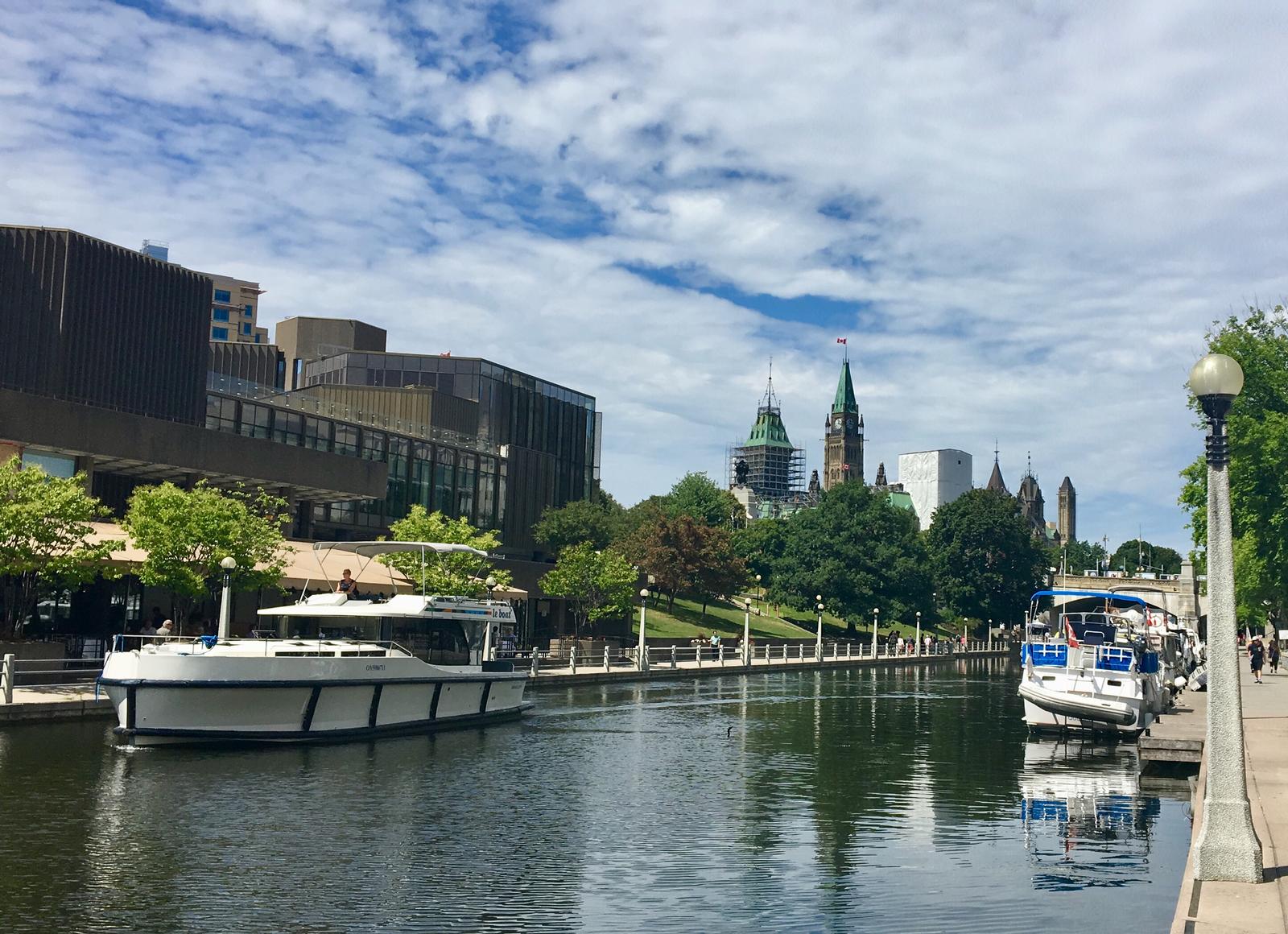 Deemed one of the greatest engineering feats of the 19th century, the Rideau Canal is the oldest continuously operated canal system in North America, and the only canal from its era that is still operational. In 2007, it was inscribed as a UNESCO World Heritage Site recognizing it as a work of "human creative genius."
The name Rideau — French for "curtain" — is derived from the curtain-like appearance of the Rideau River's twin waterfalls where they join the Ottawa River. The canal system uses sections of two rivers, the Rideau and the Cataraqui, as well as several lakes. Winding 202km (that's 125 miles, for those of us who struggle with the metric system) from Ottawa to Kingston, the Rideau Canal is filled with new experiences waiting to be explored.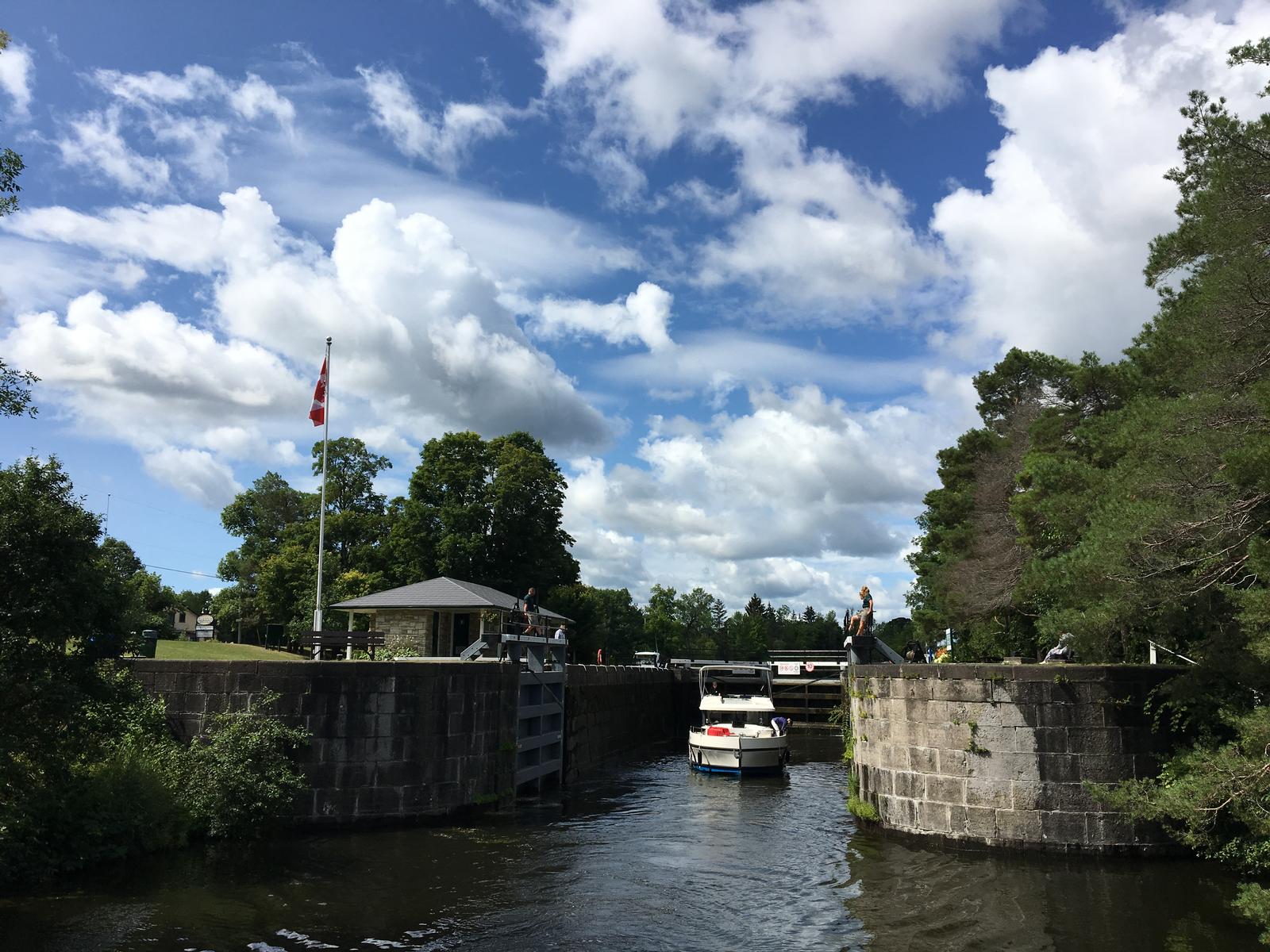 Along the canal, there are 24 lockstations and 47 locks. A lock in a canal is essentially a dam, and it keeps the water at the top and bottom from flowing too fast. Each lock on the Rideau Canal has 3 to 4 staff members ready to help out in any way they can as you pass through.
Your group will cruise in comfort as you enjoy Le Boat's fleet of Horizon houseboats. Each model has a slightly different cabin layout to accommodate up to 12 people, but all boats offer a spacious sundeck with a BBQ grill and sunbathing area. The light and open salon and fully equipped kitchen have large, oversized windows and opens up to a rear seating area through sliding glass doors.
The houseboats depart from Smiths Falls, a central location on the Canal.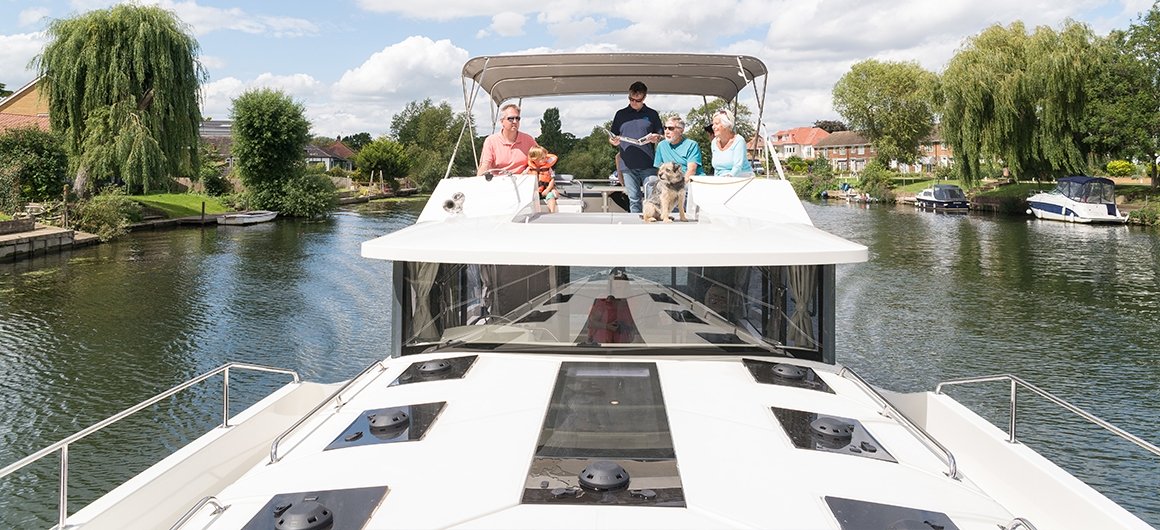 For the fishermen and women in your party, the lakes and rivers of the Rideau Waterway offer fantastic opportunities for catching Largemouth Smallmouth Bass, Northern Pike, Lake Trout, Yellow Perch, Black Crappie and Walleye. The nature lovers in your group will enjoy spotting the many species of wildlife that reside in the region. Beavers, Otters, Turtles, Ospreys and the famous Canada Geese are just some of the creatures you might spot while you drift gently along the Rideau.
Whether you're looking to spend three nights on the water or 10, there is so much you can see along the Rideau Canal. Ready to start exploring? Give us a call today at 888-454-8825!