Meal Planning For Your Houseboat Vacation
Author

Heather, Stacy

Category

How To, Tricks of the Trade
Meal Planning For Your Houseboat Vacation
So you've reserved your houseboat vacation. The hard part is over: you've gotten commitments from your group and you've put a deposit down for your trip...now what?
We get lots of questions from first time houseboaters on what to do to prepare in the weeks leading up to your vacation. Mostly questions about how to plan for our favorite thing...FOOD!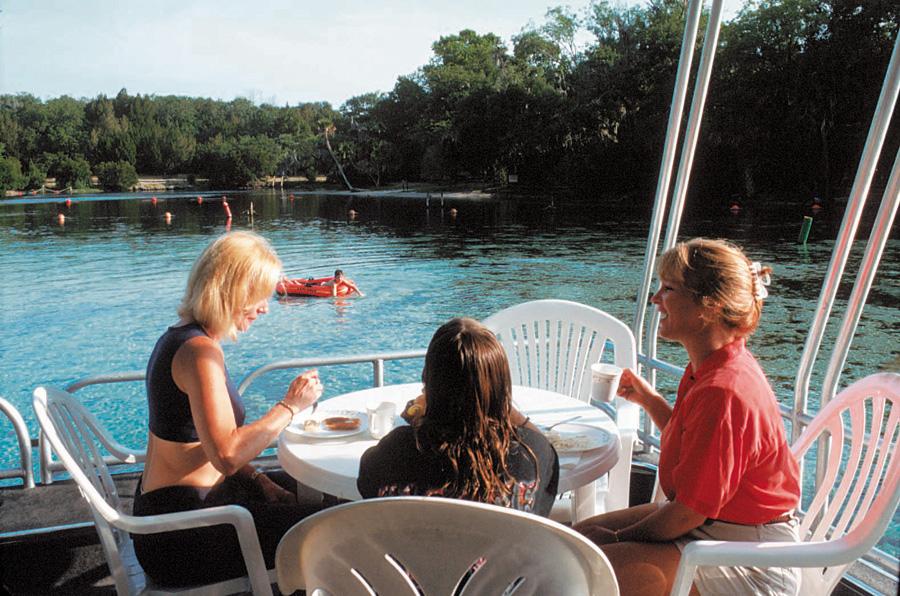 How Do I Stock Up on Food and Supplies for the Trip?
Most Lakes and waterways we rent for are undeveloped, meaning they are in National or State Parks and do not typically have restaurants and grocery stores accessible by boat along the shoreline, so it is best to be prepared when you arrive at the marina. On developed waterways such as the St. John's River and the Erie Canal, there are restaurants at which you can stop for breakfast and lunch. Also, places like the Rideau Canal and Erie Canal have docks that you can even stay at overnight for a small fee so you can get off the boat and take advantage of nearby shopping and nightlife.
The best way to prepare for this type of vacation is to make a list of everything that you might need while you're out on the water, then compare it with our list of what's already on board your houseboat. From hand towels, to paper towels, dishes and utensils, provided supplies may vary a bit depending on where you're visiting. Such lists can be found with your confirmation email packet or directly from our website in the "Items Provided" section for each houseboat. Make sure to account for all ingredients you will need for cooking (including spices and condiments, down to salt and pepper.)
Our common questions section from your destination's main page can also be useful to help you find the closest grocery stores in the area. If you're driving from home, I would recommend doing all of your meal planning beforehand. And depending on the length of your drive, consider bringing your groceries with you in coolers and boxes. That way you can make sure you're getting the prices and selections you are accustomed to.

What Should I Make?
From my experience, I find it easiest to have the food supplied to the group rather than having each couple or family provide a meal. Get together with someone from your group and try to plan meals that are tasty, filling, and require little cooking while on the houseboat. After all, who wants to be stuck in the kitchen on vacation? Also, prepare as much food as possible in advance to keep the cooking time and cooler packing to a minimum. For example, we will crack eggs ahead of time, scramble them up with salt and pepper in gallon size bags and freeze them. This eliminates space for bulky cartons, and the worry of breaking delicate eggs while transporting them in a cooler. Pre-freezing them also helps cut down on the amount of ice you need for the cooler. Throw your frozen eggs on top of a few items and voila, built in ice blocks.
Need a few ideas? Check out our Tips and Tricks to Make Mealtime Easier for a few effortless recipes
Simplicity is key. Some other quick meal ideas include: tin foil dinners, hot dogs, hamburgers, grilled chicken or steak, chili and baked potatoes, etc. The possibilities are endless! Mmm...who's hungry?