Secrets to Standup Paddleboarding Like a Pro
Secrets to Standup Paddleboarding Like a Pro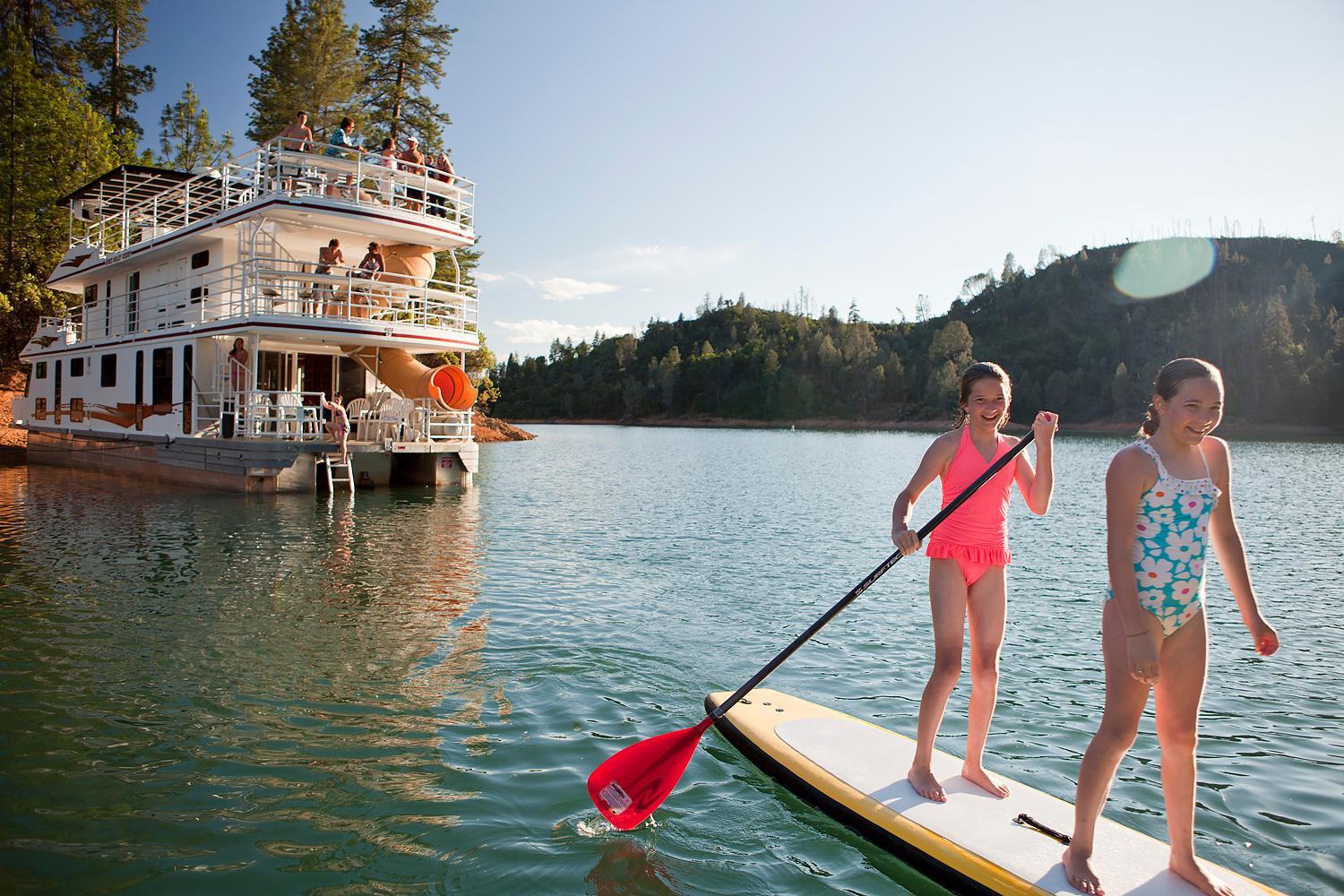 Photo courtesy of the Jones Valley Marina at Lake Shasta
Dress appropriately
If visiting the lake during the warm summer months, wear easy to move in and breathable clothing - such as shorts and t-shirt that you don't mind getting wet. Or, simply head out in your swimsuit. If you're instead visiting in the spring or fall, be sure to pack a wet suit for colder water temperatures.
Protect Yourself
No matter the temperatures, always protect yourself with plenty of sunscreen for your day on the water. Bring along your sunglasses as well (attaching some floatable chums may be a good idea). If you're planning to travel far, be sure to bring along some bottled water in your fashionable fanny pack.
Find Ideal Waters
Be sure to depart into placid waters - don't try paddleboarding for the first time on a very windy day. Also be sure the surrounding area is generally empty - free of busy boaters or obstructions. Ideally, you'll have a subtly steeping shoreline that will allow you to stand in shallow waters beside your paddleboard before boarding.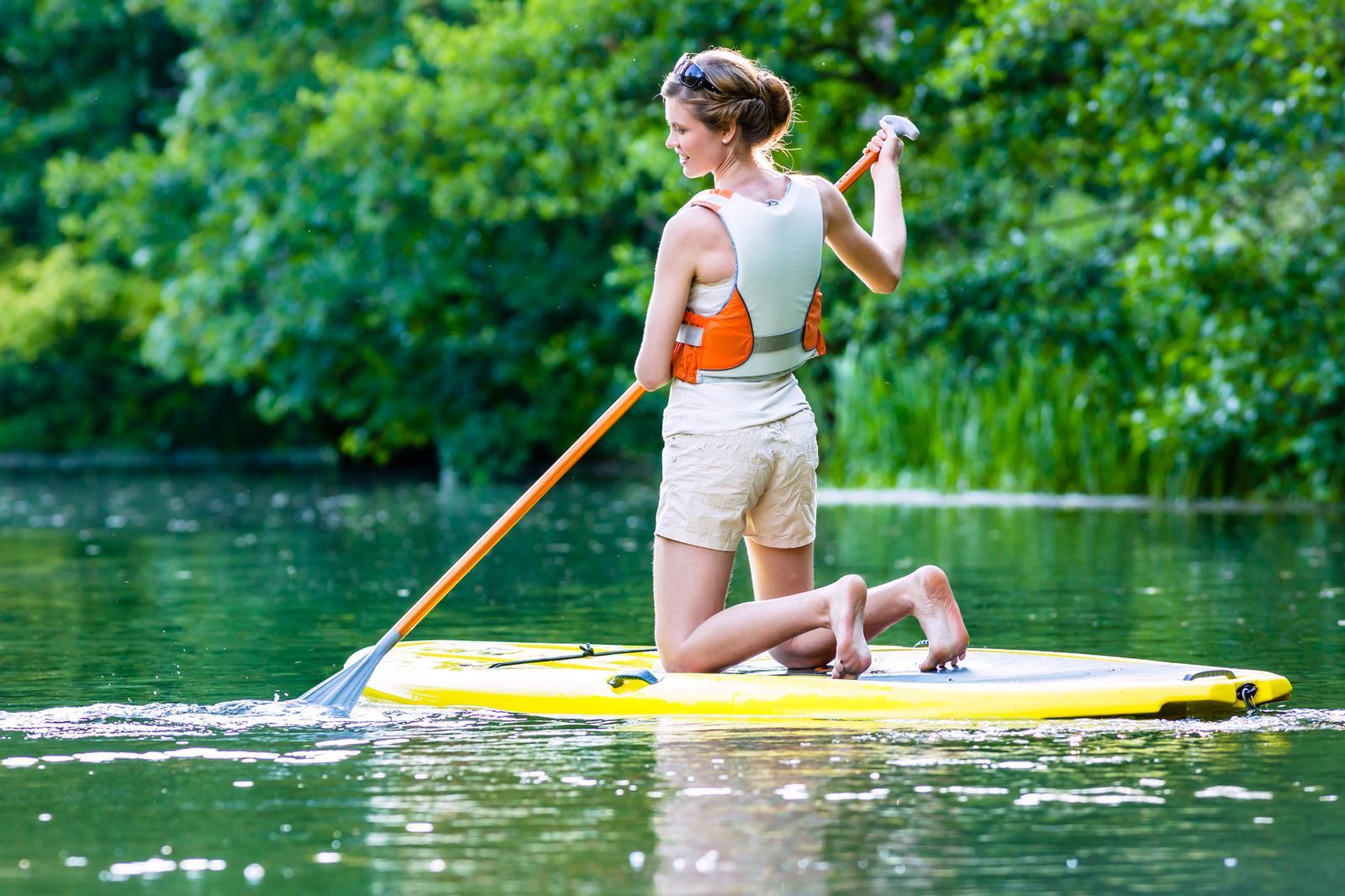 Finding Balance
For beginners, it's recommended that you actually begin by kneeling - instead of standing. When kneeling on the paddleboard, make sure that you're in the boards central position - the nose of the paddleboard should not be diving into the water and the back of the board should not be submerged. Place both hands on left and right side of the board to balance it.
Standing Up
Once you feel that you've achieved a leveled position on the board, begin standing by putting up one foot at a time where your knees were located. If you need help from a friend, ask them to hold and stabilize the board while you stand up for the first time. Keep your feet parallel about hip widths apart.
Keeping Balance
Ensure that your toes are pointed forward, that your knees are slightly bent and that your back is straight. Find balance in your core - or your hips - and not your arms or upper body. Keep your head stable and your eyes on the horizon, looking down too often can make you lose balance.
Whether trying out standup paddleboarding for an outdoor workout, a peaceful one on one with nature, or a fun challenge of who can fall off the least - it'll be sure to add some fun to your already exciting houseboat adventure.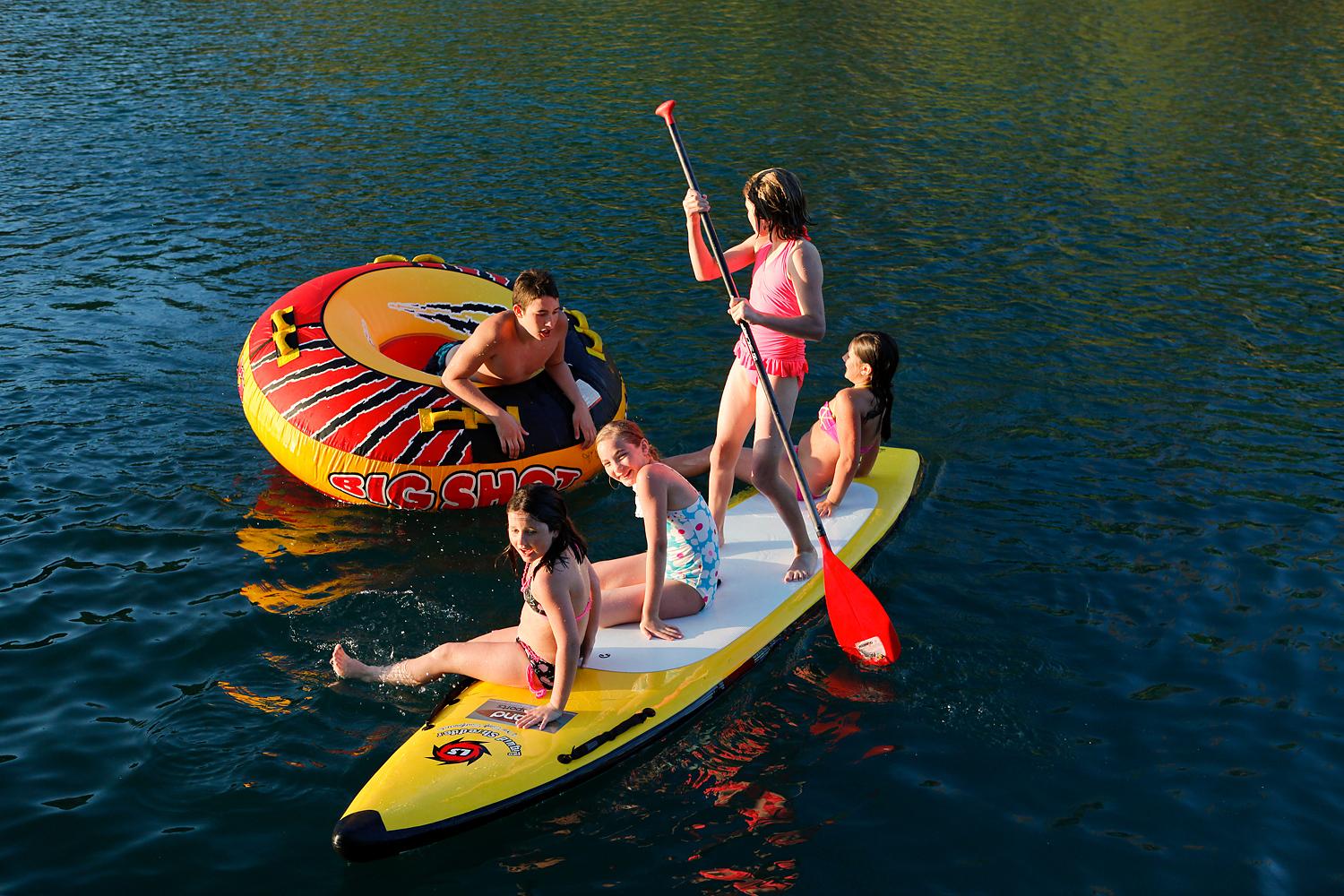 Photo courtesy of the Jones Valley Marina at Lake Shasta