Noteworthy Sightseeing on Lake Cumberland
Noteworthy Sightseeing on Lake Cumberland
Lake Cumberland, on the southern border of Kentucky, has thousands of private coves amongst the beautifully lush foliage that make it one of the top houseboating destinations in the US. With over 1200 miles of shoreline, there are countless ways to make the most of a trip to Lake Cumberland whether you're visiting just for the day or an entire week. And just a hop, skip and a jump across the border from Dale Hollow Lake in Tennessee; these two lakes are the houseboating "dynamic duo" of the South.
Although Lake Cumberland is a spectacular sight in and of itself, there are a few must see spots to check out during your vacation. Wolf Creek Dam, located on the western end of the lake near Russell, KY is a mighty structure that stretches over 5,700 feet long and reaches over 250 feet tall.
Another popular destination on the lake is Seventy Six Falls, just 14 lake miles from Beaver Creek Marina, you can take your houseboat to right next to this beautiful waterfall along Indian Creek that was named for its height (76 feet.)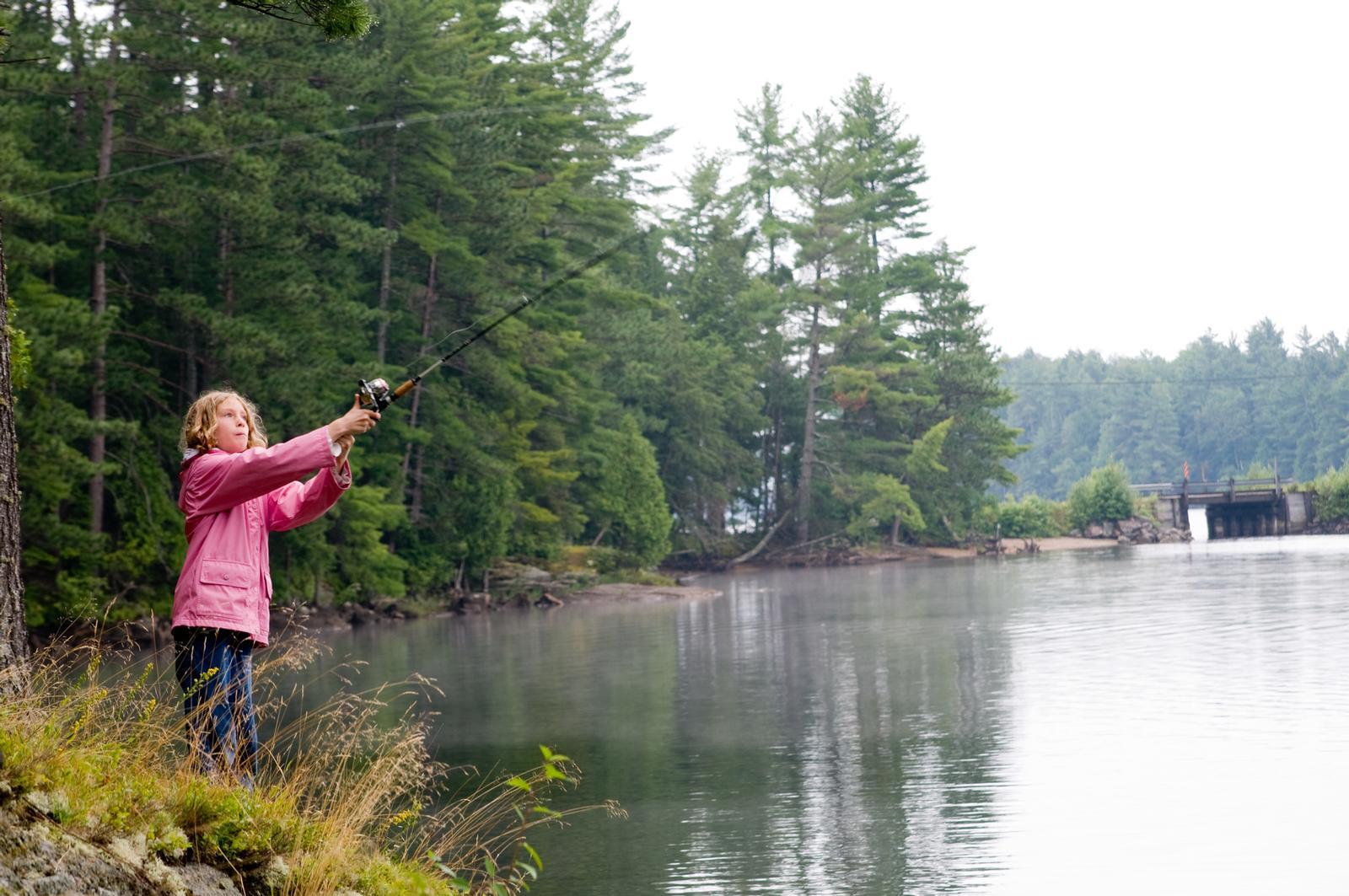 Lake Cumberland State Resort Park is in Jamestown, KY offers miniature golf and horseback riding if you need a night out during your trip. Give the cook a night off, there's a restaurant at Lure Lodge. And on the eastern tip of the lake, near Burnside marina, General Burnside Island State Park was named for the Civil War General Ambrose Burnside who led patrols along the Cumberland River, circling this 400-acre island while on the lookout for Confederate soldiers. The General Burnside Island State Park offers camping, picnic areas, and an 18-hole regulation golf course with pro shop, pull carts, riding carts and rental club.
Fishing is another ol' reliable activity while houseboating on Lake Cumberland. The clear waters are home to several species including: crappie, largemouth bass, smallmouth bass, white bass, sturgeon, catfish, bluegill, rockfish, trout, and many others.
There's almost as much fun off the lake as there is on the lake. Lake Cumberland Dragway and the Mini Indi Cart track are nearby in Jamestown, KY, where there's also miniature golf, and numerous golf courses. The SomerSplash Waterpark in Somerset, KY is another popular stopover, and Mill Springs Mill near Beaver Creek in Monticello, KY is a historic must see. Or, if you're a connoisseur of the fermented grape, you may want to consider visiting Sinking Valley Winery or Cedar Creek Vineyard in Somerset, KY.
Cumberland Falls State Resort Park is about a 40 minute drive from Burnside marina in Corbin, KY, which is known for the "Niagara of the South," a 125-foot wide curtain of water that is a spectacular view either by day or night. This State Park is also a hiker's paradise with over 17 miles of hiking trails that wind through the trees of the park to fantastic scenic areas.
Mammoth Cave National Park, in Mammoth Cave, KY, preserves the cave system and part of the Green River valley of south central Kentucky. The passageways of Mammoth Cave make it the world's longest known cave system at an astounding 400 miles.
With so much to do and see, it's no wonder people keep coming back for more on Lake Cumberland.
"If there is magic on this planet, it is contained in water."
Loren Eisel
ey