Top Things to Do on Lake Mead
Author

Heather

Category

Destinations, Things to Do
Top Things to Do on Lake Mead
Lake Mead is the largest man-made lake in the United States, formed by the famously impressive Hoover Dam. Only a 40 minute drive from central Las Vegas, Lake Mead is an unexpected desert oasis.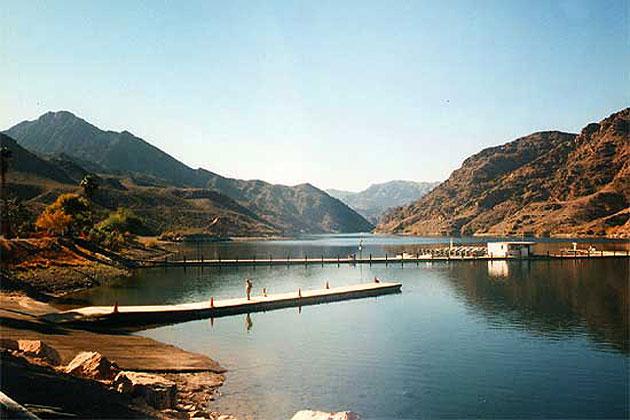 Relax and enjoy the scenery as you glide along the blue-green waters that contrast with the black and red hue of the lava-rock cliff surroundings. See if you can spot some popular rock formations such as "Napoleon's Tomb", "The Temple," and "The Haystack," or name your own.
Lake Mead is known as one of the country's best sport fishing lakes, boasting some of the largest Striped Bass ever recorded. Striper season is in the springtime; we've heard anchovies are their favorite bait. The lake is home to several other species such as Bluegill, Largemouth Bass, Crappie, Rainbow Trout and Channel Catfish. A Nevada fishing license is required, which you can purchase at the marina. It is recommended to read up on the fishing requirements and purchasing your license before your trip online: Lake Mead Fishing Regulations.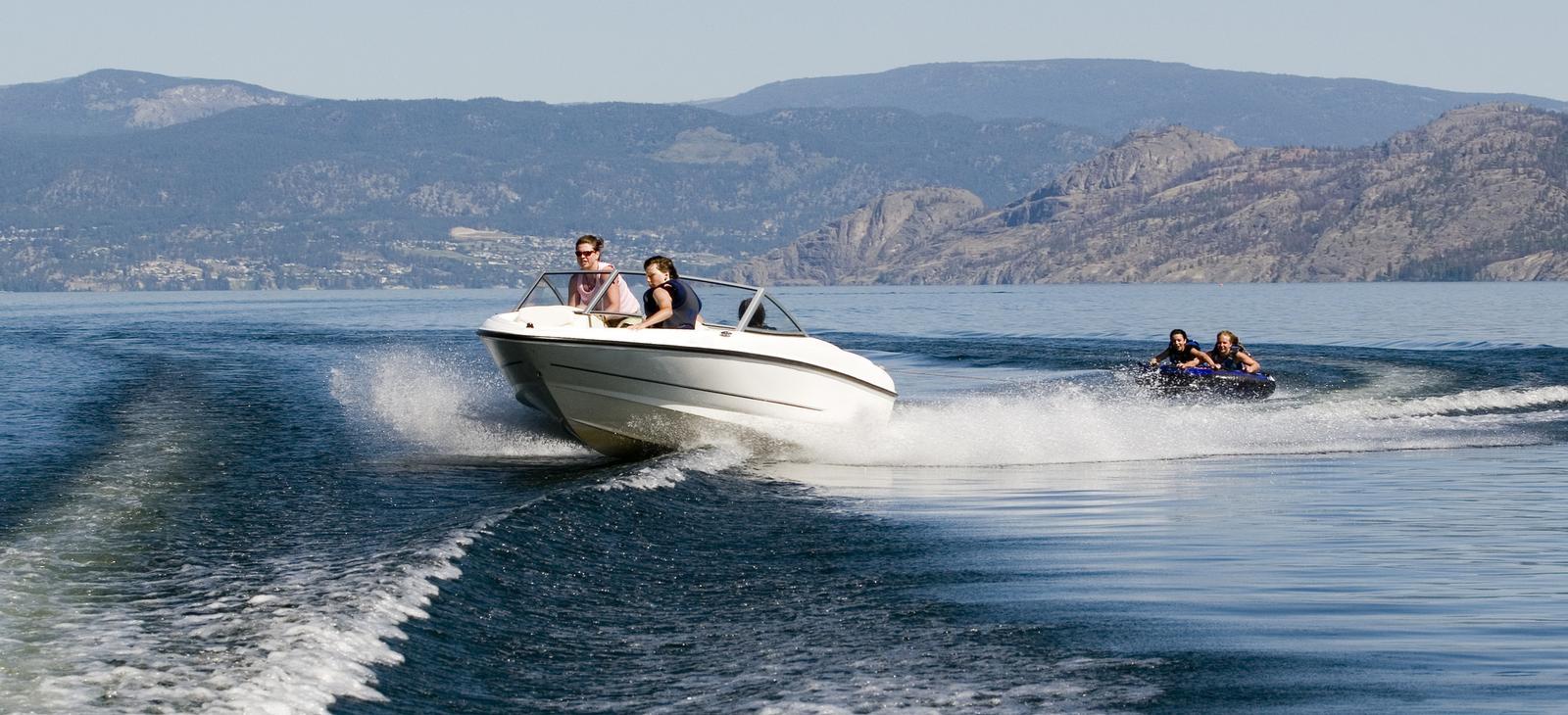 There are endless ways to enjoy the water on Lake Mead. Swimming and sliding off the back of your houseboat, exploring by jet ski, kayak, or paddle board, as well as other water sports like waterskiing, wakeboarding, or tubing behind a powerboat. Wherever you are on the lake, whether meandering along by houseboat or zipping around on a motorized craft, be sure to pull off to the shoreline to hike and explore. Not all hiking at Lake Mead is necessarily designated, feel free to safely explore anywhere! Although, if you prefer a designated path, take a look at the Lake Mead Hiking Guide, which provides you with trails in the local area (not all are accessible by boat).
If you're more interested in sights below the water's surface, Lake Mead is a great place for scuba diving: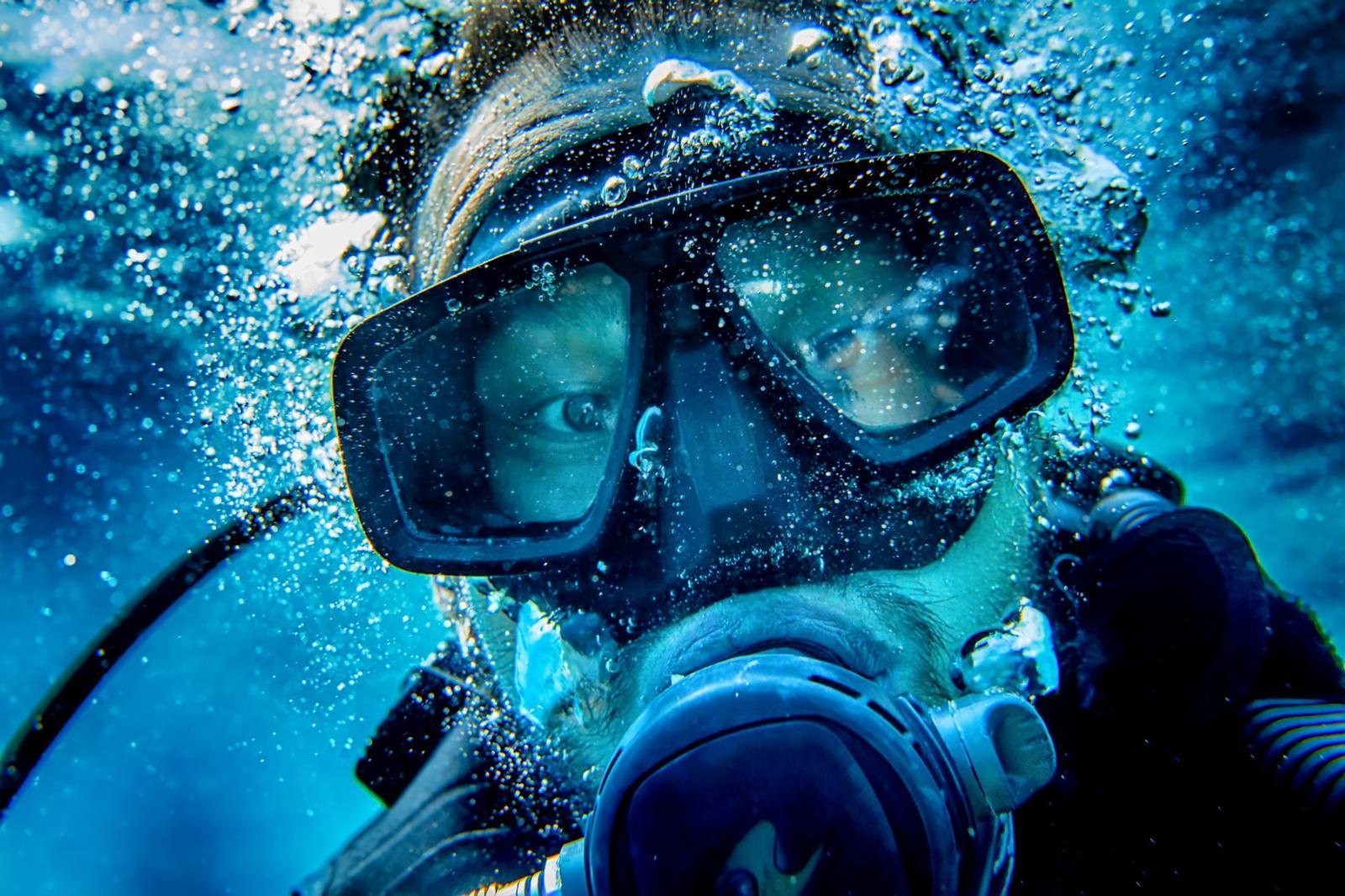 Kingman Wash is a gentle slope - great for beginners!

Black Canyon, in Boulder Basin offers sheer wall diving

Gympsum Reefs, in Virgin Basin, has an extensive white gypsum reef of irregular underwater erosion forms

Cathedral Cove, about 5 miles south of Echo Bay, offers interesting underwater formations in a protected area

B-52 Bomber plane - one of the most popular underwater sites on Lake Mead. It plummeted into the lake in 1948 at a high speed from a high altitude. However, this area can only be accessed through a guide dive provided by Scuba Training and Technology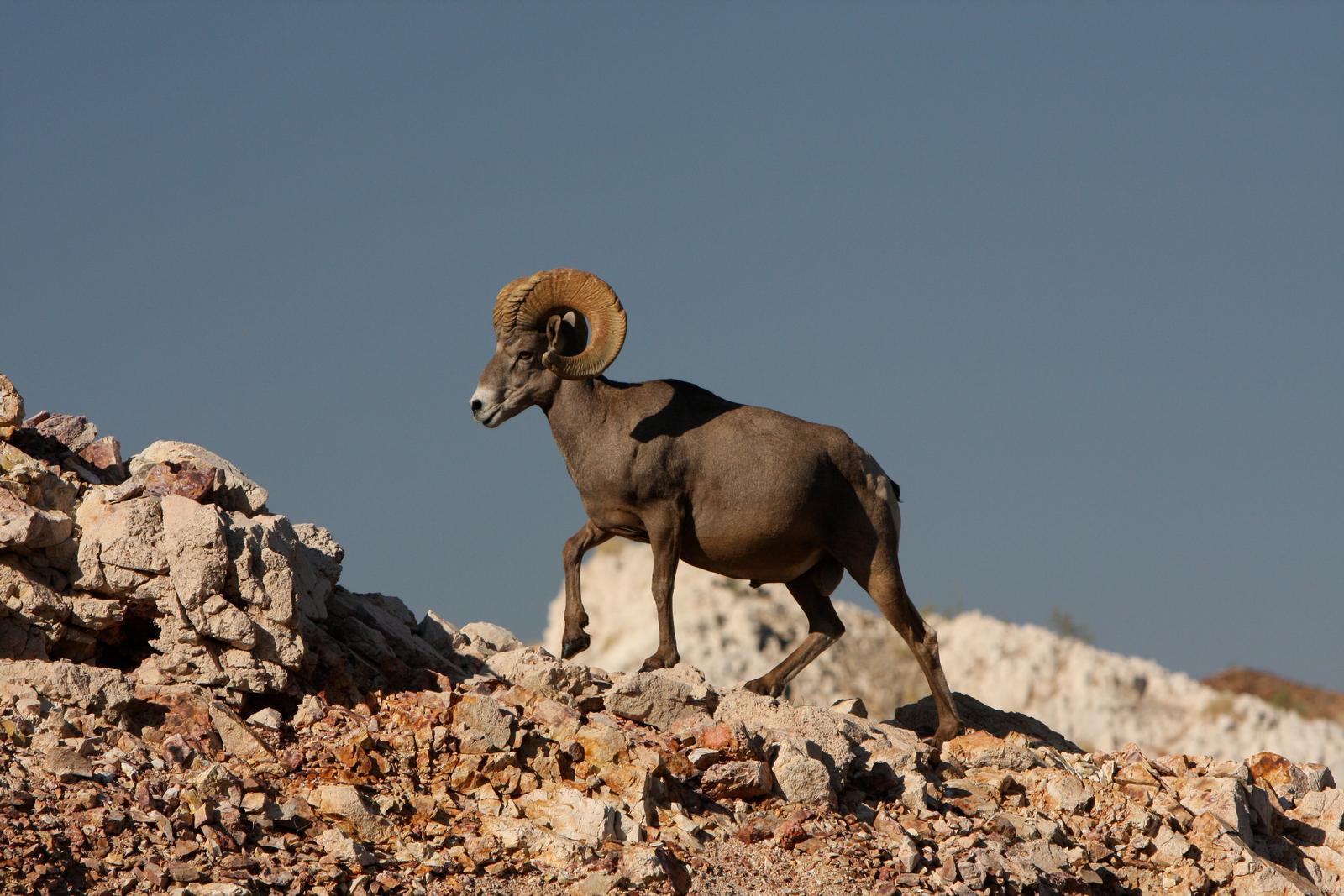 Lake Mead is a National Park area with an abundance of wildlife. There are Desert Bighorn Sheep, Mountain Lion, Beaver, Coyotes, Rabbits, and over 19 species of bats! There are also reptiles in the area: Desert Tortoise, Iguana, Gila Monster, Lizards, Frogs, and Snakes (be aware of Rattle and King Snakes.) Skyward, there are many birds to be spotted: American Coot, Black-tailed Gnatcatcher, Burrowing Owl, Western Tangers, Barn and Great Horn Owls, and Yellow Headed Blackbird. American Bald Eagles can be seen in winter months.
Whatever you do on your houseboat vacation at Lake Mead, there is always something else to experience as there are countless ways to enjoy your trip and to make it memorable and unique.