Houseboating with Your Toddler- You can do it!
Author

Gina

Category

Destinations, Good News 'n Stuff, How To, Things to Do, Tricks of the Trade
Houseboating with Your Toddler- You can do it!
In my previous blog, "Houseboating with Infants- You can do It!," we went over some do's and don'ts regarding houseboating with infants. This year, our infant turned into a toddler and the houseboating game changed up a bit. Actually, it may as well have been a completely different child that I took on this vacation, because things change dramatically when going from a 10 month old to a 22 month old! Such changes include: mobility, naps, attachment issues, entertainment, tantrums...to name a few. Here are some of the changes we adapted to, things that worked, didn't work, and some things we learned along the way.
Non Mobile vs Mobile
If you thought it was a challenge to houseboat with infants, think again! As toddlers, they are faster, feistier, and are basically going to call all of the shots and dictate how your will be planned out. Now I have an escape artist on my hands who can disappear in an instant. I was worried that I would not be able to enjoy this trip, which was not the case. It was slightly different, but still a tradition that I am hoping to continue every year.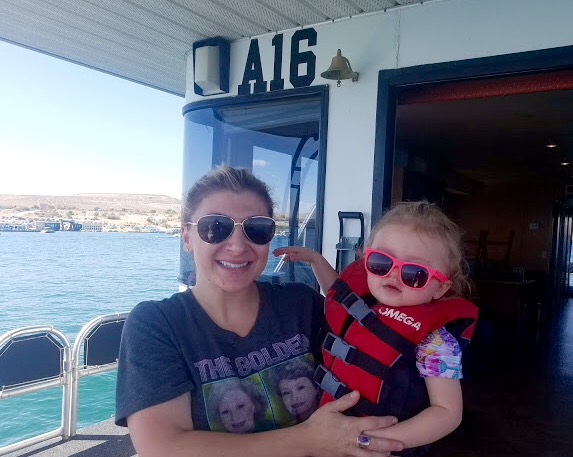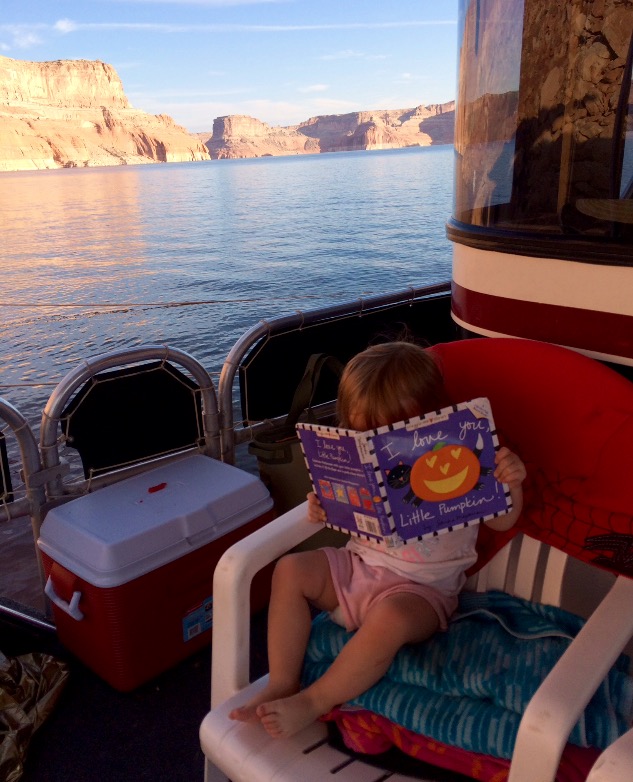 Safety
The upper deck of our 59' Discovery XL did have a gate and latch to block off the slide, but not the stairs. We had to move a few things around to block off that area. Some helpful items in this instance would have been to bring a baby gate or two to help you block off any dangerous areas. Another helpful tip would be to toddler proof the cabinets like we do at home. She had free reign to snatch any and all snacks which was more difficult to regulate. This is a very easy fix and you wont have a toddler that has overdosed on cookies. Both sliding glass doors in the front and back of the houseboat had latches to lock and secure the door. We pushed a cooler in front of the sliding glass door at the back of the houseboat for some additional security making it harder for her to get out should I have turned my head for a minute.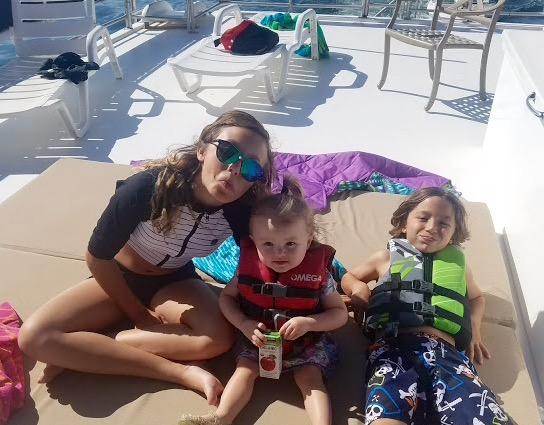 Fun
This is pretty universal. Water + sand = fun. She absolutely loved being able to run around on our large beach area and play for hours at a time with her cousins. Our beach was just past Camel Rock at about mile marker 27. It was very large, sandy and offered both sun and shade which is ideal. The beach had thousands of white shells the kids gathered and played with in their sand castles. The best part for my daughter was getting dirty! She was covered in sand and it was great. She had more fun playing on the beach than in the water but occasionally we would put her in her innertube floatie and take her for a little swim, allowing us to give her a quick and much needed rinse as well. We used all sand pails, buckets and shovels, plastic cups, you name it! We also opted for a 19'Triumph Speedboat and brought along a three person tube. Although she was too young to ride, she got a kick out of her cousins laughing and crying with joy as she watched from the boat. Even I took a turn and was laughing so hard, I thought I cracked a rib. The kids loved it and was definitely one of my highlights.

Items I will consider bringing next year
1. Download DVDs- As someone who doesn't like to rely on technology when they are on a houseboat vacation, I would consider bringing a Kindle and downloading as many DVDs as possible. This will free up the main TV for the rest of the group. I mean, everybody loves Peppa Pig, but the one DVD I purchased on Amazon I failed to realize only had 2 episodes on it (This is amazing it didn't get thrown overboard). *Just a reminder, there is no internet service on the lake so complete all downloads prior to arrival!
2. Bring more (non BluRay) movies for everyone- The few movies we did bring were BluRay which was not viewable on this particular player, so make sure you pack your disks accordingly.
3. Blow up pool- I would like to toy with the idea of bringing a blow up pool for her to have on the beach filled with a little lake water. This could help quarantine her yet still allow her to play in the water without having to walk back and forth from the beach to the lake (this can go on for hours).
4. At this age, she wanted her mama...and ONLY her mama. Next time I would bring a few more items to entertain myself while laying her down, napping, or while she played inside with her toys. These items would include; books, a movie I may enjoy, possibly working on her baby book, or documenting our memories in a journal, etc.
5. I would also consider more activities we could do together- Coloring books were a must and got used frequently. I would try to bring more crafts that she could work on, washable paint, playdough or a treat for everyone we could make together in the kitchen.
One thing I will try to consider is NOT bringing so many clothes. I over packed last year, and did it again this year. Next year I will reduce my packing by about half. Click here to view packing list.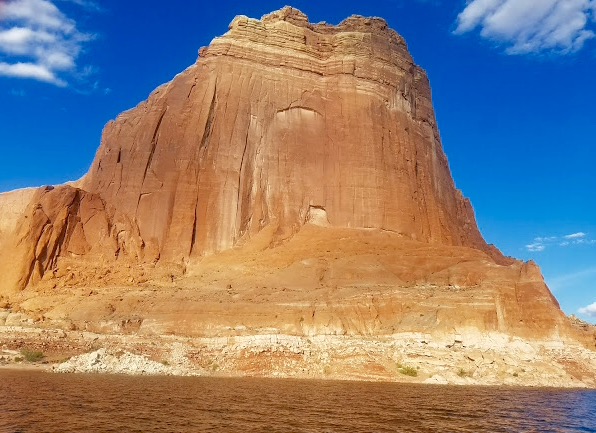 Our houseboat trips will change each year our children grow older and truly can't wait to go again next year!. I hope this helps shine some light on some things that you may want to bring along...or leave behind on your houseboat vacation with your toddler!