Lake Powell Priced Right
Category

Destinations, Good News 'n Stuff, How To, Specials, Things to Do
Lake Powell Priced Right
Maybe you've seen pictures of Lake Powell, or even hiked nearby areas...but if you haven't gone houseboating on Lake Powell, you're seriously missing out- it's the ultimate vacation jackpot! The question is how do you hit the jackpot without breaking the bank? Our money-saving secrets will help you do just that.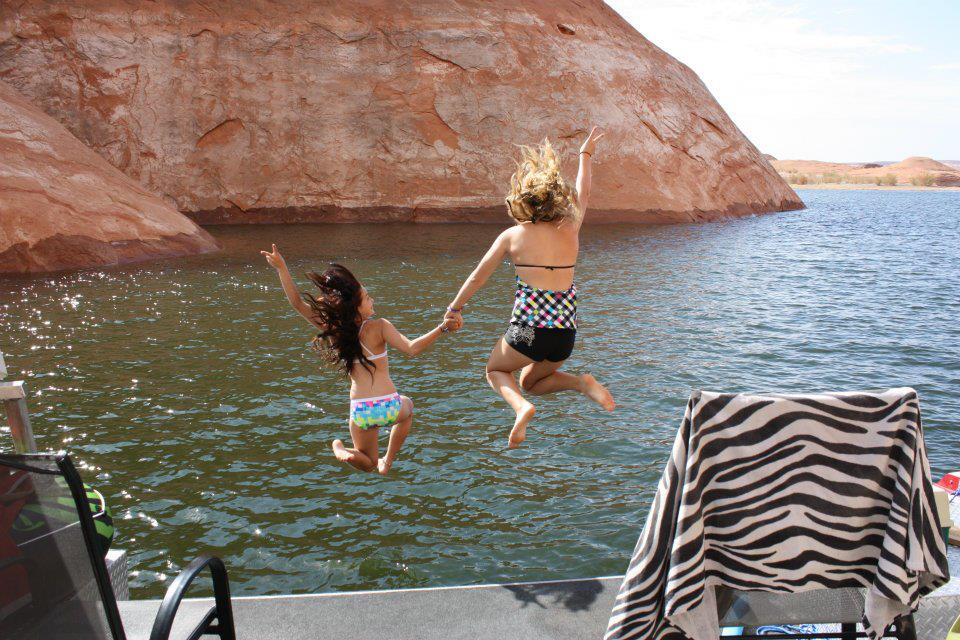 Cost is at the forefront of everyone's mind when planning a houseboat vacation (which is understandable and we'll get to that later) but the most commonly overlooked currency is time. The goal of a vacation is to spend the maximum amount of time exploring, relaxing, and having fun. This brings me to the first saving tip:
1. Spend your time wisely! Save time by getting on the boat early. Bullfrog and Wahweap marinas both offer early boarding for an additional cost. This option gives you access to your houseboat the night prior to departure. Use this time to load groceries and personal items onto the boat and get settled in. You'll sleep on the boat at the marina and be ready for orientation first thing in the morning. Opting for early boarding is also a great way to gain a few extra hours on board to finish up any meal prepping you have left. Chopping veggies, marinating meat and simply planning out your meals in advance can spare your precious vacation hours. Check out a few of our favorite houseboater-approved tips and tricks to make mealtime easier.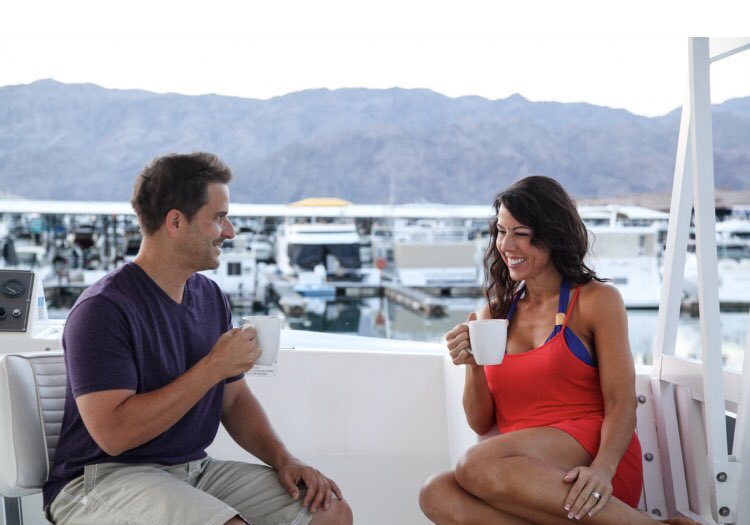 As promised, let's talk money! Vacation expenses can add up quickly once you factor in dining, lodging, and entertainment but houseboating is a great way to get a fantastic trip without overspending. I mean, what's better than getting your lodging and entertainment for one price? With 12 houseboats to choose from and endless fishing, hiking, and swimming opportunities, houseboating is a great way to cut back on standard vacation costs.
2. The next piece of advice for economical houseboating is to ask your reservations agent about discounts. These change throughout the year and are often marina or season specific. Discounts on small boats and lodging are available throughout the year! Our team is incredibly knowledgeable and would be happy to answer any questions about pricing- just ask!
3. Invite your friends! Houseboating is a great way to experience new adventures and make memories to last a lifetime. Little do your friends know, they're also helping you save money. For example, the 59' Discovery XL Houseboat sleeps 12 people. However, it has mattresses on the top deck so you can sleep up to four additional people, which can bring down the cost per person. For most boats, please note there is a 12 person max capacity while in motion. Once moored to shore you can have more than 12 people on board.
We suggest renting a speedboat or personal watercraft (PWC) to move additional people. These options add high-speed action to your vacation and are great ways to see exclusive areas of Lake Powell that aren't accessible by houseboat.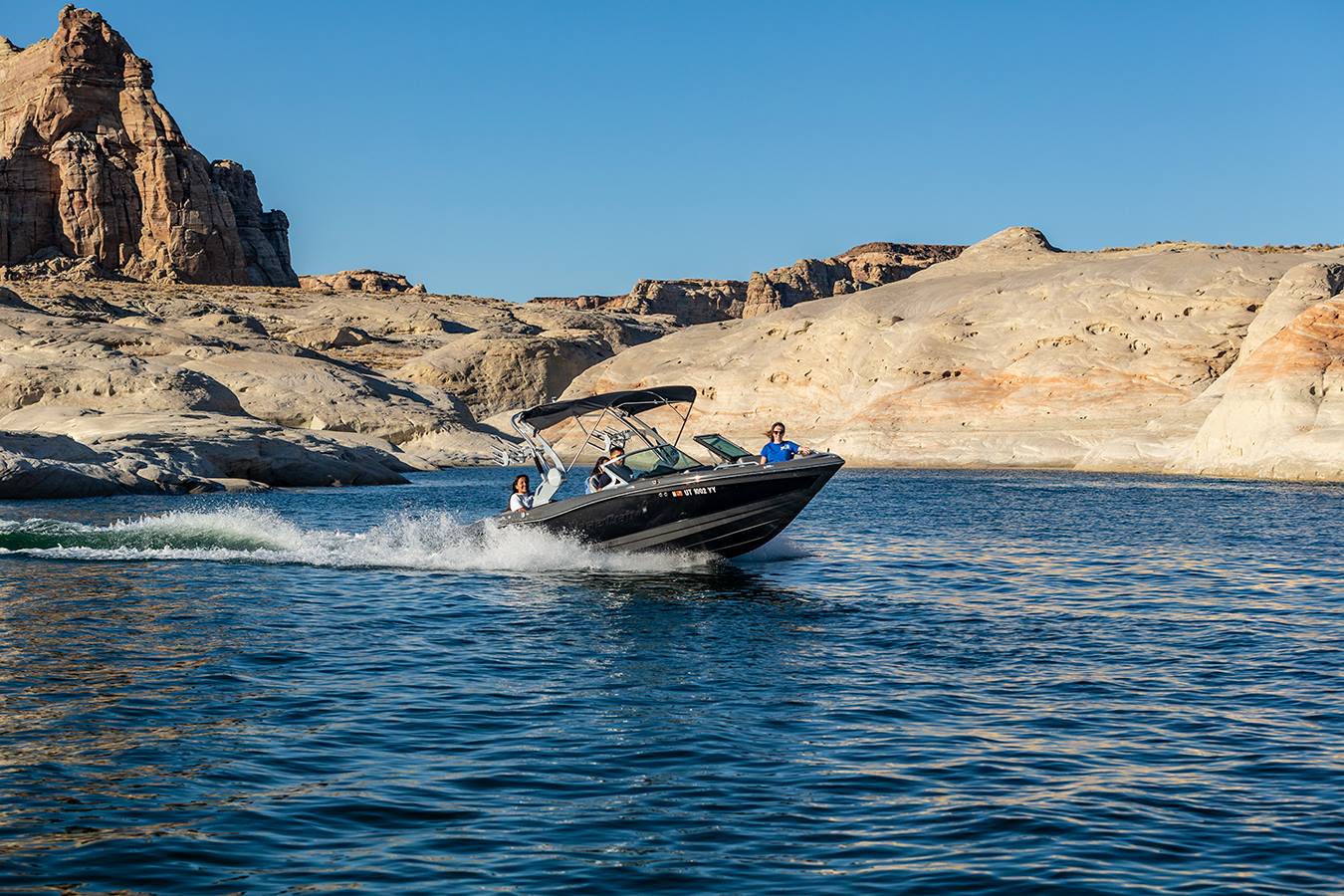 Lake Powell is stunning year round and can be visited during any season. If you're looking to catch a price break and still have a fantastic vacation, travel during the off-season. September, for example, is our favorite time to go! During the day temperatures can climb upwards of 90 degrees cooling into the 60s overnight. Not to mention water temperature is still in the 70s which is great for swimming. Check average monthly air and water temperatures and make sure to pack accordingly!
Lake Powell showcases 1900 miles of shoreline, sandstone slot canyons, and clear water that's sure to keep you coming back year after year.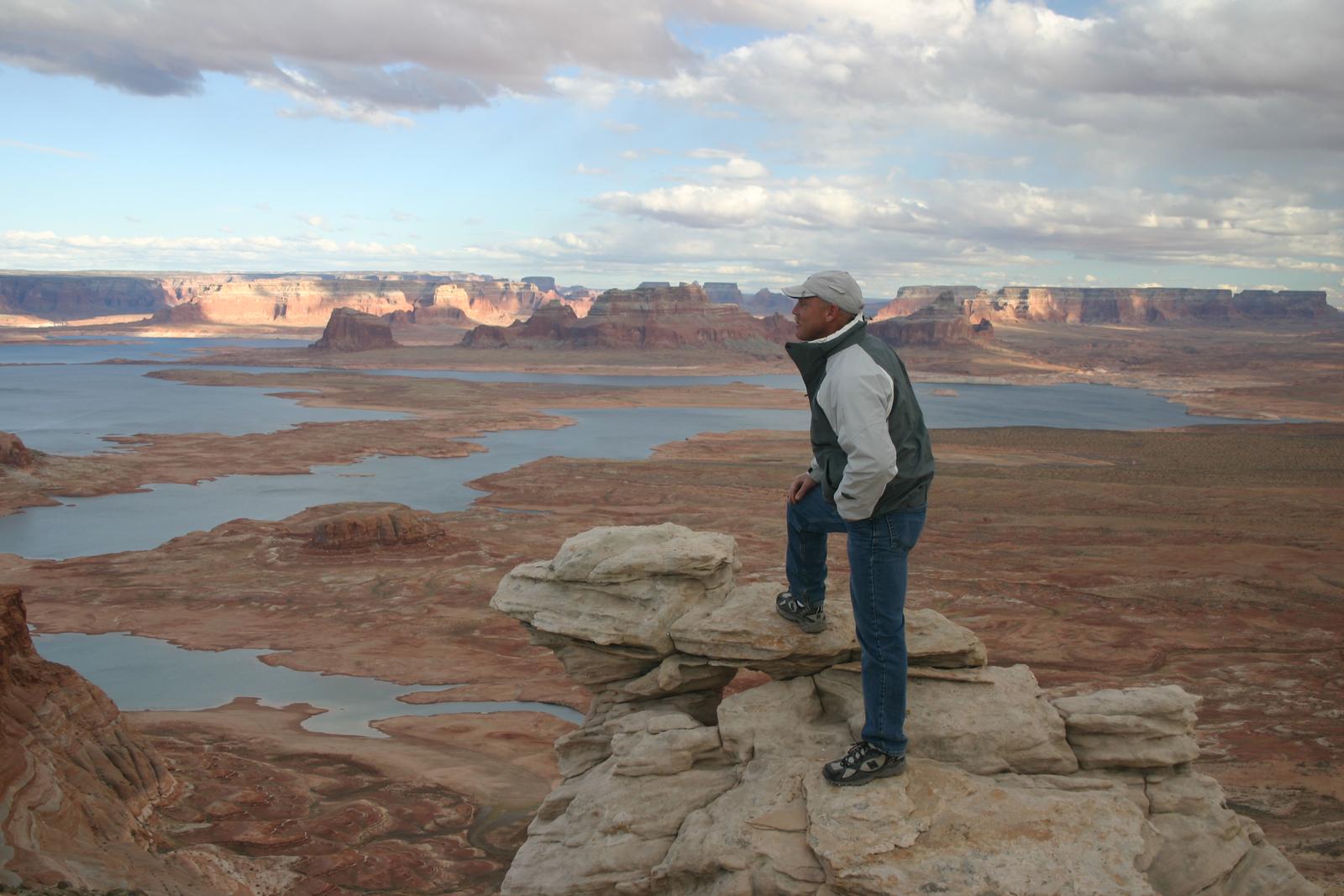 Planning a vacation doesn't have to be stressful or expensive. Use our insider tips to save money without sparing any fun. Give us a call at 888-454-8825 or Request Information Online, we'll find you the perfect houseboat for your next Lake Powell adventure!